Celebrities have such a busy life that even if they do nothing still they get a fair share of media attention. However, some celebrities do not restrict themselves to their acting career; rather they try their hands at numerous things and come out successful. When some celebs start doing other jobs, they often face challenges that range from scepticism to outright criticism, and let's not forget the challenge of being under constant media and fan scrutiny. This criticism holds no ground in cases where in some celebs have turned into equally good clothing designers. Have a look at the following list that has the names of such celebrities who have extremely successful clothing lines of their own.
Madonna
Madonna is famous as a clothing designer, although not more than the fame she has for being a superb singer. She started as a designer with much collaboration she initially did with famous retailers, and now she takes pride in owning her own teenage collection under the name – Material Girl. Aimed at girls from 13 to 25 years of age, Material Girl is a clothing line that Madonna and her daughter Lourdes have created and designed. After her clothing line enjoyed major success, Madonna launched a line of fragrance, lingerie, and shoes for the adults' named Truth or Dare.
Penelope Cruz
Penelope is another celebrity who had a penchant to try her hands on the fashion world, so she did and emerged as a successful designer. The first project that Penelope took was with her sister Monika, and it was to design a clothing line for famous Spanish retailer Mango. The line that she designed was a beautiful collection of dresses for both day and night wears, and they were high on the chic quotient. In an interview, Penelope had said that she has proved her worth to many people who thought she could not do well in any other area than acting.
Adam Levine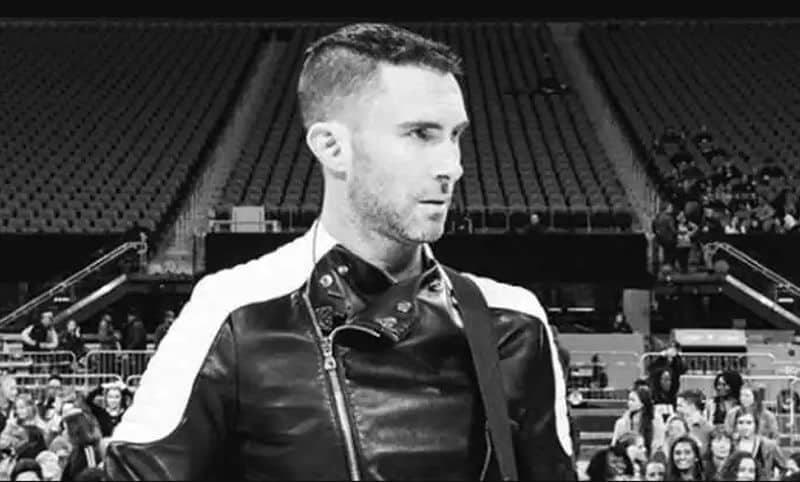 Image Source : english.cdn.zeenews.com
Who doesn't know Adam Levine, the stylish singer from the band Maroon 5 who has swept so many people, especially girls, off their feet through his starry voice and killer looks and style? Well, he has also proved his worth in the fashion industry as well, with his clothing line that he initially designed for a very famous retailer. Although Adam's introduction to the fashion world did not come as a big shock because his father owns a very trendy boutique chain in Los Angeles. In October 2013, Adam launched a complete 96-piece menswear line that was too stylish and elegant altogether. After a huge success of his menswear collection, now Adam has come up with women's clothing line as well.
Kate Moss
Kate Moss has made a mark for herself for being a very successful celebrity and clothing designer. In 2007, Kate Moss designed the very first collection for Topshop, a British high street retailer. She designed a complete range that included shoes, clothing, and handbags at the very first go. Everybody including top critics welcomed her creation with a lot of appreciation and praise. Since then Kate Moss designs a new collection for every season, and has continued to work in collaboration with Topshop.
Jessica Simpson
Jessica has done a commendable job to design a successful line that includes jeans, footwear, other clothing, handbags, jewelry, perfume, outerwear, eyewear, underwear, home goods for girls and women, luggage, accessories and maternity clothing. Her line has had a fair share of appreciation for having high quality and affordable prices. Her famous clothing line is sold at big names like Lord & Taylor, Macy's, and Nordstrom.
Summary:
Being a celebrity does not mean that they are good at everything but some celebs have proved their worth in other fields also, like that of clothing designing.