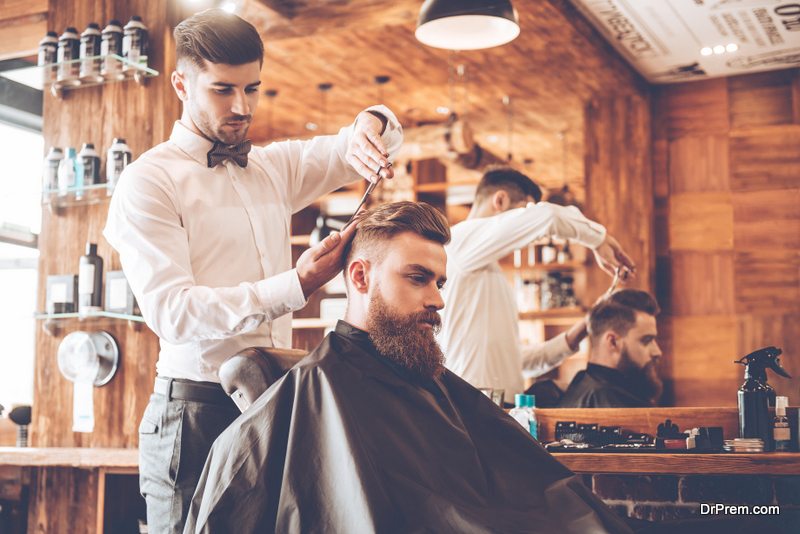 A great haircut can boost your confidence and a less than perfect one can make you want to hide till you can change it to something decent. It all depends on the person who cuts your hair – is he experienced enough to know what would suit you, or does he talk you into a style which is 'trending' but doesn't look good on you. Instead of going to a salon where the stylist changes every few days, you should look for a good barber and stick to him if you want consistently good haircuts, or have a good look consistently.  Here are some signs which show that you have selected the right barber:
He has a good reputation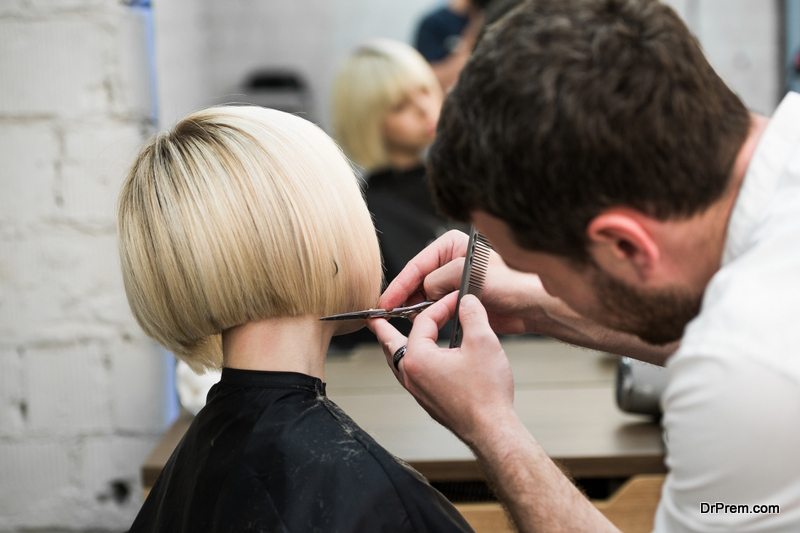 Your barber has to be skilled and reliable, and if he has these qualities, he would definitely have a good reputation. Your acquaintances speak highly of him, and you find good reviews about him online. This is probably the barber you should trust with your hair.
He is confident
If the barber you have chosen is confident about his abilities, you have chosen well. How do you know he is confident? He gives you a firm handshake and looks at you, as opposed to the barber who refuses eye contact. A confident barber will be able to know what would work best for your hair, according to your face's shape, and also be able to explain why he thinks so. Whereas the one who is not confident will do what you tell him to do, which may not always be the best solution for you.
He is well groomed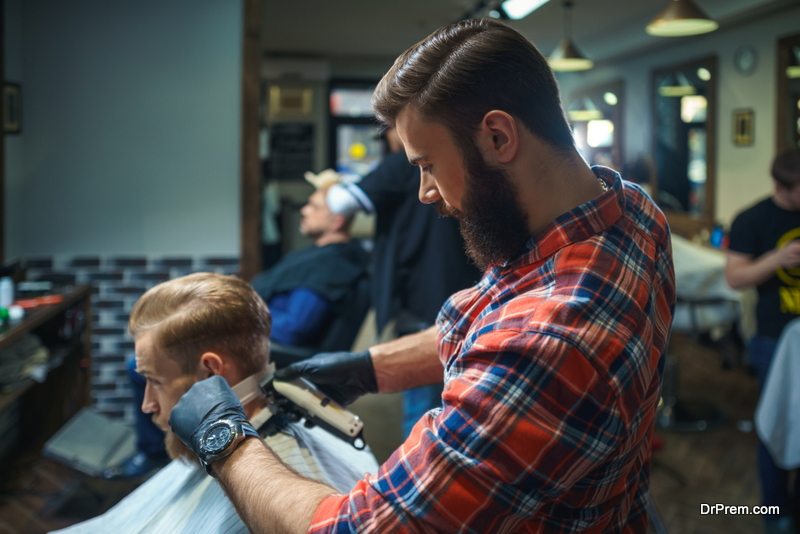 Is your barber well groomed? If he is, you're in luck. Because if he has a good haircut which suits him, he'll give you a good haircut. But if he has a sloppy hairstyle, which looks really weird, you might be getting a weird haircut too. A good barber will take care of his own appearance, and make sure that it's immaculate, showing that he cares about projecting a positive image, his own and that of others too.
The shop is clean
If the shop is clean, then you have selected the right barber. But if it makes you feel like running out the door, ditch him immediately. Cleanliness and hygiene are of utmost importance. And even if the barber looks good, is well groomed and so on, if the surrounding is dirty, you just cannot sit and get your hair cut there.
It's difficult to get an appointment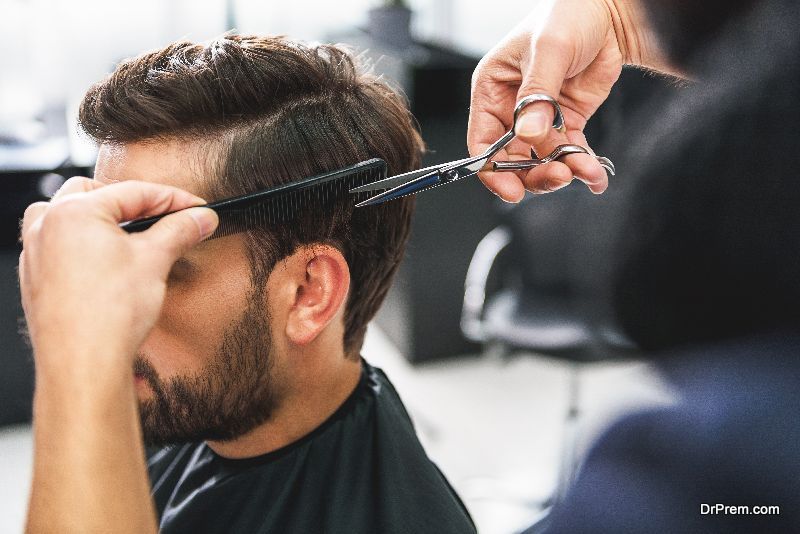 If he's popular, it means that he's doing something right. People just won't frequent a place if the service and skill are of poor quality.
Time
Depending on the haircut, he gives ample time to all his customers. If you notice people getting out of the chair in 15 minutes flat, he may turn out to be the wrong barber for you. For your first haircut, ask for just a trim – at least you won't be stuck with a hideous haircut for weeks.
He asks the right questions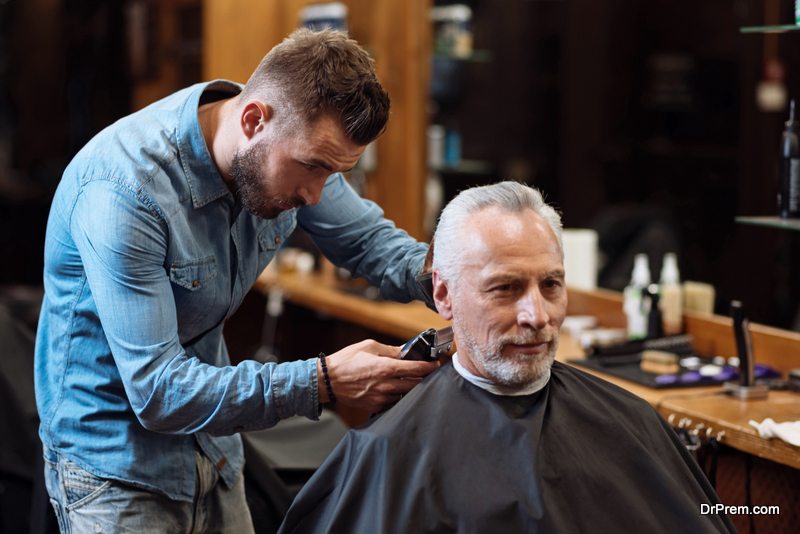 He's not one to ask what number clipper guard you want. If you knew that, you would trim your hair yourself wouldn't you? The questions he should ask is what you think of your hairstyle or hair, or if you want to change your hairstyle.
He asks for your input
A good barber will ask you for your thoughts on the job he's doing. He'll stop during the cut and ask whether the length is right, or if the hairline shape at the back is ok. This is one of the signs of a good barber, as it means that he wants you to look your best, and also knows that these interactions can prevent a style disaster.
Talk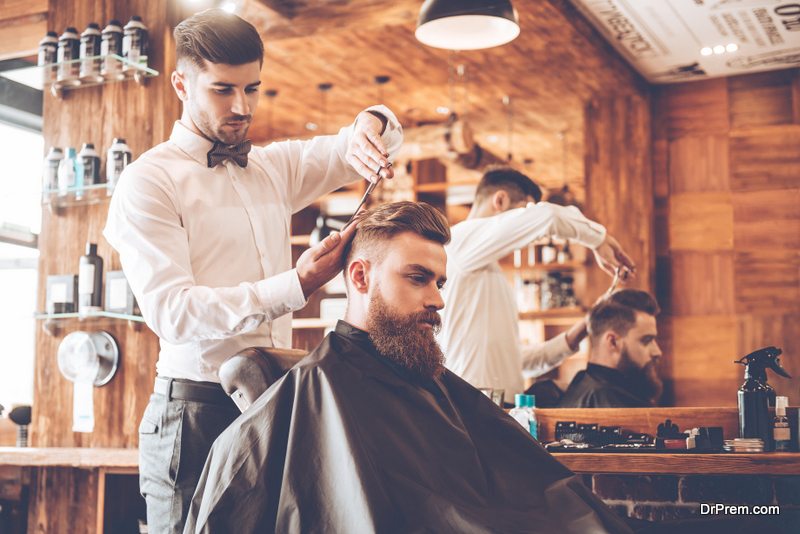 After you have chosen a barber you think is perfect, before getting a cut, chat with him casually and conduct a kind of interview. You should try to find out more about his experience, how long he's been cutting hair and so on.
The advantage of having a barber instead of going to a salon is that you have someone who knows you and what kind of hairstyle you want. You will never have to worry about your hair and always look well groomed and elegant with the right barber.