Dressing up, wearing makeup or decking up with ornaments is one of the ultimate forms of self-expression. Sharanya Manivannan a writer stated in a newspaper column that women should use start using their self-expression as an 'avatar'. Let us draw attention to how she called using beauty products as "self-expression". However, this love for perfect winged eyes and flawless lips is causing severe damage to the environment. And it's time to switch to green beauty products for better self-expression.
The problem with beauty products: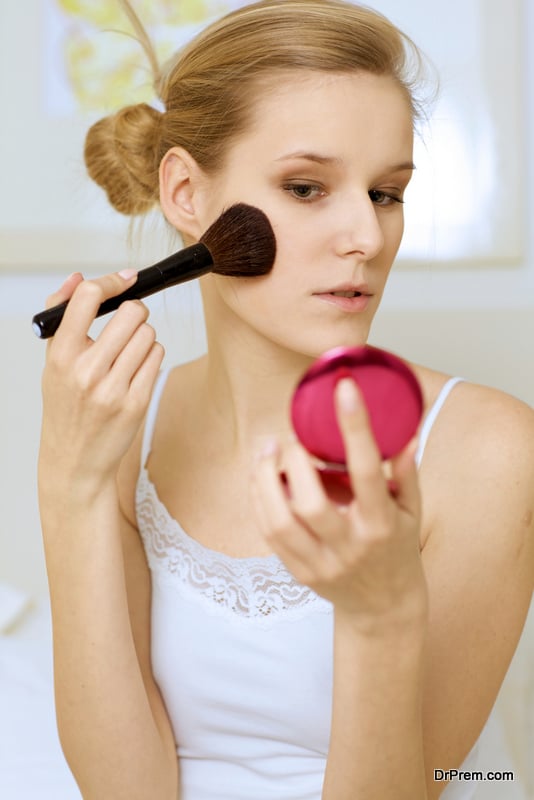 A study has revealed that the packaging of beauty and skin care products amounts to one-third of the landfill waste. As this information was spread, make-up manufacturing companies have begun to encourage their customers to recycle the containers. For example, MAC offers a free beauty product for every six make-up containers their customers bring to the store for recycling. Surely, a commendable initiative.
But is it enough? Can the name sustainable brand be attributed to the firms who limited the change to packaging alone? Here are the facts about how beauty and skin care products are hurting the environment.
Why do we need green beauty products?
Microbeads in face scrubs cause serious harm to marine biodiversity and the health of the world's oceans.
Synthetic antioxidants used as preservatives in moisturizers and lipsticks cause series harm to the ecosystem.
The chemicals used in the formula of lipsticks and hair dye accumulates on the planet and kills aquatic species.
These above facts are the reason everyone using these products should be aware of organic make-up and green beauty products.
Instead of sabotaging the only planet which accommodates life, using products which are environmentally friendly seems sensible. Of course, every stage of the skin of hair nourishment involves different products and finding one sustainable brand is difficult. Let's look at the available green beauty products from various companies.
1.   Phyto-Pigments Liquid Lip from Juice Beauty: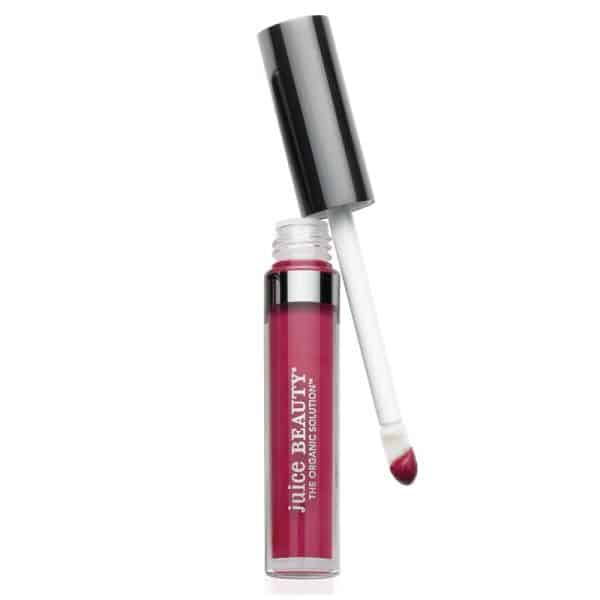 Juice Beauty is a sustainable brand built on a solid eco-value. It manufactures this organic makeup product which is a combination of lip gloss and lip balm. The Phyto-Pigments Liquid Lip is composed of natural ingredients: oils from castor, sunflower and grape seeds, shea butter, and vegetable glycerin. The liquid lip product is quite contradictory to the myth that organic beauty products are crunchy and wear off easily. This organic lip colour clings to the lips like satin and loads the lips in a single swipe. Also, Juice Beauty gets all its products from organic farms which mainly depend on wind and solar energy.
The lipsticks manufactured by MarieNatie and Green People are also eco-friendly and cruelty-free.
2.   The Face Halo makeup remover pads: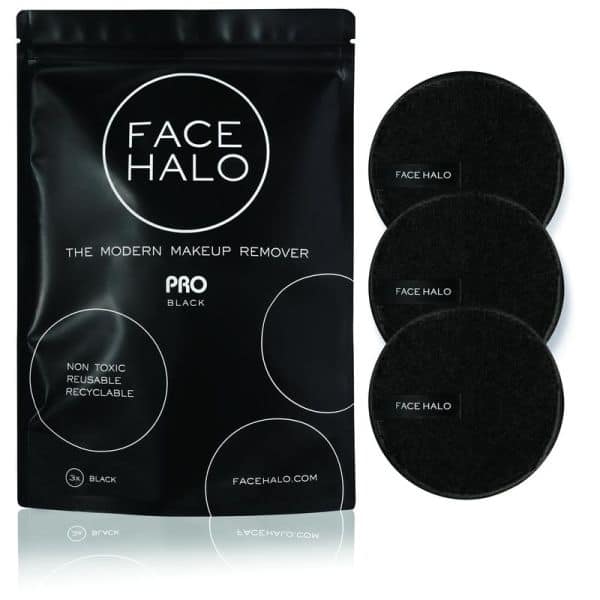 The new motto to make beauty products environmentally friendly is "if you cannot reuse it, refuse it." These reusable makeup remover pads made of microfiber are completely non-toxic and last for around 200 wash cycles. From foundation and blush to eyeshadow and mascara, the Face Halo's make-up remover lifts off everything efficiently using water. Also, sustainable skin care product is affordable for humans and harmless to the earth.
3.   Innisfree's The Green Tea Seed Serum: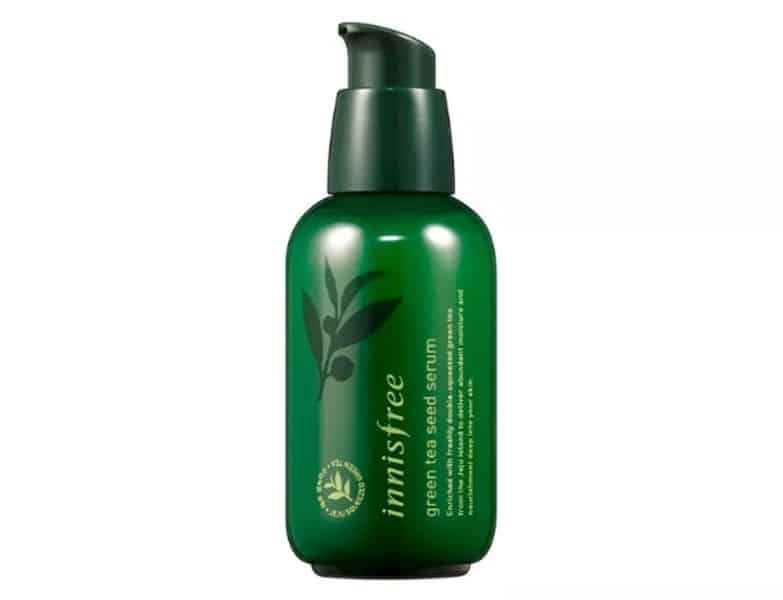 This nourishing serum derived from Jeju fresh green tea and green tea seeds is a perfect moisturizer and is completely eco-friendly. Unlike the harmful preservatives used in the regular moisturisers, the green tea creates a moisture barrier on the skin. This barrier prevents moisture loss when exposed to various surroundings. Innisfree is first South Korea's first all-natural brand and runs with the motto of providing sustainable products at reasonable prices.
4.   Sukin's Super Greens Detox Clay Mask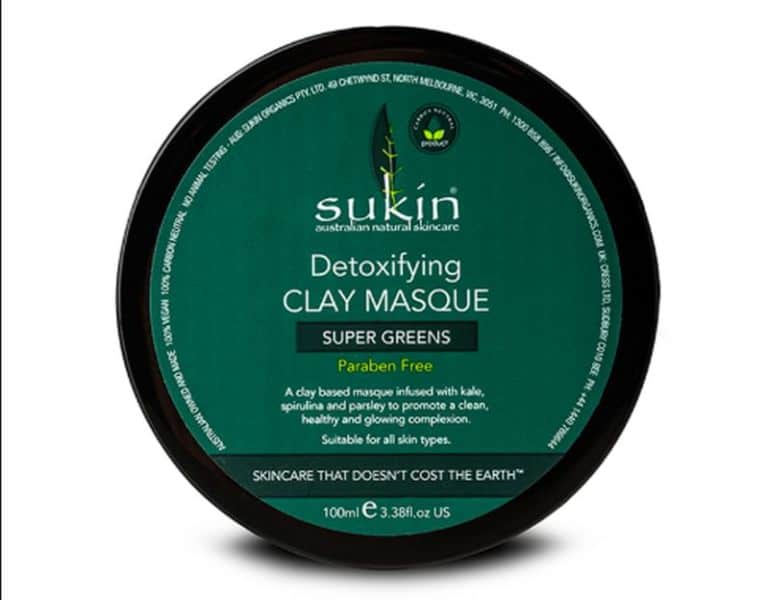 This is a clay-based Masque manufactured by the Sukin, a sustainable brand that is vegan free and carbon neutral. The masque is composed of Kale, Goji Berry and Bentonite along with many other vitamins and antioxidants. The Avocado and rosehip oils in the masque minimize the appearance of fine lines on the face and bring out an even skin tone. Also, the firm adopted a disciplined recycling process of its packaging.
5.   Ren's Atlantic Kelp and Magnesium Anti-Fatigue Body Wash

This body cleanser is completely sulphate-free and is composed of Atlantic Kelp Extract and Magnesium PCA. Also, the essential oils exclusively made at Ren rejuvenate both the skin and senses of the user. In addition to the above-used materials, the body wash consists of natural bio-actives such as Plankton Extract, Sage, Cypress, Geranium and Rosemary. Ren used recycled plastic to manufacture the container of the body wash and encourages its customers to step towards a healthier planet
6.   Orange & Honey Facial Scrub of Neal's Yard Remedies: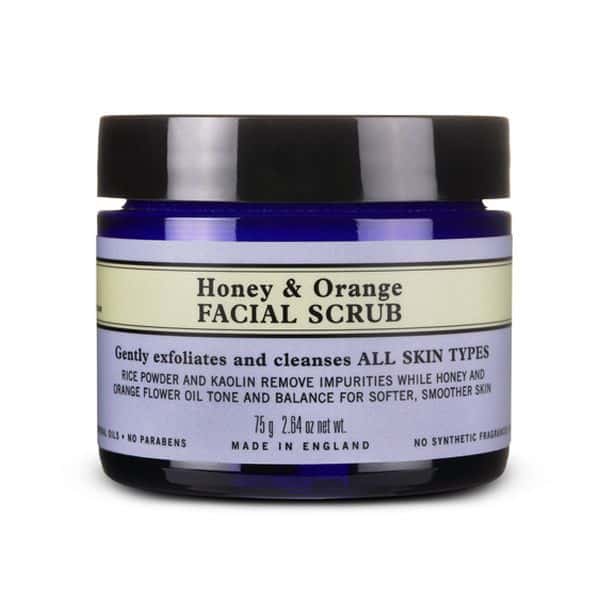 Neal's Yard Remedies has been continuously campaigning to ban microbeads while also manufacturing their products in a solar-powered factory. They replaced the microbeads with organic rice powder which exfoliates the skin even better. Further, their scrub consists of natural neroli oil, distilled from the blossom of the bitter orange tree and honey, replacing chemical formulas. The container is made of glass and the firm encourages their customers to get the scrub refilled after usage and reuse the container. Neal's Yard Remedies follows the same for all of its herbal products. With their affordable organic skin care products, the firm has been successful in spreading the usage of green beauty products.
7.   W3ll People's Bio Tint Multi-Action Moisturizer SPF 30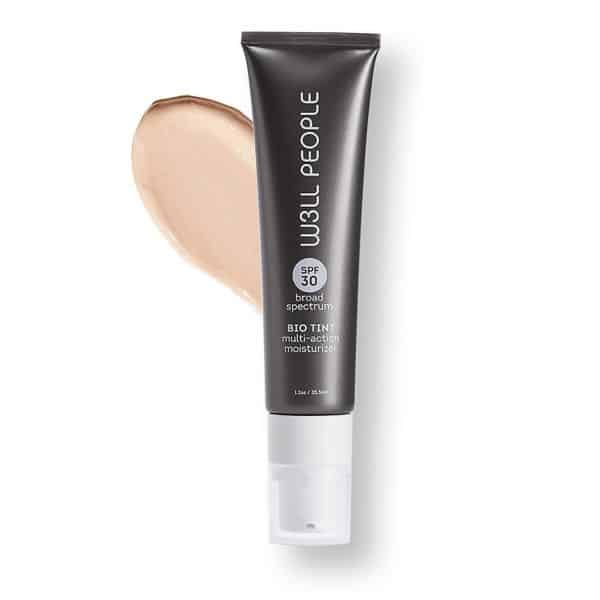 This plant-based moisturizer of W3ll People works well as a foundation as it is available in different shades. This organic make-up product is completely paraben free and chemical free. Instead, the formula contains pure zinc, bio-peptide, coconut hydrates, Broccoli seed oil and pomegranate. Further, they add Algae extracts and Ginseng to fight skin problems like pigmentation and skin sluggishness.
8.   The Vitamin E eye balm by One Love Organics: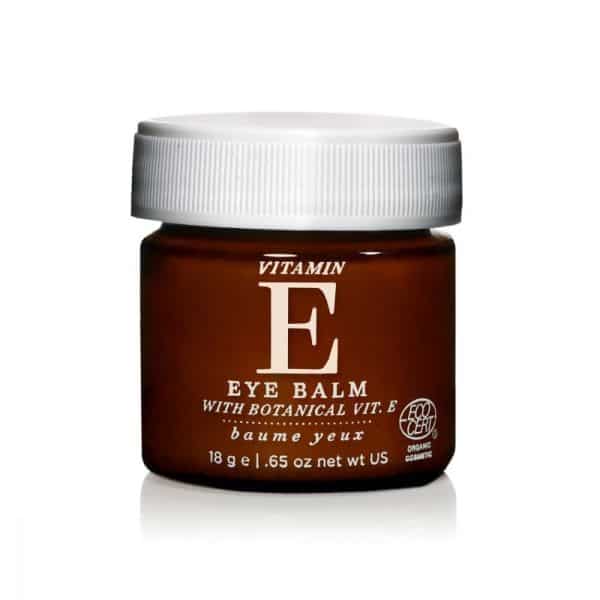 This eye balm hydrates the under-eye area and battles dark circles and puffiness. The eye balm contains rich amounts of Vitamin E, organic shea butter, pomegranate and sea kelp. The firm guarantees that all its ingredients are of natural origin and are produced through organic farming.
9.   Kjaer Weiss's Cream Blush: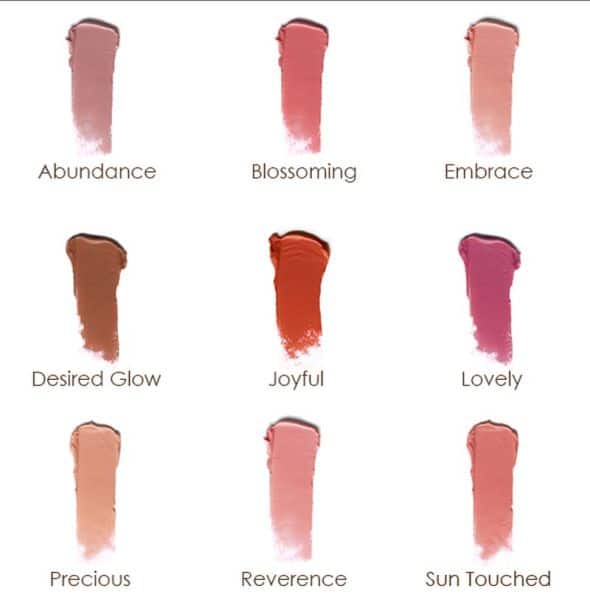 This moisturizing cream blush should be a definite addition in everyone's makeup collection. This organic make-up blush is made using Jojoba seed oil, rose rubiginosa oil and fruits extracts which are agriculturally derived. The firm promises green beauty products which aren't tested on animals and are gluten-free.
While there are more sustainable brands emerging to make earth a better planet, the responsibility of the consumers is high. Try to reuse glass containers more and purchase more of these products in 2019.