Dandruff is a problem which afflicts millions of people all over the world. The reason varies from person to person, though the causes are similar. You could be suffering from dandruff due to malassezia, a fungus which occurs naturally on scalp. Malassezia exists on the oil or sebum produced by hair follicles. Dandruff results from excess sebum and malassezia. Read on to more about dandruff and about the ingredients in anti-dandruff shampoo you should look for.
 What is the difference between regular shampoo and anti-dandruff shampoo?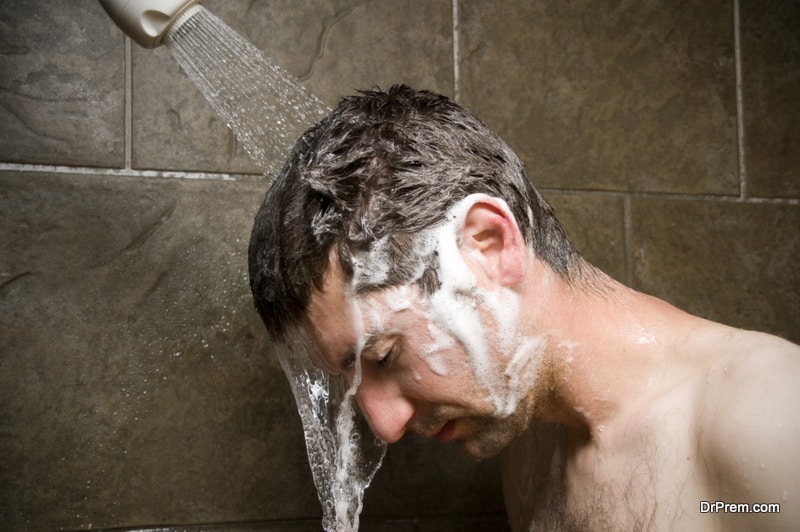 Whatever anti-dandruff shampoo you choose, there is a method of applying it. You have to massage it into your scalp and let it rest for quite some time for the shampoo to work on the hair follicles. Wash off the anti-dandruff shampoo under warm water. But let's first get on to the difference between the shampoos:
Regular shampoo
Regular shampoos are full of detergents which wash off the oil off your hair. Some of these shampoos also contain conditioner. Regular shampoos have protectants too, which protect the hair from the sun's UV rays and heat.
Anti-dandruff shampoo
These shampoos have important chemicals which restore the scalp's pH, such as ketoconazole, selenium sulphide and so on. Anti-dandruff shampoos are stronger than regular shampoos so cannot be used as frequently. You have to use them just twice a week or just once a week. There are specific shampoos for different types of hair. You can also buy anti-dandruff shampoo which has organic ingredients such as tea tree oil, olive oil, peppermint oil and so on.
6 Key ingredients you should look for in an anti-dandruff shampoo: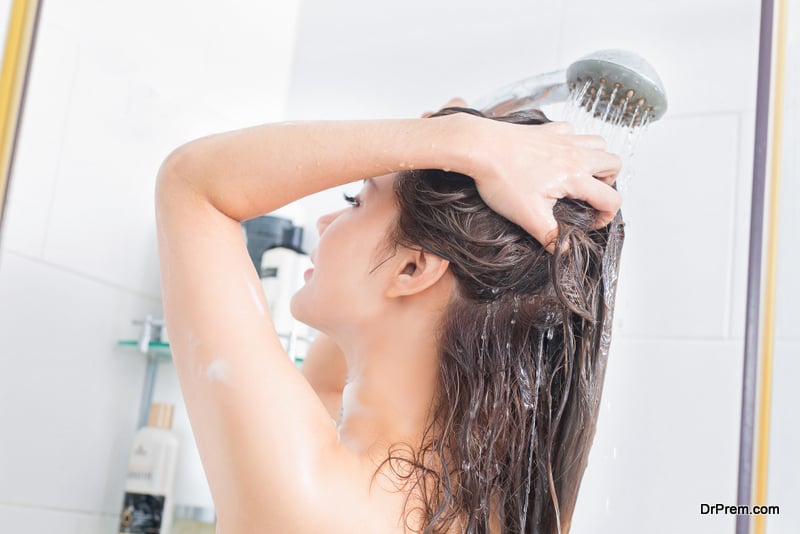 1.     Sulfur and Salicyclic acid
These two important chemicals are used together in many dandruff fighting shampoos. They fight the dry scalp and control itching and scaling which occurs due to dandruff. Salicyclic acid breaks the dead skin layer to reveal new layer of skin on the scalp. Then the sulfur gets to work and reduces fungus i.e. malassezia.
2.     Coal tar
This is one of the ingredients in most anti-dandruff shampoos. Coal tar fights many scalp conditions as it has an anti-itch effect and helps to slow the production of extra skin cells.
Massage into your hair and scalp and leave on the shampoo containing coal tar for at least five minutes. Then rinse the shampoo from the hair and apply conditioner to add moisture to the scalp.
3.     Selenium sulfide
Some types of dandruff fighting shampoos use selenium sulfide as the main ingredient. OTC products contain approx 1% of selenium sulfide and some shampoos which contain more than that, about 2 and ½ % can be obtained through prescription. If you have a severe malassezia problem, then your dermatologist may prescribe the stronger anti-fungal shampoo. These products should ideally be used to wash the scalp for a maximum of two times a week.
4.     Zinc Pyrithione
Zinc pyrithione is the active ingredient in many OTC formulations. It is anti-fungal and so reduces the malassezia build-up, and helps to prevent the dead skin build-up on scalp. This particular ingredient is very gentle and therefore you can use it every day. Shampoos containing this ingredient can be used like a regular shampoo with conditioner so that your hair is moisturized.
5.     Ketoconazole
Most shampoos which combat dandruff have ketoconazole 2%. This is a fungicide too, and has to be massaged into your scalp. It is very effective and should be left in for 5 minutes, before being rinsed out. It is safe to be used twice a week for dandruff control.
The cause for dandruff is also essential to be known before using any anti-dandruff formulations. If the cause is fungal (sebborreic dermatitis), then the shampoo you buy should contain ingredients like ketoconazole, coal tar, selenenium sulfide, peppermint oil and tea tree oil. If the reason for dandruff is dead/white skin buildup, then the shampoo should contain coal tar and salicyclic acid. But don't use these shampoos frequently, as they may lead to scalp irritation.
6.     Tea Tree oil
Tea tree oil is a natural fungicide. It has many antiseptic properties and gentle on the scalp. A ton of hair care products are available which contains tea tree oil. You can check for a dandruff fighting shampoo which has tea tree oil to fight the dandruff.
Other ingredients you should look for
Other natural ingredients which are effective in getting rid of dandruff are sage, which help fight hairfall as well. Sage is anti-fungal and anti-dandruff, and it controls dandruff before it becomes a full-blown issue. Dandruff shampoos which have rosemary are also able to help fight hairfall as well. This is because rosemary stimulates the hair follicles and removes dead cells from the scalp. Jojoba and argan oil keeps your hair smooth and silky, as it rejuvenates the hair and stops the frizziness.
Some dandruff shampoos which are quite effective: 
1.     Nizoral A-D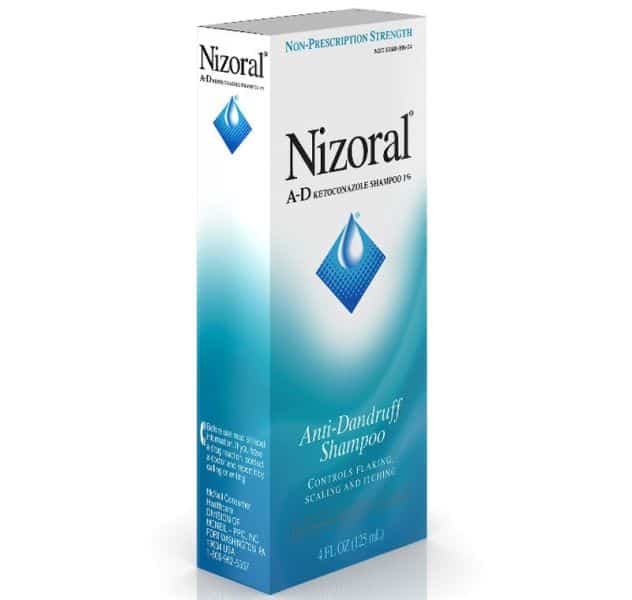 If you are disheartened with the shampoos you have bought, you can try Nizoral A-D as it contains ketoconazole. It can be used twice a week, and as ketoconazole works even between washes, this is a good choice. It can be used on colored hair, or hair which has undergone chemical treatments and on grey hair too. It shouldn't be used on children who are younger than 12 years old. Nizoral fights male pattern baldness too, so for men, it's a particularly good choice.
2.     Neutrogena T/Gel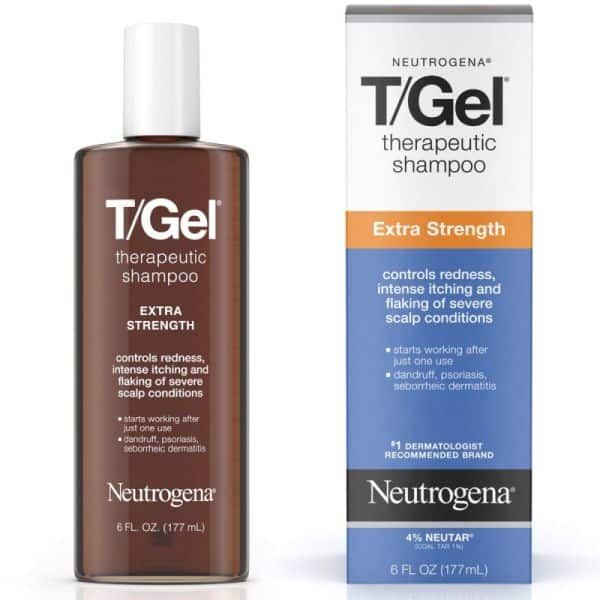 A strong antifungal shampoo, it has to be used only once a week. It gives long lasting relief from dandruff, and conditions your hair in the process. It can cause sensitivity in some people, so if you have aggravated itching or any other symptoms you should not use this shampoo. But it is one of the strongest dandruff fighters out there.
3.     Head & Shoulders Clinical Strength Shampoo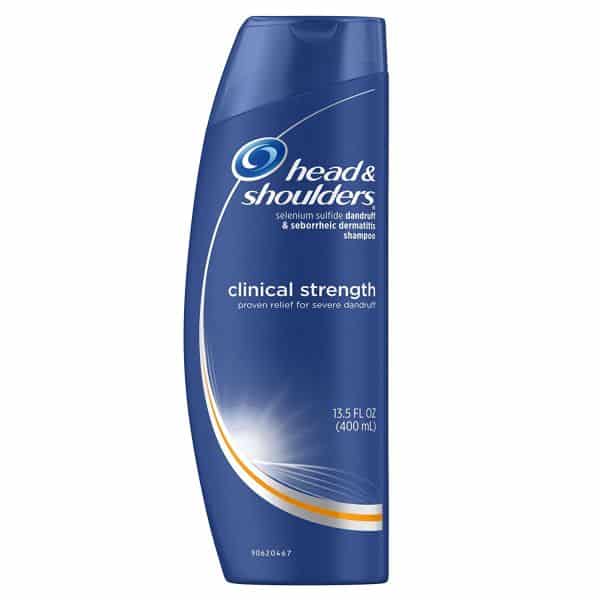 This shampoo reduce itching and flaking, the symptoms of dandruff. It can be used daily, and is the strongest formulation (1% selenium) available to fight seborreic dermatitis. It cleans, protects and moisturizes and suits all kinds of hair. Dermatologists also recommend this shampoo, so try this shampoo to solve your dandruff problem.
Maple Holistics, American Crew and Jason Natural shampoo are also some brands which can fight dandruff effectively. Don't allow your dandruff to cause you embarrassment and discomfort, but use a good dandruff fighting shampoo to get rid of the dandruff for good.