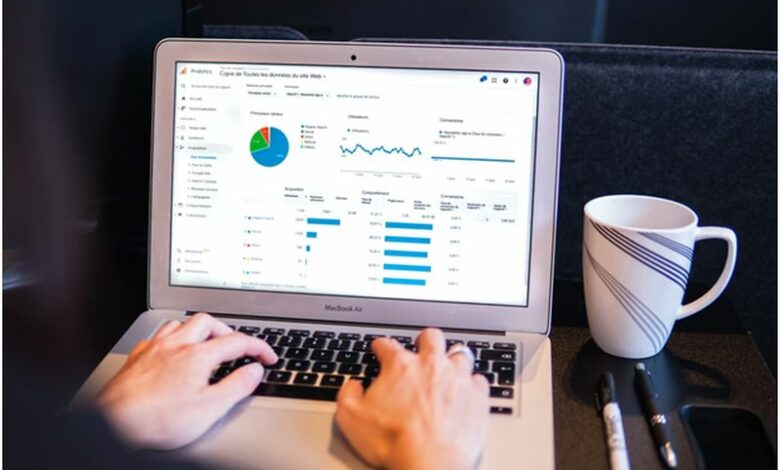 Education marketing enables institutions to promote educational content in pursuit of helping students across the world. Given the disruption caused by the global pandemic and the sudden shift to online learning, the education industry has flourished limitlessly. Consisting of online courses, e-textbooks, and other study material, e-learning has established itself as a perfect alternative to traditional classrooms. With effective measures, the global education sector has the potential to perform even better in the coming years. Education marketing has become the need of the hour, for it is the only way to reach the wide student base and encourage them to thrive in these difficult times. However, there are a number of ways in which education marketing is done, we have listed the top five trends in modern education marketing strategy.
1. Use of Social Media
Social media platforms like Facebook, Twitter, and Instagram among others have a humungous audience and there is no better place for education marketing other than this. With eye-catching content, marketers can engage with the audience and promote their services. On social media applications, there are features specifically designed for marketers, which can be used to reach the target audience effectively. Facebook provides the option to users to track the performance of an advertisement by using its popular Facebook Ads Manager. One can also schedule their posts and stories for the right time – when engagement is at an all-time high.
2. Creating Informational Websites
It is also recommended for education marketers to create a website, especially one that is mobile-friendly, as the number of people who have mobile access is more than compared to desktop or laptop users. Students tend to be glued to their devices 24/7 and the best way to reach out to them and advertise your content is to make something compatible, easily accessible, and interactive. The businesses that are at the top positions right now have all resorted to targeting mobile users in their education marketing campaigns. However, it is not as easy as it appears to make a good mobile-friendly website. Some things that you should keep in mind are that the links on the website should be easily clickable, readability needs to be enhanced, page loading time is less. More importantly, the website should be highly responsive and have an appealing and user-friendly interface.
3. Reviews
Reviews play a pivotal role in influencing customers. It is not a secret that the majority of consumers first read the reviews before paying for any service. Thus, online reviews are essential in education marketing strategy. It is best to keep the process of giving reviews as simple as possible so that students do not feel to skip the part. The better way is to have the customers give reviews in stars instead of long and unconvincing paragraphs, which people hardly have time to read these days. Also, after receiving a review, it is advised to respond at the earliest so as to appear active and responsive to the target audience. Apart from that, do not skip the negative reviews and always try to respond to them reasonably. The way you respond to any criticism shows your professionalism.  As long as we're talking about reviews – do check out websites that write papers for you for professionally written essays and research papers.
4. Use of Video Content
In today's age, people prefer watching videos on social media over reading lengthy texts. Due to the pleasing visuals in a video, it catches the attention of many people. Around eighty percent of people like watching videos every week. By creating engaging video content, these viewers can easily be targeted. Moreover, educational content is one of the most-watched video content online. Education marketers can simply turn to advertising their content and services in the format of a video and post it across various social media platforms for higher visibility. One of the leading platforms where users prefer to watch educational content is YouTube, where students can simply search "how to correct my paper" and have an answer within minutes! Hence, it should remain the top priority for strategists to reach a wider audience via posting helpful videos.
5. Learning Apps
The benefits of having learning or educational apps are unparalleled. People across all regions want to learn new things without spending tons of money on traditional tutors. This is where online learning comes into play and helps people achieve their goals with minimum resources. Students enjoy the customization and accessibility educational applications provide- the self-paced and diverse range of courses- at the comfort of their homes. Also, apps can be used as a marketing tool for within the apps one can promote their additional services too. This way, app users can stay engaged and be encouraged to avail further courses and services as well. Moreover, learning apps provide ample opportunities for education marketers to use geotargeting to advertise their products.
6. Learning from Influencers
People always trust expert opinion more than random websites or posts for no-name sources. This is only natural! It's easy to take advice from marketers and educators that have a huge global following (like Neil Patel) and provide countless free resources to help students learn marketing or any other particular subject. This is why including collaborations with influencers is a good more for a successful education marketing strategy. 
Conclusion
As there are an abundance of study material and courses available online for students, it becomes a little tricky to market your services. However, with the top educational marketing trends described above, one would not have any problem whatsoever in getting ahead of the game and setting up a powerful marketing strategy.
Article Submitted By Community Writer