Earlier, most of the resumes were just simple black words on a plain white page. You simply had to list your personal details, education qualifications, skill set and extracurricular activities. This done, you were set to go. But in the digital age, we have accustomed ourselves to better stuff. Now, simple doesn't attract us anymore. The case is the same for the resumes. In a dog-eat-dog world, even resumes are in for a cut-throat competition. If you are worried about leveling up your CV, here are some of the best apps for better resumes. Read on.
Canva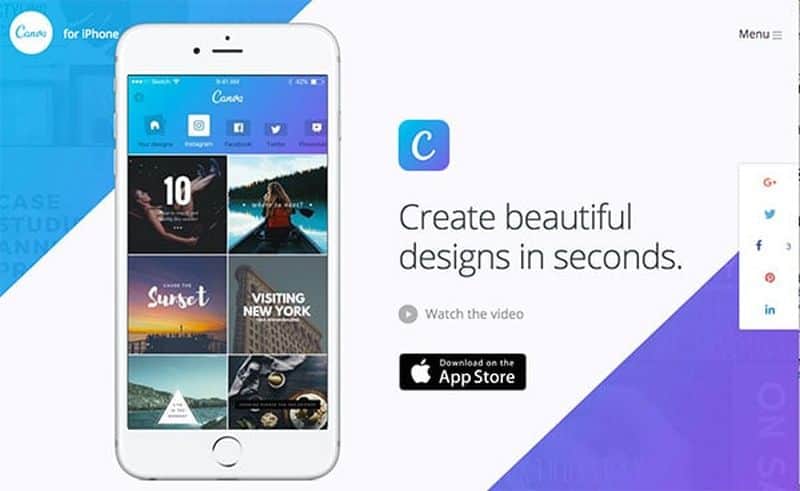 Image Source : sociallysorted.com.au
Canva is one of the best apps for better resumes. Not everyone is a great graphic designer. So, not everyone can design a great resume. But with Canva, all of this changes.
This app lets you bring out the most visual impact in your resume with the least effort. Canva comes with a host of templates to try out. Some are free, while some might cost you a little bit of money.
Nevertheless, all you have to do is select a template that you like the most, add in your details in the preloaded text, and you are set.
With some advance features, you can easily add or edit images, change the resume's background and add your own personal touch to the overall appearance.
Canva is an app that is easily accessible on the web, the Android as well as the iOS. The app can be installed for free. But you might have to pay for some of the premium features.
VisualCV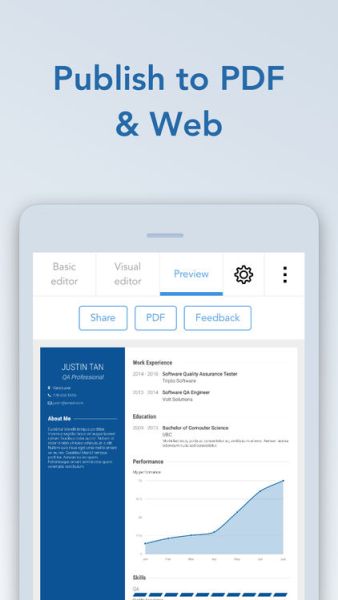 Image Source : is3-ssl.mzstatic.com
Most of the apps for better resumes out there might blur the line between a casual CV and a professional one. While some apps might go overboard, resulting in your CV looking like a funky one-sided conversation about yourself, VisualCV is an app that successfully strikes a balance between casual and professional.
With its high quality templates and straightforward user interface, VisualCV allows you to create your resume in one of its pre-embedded templates or even from scratch.
You can literally start your resume on a white page, and then go about adding images or various backgrounds to complete the picture.
Once you are done, you can use VisualCV to save and export your resume in a PDF format. You can easily share your resume with others as well through a link, which you will receive from VisualCV.
One of the best things about VisualCV is that it also works in your web browser, which makes it one of the highly convenient apps for better resumes. However, there is a downside too. To get access to some of its best templates, you have to pay a $12 subscription fee.
But the silver lining behind the dark cloud is the fact that with this amount of money, VisualCV will also allow you to view the stats on your resume – such as how many views it got. Go for the free version before you try out the paid one.
CakeResume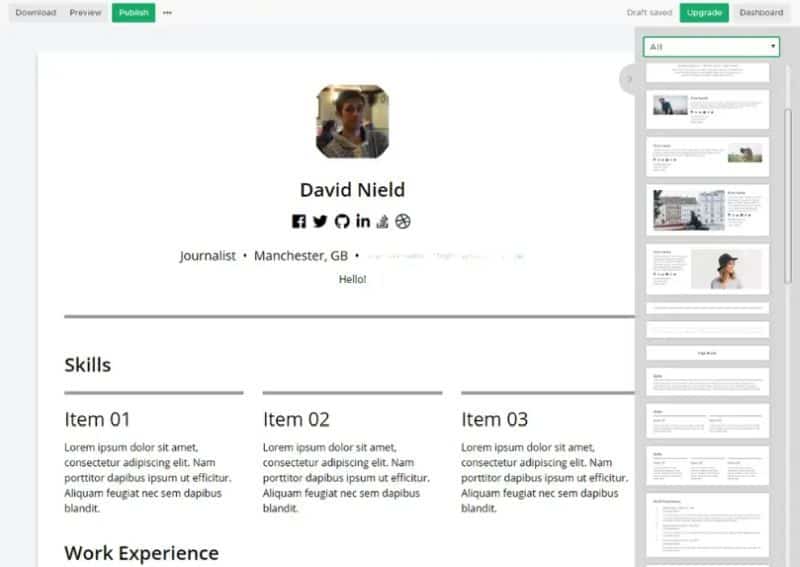 Image Source : popsci.com
The best part about CakeResume is its easy-to-use interface. This is one of the most unconventional apps for better resumes, as CakeResume begins the resume-making process by asking you some questions about your expertise and the kind of job you are on the lookout for.
Of course, there's the amazing templates which you can use, along with awesome images and vibrant background options.
But what makes CakeResume special is the fact that creates a linking option for you to add in your work samples, social media profiles or even other websites that you have worked on.
Once your resume is complete, you can either turn it into a webpage or save it in a PDF format. CakeResume allows your resume to turn into a landing page or even directly connect to potential employers through the same.
Pay anything between $8 to $16 fee as per your requirement to gain unlimited access to the premium templates or even your resume analytics.
CV Engineer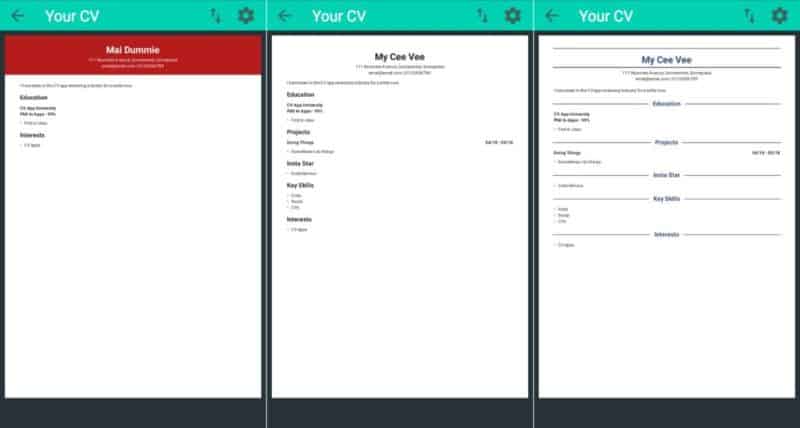 Image Source : memeburn.com
CV Engineer is one of the best apps for resumes on your mobile phones. This app has a simple layout and it works equally simply. However, there is one thing that sets this app apart from the rest out there.
As you go on about making your CV on this app, by adding various details about yourself in the respective fields, CV Engineer continues to make numerous suggestions and examples to enhance your statements.
You can also save your finished resume to your Google Drive or export it in a PDF format. Moreover, you can also send it to whomever you want as an email attachment.
The most unique aspect of this app is that it works on the honor system. So, for every job you acquire through the resume you made on CV Engineer, you have the option to tip the developers of this app anything between 2 pounds to 5 pounds.
This app is available on Android as well as iOS system. So, if you are still hung up on the classic resume-making process, then this app is the best for you.
Resume.com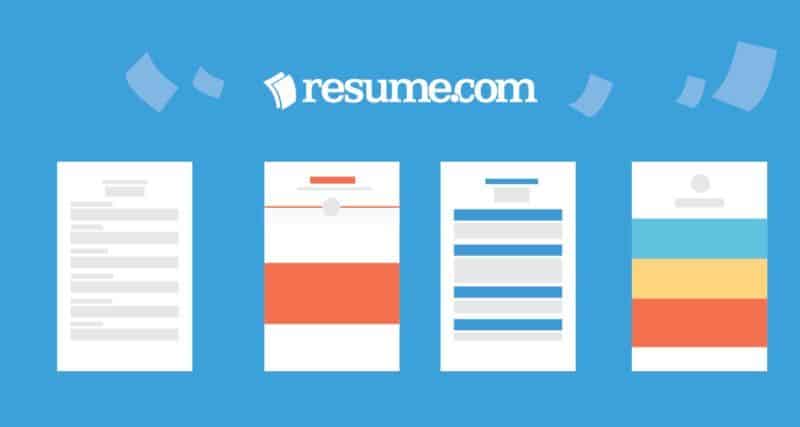 Image Source : img.resume.com
This one is a web app, with a name that certainly suits its functions. And if you want to create a high-impact resume in just a few minutes, then this app is just the right one for you.
With some neat templates, which range from the plain, reserved ones to the more vibrant, colorful ones – Resume.com provides a whole spectrum of templates to choose from.
You get to control the headings, the subheadings, and the descriptions in the resume. You can also toggle certain sections in any order you wish. Moreover, you can also edit or delete the sections that do not apply to your resume.
Another unique aspect about this app is the feature which lets you directly export your resume to your LinkedIn profile. And of course, you also get to save your resume in a word or a PDF format.
Resume.com is a quick web app that allows you to create a distinguished resume while still retaining the classic touch. It is completely free. So, going for this app is certainly a win-win situation for you.