Negative space should be considered when you are designing your home's interiors. Just to brush up, positive space is the space occupied by the furniture, lighting, accessories, artworks and so on. Negative space is the space which is in, around and between the various objects in your home. Negative space is often ignored as a design element while designing the interiors. Here are some tips on how to consiciously use negative space in interior designing.
Tips to use negative space in interior designing 
1. Think of the aesthetics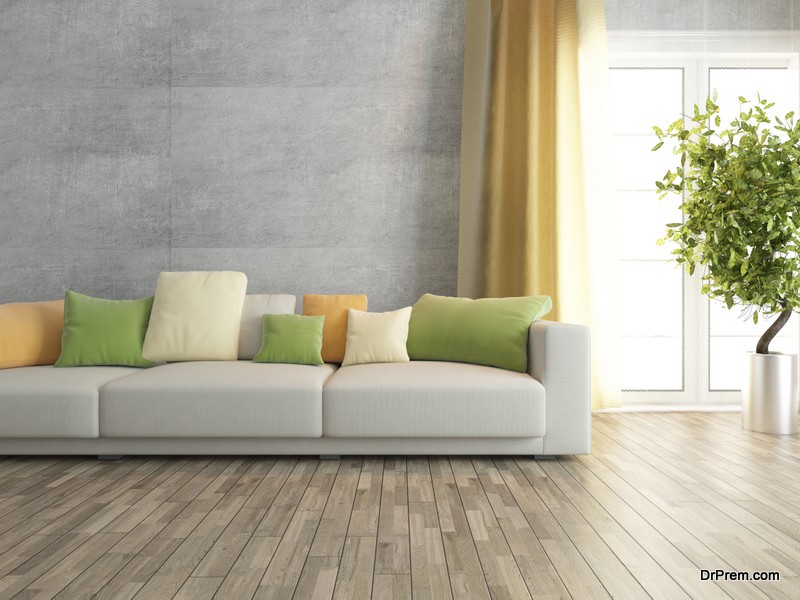 Use empty space as a working space which is integrated in your home as an aesthetic element. Your interior design is total of all elements, including the space which is not used. This negative space has to be utilized in a way which adds to the design of the space. The perfect balance between the positive and negative space will create a striking space which will enhance you interiors. So, negative space in interior designing is a positive idea which should be kept in mind while designing your interiors.
2. Negative space is psychologically pleasing
There are certain rooms which when you enter them, you are spellbound by the beauty of the room. As we are used to looking at objects and the color palette etc, we think that the room's beauty is because of the things in it. But actually, it is due to the intelligent use of the negative space in it.
Psychologically, when we enter a space, our brain processes the space as whole, and only then can we focus on the individual design features. Architectural design is all about the utilization of space in the entire room, and research has found that we feel positive about spaces which have a lot of empty space, as the open space gives us a breathing space and fills us with peace.
3. Negative space accentuates the objects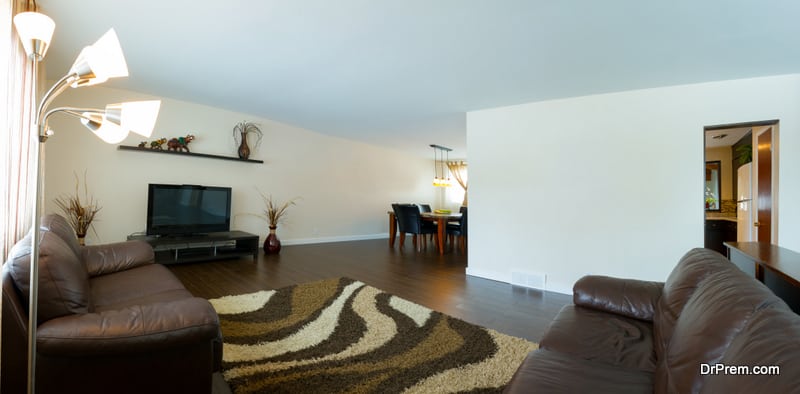 Negative space in interior designing, which is strategically implemented, functions as one of the unseen elements of design which accentuates to emphasize the 'seen' elements, such as furniture, artwork, cabinets and other article of home decor. For example, your beautiful dining room decor which has pretty crafted chairs and a decorative lighting piece can stand out against the backdrop of a completely blank wall, and a lot of space around the dining table.
4. Blank space has a positive content
Spaces which are left empty need not look and feel empty. Use the blank space in tandem with positive space to create visual content. For instance, use it in your kitchen shelves to make them look decluttered. The kitchen is an important part of home decor, where you and your family spend a lot of time.
One of the ways to make your kitchen look spacious is to keep the upper shelves empty or sparse, filling them with a small amount of things which you hardly ever use, or keep them completely empty. To make good use of negative space in interior designing in your kitchen, keep the lower cabinet filled with frequently used articles, to balance the space and create visual harmony.
5. It creates an easy to be used space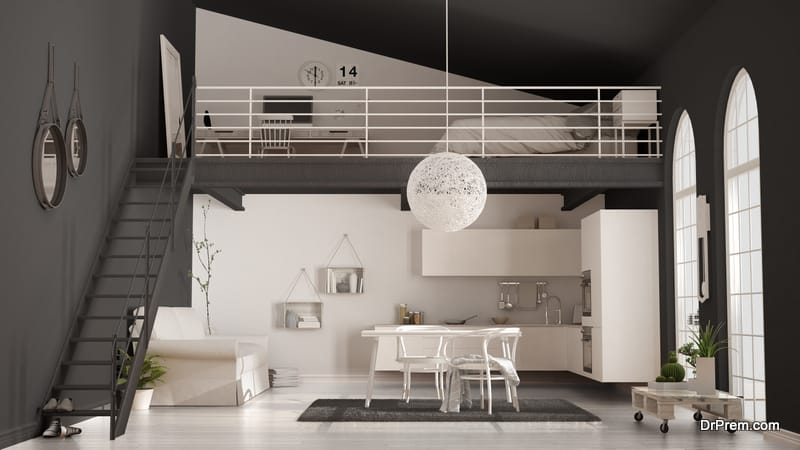 Negative space which is also known as white space makes functional space too. If your space/room is fulled of furniture and other articles, it makes it difficult to negotiate your path around these items. Using ample negative space creates 'flow' in the room, and you don't have to trip over things when you move around the room.
You will no longer be hampered by the excess elements in the room. Visually too, it will be a relief to the eyes and you will not get irritated by your over-filled room. Negative space in interior designing will be an additional element which is more felt than seen.
How to create negative space
Now you know the importance of negative space, here are some ways to create it:
1. Use glass paneled windows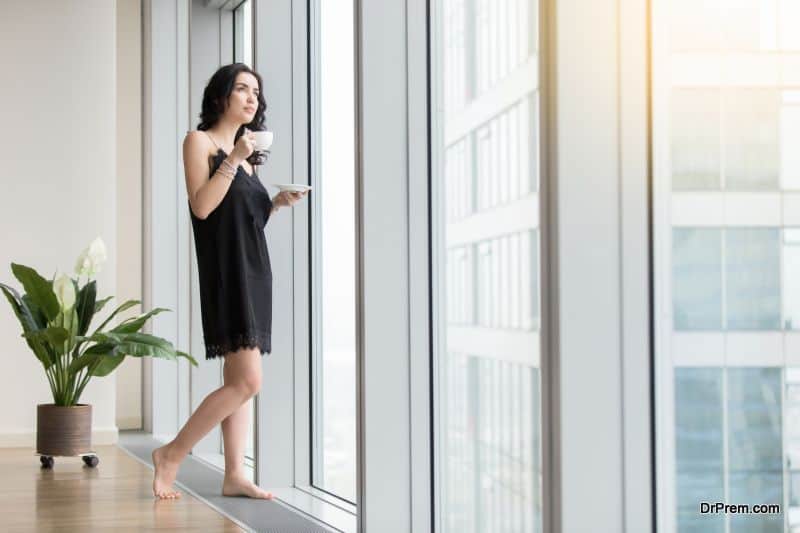 One of the design elements which architects use as part of architectural design is wall-sized glass windows, especially to divide the space between two rooms, or as an opening to the lawn or garden. This creates a feeling of an abundance of space, and is a wonderful backdrop for other elements in the room.
2. Use double duty pieces
While choosing objects for your home, look for pieces which have aesthetic as well as functional value. For example, center tables which have storage space, seating stools which also have storage space. Look for cabinets which have lots of drawers to keep all the things out of view.
3. Declutter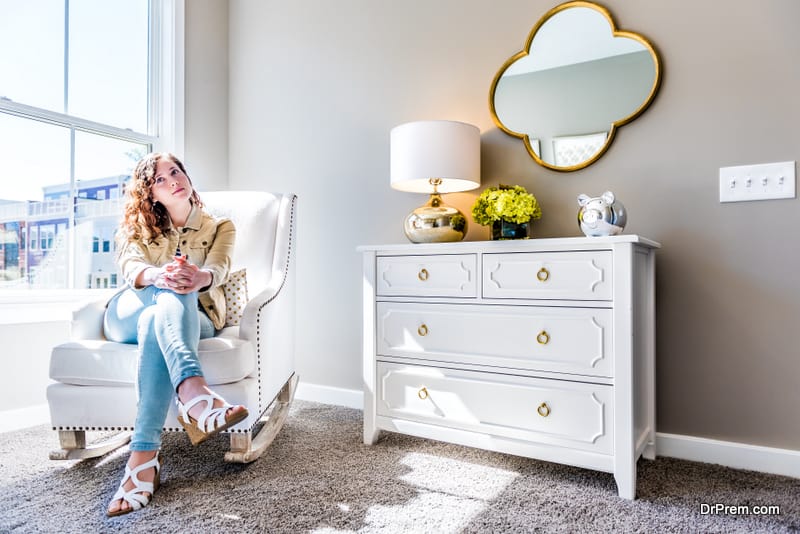 Do get rid of the decor objects which are not that pretty anyway. Keep newspapers and magazines out of sight. Invest in beautiful, art pieces which add to the decor but does not seem overwhelming. To create negative space in interior designing, you have to declutter your rooms at a regular basis. Clutter tends to accumulate, and decluttering is a continuous process, not a onetime affair.
4. Leave the pathways clear
It is sometimes tempting to pick up exquisite pieces of furniture, maybe antique or vintage or ultramodern sculpture piece – whatever it could be, think whether you have ample space for it in your home. Otherwise they may block the pathways, and take away the blank space.
5. Choose wall patterns carefully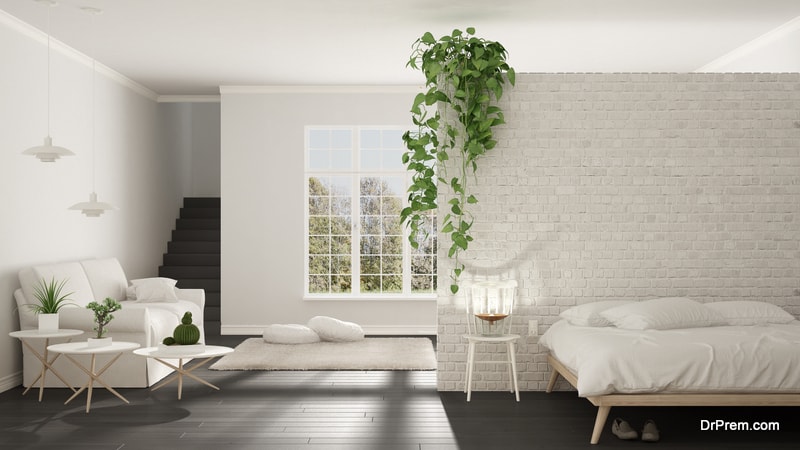 A symmetrical wall pattern can be chosen for the walls, as it will create both negative and positive areas. Tiles along with patterns will also accomplish a balance between both types of spaces.
6. Rethink the throw pillows
Throw pillows are functional, comfy and beautiful as they come in various styles. But these throw pillows sometimes make the space feel over decorated and stuffy. You can remove the pillows and see how the change impacts the aesthetic of your room. Thus, a simple move as removing pillows can create the negative space in interior designing of the home.
Take a look around your rooms and edit the space if they don't fit the home decor. As you can see, negative space has a great impact on your interiors and the wise use of the blank space can highlight the interiors to make it attractive and beautiful.