Sometimes adding columns to the house is a great way to enhance the overall look and shape of any space. In some ways, columns are also used to create a difference between one area from another. For a few, the choice of having a column is to reduce extra space that is there with large or big size rooms. While playing with such a concept you can be innovative, you can blend in columns into the most perfect idea by observing their multipurpose functionality.
For your outdoor seating arrangement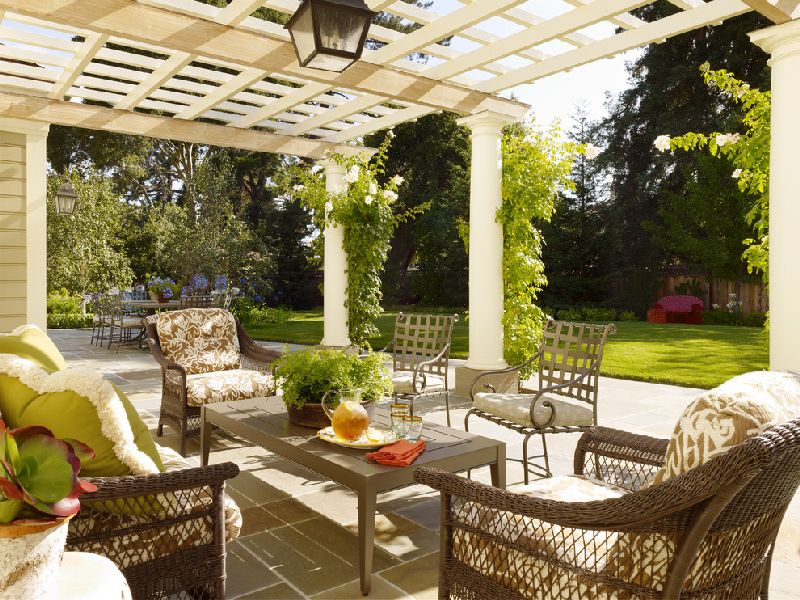 You can include an ornate carving or pattern inspired column next to your outdoor entertainment area for the perfect treat to the eyes. This is a great option that can you can consider next to the swimming pool or outdoor seating area.
Large stone column next to your open kitchen
For those who have an open kitchen, incorporate a nice stone column to enhance the look. For the interiors, consider an all-wood concept with an orange brownish backsplash. Choose a bright lighting to blend in with your idea.
Your unique media center
If you need to place a column on your living room, why not do it in style. Ideal for the open floor plan option, you can convert your regular column into a small media center of your own. Place your TV, home entertainment system and other such gadgets that you need and you are all set to go.
The bookcase column idea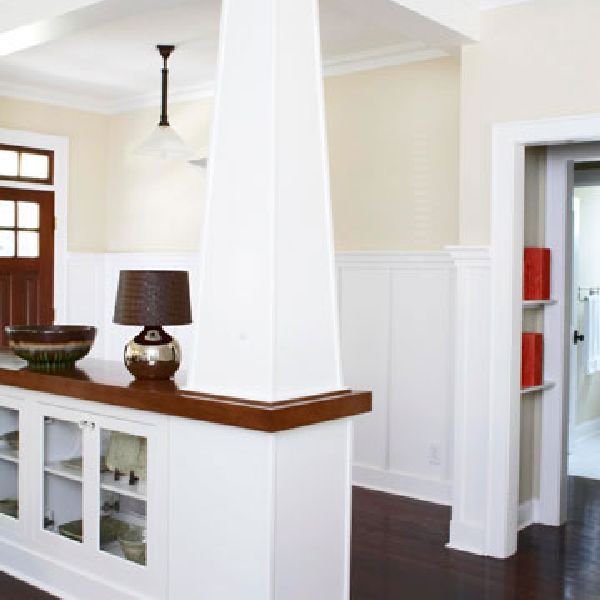 Instead of going for a regular bookcase in your living room, why not go for one that serves a dual purpose. Anyways you have to incorporate a column in your house so why not use two small sized ones instead of one and make it your very own bookcase come column. You can also use it as a display shelf and add some collectibles there. This is a perfect way to reduce the overall look of a large sized living room.
Have your own bar counter or wine rack
For people who love to sit down and enjoy a drink, why waste space for a separate bar. Instead, go all innovative with the column and convert that into a bar counter or a wine rack. You can nicely decorate the space so that you can stock your extra bottles on top and the ones you are using below.
Make your custom column through your furniture
If you need to incorporate a column, why not customize it yourself. You can choose to make one with your furniture itself. A great way to bring in the column concept along with your need for cabinets, this can become a multi-storage option for your open or large sized kitchen. You can blend it with your kitchen island and you are all set to go.
Play with pillars and columns together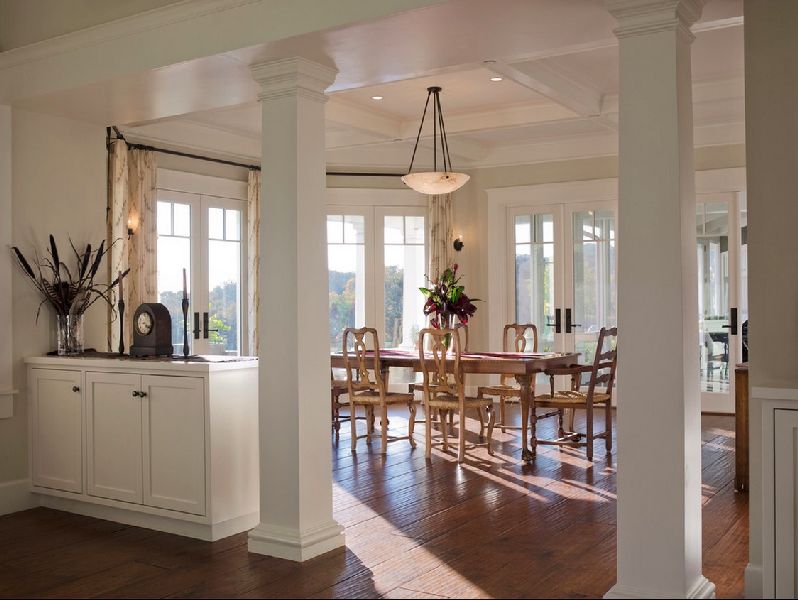 You can easily incorporate both pillars and columns in your designs. Instead of going for the long bulky pieces, go for small sizes modern looking pillars. Square and round shapes can be blended together to enrich the look.
The grand royal entrance arch shaped idea
Since there is a need for a column, convert it into a royal affair. You can bring in a nice arch shaped column to make it look like an entrance. On top, choose a nice gold colored finish to bring out the unique work.
Square columns to give that classy look
The element of class and elegance in square shape columns will give your living room a classy look. You can choose to have a nice black color laminated column situated on your dining or living room area. This will add a charm and complete the look of your space beautifully.
Make it a stylish and colorful affair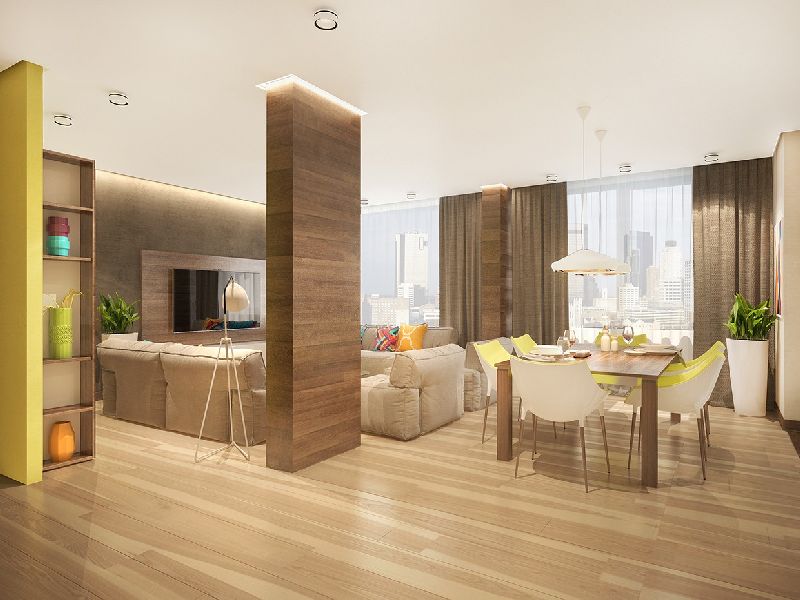 Who said that column have to be dull and boring; you can make it a colorful affair and the focal point of any space. In this idea, you can choose to have abstract designed columns with a multi colored touch. Keep your walls simple with colors like cream or white, the neutral palette or even out for the pastel look. This will blend in perfectly to make your space come to life.