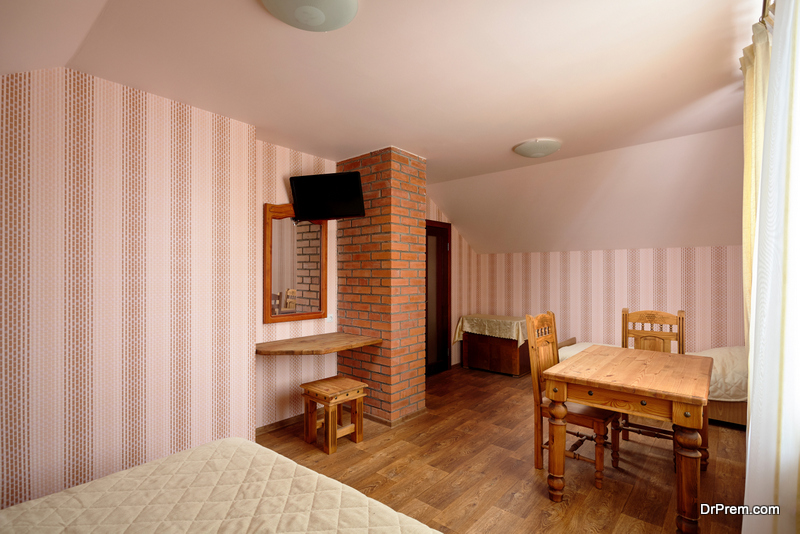 The external beauty of a house is not good enough in today's day and age. You got to concentrate enough in making the interiors equally appealing. There are few better ways to enhance the beauty of a house than by adding some exotic furniture as a part of its décor.  So here is all you might want to know about the best of farmhouse style furniture. Even those living in the heart of the cities often crave for the country flavor in their houses and this process of old farmhouse decorating is one of the easiest ways to put a tick on that checklist.
Some farmhouse style furniture to beautify your house
1.     Butcher Block Table with Baluster Candle stands
Image Source : homebnc.com
There are few better ways to provide your rooms with a rustic yet classy décor than this option mentioned above. The living room here can be provided with beige walls and the balusters can be painted in white. A jute rug would perfectly accentuate this particular look and stripped fabrics would provide for the perfect complement to the setup. If you want to go casual and yet be gorgeous in your approach this is the décor route to take.
2.     Country Store Décor
This farmhouse style furniture setup is just the right setting for your living room for you earn the praise from viewers. Here you will provide the windows with chicken wire. The clock and the scale would give out the store feeling. You can even add a small dresser to this setup and apart from being an extra space for your linens it would give a very simplistic feel and not something overdone.
3.     Several ways of saying Hello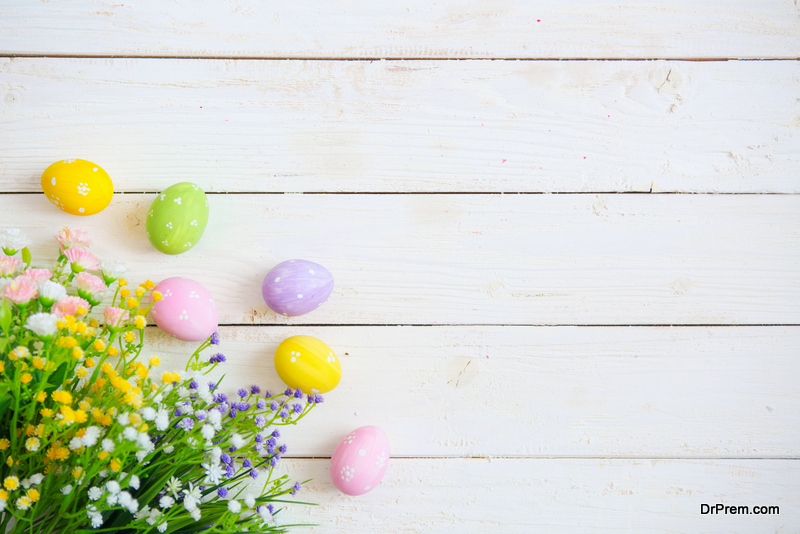 This is vintage decoration at its very best. Here you would have a wide entryway and the floors would be wooden and add to the beauty of the room. The mirror resembling a window would help in creating the illusion of a lot of extra space. The pillow and the globe that are a part of this particular setup give the guests a travel feel and the overall atmosphere is extremely welcoming. It is time for you to be famous as a good host.
4.     Mid-century industrial combined with a chic Farmhouse
The modern interior design ideas doing the rounds speak a lot about the right synthesis of the old and the new. In this particular setup you would be doing just that. You will have iron chandeliers alongside wooden tables in this system. The wicker work on the chairs would perfectly complement the beauty of the room and that when combined with a centerpiece on which rest fresh flowers is a breathtaking site. The perfect end to this look is provided by a chunky clock that gives the look a fine finish.
5.     Farmhouse style Furniture ideas for doors
While focusing on interior designs you cannot possibly skip the role played by fancy doors. Here since we are working with a farmhouse style décor the doors have to be suited accordingly. To provide both design and privacy you can opt for Sliding barn doors. You can have either stained wood trim or iron accents to glorify these doors further. If you add dappled glass you would be enhancing the privacy further while still allowing some natural light to seep through.
6.     A mirror, window and a wreath
While you are looking to implement old farmhouse decorating, you hardly can give this décor idea a miss. Window panes can be used freely as a part of the mantel and even in the decoration of the walls. It perfectly goes with the farmhouse look that we are trying to achieve. You can use it also to display the leafy wreath to provide the room with a natural look.
7.     Hanging Lantern Votives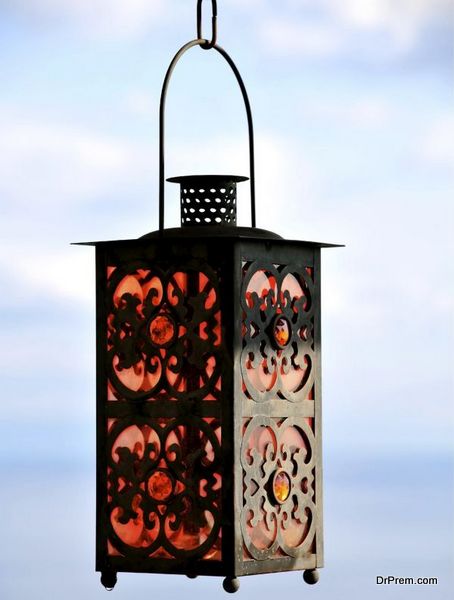 Lighting has to be spot on if you have to make your farmhouse style furniture look really nice. The lantern votives here can be suspended from the ceiling and can be a convenient yet beautiful lighting option for your house. They can even be hung on scones and the LED candles would make for a child friendly living room. It would have nice and romantic glow to it which would magnify the look of your house many times.
8.     Simple Accents and Mixed stains
This look is all about the right contrast so do not be too conscious in your efforts of playing with the shades. The stains too can be implemented in this look. The dark wood with grey finish would provide just the right aid to this farmhouse look that has been crafted so carefully. You can have a window where a wreath can be placed and you can team it up with a nice lantern pendant finish. You now have the perfect dining room at your service.
9.     Matching antique windows for the best impact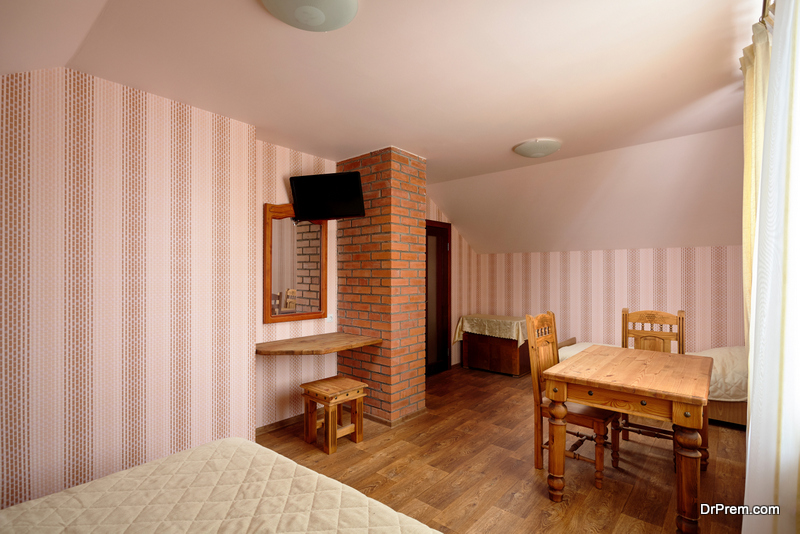 Farmhouse style furniture would not be good enough if the people visiting your place do not feel welcomed enough. This antique styled window would help you in just that; creating a welcoming experience. From the transparent glass to the wreath, this look takes the extra effort to put forth a warm welcoming ambience that would leave your guests happy and satisfied.
10.  Mason jar art
Mason jars are beautiful and can be used to decorate any room. Somehow it also fits the bill among farmhouse style furniture. You can have nicely painted and arranged mason jars around the place. They could have sketches of cows, pigs or other animals made on them to give them the ancient caveman painting feel. If this doesn't complete your décor we don't know what will!
Final words
There are so many modern interior design ideas doing the rounds that it is very easy to be lost in the number of choices. Follow the guidelines and get yourself some really classic farmhouse style furniture. You can be certain that with these decoration efforts your house would have such great vintage decoration that it would leave all your guests gasping in amazement at the beautiful interiors you have managed to execute.