Yahoo Finance – Thousand Global Healthcare Professionals Exchange and Interact Through Online Social Networking Site www.GlobalHealthcareNetwork.com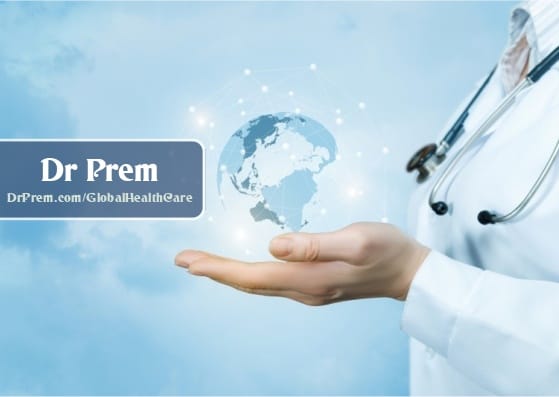 <![CDATA[
DUBAI, UNITED ARAB EMIRATES–(Marketwire – 11/23/10) – In this day and age of technology, social media has become a large part of our lives. Following the domination of social networking on the Internet, healthcare professionals from all spheres of the healthcare industry around the world are connecting and sharing through a dedicated networking social site for global healthcare professionals.
The visionary, Dr. Prem Jagyasi took the first step by creating a unique healthcare social networking platform few months ago, and today the network hosts over a thousand members interacting and sharing their thoughts.
"In today's age of social networking, a great deal of information is now being traded on-line using social networks. There are many general purpose social networking sites with millions of users, but we were encouraged by healthcare professionals across the world to create a site designed especially with healthcare sector in mind." said Dr Prem Jagyasi founder of the Network.
"Social Media is not about technological development, it's also takes into account the sociology and psychology aspects as well. Considering humans are very social beings, these social platforms act as a tool where we can exchange thoughts, ideas and experiences-especially in the today's busy life this proves as great networking tool." added Dr Prem Jagyasi, who is also a net-socialist and an active blogger. www.DrPrem.com
The Global healthcare network is the active online community of Healthcare Professionals, unique of its kind, which allows member to have global exposure and updates about the latest healthcare activities of the world. Members can create blogs, start discussions, join various healthcares groups and promote their services globally. There are almost 2000 Network members across all Global Healthcare Networking sites/pages including Facebook & LinkedIn.
Special Features- GLOBAL HEALTHCARE NETWORK
 

--  Groups - Member can join an existing or create a new group. There are
    various group groups at GHN where members share information, discuss
    particular topics and interact with their peers in the same profession
    in different regions of world. Medical Tourism (also known as Global
    Healthcare, Medical Travel, Healthcare travel and Wellness Tourism)
    Group is most popular group where many global healthcare professional
    trade information on latest developments in this burgeoning sector.

--  Notes - This section provides members with the latest consumer health
    updates and news about current issues, advanced technology and new
    developments in the healthcare industry as well as the medical tourism
    sector. The news is presented in the form of opinions from select
    members.

--  Interviews - In the exclusive interview section, experts from different
    fields share their views, provide in depth information regarding latest
    trends in healthcare industry.

--  Blogs- This platform can be used to provide information and promote
    individual services. Members also share information about various health
    topics, advance technology and tools of healthcare industry.

--  Forum- A discussion board where members puts their views and discuss
    solutions regarding current healthcare issues.

--  Share - Members can upload photos and add videos to share more
    information or enhance their service promotion.

--  Events - Calendar of Global Healthcare Events updates member about the
    different health care events/congresses taking place globally.

--  News - The Global Healthcare is another great place to read all
    aggregate news at one place related to Global Healthcare Topics. All
    news are sourced from established media platforms and aggregated for
    quick updates.

--  Discounts - The Network offers special discounts to members for Global
    Healthcare Seminars, Events and various sponsorship opportunities.

--  SEO - The network has already demonstrated high rankings on many search
    engines related to posting news and updates. These are indexed and
    presented in search results in flash. The network updates are
    automatically pushed to Twitter, Facebook and LinkedIn page.

--  Marketing - Profile, blogs, forum/discussions, notes and comments will
    be updated on search engines daily and will get immediately synced with
    Facebook, LinkedIn, twitter and word press blog pages. This gives great
    opportunities for members to express themselves in global healthcare
    setting. To know How to use Social Media Marketing in Healthcare, watch
    founders presentation at http://drprem.com/presentation-gallery/

--  Login - The site allows member to login with Google, Yahoo, Facebook or
    Ning user ID.


Member's Testimonials
"A Good Network" – HE Nasser Al Budoor, Director Minister's Office, Ministry of Health, UAE.
"It's really a very great job you have done with this network. As I can see it – it's growing daily" – Prof. Dr. Dr. h. c. Fried Oelschle, Saudi Arabia
"Your network is very useful for me to access the hot topic all over the and world" Dr. Kazunori Fujimoto, CEO, Japan
Join the group now to Network, share & learn.
Visit www.GlobalHelathcareNetwork.com
About Global Healthcare Network
Global Healthcare Network is a unique social networking platform for Healthcare Professionals. Join the group now to Network, share & learn.
There are almost 2000 Network members across all Global Healthcare Networking sites/pages including Facebook & LinkedIn.
The network allows you to create blog, start discussion, join various healthcare groups, and promote your services.
Links
Site: http://www.GlobalHelathcareNetwork.com
About founder: http://www.globalhealthcarenetwork.com/page/about-founder
News Updates: http://www.globalhealthcarenetwork.com/notes/index/allNotes
Members: http://www.globalhealthcarenetwork.com/profiles/members/
Groups http://www.globalhealthcarenetwork.com/groups
About the founder – Dr Prem Jagyasi
A successful Entrepreneur, Chartered Consultant, Speaker, Healthcare Guru, Writer and experienced strategic professional – Dr. Prem Jagyasi is a world renowned Global Healthcare expert and a notable leading medical tourism consultant in the world. He has undertaken various ambitious initiatives to foster the growth of global healthcare & medical tourism worldwide. His preventive medicine initiatives are recognized and endorsed by governmental bodies.
He provides high-profile consultancy services to Government authorities and private healthcare organizations. His current profile includes:
MD – ExHealth, Dubai healthcare City, www.ExHealth.com
Founder – Global Healthcare Network, www.GlobalHealthcarenetwork.com
Chief Editor – Health First Magazine www.HealthFirstMagazine.com
Chartered Consultant – Government & Private Healthcare
Links
Site http://drprem.com
Blog and Opinion http://drprem.com/Blog
Presentations Gallery http://drprem.com/presentation-gallery
Video Gallery http://drprem.com/dr-prems-video-gallery/
Medical Tourism News Observation http://drprem.com/medical-tourism-news
Guidebooks http://drprem.com/dr-prems-guidebook-series
Healthcare Initiatives http://drprem.com/healthcare_initiatives_dr_prem/
Contact http://www.DrPPrem.com/Contact

]]>