Excerpts from Dr Prem's Talk at World Congress about Social Media and Global Healthcare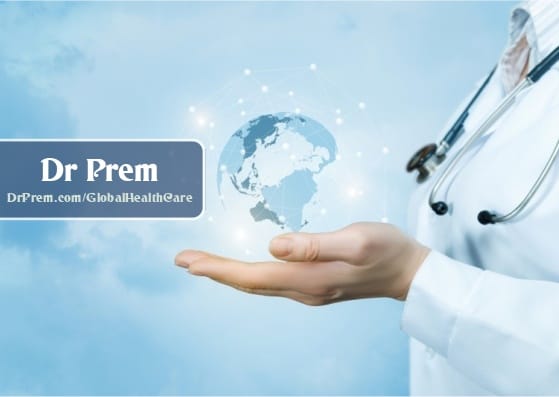 <![CDATA[
Below are some points from my talk at World Congress Abu Dhabi
Dr Prem Jagyasi asked a question from audience, results were measure viaremote keypad system, the question was is social media all about technology,84% disagreed that it is not all about technology.
According to Dr. Jagyasi, technology is the platform of social media, buthowever, social media is more about the psychological and sociologicalaspects. Social media allows us to communicate in a mass sector. Example, ofglobal healthcare network-allows you to connect to individuals all aroundthe world.
He talked about patient education: 80,000 patients come together to aspecific online portal to advice each other and to feel part of a socialgroup even though you have never interacted with them face-to-face. Websitecalled patients like Me.
Some of the Facebook facts:
– More than 500 million active users- 50% of our active users log on to Facebook in any given day- Average user has 130 friends- People spend over 700 billion minutes per month on Facebook
– There are over 900 million objects that people interact with (pages,groups, events and community pages)- Average user is connected to 80 community pages, groups and events- Average user creates 90 pieces of content each month- More than 30 billion pieces of content (web links, news stories, blogposts, notes, photo albums, etc.) shared each month.
– More than 70 translations available on the site- About 70% of Facebook users are outside the United States- Over 300,000 users helped translate the site through the translationsapplication
Some Healthcare Facts includes 24% of patients will go online after they areprescribed a medicine to see the benefits and contraindications of themedication.
Benefits of Social Media Includes – it allows us to educate, communicate andmarket our products/services. The use of twitter can be a massivepromotional tool as it give minute by minute updates in real time and allowfor 2 way communication.
Healthcare facilities need to use social media. Provides benefits such as:spread word fast without thinking about geography, no shelf life-alwaysavailable, can share video, audio and content.
Social media is here to stay and will change the way we communicate. It isup to us to be a pioneer in the field of social media and healthcare or be afollower.
Social media is direct 2-way communication. Opportunity to interact with theconsumers and answer questions/concerns. If the message is important andstrong it becomes viral. Promotional strategies effective advertisement:Mission, Message, Media, Money, Measurement
]]>