Shake it up with nutritional diet shakes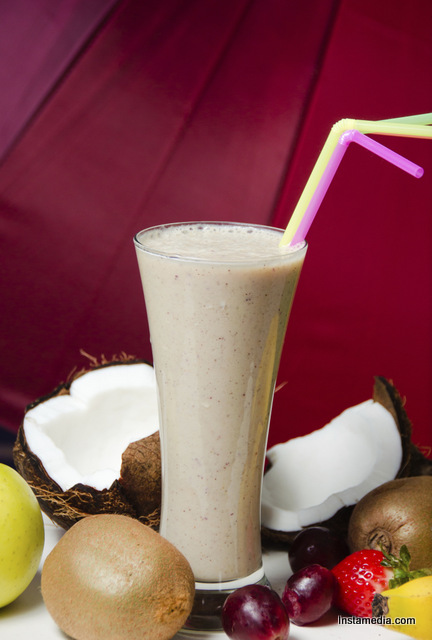 Looking to lose weight without having to deprive yourself of delicious tasting food and drinks? Why do you need to do this when you have so many healthy diet drinks out there that can help you meet your weight loss goals while keeping your tummy satiated? Even if you just lack the time to prepare a proper meal for yourself, a nutritional diet shake is the way to go.
Try making your very own healthy diet shake and you will never look at a commercially produced one again. These healthy diet shakes are easy to prepare at home and help you saving money. These diet shakes are made of a variety of fruits, rendering a tasty and enjoyable output. Say no to commercially available products, which are rich in additives and preservatives and go for nutritionally dense ingredients prepared right from your kitchen.
Diet Shake: How to make it?
So, how do you make this diet shake? Firstly, add milk, water or even juice in your grinder. Milk helps to provide some amount of protein as well as give the creamy texture to your shake. Adding fruit juice will help add sweetness and other nutrients. However, if you are looking for lesser caloric drink, then use plain water.
Next, add some protein powder or low fat yogurt to the blender and blend all the ingredients well. If you prefer soy based products to milk, then you can substitute plain milk with soy milk. Yogurt helps to provide healthy bacteria which also aids in digestion.
Now, you can play around with the fruits that go into the blended mixture. Depending on available fruits or your taste, add fresh or frozen fruits to the mixture and pulse well. If you are looking for a low calorie shake, then use low fat fruits like berries and melons. These add sweetness to the shake and enrich the taste of the shake as well.
Alternatively, you can add other fruits like bananas, mangoes, apples, oranges, kiwi and so on. If you find that your juice is not sweet, then add sweetener. Always taste your drink before adding any sweetener to it. You could even replace the sweetener with maple syrup or honey. If you would like your healthy shake ice cold, you could even blend the mixture with some ice cubes.
Health Benefits
These healthy diet shakes are especially beneficial for those trying to lose some weight as you can control the amount of calories you add into your drink. These are also useful for those who lack the time or motivation to ensure that they prepare balanced meals every day in their quest for weight loss. Easy to prepare, these healthy diet shakes allows you the freedom to choose the fruits and even vegetables that you like and prepare a concoction that is not only nutritious but also refreshing.