The new sustainable approach to global dentistry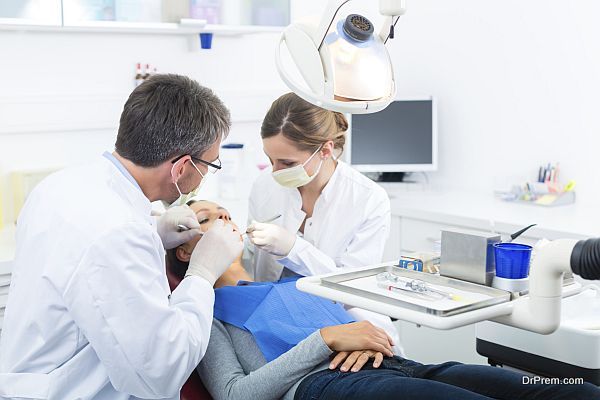 <![CDATA[In today's age, where the technology changes with the blink of an eye, the prospects for using resources on a global platform has also changed immensely. Global resources are being judiciously used, to provide top-notch facilities and the advancement in the technology is adding yet another charm to it. A well-crafted and designed approach to use these resources along with human resources is the reason behind this global excellence. The new global art of dentistry has also become a noticeable affair for the same reason.
Specialty matters
The aim of the new global dentistry is to provide beautiful smiles to all people of the world. Today, dentistry has become a mainstream profession and increasing numbers of people are opting for denstistry as a profession. Increasing numbers of colleges are providing necessary degrees for the same and the best of all students are trained as specialists. Countries like Germany, US and Japan excel in specialty training.
The New global dentistry and its approach
The new world of global dentistry is technology driven. It doesn't take more than 30 seconds for these fancy machines to perform dental 3-D, and CT scans. The seating chairs are so comfortable and relaxing that having a dental treatment becomes one of the most relishing experiences. Global dentistry mandates state that the outlook of the room has to welcoming, therefore a colorful and artistic look is given to entire set up, which includes anti bacterial painted walls and anti static flooring. Digital recording cameras and LED lights make this treatment room all the more enticing for patients.
Global dentistry and environmental aspects:
Technology has made dentistry a polished affair and has taken to newer heights as far as the treatment procedures are concerned. However, one should not forget that environmental aspects of dentistry are to be catered effectively. The disposal of mercury has to be prim and proper. A dental clinic has to make sure that they dispose off their medical waste according to the environmental laws and not into drains, or landfills. A new global dental clinic has to live up to all the environmental portals, only then it will be considered to have passed the ultimate test of new dentistry regime.
Growth and furthermore
Dentistry has been evolving and growing with every passing day. It is even expected to grow furthermore. Dental treatments have become a major reason for people to travel on global fronts. Dental tourism has become a booming industry and the technological advents are making it grow bigger.
Summary
Dental tourism has massively grown as an exclusive industry and this has been possible with the establishment of the new global dentistry regime, which is technology driven and results oriented.]]>