Best practices to be implemented in Dark Tourism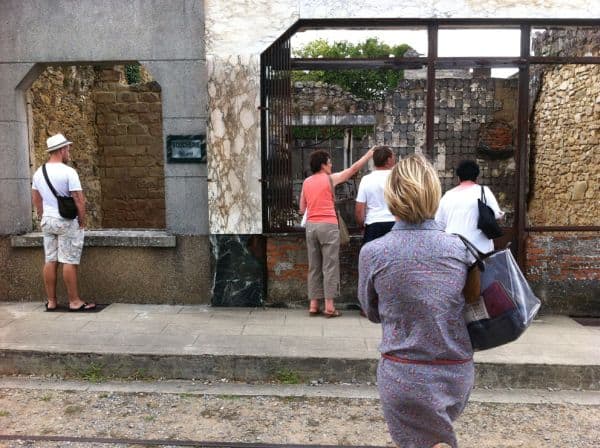 Dark tourism is quite a controversial issue. How moral is this tourism is open to debate, and anyways we are not going into an argument for that matter. Let us face the primary fact that destinations exist, which had been a target of either nature's wrath or human cruelty resulting in extreme human sufferings, loss of life and devastation of the environment. It is also a ground reality that nations where such tragic sites are localized have been on untiring efforts to preserve the ruins of disaster to showcase them before the visitors for perhaps a profit motive. Making profit exhibiting someone else's sorrow is fine so long the profit finds an ethical route of disbursement. What it needs now to bring in best practices within the purview of Dark tourism is to take a look at this niche tourism from an optimistic angle.
Thanatourism won't sound that unethical as it apparently did without weighing all the related pros and cons factored in. If the tourists stop visiting Dark tourism sites, all the meticulous exercises put in preservation of war memorials like Hiroshima A-Bomb memorial, Khmer Rouge killings fields in Cambodia, Ground Zero commemorating 11/9 and similar sites of agony and atrocities will all go in vain breeding a feeling of frustration and loss. Rubble and dust will gather, and the once legendary Thanatourism site that drew tourist interest will get buried underground and eventually fade in oblivion.
There are ample opportunities to implement the best practices that can elevate the status of Thanatourism and put it at par with other forms of tourism if not more. In fact, here you find the locals who are in real need to come out shaking off the nightmare that had been a part of their lives only to earn pity and compassion. Kind words addressed to these pathetic sufferers would hardly do much to bring back smiles on their faces. The enormous loss suffered due to a natural calamity or a terrifying air raid can only be compensated by some substantial and meaningful contribution supplied by the visitors and the local administrative body.
Aids may come in the shape of tourist's money, physical efforts lend by outside visitors if a cleaning up or a housekeeping process is still going on to put things back to place once again. The platform of the best practices in Thanatourism is an effective mix of behavioral attitude and action of the tourists. The initial action must be centered on an expression of reverence and homage to the souls of the victims who could hardly think that someday in the future their mass graveyards would draw posterity from all corners of the world bringing in wreaths and offerings perhaps accompanied by a few drops of tears.
Keeping the memorials and remains of the tragic holocaust neat, well preserved and organized is the prime responsibility of the curator or a team of experts having a thorough updation of the debacle that occurred in the past supported by causes and consequences. Figures and facts should be at the fingertips. Knowledge about preservatives and their application to ensure the entire site with its vestiges do not erode away under the exposure of sun, moisture, pollutants and from frequent tourist contacts. The objective is a strong emphasis over the sustenance of the Thanatourism site, and these are the most important aspects where best practices of thanatourism revolve around.