Travel and tourism arrangements in Dark Tourism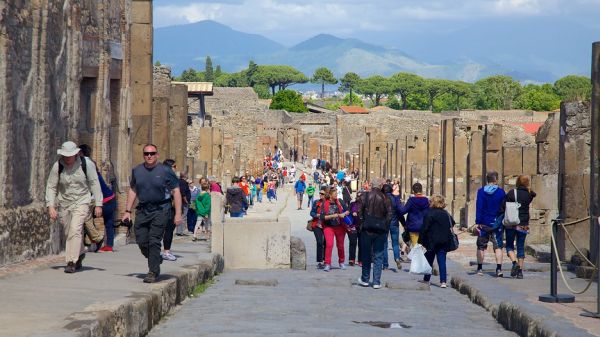 Much like cultural tourism, Dark tourism is also based upon academic premises. The visiting tourists must be fed on factual data, authentic facts and figures of historical value and the social impact the disaster had both in modern times and in the past. The travel agents look forward to supplying this material and go beyond just arranging the thanatourism trip for a prospective clientele.
Tie ups with the ministry of tourism and experienced local tour guides is what the tour operators strive for to give the customer quality service and value for the money spent by him. Organizing an itinerary to a Thantourism site is a challenging task before a travel agent.
The travel agents are well acquainted with the laws and local rulings that might have an impact on the visiting tourists. Needless to say the travel agent updates the tourists on these areas to save him harassment and penalizations if a local rule is inadvertently violated. The residents of Thanatourism destination are normally expected to harbor a negative attitude towards visitors who have decided on holidaying in sites where local sufferings are showcased. Dark tourism being a sensitive issue, the role of tour operators is important in guiding the tourists on a safe tour program.
The travel agent needs to act with more responsibility, and his duties are not confined to providing only services and comforts to his customers. Thanatourism sites may have latent hazards like undetected land mines buried underground, traces of radiation hazards that may turn lethal and dangers dormant for ages might explode and erupt taking lives now as it did in the past. Well these are the areas that the tourists often overlook in enthusiasm focused on the thrills of the trip.
It is the prime responsibility of the travel agent on educating the tourists on this important issue. Good travel agents exist who guide on your Thanatourism tour budgetary plan. You make the most of your tour with the funds available with you. Travel agents even move to the extent of drawing up a feasible tour budgetary program. You get the most satisfactory combination of what you see vis a vis what you pay. Resourceful travel agents exist and they qualify to be 'a cut above the rest'. They are dedicated and deliver their services putting emphasis on speed and efficiency.
Basically, these agencies specialize in visualizing issues the tourists may confront in a bit out of the way tourism niche like thanatourism. Financial assistance is sometimes extended, if not directly by travel agencies, they help locate financial institutions giving travel loans to interested tourists to meet expenses on thanatourism. Travel agencies specializing in thanatourism have international networks. They have franchises localized in countries where thanatourism sites exist. They take the responsibility of fixing your flights, accommodation, local trips in and around Dark sites managing your passport and visa formalities. They come up public with comprehensive websites where you can get clarifications about your trip pertaining to what to see, when to go, what facilities are available and last but never the least the volume of expenditure involved.
Before selecting the travel agent, the tourist must ensure the track record of the organization. The credentials are very important to establish how responsible is your agent in discharging its duties properly and to your satisfaction. Promises are one thing and are effective marketing tools and keeping them throughout your itinerary is quite another and exactly it is here where your travel agent has to go through the acid test and prove its worth!