If you are looking for a dream beach vacation filled with sun and shine and the mighty waves washing your feet, best beaches in Puglia, Italy would perfectly fit your choice. Fondly called the ' heel on the boot ' of Italy, Puglia enjoys the longest stretch of coastline with fine grained sand and ranks among the topmost beaches in the country. It is bound by the Adriatic and the Ionian Sea and boasts of an excellent sunny climate typical to the Mediterranean region.
Top features of the 10 Best beaches in Puglia, Italy:
Here we go with ten handpicked beaches with a lot of history, stunning panorama and scrumptious culinary surprises to work wonders for you:
1. Pescoluse, Leuca: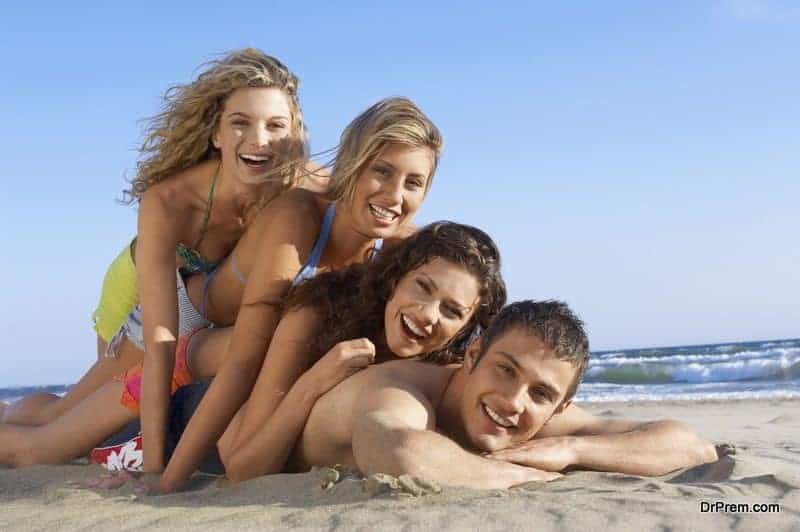 This is an Italian equivalent to the Maldives featuring a collection of compact sand banks, which look like a group of Islands with a terrific sunset at the backdrop. A dream sea beach in the truest sense washed by azure waters of the Ionian Sea where the velvety white sand would hold you mesmerized.
The waters are shallow and the ambience pristine. Pescoluse is tempting enough to get your whole family to the beach for an exciting weeklong vacation. It is not yet been crowded with foreign holiday makers, local Italians make the chunk of the vacationers.
2. The Tremiti Islands, Gargano:
Three islands exist in total out of which only two have human settlements. All three exotic islands are, however, accessible by a cruise from the mainland at Termoli and many other smaller towns dotting the Gargano belt.
If you look for modern and a cut above the rest kind of infrastructure, answering the needs of a tourist, San Domino and San Nicola are ideal since they are the largest islands and better equipped. Beaches and coves would take your breath away. They are enchanting and virgin and can certainly be counted among best beaches in Puglia, Italy.
3. Torre Guaceto, Brindisi: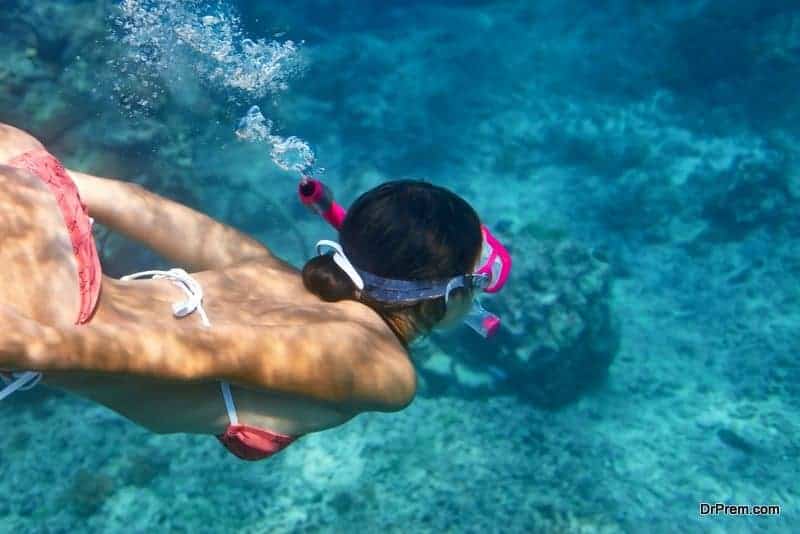 This large beach stretching along several miles close to Alberobello features every definition of marvel to rivet the tourists. A protected marine neighborhood and a nature reserve, Torre Guaceto is known for bright coral reefs and an underwater spread of sea grass to give you a snorkeling experience of life time.  A bit of history exists as well; the sixteenth century tower is as beguiling as the visitor centre with a museum where you may spent a cozy afternoon if the sun gets too punishing.
4. Torre Dell' Ors, Melendugno:
Visiting best beaches in Puglia, Italy isn't really complete without stepping in to Torre Dell' Orso. Southern Italy beaches are a tourist's celebration and Orso with its slim 1.5 kilometer stretch of unspoiled coastline worth a repeat visit.
Two rock mounds popularly known as 'Twin sisters' not far away from the coast have a powerful touristy appeal and is a cynosure for the crowd pouring in. Rock cliffs and coves are added magic as is the luxuriant stretch of pine forests in the background.
5. Foce Varano: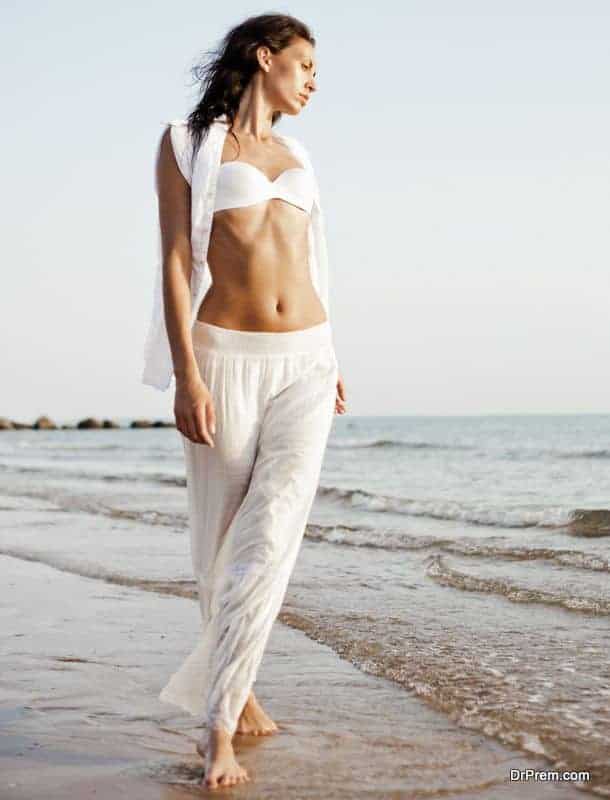 Foce Varano sea beach has earned a definite status among the best beaches in Puglia, Italy. Located at a distance of 1.5 kilometers from the town of Rodi Garganico and nestled upon the remote hamlet of Ischitella, the unique feature over here is a chain of sand dunes running from the point where river Varano empties into the sea till Rodi Garganico.
Maritime pinewood trees, pristine and shallow waters are appropriate for your kids. They have a choice for rest in the shady grove or have a ball at recreational facilities installed. The beach has carved out a prominent echelon of fame among southern Italy beaches.
6. Lido Bosco Verde beach, Ostuni:
Bosco verde is certainly among one of the best beaches in Puglia, Italy. With Parco Naturale Regionale Dune Costiere close by, Bosco is popular for its sand dunes, crystal clear waters and a view of the town of Ostuni from the hilltop offering a glimpse of glittering roof tops in a far distance. You can have a choice of fun in equipped recreational installations or may go for free entertainment as well. You can avail the customized tour packages for Italy.
7. Punta Prosciutto: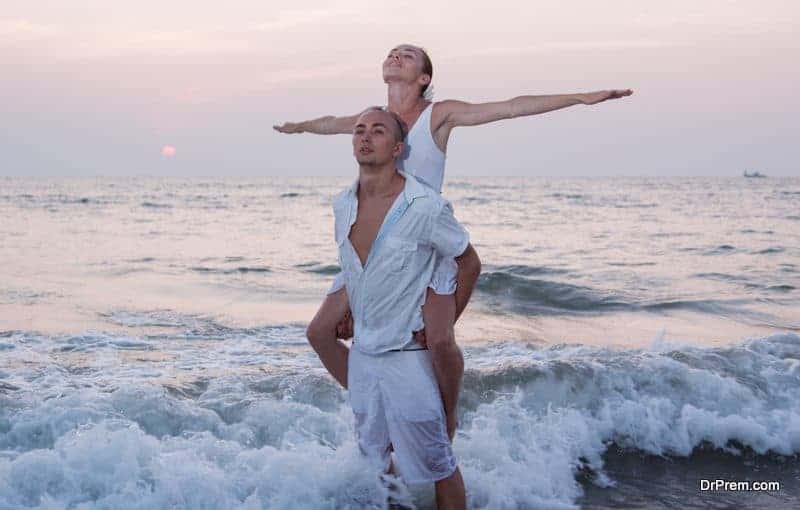 Beautiful beaches in Italy are at galore and Punta Prosciutto fits perfectly among them. Its delightful spell is guaranteed for that matter. Best beaches in Italy are set apart by their mindboggling sand dunes but in Punta prosciutto, they span up to an astounding 8 meters.
Crystal waters and lush woods are bonus attractions keeping you happy and relaxed. This is a rather quiet getaway from the daily hustle and bustle, and the rush of tourism hasn't caused any dent in the local ecology.
8. Porto Badisco:
This is a place to have beach barbecues and picnics. Laid out exquisitely with pebbles in Otrauto, Porto offers excellent sun tanning opportunities. It certainly features among one of the most beautiful beaches in Italy.
A quaint little cove exists which is accessible by road from the northern side. From here, you have a spectacular vista of Puglia worth a million dollar.  Best beaches in Puglia, Italy, are marked by plenty of sun, surf and sand and Porto Badisco have them all in generous measure. It is mostly visited by local Italians.
9. San Pietro in Bevagna beach:
Considering the beaches to visit in Italy, San Pietro in Manduria is the one you cannot leave out. Best beaches in Italy generally are crowded around Puglia and this beach certainly commands tourist attention for its peaceful atmosphere.
The beach is a little off the beaten track, a kind of remote habitat for you to enjoy a great vacation. There is a fair combination of both free and paid entertainment which one shouldn't miss out. Entry fees to recreational facilities are nominal.
10. Porto Selvaggio:
For a genuine Italian rustic beach holiday experience, Porto Selvaggio is among the wonderful beaches to visit in Italy. One cannot think of the best beaches in Puglia, Italy without considering this extraordinary sea side getaway. This is a beach secluded from the tourist rush and can be done on foot. Puglia is one of the best travel destinations for true oenophiles.
Tourism and associated commercialization couldn't spoil its virgin spirit. Here pebbles replace sand and you can enjoy a long stroll feeling the fresh breeze from the sea. You can arrange picnics as well. Local refreshment joints exist but for drinks, you have to bring your own supplies.