Prevention and precautions in Dark Tourism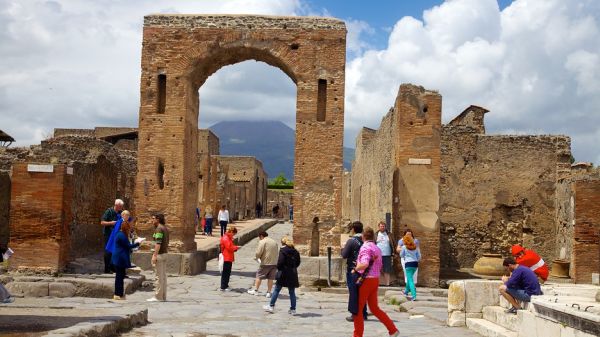 Before heading for Dark tourism, the tourists must ensure certain precautionary measures or else he may head for trouble spoiling the fun of the trip. The first precautionary step is no doubt proper handling and custody of travel documents. If the papers are misplaced, you will not be able to move an inch ahead. The worst scene is that you may get stranded in Thanatourism destination, and unable to make it back to your home without those papers. Get photocopies of your air tickets, pass port, visa and any receipt against any advances that you have paid as regards tour operator's fees, hotel expenses and your bank ATM cards.
Keep a set of copies back home with someone you can trust. Put on a message on your e- mail the fact that you will be away on tour and the duration of your stay there. Cancel all prior appointments, which were scheduled during your stay away from home. Before stepping out of your home, unplug your gas and electric connections. This will save you from a possible catastrophe back home when you were exploring the consequences of the same in a thanatourism destination far off from your home. Besides, why run into unnecessary gas and electricity consumption bills while you are away?
Inform your regular supply vendors of your long absence or else merchandise will pile up at your doorstep giving intruders a signal that no one is in the house. If you are flying, ensure your luggage load doesn't cross the permitted limit. Do not carry anything which may be your cause of detention at airport by the airport authority. Before starting your journey, ensure your house is properly locked. Inform your neighbor about your absence for the span of your trip. Do not carry much cash but depend more on your bank cards. Devise ways to get acquainted with ATM operation in the destination you are moving to or else you may face trouble at the hour of need.
On reaching thanatourism site, use your camera only if you are permitted. Take prior permission if you need to obtain one for photography purpose. Sometimes taking photography of disaster sites is under embargo so be careful about the local law. Get an update about the currency exchange rate of your dark tourism destination country else you may run short of money.
The guide plays a pivotal role in a thanatourism site. He is expected to show you around and explain in detail all that had happened that led to disaster turning a once lively settlement into a haunting graveyard. The facts and figures should be at his fingertips, and he should make your trip interesting with his flow of speech, sense of humor and his profound knowledge on the subject. Your criteria for guide selection must take into account all these factors or else you are just wasting money of a programmed robot.
Language is important and make sure he speaks your language. Even if the language is a barrier ensure that the guide is smart enough to overcome his drawback and compensates with gestures and makes you understand and appreciate all what he is trying to convey. However, the credentials of the guide are important, and try to have it before hiring one. It is advisable to get a lexicon of local language and its equivalent word translation into your own language.
Prior to buying a souvenir or lunch or hiring a cab for that matter, enquire about the price and tariffs in force. Bargaining may not be a welcome gesture especially if you are in a foreign land. As soon as you land upon your destination try to get a local map. This will give a rough idea of the thantourism destination you are visiting.