Top 10 places to go with your mom in 2019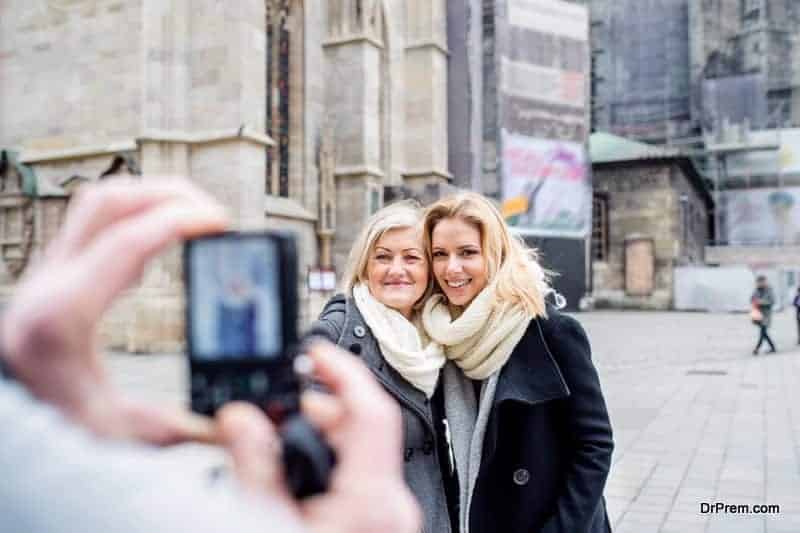 No other bonding is as strong as that with your mom. But the bonding between a mother and daughter is always so special that gets transformed to a special type of friendship. Since they understand each other's likings and tastes so well, the duo can enjoy a blissful vacation anywhere in the world. There are ample places to go with your mom in 2019, but picking the right ones can be overwhelming. 
The options to pamper the special woman in your life are endless, but the list below may help you in planning -not one – but several mother-daughter trips of a lifetime.
10 of the world's top places to go with your mom in 2019:
1. New York City, US: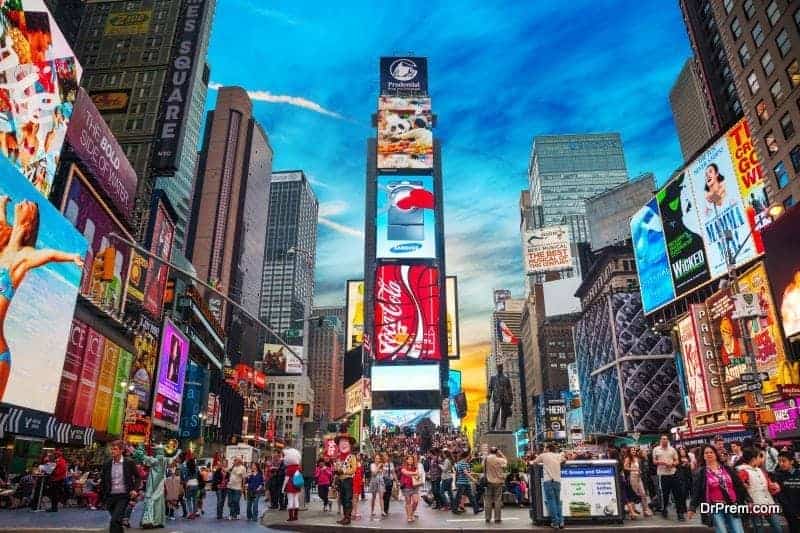 Showing her around this grand city of the world for 3-4 days would be a great vacationing idea. The city offers ample exciting activities for people of all ages and it would be one of the best places to go with your mom in 2019. Start with an early morning trip to Rockefeller Center to watch the Today Show.
Spend some time in the Central Park and head for a sweet treat in Dylan's Candy Bar. Never forget to entertain her in the Broadway Show. You can take the Sex and the City Tour and round up with visiting the American Museum of Natural History. Never miss the stroll on Brooklyn Bridge. And how can you end up without a gala shopping session at Topshop on Broadway?
2. Napa Valley, California: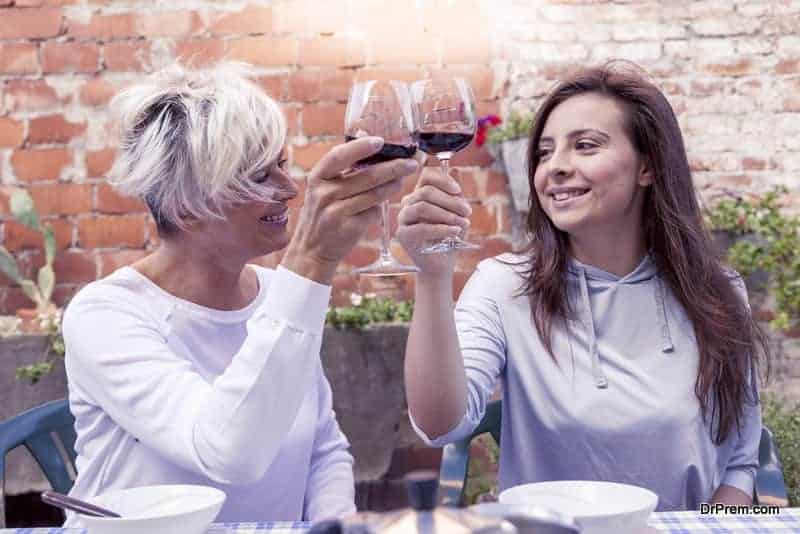 Even if you and your mom differ in lifestyle opinions, you are bound to agree with everything over a glass of wine in Napa Valley, California. You will thank yourself for choosing this place for a mother-daughter vacation, as few glasses or bottles of wine can make it so memorable!
Take the vintage wine tours and explore the latest Tank Garage Winery in Calistoga, the new tasting room built from a refurbished gas station of the 1930s and the nano-brewery from St. Clair Brown. The famed new restaurant of The Charter Oak would satisfy your gastronomic journey – but nothing can match the lunch tour on the Napa Valley Wine Train.
3. Paris, France: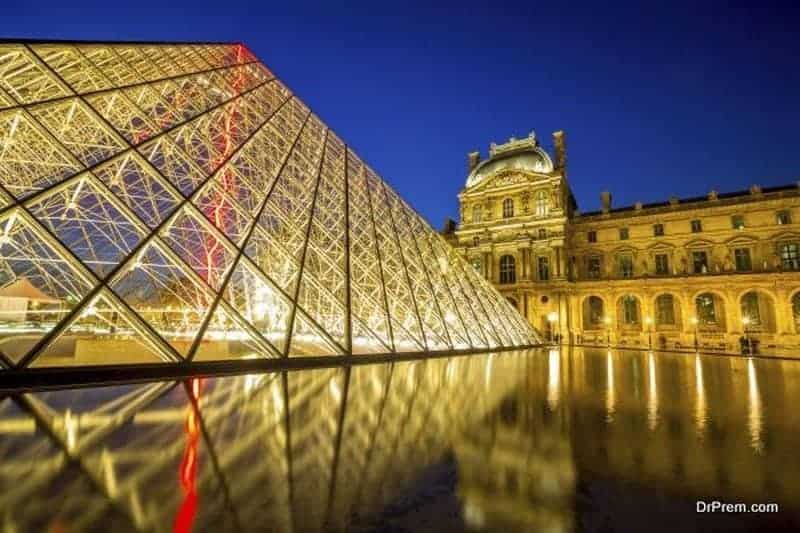 The Eiffel Tower is irresistible, but even more attractive is the shopping trips in the grand malls. Paris is no doubt one of the best places to go with your mom in 2019. It is one of the fascinating places for fine dining with delectable French cuisine working wonders on your taste buds.
What about the classic French wine? You just cannot leave the place without tasting it. Make sure to fix one or two winery trips in your mother-daughter vacation package. Paris really has everything for a mother-daughter trip, which includes sightseeing, cooking classes, wine and food tours, and lots of other exciting activities.
4. London: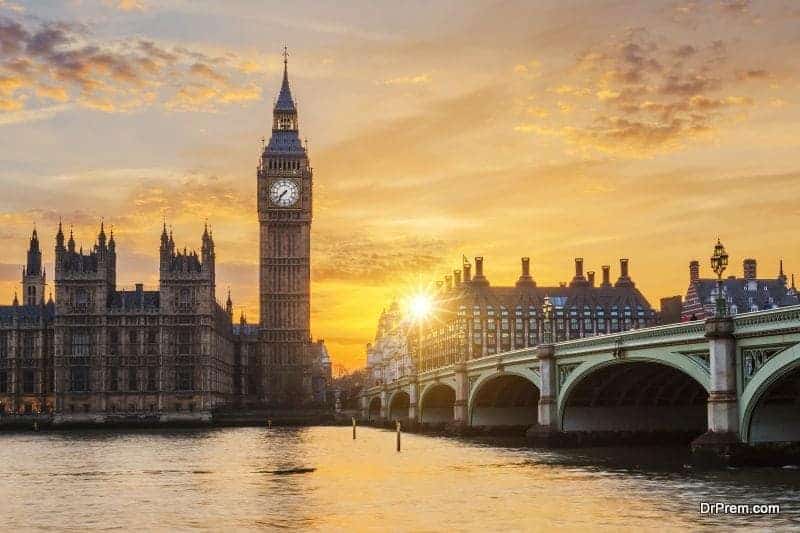 Nobody can deny that this city would be one of the best places to go with your mom in 2019 if you are willing to loosen your purse strings a bit more. The city, enriched with culture and heritage, offers you ample sight-seeing options.
Whether it is Westminster Abbey, The Buckingham Palace, the Tower Bridge, or the London Eye, London is always mesmerizing. Taste London's high-tea in quaint cafes accompanied by special cucumber sandwiches. The ever-crowded Oxford Street remains a shopper's paradise. If you can dare to be extravagant, step into the Harrods' for the ultimate shopping experience.
5. Tuscany, Italy: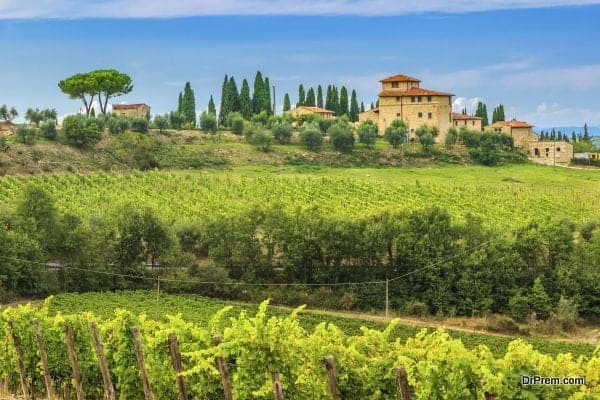 One of the top places to go with your mom in 2019, especially if both of you are inclined to cooking. It is a dreamland for amateur chefs. Apart from food, you can explore the people, art, architecture, and beautiful countryside.
Attending gourmet cooking classes, trying the exotic Italian cuisine, is no doubt a lifetime experience that you would savor for years. Bathing in mellow sunrays, watching ready-to-harvest olives and grapes in the orchards and vines, wine tasting in a local vineyard, and finally packing some exotic olive oil would conjure up a gratifying vacation – Italy offers it all.
6. Bali, Indonesia: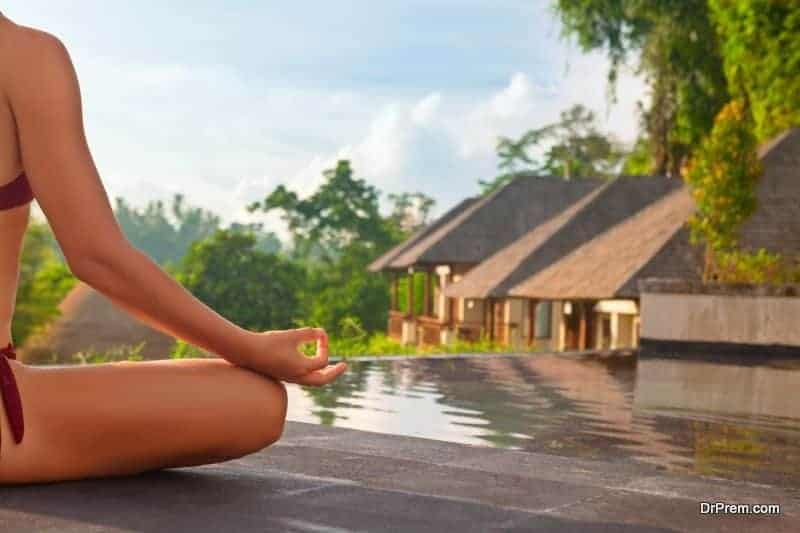 Is your mom a hardworking lady? Then, she surely deserves a pampering spa service in one of the famed Bali resorts. You would hardly find any better place for a mother-daughter resort vacation.
Take a stroll along the lovely beach in Kuta and enjoy its pulsating nightlife high on music. Relish the Jumbo prawns of the Jimbaran beach. Spend some time on Bali Hai cruise and lastly go for handicraft shopping in the Ubud Village –  a must-do activity in mother-daughter vacation.
7. Goa, India:
If you are looking for one of the mother-daughter trips of a lifetime, go to Goa.  You and your mom can share great moments on eating, roaming, and praying. Goa, mainly popular for its beaches, is a paradise for sea lovers. Lip-smacking continental dishes abound in hotels and resorts, but the heady Feni (liquor brewed from cashew) and local red wines would add the zing to this special trip.
Spend some quality time in the secluded beaches of Vagator, Palolem, and Candolim. Indulge in some local shopping as the beach sides are dotted with vendors selling colorful merchandise starting from handicrafts and junk jewelry to imported toiletries. For a spiritual quest, visit the Basilica of Bom Jesus, a World Heritage Site housing the mortal remains of St. Francis Xavier.
8. Galapagos Island: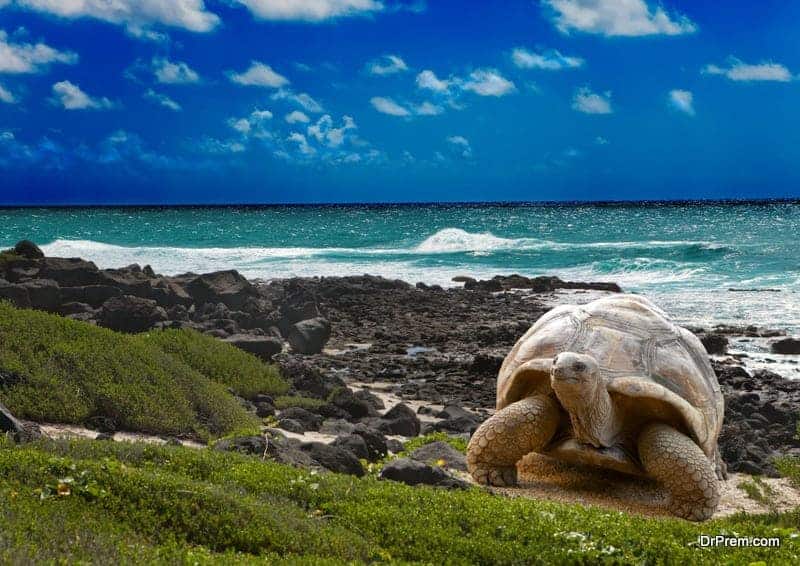 If you wish to reconnect your body and soul, then Galapagos Island would be one of the top places to go with your mom in 2019. After all, who doesn't need to rejuvenate? With your mom around, this spot cut off from modern life distractions would serve your purpose well.
Watching the amazing Galapagos tortoises, kayaking beside the sea lions, snorkeling with penguins, and viewing the volcanic formations would be amazing experiences. Opt for the right accommodation so that you can explore the local culture and go for diving to watch the wonderful underwater marine life.
9. Belize: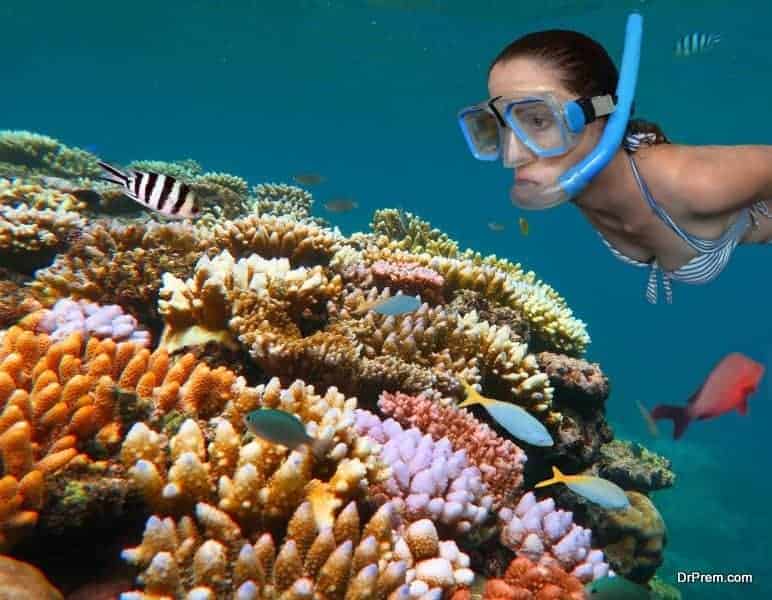 Belize is a perfect destination for beach bums. Both of you can have a great time soaking in the sun. The small nation with Caribbean Shoreline to its east and dense forests to the west, houses the highest concentration of Mayan ruins and the huge Barrier Reef, the second largest in the world. Need something more? Go for jungle exploration or try some exciting water sports.  Most importantly, it is absolutely safe for female travelers with varied options of mother-daughter resort vacations.
10. Bora Bora – French Polynesia: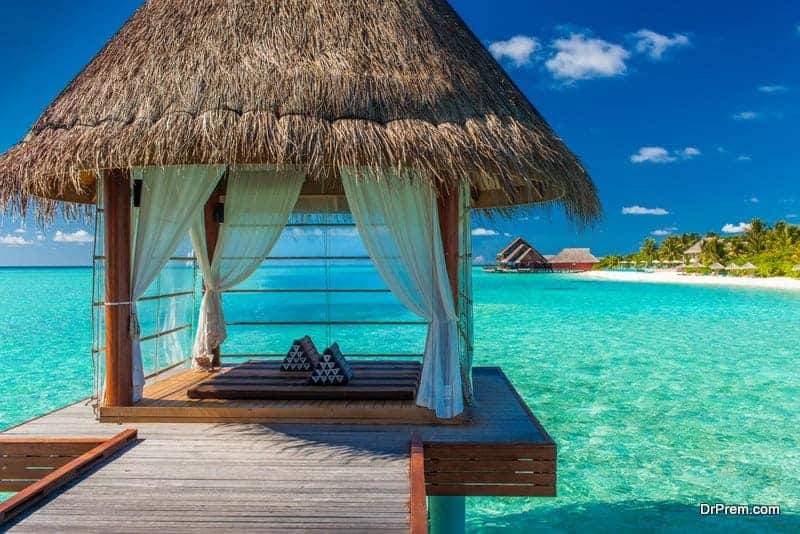 This should be in your bucket list of travel this year. This island of French Polynesia has many things over and under the water to keep you charged and excited. You can cool off in the surrounding lagoon or spend relaxing hours on the deck of the fascinating overwater bungalow. Massage sessions of the lovely spa would be more rejuvenating for both of you. Explore the underwater marine life at Bora Bora Lagoonarium and swim past the reef sharks.
Final Words
Mother-daughter vacationing is on the rise. Sensing the trend, the travel companies are brainstorming in creating attractive mother-daughter vacation packages. So make sure you do thorough research, and get yourself the best travel package this season.