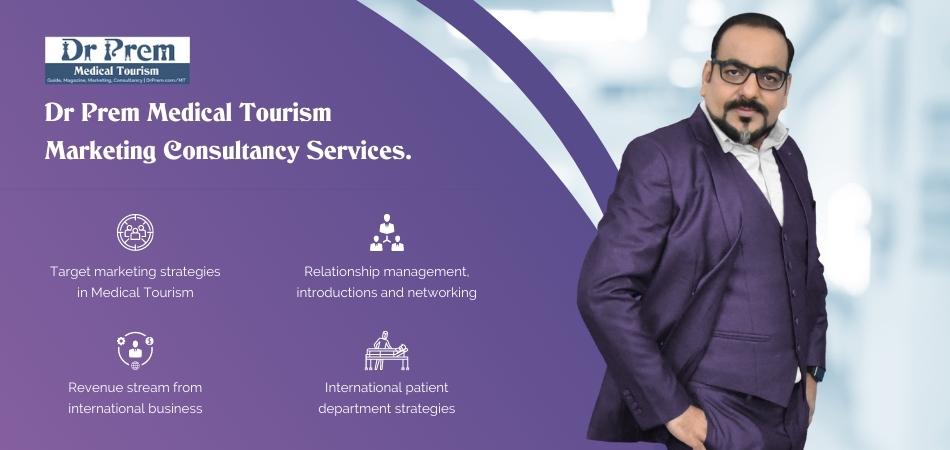 Insightful video on medical tourism growth
Medical tourism is growing appreciably. How and why? This educative video analyzes these factors. Are people comfortable travelling beyond the borders for healthcare services? With the globalization of healthcare many countries have fast come up with advanced facilities and amenities offering services at par with international standards. Hospitals and clinics are aware of the vast global patient market, and are offering quality cost-effective options. Is this the only reason or are there other factors that make medical tourism a great proposition? Many countries do not have adequate healthcare infrastructure for various simple and complex treatments. A large fraction of global population does not have adequate healthcare coverage and even if they have any many treatments are excluded from it. Simple cosmetic treatments with minimum risk are very costly in some countries but those can be availed at a very low cost just by crossing the border in a few hours or so! Who are travelling for medical treatments? It is not only the choice of the affluent and privileged class.  Healthcare needs can be so varied and complex that people are ready to cross the border to get avail of the desired service and get back to normal life soon. Some look for privacy. Travelling is no longer a problem with more air connections and relaxed visa policies helping you to reach anywhere in the world in the least possible time.
Medical Tourism Masterclass and Workshop by Dr Prem Jagyasi – Features
Dr Prem Jagyasi, a globally-acclaimed, award-winning strategic leader and speaker conducts regular workshop and masterclass on Medical Tourism online and offline in different countries. As a recognized medical tourism expert, he has delivered keynote speeches and workshops in more than 65 countries. Entrepreneurs, new entrants, and veterans gain valuable insights about the following in Dr Prem's Medical Tourism Workshop and Masterclass:
Latest Terms, Trends, Opportunities, and Challenges in Medical Tourism
Developing Strategic International Brand in Medical Tourism
Understanding Global Healthcare and Medical Tourism Destination
Strategic guidance on acquiring investment and startup funding
Developing international patient departments and support services
Learning about legal, ethical & cultural issues involved in Medical Tourism
Developing Medical Tourism Facilitation Business and the Role of Support Services
Customer Services and Delivering delightful Medical Tourism Experience
Lean Medical Tourism Marketing strategies for business sustainability
Digital Media Marketing in Medical Tourism
Top Medical Tourism Training, Courses and Masterclass by Dr Prem Jagyasi
Audio presentation on understanding medical tourism terms
A short audio presentation explaining different terms associated with medical tourism. People use different terms like medical travel and health travel instead of medical tourism. India terms it as MVT or Medical Value Travel, but all these refer to medical tourism, which means traveling from one geographical location to another preferably beyond the home country for medical treatments. Travel insurance companies also use the term medical travel but it is different from medical tourism. A traveler visiting a foreign country may fall sick and need to avail healthcare services of that country but that does not mean he or she is on medical tourism. Many a time, health tourism and medical tourism are used interchangeably. Health tourism covers a broader spectrum of services including wellness tourism services, traditional therapies and also conventional medical treatments. You will come across these terms quite often in the successive chapters. 
Audio presentation on Benefits of medical tourism for patient, healthcare, society, political, economical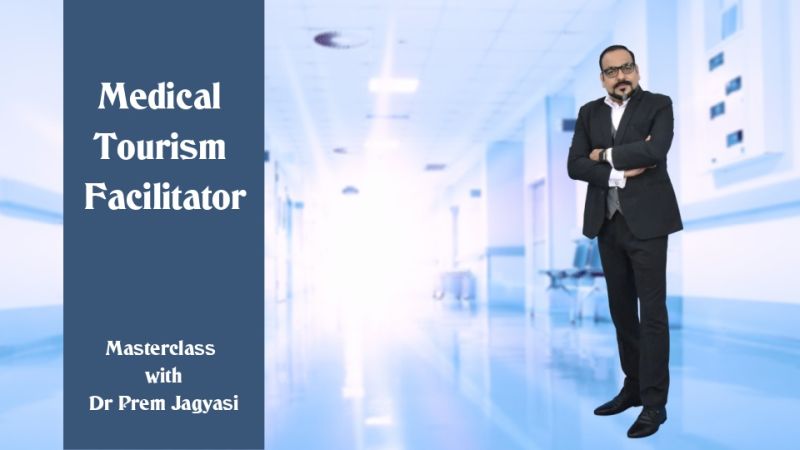 Image Source : training.drprem.com/courses
A great audio analyzing the beneficial aspects of medical tourism. Patients are direct benefits mainly because of affordability, availability and accessibility of required medical services. But is it only the patients who benefit? Not really. You will be amazed to learn how different stakeholders are also reaping incredible benefits of medical tourism including the healthcare and society. The political and economic gains from medical tourism cannot be undermined as well. Medical and tourism – two different sectors are directly involved in this process and naturally all stakeholders have their share of benefits. Today, over 100 countries are promoting medical tourism. It is not only the foreign exchange earnings; deeper introspection reveals specific political and economic gains as well. Facilities receiving foreign patients are mostly internationally accredited which also uplifts the local healthcare infrastructure. Medical tourism has facilitated knowledge and skill sharing of global specialists contributing to the capacity building in many destinations. It is amazing to see how countries are strengthening bilateral relationships through medical tourism by exchange of resources.
Exclusive video narration introducing medical tourism
This short video speech summing up important points and features of medical tourismwill help you start a new business and generate revenues fast. As a prospective medical tourist or patient, you will get an idea what is involved in medical tourism. Medical tourism has a much greater implication beyond what we come across through different information resources which could be misleading at times. Data compiled by different sources are often not accurate. There is no authentic data that truly confirms the exact market valuation worldwide.  You need to have a clarity and vision about the need for medical tourism and its future prospects. We can build a perspective studying the market dynamics like -Which patients from which countries are travelling for medical tourism? Which destinations they are choosing and why? What treatments they seek most? What are their other requirements besides healthcare services? What are the specific features that make a destination attractive to foreign patients? To what extent the market is competitive? How to develop legally and ethically compliant products to attract medical tourists or patients?  What are the challenges faced by medical tourists, facilitators and providers? Only a robust knowledge about these factors can help in building the right perspective of medical tourism and create proper business strategies which you will gather in details in successive chapters.
Informative video narration on Dealing with issues, crises and complications in medical tourism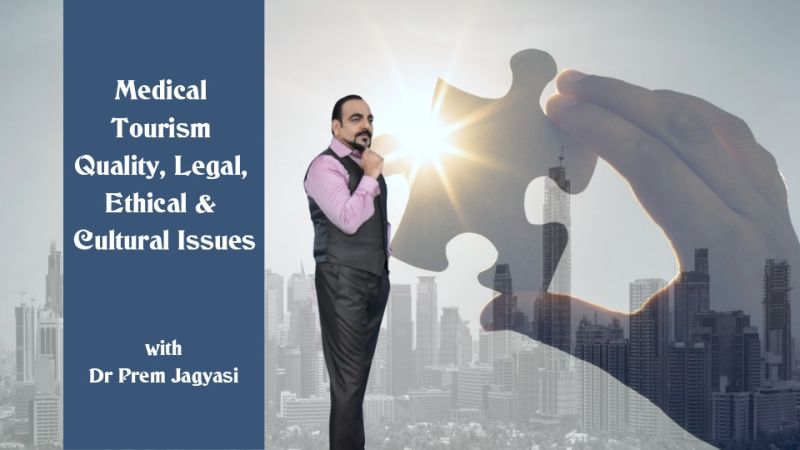 Image Source : training.drprem.com/courses
You should anticipate the unexpected in medical tourism because you never know when unpleasant surprises will derail your objectives. How to deal with sudden crises if it at all happens or even better what needs to be done to prevent it? The patient can suffer from treatment complications or need extended stay and in the worst case may pass away. Crises in medical tourism can arise in several fronts apart from healthcare. Experience and foresightedness are two important tools to mitigate the unexpected crises. This informative video tutorial teaches you ways to deal with such situations in medical tourism and prepares you beforehand to avoid any undesired outcome. The first thing that should be given top priority is how well the patient is informed of the risks and complications associated with the required medical procedure? Cosmetic and aesthetic surgeries like dentistry, botox, peeling which are non-invasive or minimally-invasive may seem to be risk-free but if done by wrong hands could be disastrous. The risk factor gets enhanced by several times in case of oncology treatments, cardiac surgeries, and other major surgeries which the patient must be made well aware before signing the agreement. It is important to pre-evaluate the patient's health condition before he/she leaves the home country to minimize health risks. Not only this, a lot many preemptive measures and action plans narrated in the tutorial will help you in dealing with challenging situations in medical tourism.
An educative video on Medical tourism matchmaking and planning patient perspective
Efficient planning for medical tourism from the patient's perspective means sending the right person to the right place to get the best outcome under certain conditions/circumstances. How can you do the right planning in medical tourism without a clear study of the needs and capacity? How to create the best-fit package? Patients, hospitals, and even medical tourism facilitators mostly do superficial planning neglecting few subtle factors that often make a big difference in patient experience. A patient most likely will have very little idea of the treatment and the destination. The onus is on facilitators and providers to give the best solutions under the given circumstances. The video tutorial explains the intricacies of planning in medical tourism from different perspectives emphasizing critical points. It is not limited to selecting good doctors and facilities. Is the patient's health condition suitable for flying or taking the road transport will be better? Does the patient's budget or financial condition permit him to take long distance flight and get treatment in high-end facilities? Most importantly, how comfortable will the patient be in a specified destination? As a medical tourism facilitator or provider, what else you should do to give a satisfying experience to the patient seeking medical treatment overseas?
Significant stages in understanding medical tourism
Image Source : training.drprem.com/courses
Medical tourism has been evolving for centuries as is modern medicine. Knowing the past of medical tourism is important to realize its potential in the modern age. Man has always been on the lookout for suitable healing opportunities even it implies crossing the border. Where did they find such opportunities and how did they make the best of it? The history of medical tourism is divided into three major phases: before the birth of Christ, after the birth of Christ and the modern 21st century. Each phase shows the trends of different specialties that have been carried through generations. Today, many of these specialties are finding places among modern medical treatments as well. How medical tourism is emerging in the 21st century? A study shows the number of medical tourists crossed 100 billion all over the world of which 1.6 million are Americans constituting 33% of global medical travelers. Therefore, it is essential to study about the regions developing fast as medical tourism destinations and factors driving the growth. Which treatments are most sought after overseas? How the quality of healthcare is taken care of? It is interesting to know about the impact of medical tourism on global healthcare dynamics and how it is poised for future growth.
Evolving medical tourism terms and trends
Medical tourism covers a broader concept beyond seeking healthcare services like surgeries and conventional treatments. It may also mean traveling to remotely located monasteries to avail of time-tested herbal treatments to cure specific ailments. Different people view medical tourism from different perspectives. Naturally, terms differ very much and interestingly prevail in different destinations. Therefore, understanding the concept of medical tourism is crucial first before shifting to other aspects. You will come across terms like dental tourism, health tourism, wellness tourism, spa tourism, alternative wellness tourism, complementary medical tourism, integrative medical tourism, cruise ship medical tourism the list is endless. Each term deals with a specific aspect of medical tourism having special features and characteristics. All these terms also signify what is trending in medical tourism and in which countries or destinations. Some countries have made a mark in dental tourism while some in cosmetic tourism. As healthcare developments continue to drive medical tourism, newer terms like stem cell tourism, transplantation tourism and fertility tourism are also emerging. Destinations with outstanding quality in a particular medical specialty are getting labelled as a cosmetic tourism destination, fertility tourism destination and so and so. 
Know about important terms frequently used in medical tourism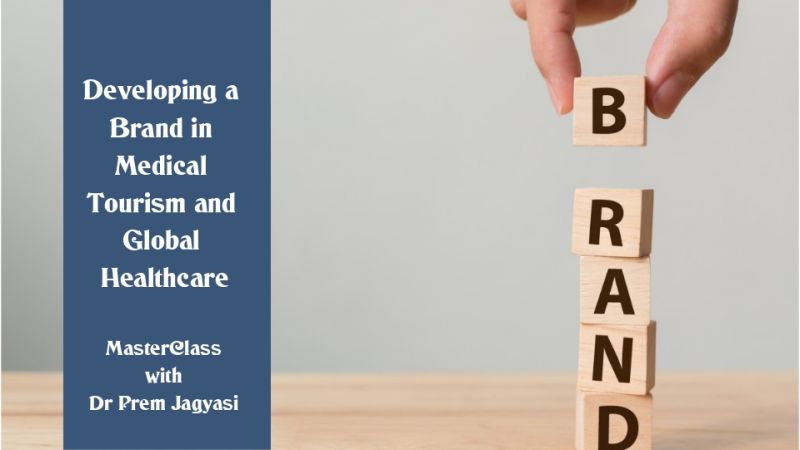 Image Source : training.drprem.com/courses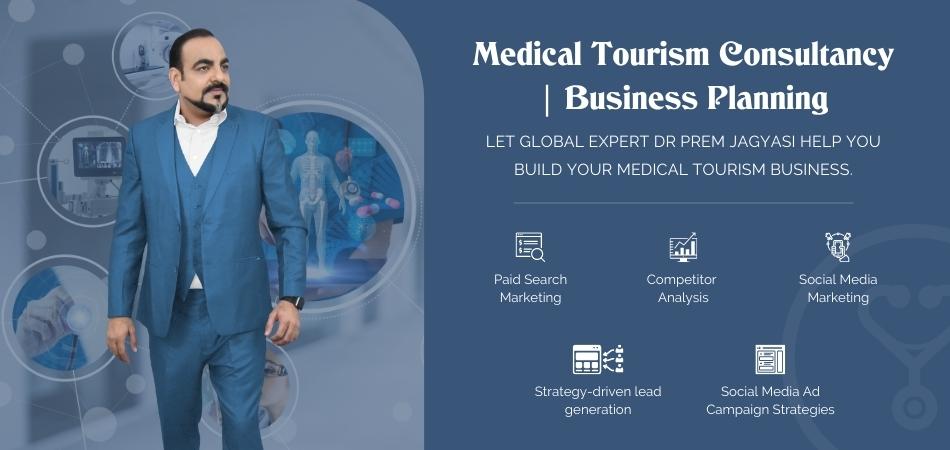 A comprehensive glossary of various terms to help you understand various essential activities associated with overseas healthcare, travel and tourism,, and other facilities. A medical tourist cannot just simply walk into a foreign hospital clinic/facility and get his/her treatment done. A lot of homework needs to be done, and in the process, a patient/traveler is likely to come across various terms which should be understood clearly. For a new start up, knowing various terms would help in understanding how the entire business model should work to help patients with the best experience and create a brand name for itself conforming to ethical standards and the laws of the land. Common terms used for hospitals, clinics, business, legal formalities, insurance and treatment procedures will help the patient understand what he/she is likely to gain from the medical tourism venture. The terms also give an insight to cross check various steps where the patient can be sure enough of everything before finalizing a medical tourism package deal or agreement. 
Getting to know medical tourism and what makes it important
After the preliminary introduction, you need to know the details of medical tourism. The term itself is self-explanatory that is travelling to some destination mostly abroad for healthcare services. The concept of healing has shifted from the faith-based approach as in ancient practices to scientific evidence-based practices. Therefore, the lookout is more for affordability and other convenience factors in healthcare services. Does medical tourism necessarily have to be beyond the border? What are the different categories or medical travelers? The general perception is that patients or travelers from affluent nations look for low-cost healthcare alternatives in reputed tourism destinations where they can enjoy a vacation as well as get their desired treatment done. Many retirees and pensioners (often referred to as baby boomers) find overseas medical treatment more convenient than at home primarily because of the affordability factor. Government funding in medical tourism for critical treatments has been quite common in some countries though the practice is dwindling fast. Medical tourism is not always elective but also compulsive where a patient has no way but to seek abroad healthcare services for a critical treatment either unavailable in the home country or is highly expensive. Patients from less developed nations like Africa, Pakistan, Indonesia, Nepal, Laos, etc. often travel to neighboring or far-off countries for medical treatments. The essence of medical tourism is deep-rooted not only an added component of vacationing. 
Various significant benefits of medical tourism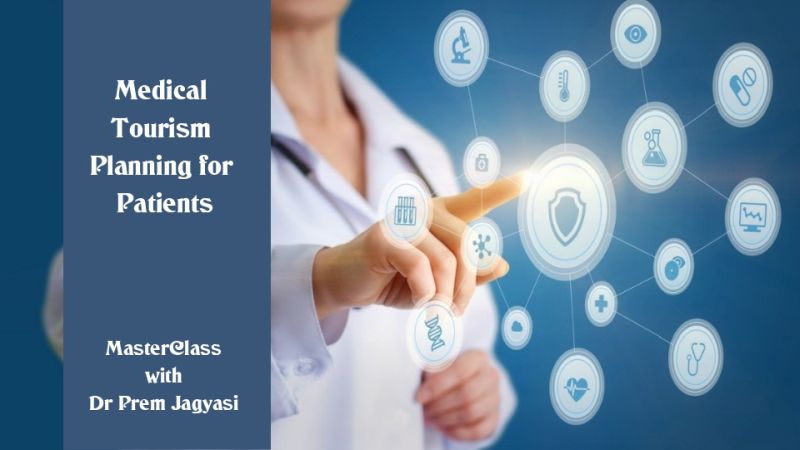 Image Source : training.drprem.com/courses
Affordability is undoubtedly the biggest benefit of medical tourism. But what does it mean to be affordable? How to evaluate it? Medical tourism offers some cost-benefits right from simple procedures to complex surgeries but one has to see the bigger picture for perfect analysis. Not only the insured population but also the uninsured ones can avail cost savings from medical tourism. Affordability does not mean the same for everybody. People may not be willing to take the risk of getting treated in an unknown land just for nominal savings. The growing competition in different medical tourism destinations has tilted the cost-factor in the patient's favor. The great thing about medical tourism is – there are other benefits too. Quality of treatment and other convenience factors really make it an attractive package worth considering. Accessibility to treatments (that are either expensive, unavailable or restricted in the home country) is another big draw for medical tourism. And what about timely medical attention instead of passing months/years in the waiting list back home? Above all, one gets a great opportunity to spend a vacation in a great destination as well. How encouraging medical tourism benefits seem to be, deeper insight is necessary to extract maximum benefits without compromising any factor.
The healthcare costs – why is it cheaper?
There are ample reasons that make healthcare costs cheaper in the developing nations compared to affluent nations. Cheaper cost does not mean substandard quality in these nations. On the contrary, quality of healthcare in popular medical tourism destinations is at par with the global standards posing the biggest attraction of medical tourists. How this is possible? Pricing of any product or service depends upon the cost and availability of resources, which are reasonably good in the developing nations. All these factors boil down to reduced healthcare costs. Government regulations and taxation policies also impact the pricing of healthcare services in a country. Malpractice laws and penalties levied are astounding in affluent nations and so is the cost of legal proceedings which is either non-existent or nominal in developing nations. Get more insightful analysis and clarity on the pricing factors in medical tourism destinations that rule out the quality concern. 
Understanding patient's needs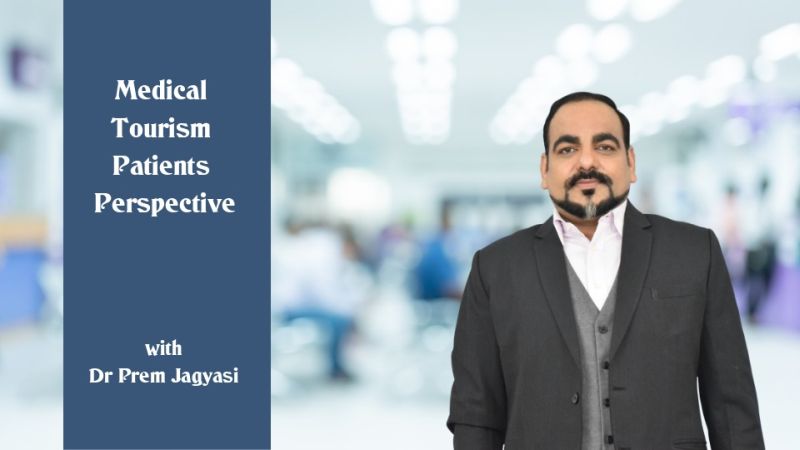 Image Source : training.drprem.com/courses
A logical analysis of various steps involved in understanding a patient and his needs is crucial both from the patient's and provider's perspectives. A valuable lesson for facilitators, providers and patients as well. Many patients and providers make a judgment without a clear assessment of the needs and land into trouble. As a prospective medical tourist, you need to ascertain specific factors before finalizing any destination, facility or facilitator. Do you at all need to seek beyond the border medical services? How well are you aware of your health condition? What are the benefits you expect from your venture? Your planning will largely depend on your needs – whether it is an elective surgery like dental or cosmetic surgeries or something more complicated like cancer treatments, orthopedic or cardiovascular surgeries. Or are you looking for a generalized health screening while spending a vacation? There would be many more such queries that need to be researched and understood. How to communicate the needs? Thanks to advanced digital tech that we have useful communication tools given these are chosen wisely. A medical tourism service provider or facilitator should have a clear realization of the patient's needs some of which may remain unsaid. Unless the needs are properly identified and evaluated, medical tourism would turn out a partially successful venture with lots of gaps.
Importance and benefits of accredited hospitals in medical tourism
One of the oft-searched terms in medical tourism is accredited hospitals or facilities. What is accreditation and its relation to healthcare quality and safety standards? While availing healthcare services, everybody wants to be in safe hands. Health is one such aspect of life that people do not want to put it at risk. Accreditation offers a seal or stamp to ascertain specific quality benchmarks in healthcare services to give patients a sense of safety and security they always look for in an unknown land. Accredited hospitals are likely to draw more international patients. What are the parameters based on which accreditation is done? Which organizations are authorized for accreditation? Is it a one-time check or a continuous process?  Is accreditation foolproof? With proper knowledge, medical tourism agencies/facilitators can make proper selections while referring patients to different hospitals and clinics. Internationally recognized authoritative bodies mainly accredit hospitals/clinics after going through stringent quality checks. Many countries also have their own accreditation standards which are also reliable. Knowing about accreditation not only helps patients and facilitators but also specialists, physicians and other paramedical staff who will be happy to work among standardized quality management policies.
Challenges faced in medical tourism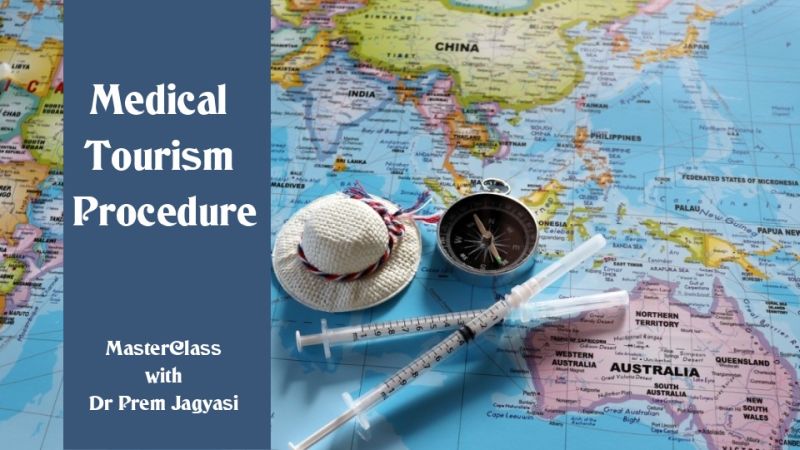 Image Source : training.drprem.com/courses
Travelling beyond the border for healthcare support and services is a challenging process by itself. Challenges are in every step right from sourcing authentic information to getting the treatment done successfully. Many things surrounding quality and costs remain masked under marketing hypes and inflated numbers. Challenges are not only limited to treatments, quality doctors, costs, and recuperation but a lot more than that.  Things that seem trivial could create hurdles in your treatment and recovery. As a patient, provider or facilitator, it is important to identify the challenging points and look for feasible paths to overcome those. You may be confident about the quality of healthcare services of the destination but haven't paid much attention to the language issue. This could pose a serious challenge creating roadblocks in every step of communication. Medical tourism is a compulsive option for many patients looking for life-saving critical treatments.  Knowing the possible challenging factors not only makes you proactive but also helps in smooth sailing. 
The complexities and simplicity that come into play in medical tourism
Perceiving medical tourism as a simple procedure like taking a vacation may not hold true always. In just a few years, it has gained so much popularity that many people feel there is not much to think about. There are several intricacies involved and one has to be aware of its positives and negatives and the associated complexities. While we are quick at picking the positives like price incentives, timely attention, expert consultation, world class support, personalized packages, etc. etc. we miss other critical points that could create lots of complexities if not t earlier. Won't it be prudent to assess the possible conflicts and risks so that you as a medical traveler do not get cheated or mistreated in any case? Conflicts and disputes are very likely when it comes to integrating medical treatment and tourism. Malpractices are rampant in many destinations. Plus, there are many other areas that need critical reviews before finalizing your venture. 
Why medical tourism is showing a faster region-based growth than expanding globally?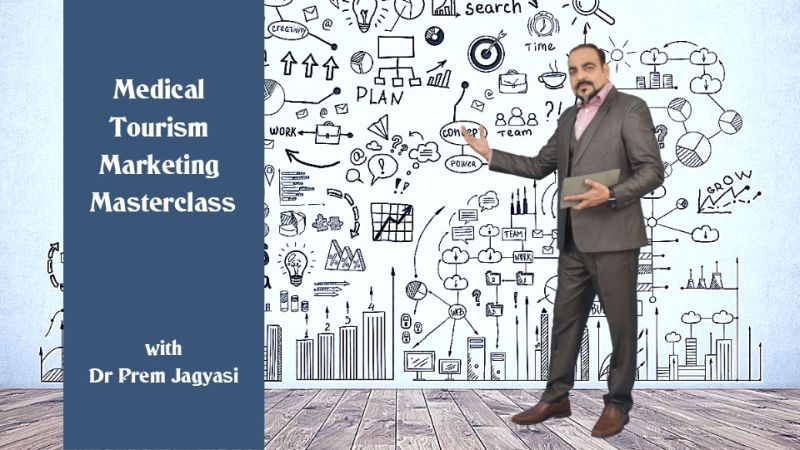 Image Source : training.drprem.com/courses
According to the American Journal of Medicine reports, 14 million US citizens in 2017 travelled to different countries for medical treatments. The same report also mentions that the US medical tourists are more likely to visit South America and the Caribbean Islands for the required treatments. Islamic travelers give preference to GCC countries. Therefore, medical tourism growth is by and large dependent on the customers' or patients' behavior. Which country will be convenient for me? This is the basic requirement for most of the medical tourists. What was expected of medical tourism to show a global growth, it has so far been regional. A medical tourist is most unlikely to fly to other part of the globe for medical treatments unless there are some other compelling reasons. It is normal for every patient/traveler to check the convenient factors like geographical proximity, cultural affinity and communication friendliness. How well the destination will understand me and my needs? This question keeps on hitting the travellers' minds. Nobody wants to get the fish-out-of-water feeling in a foreign country. It is worth learning how destinations and facilitators are aligning with these needs.
Future of medical tourism growth – Genomics, stem cells and regenerative medicine
Medical tourism growth would no longer depend solely on conventional treatments like dental treatments, cosmetic surgeries and complex life-saving treatments. Advancements in genomics, regenerative medicine and stem cell therapies are also driving the growth engine. People are aware of latest developments in the global healthcare and are seeking for more personalized approach to treatments through genomics. They are eager to try other options in dire needs. Genomics, of all recent developments, has been universally recognized though it is yet to go mainstream of healthcare. It has also become a part of corporate wellness programs, the reason is the same – the need for personalized approach to wellbeing. Very few evidence-based stem cell treatments and regenerative medicine are available till date, and very few countries have the required level of expertise in these treatments.  Which destinations are offering innovative stem cell treatments? Can they be relied upon? These destinations are creating enough attraction for medical tourists desperately seeking some innovative intervention. Prolonged government approval of these innovative treatments in some countries is driving many patients for overseas travel.
Efficient medical tourism matchmaking crucial to take your business to the next level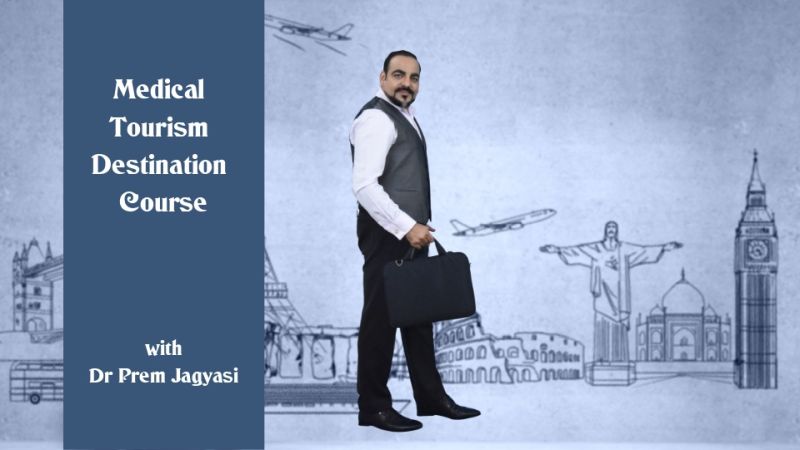 Image Source : training.drprem.com/courses
Sending the right person to the right place for treatments, creating the best-fit solutions for medical tourists taking care of all big and small issues – all sum up matchmaking in medical tourism. Why should you be efficient in matchmaking services? The answer could be just a one liner – to create unmatched patient experience and strengthen your brand image. The needs of a medical tourist cannot be assessed on conventional perceptions. Just a random selection of physician, facility and destination for a patient does not fulfill everything. One should view the patient's needs by stepping into his/her shoes and analyze those from different perspectives. Medical tourism facilitators and service providers need to build the skill of matchmaking which will benefit both the provider and the receiver. One should have a keen eye to understand the details. How matchmaking services of a facilitator work? How can you build up this skill? Can it be through experience or one should go for special training? How one can leverage modern tech tools to deliver the best matchmaking services? Competition demands higher precision and innovation in services. Medical tourism business is no different, and efficient matchmaking will be the prime determiner of the performance efficiency of the facilitator.
How PPP model benefits the medical tourism industry
If we study globally leading medical tourism destinations, we will find PPP (Private-public partnership) model has been pivotal in steering the growth. Malaysia, Thailand, Turkey, UAE, India, etc. have created unique PPP models for a robust and sustainable medical tourism market. Medical tourism, so far, has been riding on private healthcare support services but that alone cannot support a growing industry. Medical tourism that focusses mainly on healthcare services need government assistance to build credibility. It is through synchronized public-private partnerships that both sectors can utilize each other's strengths to solidify the industry. How can a PPP model can serve the objectives best? What should be the basic guidelines? What will be the role of private players in this model? Which type of PPP model will be suitable for a specific destination? What will be the role of ministries? Who can put their stake in these significant partnerships? These are crucial in medical tourism business. Given the global reach of medical tourism, it is not only the in-country PPP models that will work but also global partnerships (GPPP) that would ensure better transferability of various medical and non-medical services.