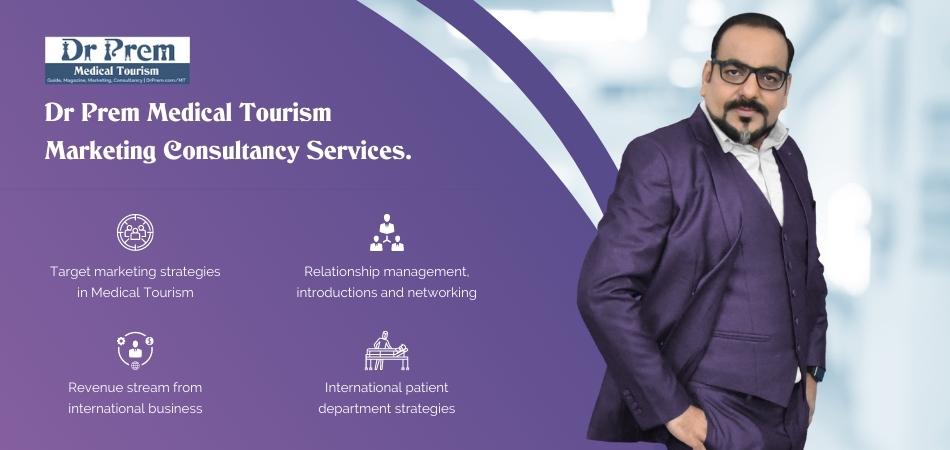 The Cayman Islands is well set to be ranked high in medical tourism as it is for the Seven Mile Beach and Stingrays. Honestly speaking, tourism growth in the Cayman Islands has well surpassed the previous numbers. Located close to Miami, the Cayman Islands, a conglomeration of three splendid islets have all ingredients to attract hordes of foreign leisure and medical travelers.
Guide to Medical Tourism in Cayman Islands – Facts, Trends, News, Services, Research, Business and Updates by Dr Prem
For Americans, there cannot be a better soothing and relaxing environment so near to home. And having access to affordable world-class medical facilities in this island paradise with no tiring waiting times, falling sick will be far from being a nightmare.
No hard beating on wallets and recuperation is equally relaxing and fast. Thanks to the great climatic conditions of the islands and postoperative services of one of the best healthcare facilities in the world. It is worth mentioning living standard in Cayman Islands is highest in the Caribbean. Therefore, quality matters in every aspect of life. Medical tourism in Cayman Island is not only for the Americans and Canadians but for the entire Caribbean region as well.
Encompassing three islands, including Grand Cayman with an area of 76 sq miles, Cayman Brac with an area of 15 sq miles and Little Cayman with an area of 11.0 sq miles, the Cayman Islands is a British Overseas Territory situated in the western Caribbean Sea. Among the three, the Grand Cayman is the most developed island with a population of more than 35,000 people. Surrounded by the sea, these islands are home to some of the most beautiful and exotic beaches in the world. The serenity, charm and peacefulness of the islands provide tourists with much-needed rest and relaxation. These islands provide a relaxing escape for beach lovers from different parts of the world, where they can enjoy the coastal life as well as water sports to the fullest. Shaped by large coral heads lying on top of the underwater peaks of the extended Cuban Sierra Maestra range, the Cayman Islands are generally flat, with the exception of The Bluff, which rises 43m above sea level and is located on the Cayman Brac. 
Location 
Located in the Caribbean Sea, with Cuba on the south and Jamaica on the northwest, the Cayman Islands are an extension of the peaks of an enormous underwater ridge called the Cayman Ridge. Essentially a part of the geographic Western Caribbean Zone and the Greater Antilles, the Cayman Islands have emerged as a chief world offshore financial centre, as these islands are situated  in the middle of the trade route which connects Europe and Americas to Africa, Asia and Australia. Sited about 430 miles (700 km) south of Miami, 227 miles (366 km) south of Cuba and 310 miles (500 km) northwest of Jamaica, the Cayman Islands are characterized a low-lying limestone, enclosed by coral reefs, terrain. 
People
 According to the latest survey, the total population of Cayman Islands is around 60,000, which includes a mix of more than 100 nationalities. Out of the total population, 40% people are of mixed race or ethnic group, 20% black, 20% white and rest 20% are emigrants of various ethnic groups. Be they Anglicans or Presbyterians, most of the people in this island are Christians or follow Christianity. Majority of population of the Cayman Islands is of Cayman descent, which lives on the island of Grand Cayman. 
Events
Cayman Islands host a number of events throughout the year, which not only entertain the residents but also attract tourists from different parts of the world. Annual fishing tournament is the main event among locals as well as tourists, which invariably attracts a lot of fishing enthusiasts. Taste of Cayman Food & Wine Festival is another major event, which is organized annually in the Cayman Islands. This festival is popular among both local residents as well as tourists, who participate in various social events and become an integral part of the local community.  During these celebrations, locals put on colorful costumes and dance to soulful music. 
Weather
Cayman Islands feature a typical tropical marine weather, wherein summers are warm, wet and rainy and winters are relatively dry and cool. Summers in Cayman Islands last from the month of May to October, while winters stretch from November to April. Temperature in Cayman Islands is very high during daytime when compared to nights. The coastal country is known for tropical cyclones between June and November during the Atlantic hurricane season. The month of December is the perfect time to visit the Cayman Islands.
Healthcare infrastructure of Cayman Islands: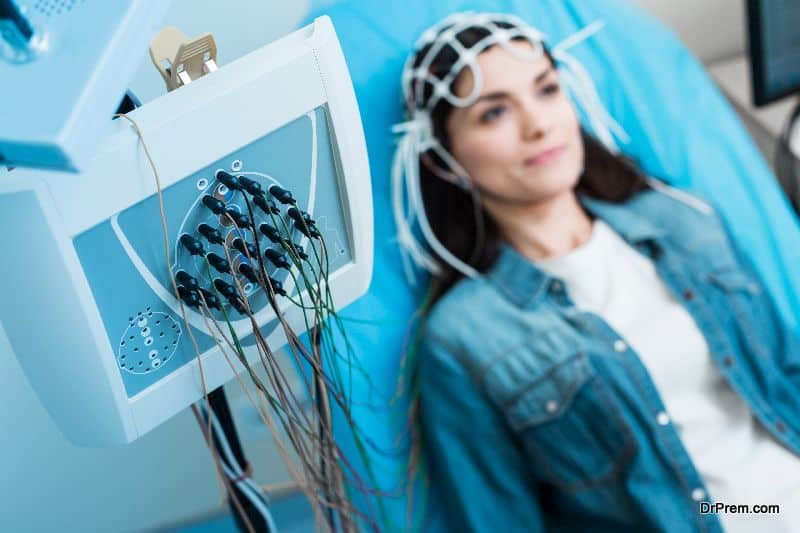 According to a law that came into effect in 1997, health insurance or cover is compulsory for all citizens living in the Cayman Islands. The law requires all residents to purchase health insurance that other than providing life insurance also covers basic medical care. Employers and residents share the premium of the health insurance in equal proportions. There is a great disparity in healthcare services provided by private and public hospitals and healthcare clinics. 
A plethora of ultra-advanced medical services is available in specialist clinics and large state-of-the-art facilities in these islands. Quality services are available in four major hospitals spread out in the islands namely The Cayman Islands Hospital, Faith Hospital, Chrissie Tomlinson Memorial Hospital and Health City Cayman Islands. Of these, the former two are government hospitals run by the Health Services Authority (HSA).
Apart from these hospitals, several polyclinics and private physicians provide healthcare services to domestic as well as foreign patients visiting the Cayman Islands. The Cayman Island is planning to bring the medical institutes or facilities under the accreditation policy to ensure safe and quality healthcare, while making them more accountable. 
Health City Cayman Islands (HCCI) – the game-changer of medical tourism in the Cayman Islands: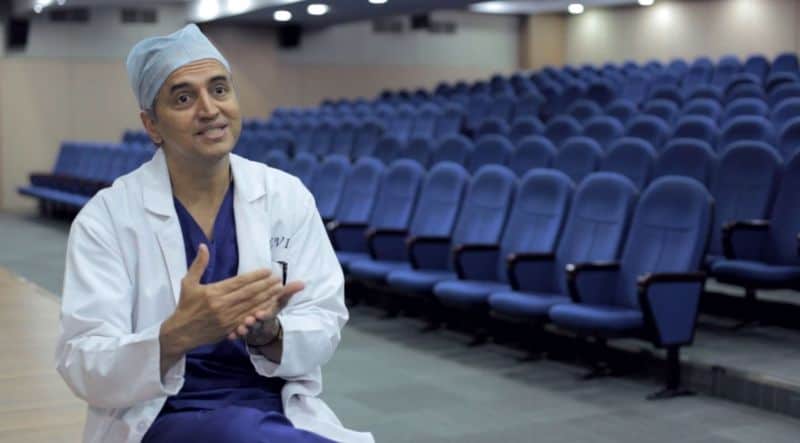 Image Source : multivu.com
Health City Cayman Islands, the brainchild of Dr. Devi Shetty, the world-famous cardiologist is poised to bring a dramatic change in medical tourism by transforming the healthcare delivery model. This would help medical tourists to access top-quality medical services within incredibly affordable rates.
The Cayman Islands have the potential to be the 'capital of medical tourism' in the western hemisphere in the next seven years under Health City Cayman Islands running in full capacity. The hospital has been providing a great opportunity for low-cost medical services for critical ailments to travelers from the USA, Canada, the Caribbean Islands and Latin American countries. Given that 40% of hospital's patients are from abroad, it aims to scale up by 90%.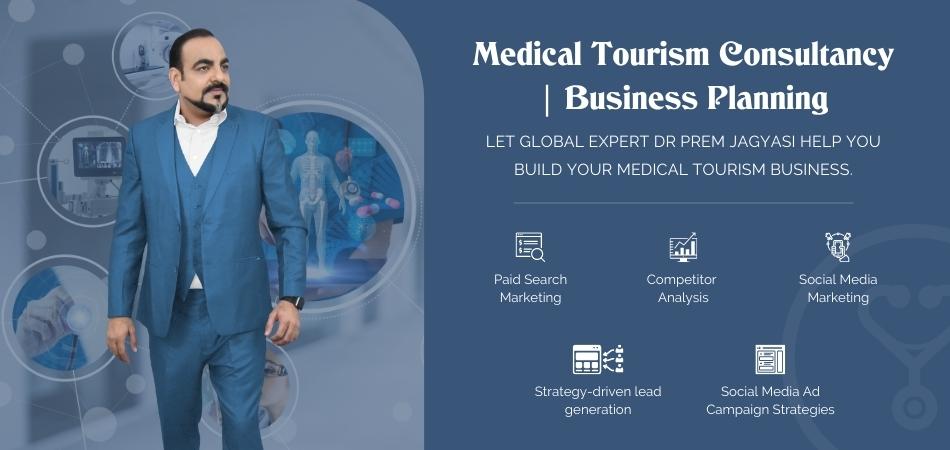 As of now, the hospital, the only JCI accredited medical facility in this island, is running the 140-bed tertiary care unit in East End district of Grand Cayman offering excellent services in cardiology, cardiac surgery and orthopedics.  The facility in the coming 15 years plans to expand the bed capacity to 2000. It would also include a medical university, nursing school, bio-tech Research Park and an assisted-living community.
Plans to set up a million-dollar cancer center the construction which is likely to commence next year will make a big difference in treatment facilities not only for the Caribbean but also for other patients from countries located nearby.
Bridging market demand: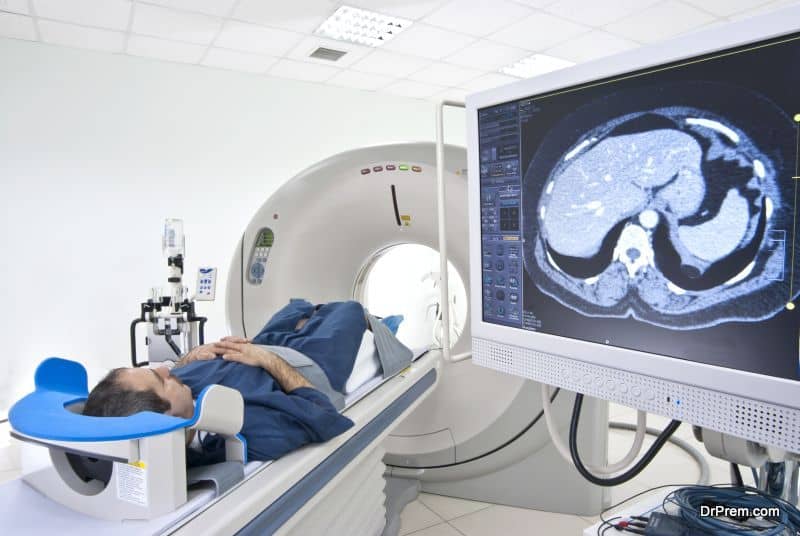 Cardiac surgery, orthopedics treatments and oncology services are few of the highly-demanded costliest treatments in the US and Canada.  These treatments carry on for months. Therefore, not only the costs but the psychological trauma for being separated from the family for months and loss for being absent from work is not negligible. The Cayman Islands offer a much feasible solution to these problems.
Unprecedented waiting time is another major factor influencing a patient to look for overseas assistance.  For a patient suffering from debilitating orthopedic pain, a waiting period extending for months can worsen the situation. This and many similar examples explain the reasons why Canadians are flocking to this sun-soaked paradise for treatment. Of more than 1000 international patients attended by Health City Cayman Islands, 10% were Canadians.
Rising cost of healthcare coverage: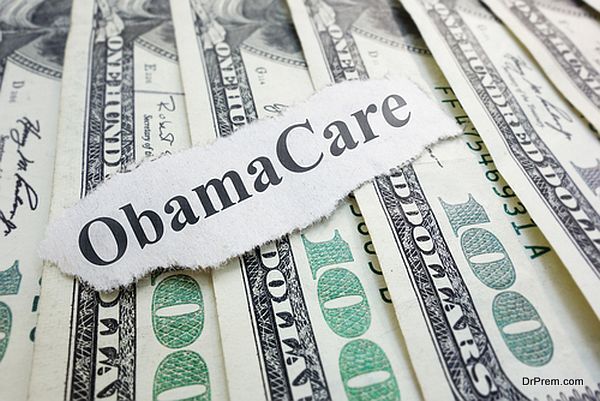 According to analysts, deductibles in Obamacare for the Americans are likely to shoot up to $5000 for an individual and $10000 for families. This along with the consistent rise in treatment costs are likely to influence millions of Americans to shop for low-cost healthcare services at some nearby overseas destinations.
The Cayman Islands within one-hour flight distance can exactly cater to their medical requirements. It is not a big deal for medical tourists to find the right alternative beyond the border backed by accreditation and transparency in cost and quality for the services offered.
HCCI – the disruptor pushing the overly expensive US healthcare to innovate: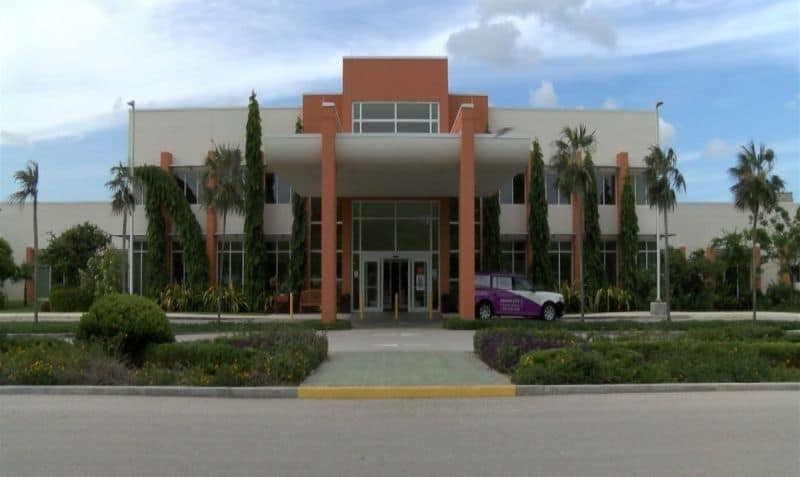 Image Source : i1.wp.com/cayman27.ky
Health City Cayman Islands envisages of achieving the economies of scale through the 2000-5000 bedded conglomeration of superspecialty clinics to contain the treatment costs. Stepping up the ability to handle huge volumes of specialized treatments can successfully cut down the operation cost.
Innovation in healthcare delivery is the key to achieve this making quality healthcare affordable for all.  This frugal model has been effective in India and is working well in Health City Cayman Islands ever since it opens its doors five years ago.
Innovations like telemedicine, outsourcing human resources and back-office operations and engineering the hospital in a sustainable model, the hospital is offering surgeries at 20-45% less than the US cost.  Despite the low cost, Health City reported the best clinical outcomes with zero mortality rates which can be attributed to value-based care.
Recuperation amidst relaxation: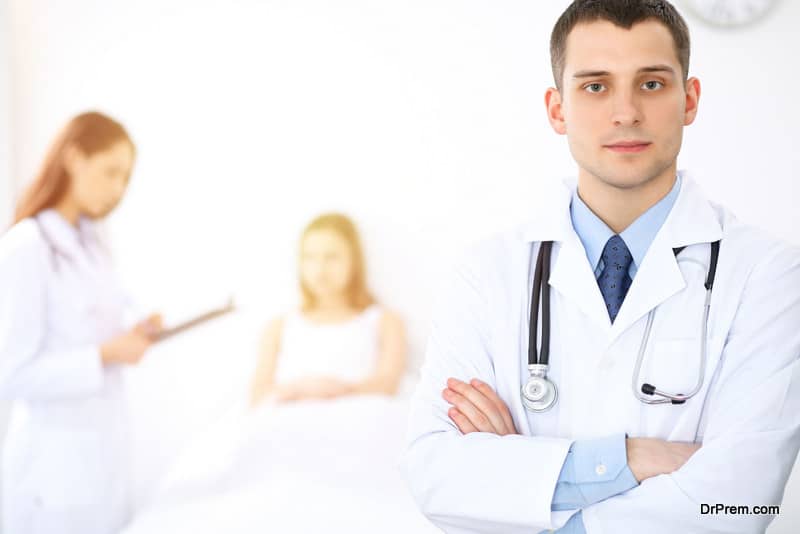 Recuperation and rehabilitation amidst relaxation are given prime importance before the patient heads towards his home country. Discharge from the hospital does not mean the end of treatment.
In Health City, this recuperation and rehabilitation process takes place in a residential setting in Parrot Ridge. Enough time is allowed for wound healing and getting the patient back to the normal track. Hospital stay gets lessened. Post-op treatment is mostly an out of the pocket expense even in the home country which can fetch better services in the Cayman Islands as well.
There are other ways of recovery as well in this beach paradise. The Cayman Islands are famous for being the "Culinary Capital of the Caribbean" where foodies can indulge in the 4-day star-studded Cayman Cook event held every January.
Unless medically prohibited, medical travelers do opt for a heavenly relaxation and recovery period in some of the luxurious exotic accommodations at the backdrop of the Seven Miles Beach.
Potential of wellness tourism on the heels of medical tourism: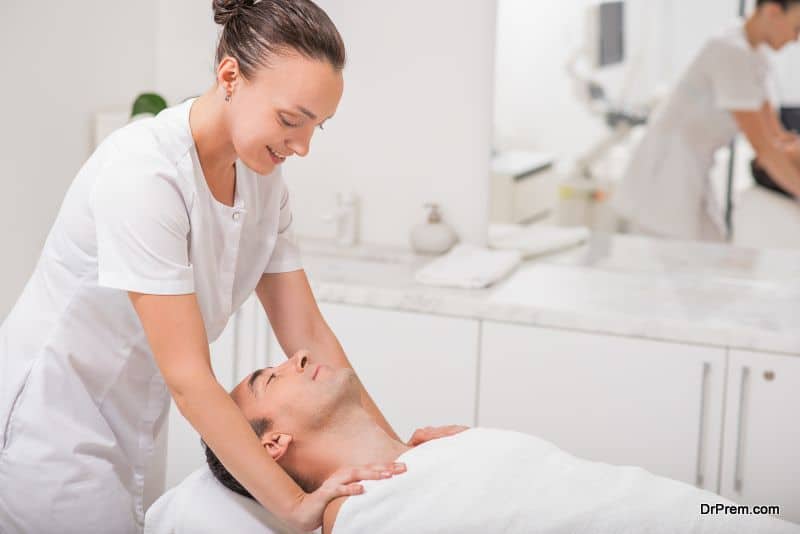 Medical tourism coalesces with wellness tourism, which is growing tremendously. It is common for medical tourists to look for post treatment relaxing vacations as a part of their recovery. This is important too provided this relaxation fits the medical condition of patients.
Instead of being spending a few weeks of convalescence on the on-site accommodation, patients can freely opt for wellness tourism by putting up in breathtakingly beautiful resorts located within a few-minute drive from the Health City.
These resorts not only cater to post-treatment medical patients but also healthy travelers seeking some wellness activities to enhance their overall wellbeing. Various spa and wellness centers dotting the Seven Miles Beach in Grand Cayman offer the right constituents for a thriving post-treatment wellness vacation.
Government support in tourism giving way to medical tourism: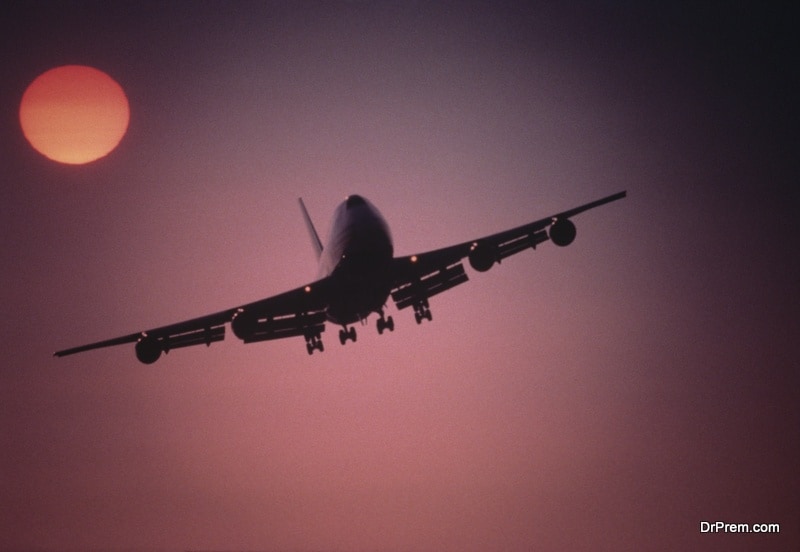 The government support in boosting tourism is fetching rich benefits for medical tourism as well.  Getting to the Cayman Islands has become easier. Top of the line accommodations are offering a cozy stay greatly fulfilling the basic needs of travelers of any category.
Leading hospitality players Hilton and Mandarin Oriental have impressive development projects in pipeline. Improved air connectivity with Cayman Airway operating a new route from Denver to Grand Cayman and newer ones of Southwest Airlines' Baltimore/Washington-Cayman route is likely to increase traveler inflow by several times.
Prospective medical travelers from Canada have enough to cheer. Instead of wasting precious time in taking a connecting flight from Miami, they can avail direct flights from Toronto. Air Canada and West Jet are operating year-round flights to George Town of Grand Cayman that takes only 4 hours. The recently opened Cayman's brand new international airport wears an impressive look to welcome leisure and medical travelers.
AsterCayman Medcity, the upcoming medical tourism project to bring in $4 billion business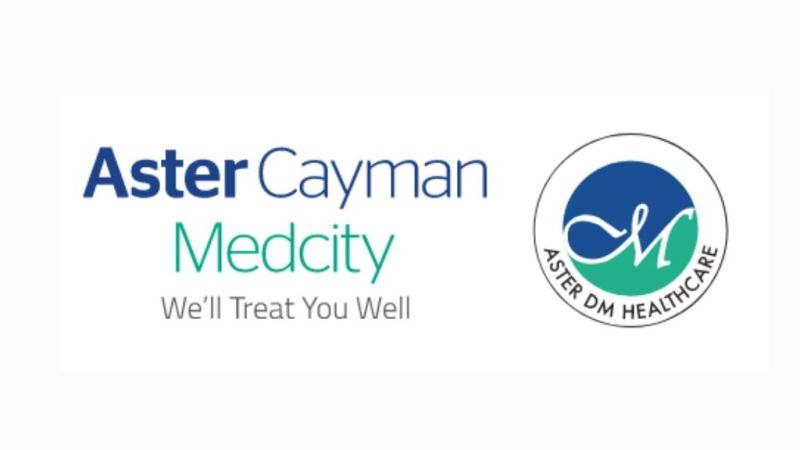 The proposed medical tourism project, a joint collaboration between Aster DM Healthcare and the government of Cayman Islands will further boost the nation's medical tourism market. The proposal came in an opportune moment when the nation is facing a severe economic downturn due to the unprecedented global health crisis.
The scheduled medical excellence hub will be another notable healthcare destination in the western hemisphere for health tourists of North America, the Caribbean Islands,Canada and South America.
After HCCI, it would be the Aster Cayman Medcity that will be another preferred hub for varied medical treatments. The project is estimated to cost $ 350 million for the investors and generate nearly 2000 employment opportunities. On completion, the project will serve both the locals and medical tourists in various healthcare needs. Apart from providing tertiary and quaternary care to the domestic market, the project will also run a $350K 5-year scholarship program, medical school and assisted and independent living facilities.
3 Phases of the project
Phase 1
Scheduled to be completed by 3 years or so will include a 150-bed multispecialty hospital providing primary, secondary, tertiary and quaternary care, which is not yet available. It will also set up a clinic supported by telemedicine and an infusion center.
Phase 2
This will include 100 units each of assisted and independent living facilities, and is scheduled to start 3 years after the hospital is in operation.
Phase 3
The final phase will see the set up of a medical university which is to be integrated with the hospital with further expansion of hospital beds to 500 and the assisted and independent living units. This will start after the hospital completes 7 years of operation.
The project will not only strengthen the island nation's healthcare infrastructure but also fill in the gaps related to elderly care. With the government agreeing to full-fledged support to the facilitate the earliest completion of the project by giving tax holidays and reducing competitive hurdles, Cayman Islands medical tourism market looks forward to brighter prospects.