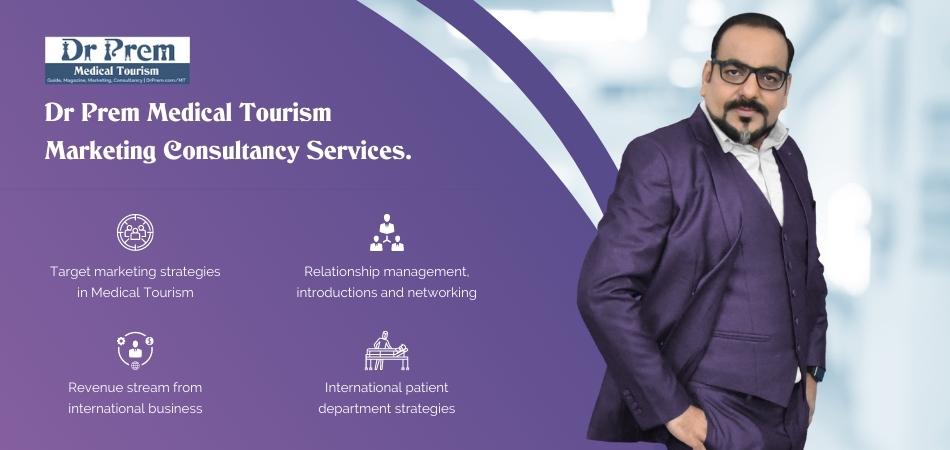 Italy is not considered as prime medical tourism destination as not a large number of individuals travel to the country to avail healthcare services. However, it should be known that Italy possesses second best healthcare system in the world according to World Health Organization (WHO). This coupled with the key tourism destination across the world should inevitably lead into medical tourism.
Over the last few years, medical tourism in Italy has been quite average. Mostly, it is limited to doctors from around the world who visit the country to know and learn more about their healthcare facilities. Apart from this, the country attracts medical tourists only from neighboring countries. This is despite the fact that Italy has one of the best health care systems in the world.
Italy has its own National Health Service, which is called as the SSN or the Servizio Sanitario Nazionale. This service organizes a number of events in private hospitals and public undertakings, which include research experimentation, special events for doctors and scientists from all over the world, which encourages medical tourism in the country.
Costlier healthcare 
The reason behind declining popularity of Italy as a medical tourism destination is that healthcare facilities are costlier than most of other countries in the world. Although, the services are quite affordable for nationals, these can be quite expensive for foreign tourists, who could rather get the same kind of services in other European countries. The medical tourism has received a little boost due to its popularity as a vacationing destination. Medical tourism here is mostly popular for procedures such as cosmetic surgery, dentistry, hair transplant and alternative cancer therapies.
These two factors are the reason why Italy has been promoting their medical services to the millions of tourists that enter the country to get a glimpse of the historical sites. Even though it is more expensive that any other medical tourism destinations around the world, the quality of health services provided in Italy is unparalleled. It is most popularly known for cosmetic surgery and dentistry, hair transplant treatment and cancer therapy.
General

Language

Italian

Time Zone

CET(UTC+1) summer CEST(UTC+2)

Dialing Code

+39

Electricity

230V, 50Hz

Medical Tourism Status

Rome, Venice, Florence, Milan, Napoli 

Currency

Euro

Clothing

Light or medium weight clothing is recommended in summer.

In winter take a raincoat and an overcoat or heavy jacket.

Health Related

Mortality Rate

10.83 deaths/ 1000 population

Life Expectancy

79.8M /84.7F

Patient: Physician Ratio

240:1

Hospitals JCI accredited

21

Recommended    Vaccinations

Influenza, Diphtheria-tetanus, Measles, Varicella

Other Infections

Anthrax, HIV, Scorpion stings, Black widow spider bites
Tourism Related 

Population

59,685,227

Reliability of Police Services

54/140

Global Competitiveness

4.81/7

Physician Density

21/140

Tourism Competitiveness

4.9/7

Hospital Beds

48/140

GDP/Capita

$30,136

Quality of Air Transport Infrastructure

67/140

Health and Hygiene

6.0/7

International  Air  Transport  Network

81/140

Safety and Security

5.3/7

Quality of Roads

57/140

Air Transport Infrastructure

4.6/7

Hotel Rooms

11/140

Tourism Infrastructure

7.0/7

Tourism Openness

93/140

Cultural Infrastructure

6.1/7

Attitude  of  Population  Towards Foreign Visitors

79/140

Visa Requirements

40/140
Italy is a surprising and delightful destination that attracts travelers not only from Europe but also from various parts of the world. Whether you are a traveler, an epicurean, an explorer, a medical tourist or a lover, Italy is one of those beautiful and medically developed countries that one must visit at least once in a lifetime. The beauty of Italy is never overrated and that is what makes it praise worthy. This is one of the few places where art and life intermingle with technology in such effortless manner that you would be bound to appreciate. With a feast of endless courses, along with alluring arts, architecture, landscapes and developments, Italy leaves indelible experience in the heart of visitors. 
Location
Located in Southern part of Europe, Italy's geographical structure appears to be shaped like a high-heeled booth kicking a triangle. Sharing its boundaries with France, the country draws its cultural influences from Austria as well as Switzerland, along with a blend of Slovenia's cultures and France's art. Extending to the central Mediterranean Sea, this country has its own unique culture that blends with the best from all over the world.
People
Italy is known for its gregarious and friendly people who have a smile that can light up one's day. Passionate about their food and language, people from Italy have a rhythmic tone of speaking, which makes conversations quite flowery and long-winded. Apart from that, Christianity is one of the prime religions in the country and most people here have a strong reverence for Vatican City, which shares its borders with Italy.
Events
Italy's calendar year is full of a number of events, including Catholic Church festivities that see a wide number of tourists enjoying a vacation in Italy before they visit the main church in Vatican City. The country is also known for being a host to a number of small village festivals, especially food festivals, involving travelers from all over the world. Changing seasons and harvests are also one of the main reasons behind celebrations.
Weather
The climate of Italy varies from north to south. Therefore, the northern areas witness Alpine climate, which is known for its cold winds as well as average rainfall. The plains in Padana region have a sub tropical climate with hot summers and harsh winters. The diverse range of climates in different regions makes it possible for travelers to visit a region with climate of their choice. 
Health Care System
In 2000, the healthcare system of Italy was ranked second, just below France. The country provides nationalized health care services to its nationals who receive equal access to patient care and medications. The healthcare system is mostly limited to public sector and National Health Service has its own plan of working. Emergency medicines services are offered free to patients, even in the case of undocumented patients. The specialist diagnostic tests are offered free to the poor and family doctors only charge Co-pay of $40 for visit and medicines.
Note: Content of this site is protected by smart website software. Do not copy content. This is copyright material of DrPrem.com. drpc2511.