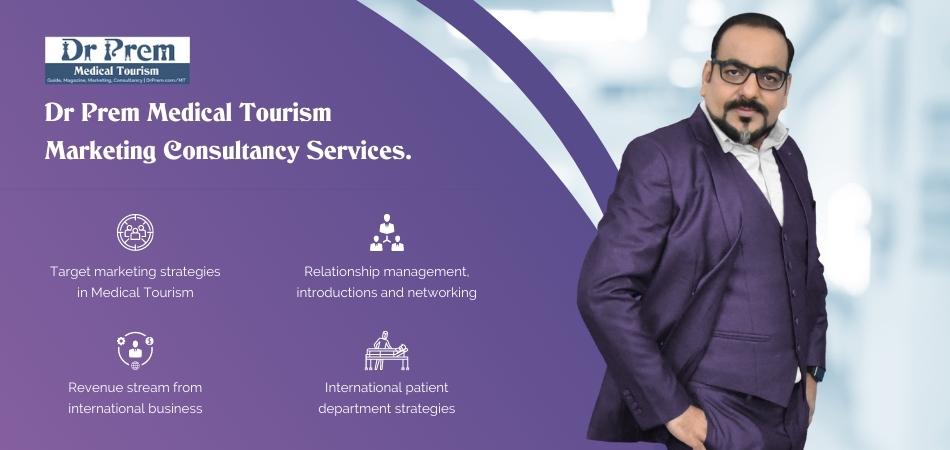 Jordan hosted another significant medical tourism conference, the IHTF'19 from 26th -28th October. It was a meticulously planned event organized by the PHA in coordination with GHTC and the Arab Health Foundation under the auspices of His Majesty King Abdullah II Ibn Al Hussein. Among all dignified personalities in the forum, Dr. Fawzi Hammouri, the Chairman of PHA and Honorary President of GHTC, holds a special position as the lead organizer. He has been instrumental in making this meet a great success.
Post meet, Dr. Prem Jagyasi had a long discussion with Dr. Fawzi regarding the current medical tourism trends and its future. It is always great to interact with him whose visionary leadership has made a mark in Jordan's medical tourism growth.
Here are the excerpts: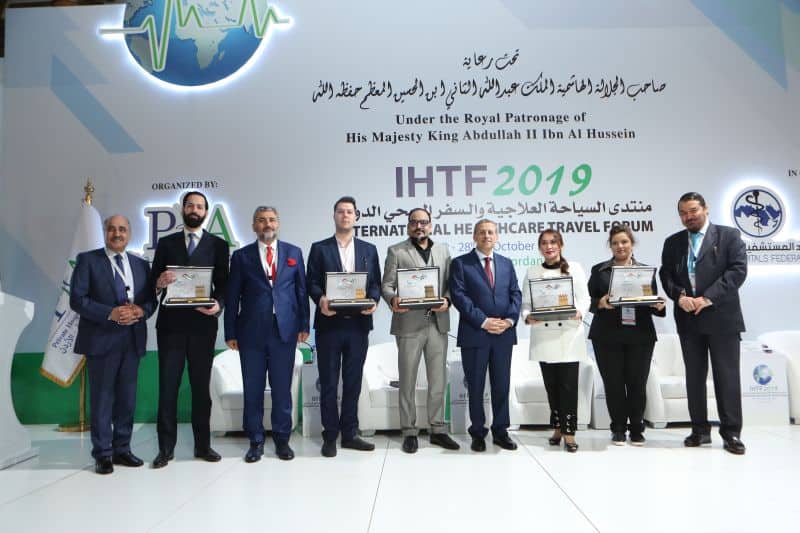 Dr. Prem: Congratulations Dr. Fawzi for the great success of IHTF. I always feel honored to present my keynote speech in this prestigious gathering.
Dr. Fawzi: Thank you very much. Your inspiring speech always leaves something for everyone to follow. It is my privilege to have all top leaders of medical tourism in this conference for better coordination to make Jordan's healthcare and wellness accessible to all.
Dr. Prem: More than 700 participants from 48 countries. More emerging destinations joining here.  A good number of exhibitors. Doesn't it feel great?
Dr. Fawzi: Oh yes! It was a great experience to see such enthusiastic participation. I feel this participation is very important to make a conference of this magnitude a great success. This helps in better coordination among different countries. Everybody has something to take home, a win-win situation for all. We too get to learn so many things. This was the objective which I am confident has been fulfilled in all respects.
Dr. Prem: It was also interesting to see the Prime Minister's participation in the IHTF.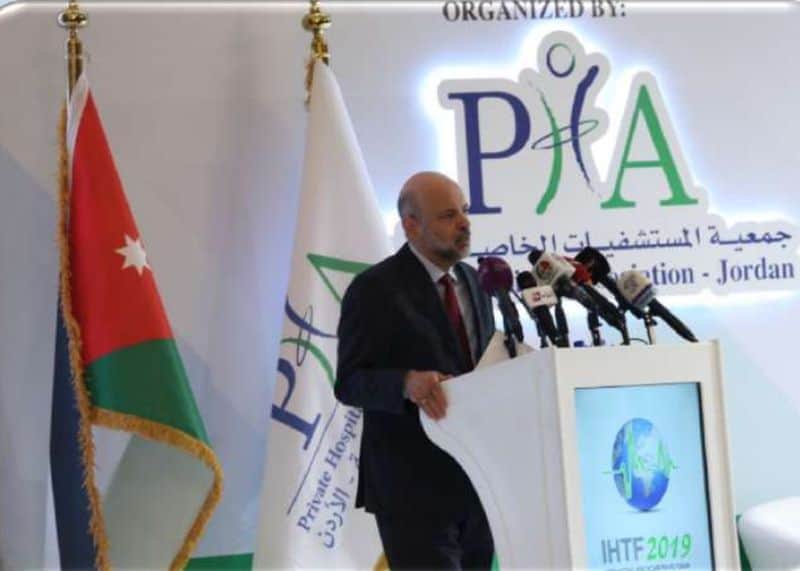 Yes. He has been taking a lot of interest in Jordan's healthcare tourism for quite some time. I would also like to thank His Majesty King Abdullah II Ibn Al Hussein for his continuous support. Our government has always been a strong support to the country's medical tourism growth.
Dr. Prem:  In this meet, there was a summit on the expansion of healthcare travel. What are your plans?
Dr. Fawzi: Yes. We are trying to add value to medical tourism expanding the concept of healthcare travel. It is a part of the country's Economic Growth Plan 2018-2022.  We are reviewing mechanisms and looking for investments to expand eight healthcare segments adopted in the Amman Declaration. We are getting support from different ministries. This is very encouraging.
Dr. Prem: How you view Jordan's medical tourism growth? Is it on the expected lines?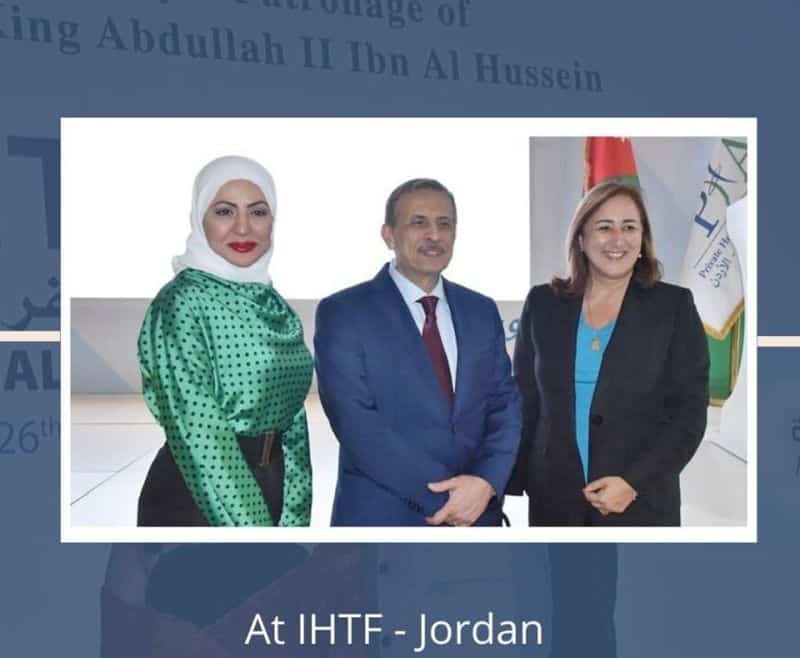 Dr. Fawzi: I feel Jordan is doing very well in medical tourism especially in the MENA region. We receive more than 200,000 medical travelers every year. Each traveler is accompanied by two or three family members and friends on an average. Imagine the total inflow of tourists associated with medical travel. For a small country like us, it is a great number.
Plus, we have several competitive edges. We have centers of excellence offering ground-breaking treatments. The King Hussein Medical Center is doing exemplary work in contemporary medical advancements like stem cell treatments. In cancer treatment, The King Hussein Cancer Center is recognized as one of the best in the world.
You get the best quality services both in public and private hospitals. We have strong regulation standards.  Treatment costs are very low. If you consider the safety factor and tourism opportunities, I am hopeful that Jordan will progress more. Foreign patients are coming here for treating heart diseases, cancer, ENT infections and orthopedic surgeries. They are also coming here for skin disease treatments in the Dead Sea. Existing opportunities are enough and we intend to create more.
Dr. Prem:  How do you view the future of global healthcare and how it will impact medical tourism?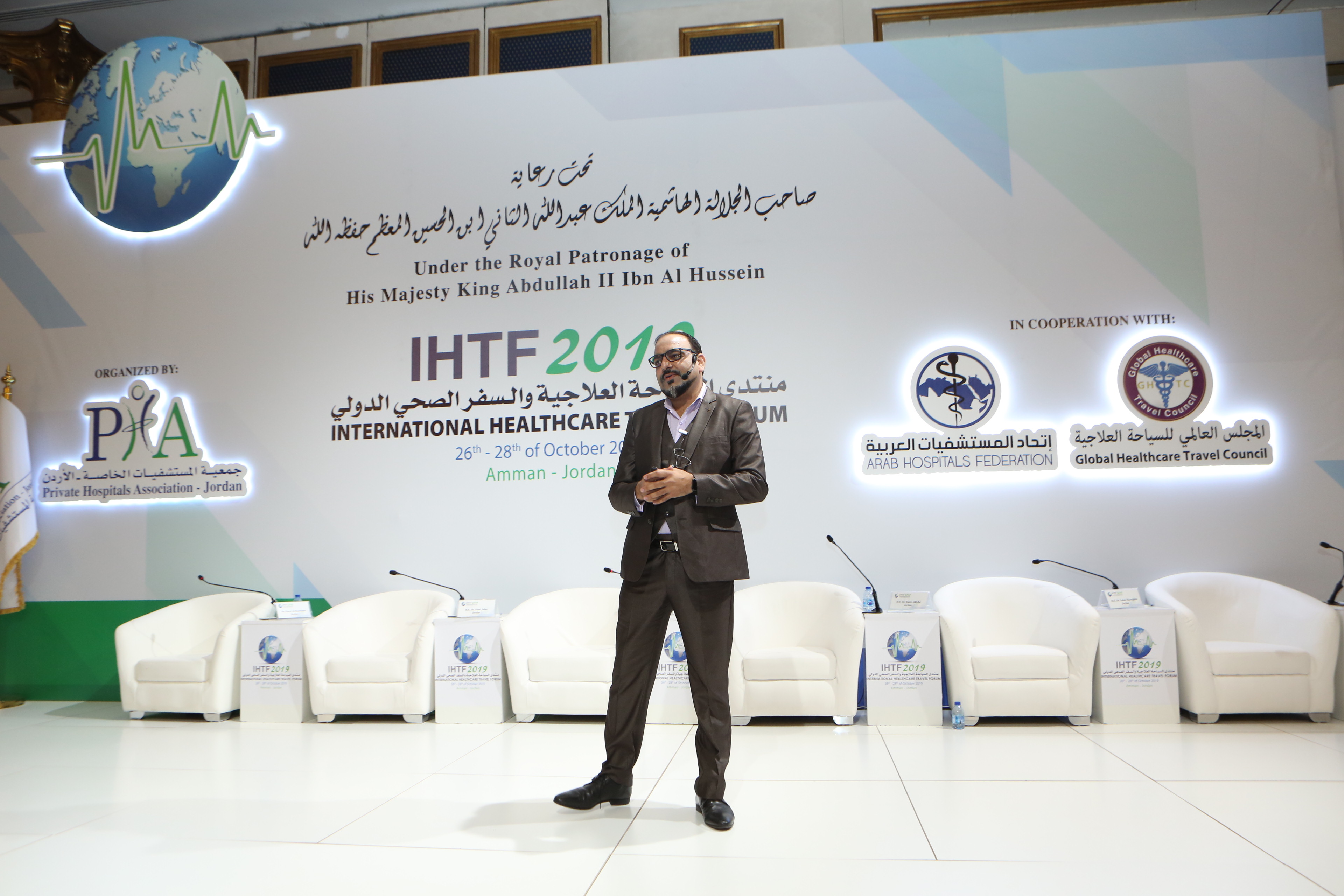 Dr. Fawzi: Your speech on this was very enlightening. Thank you. (smiles). It is encouraging to watch how rapid tech advancements and treatment breakthroughs are changing global healthcare. Days are not far when we would not think of healthcare service delivery without AI, IoT, telemedicine, wearable, AR/VR, mobile apps and all.
All these are helping patients to get timely interventions. Newer treatment approaches are changing healthcare delivery. We have seen what robotic-assisted surgeries are doing in modern healthcare. More such tech-assisted support will be the norm.
In medical tourism, the impact will be more. Patients today are more alert and have more choices.  Destinations with established facilities in advanced treatments offering cost-effective options are emerging as winners. We will see more of this.
Dr. Prem: True. But do you feel these innovations are being widely accepted?
Dr. Fawzi:  Well, most of them are at the initial phase. But it will not be the same in the coming few years. See how blockchain is gaining use. Stem cell treatments, regenerative medicine, robotic surgeries, immunotherapy and AI-support in healthcare are improving treatment outcomes. Naturally, acceptance will be more.
Dr. Prem: How would you place Jordan in healthcare excellence and innovation?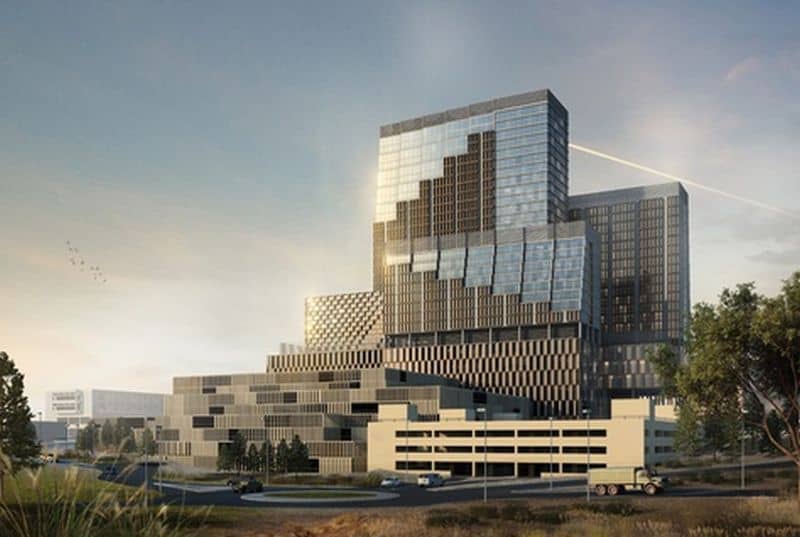 Jordan has been the first in the Arab region in several medical breakthroughs. We are hoping a few more. The Specialty Hospital, The King Hussein Medical Center and the cancer center have proven track records. We have the new state-of-the-art Abdali Medical Center. Our country can boast of high success rates in both adult and pediatric open heart surgeries. We will soon add more such stories of pride. (smiles).
Dr. Prem:  What is your opinion about the importance of legislation, regulation and accreditation?
Dr. Fawzi: See, if you are serious about healthcare quality and excellence, you need to pay attention to legislation and accreditation. This enhances the confidence of foreign patients in our services. They will feel that they are in safe hands. In the meet, we highlighted the malpractice law of Jordan.  We have shown how our Healthcare Accreditation Council is working towards upholding the quality of service.
Proper regulations and enforcement laws have a long term impact on the healthcare sector. Destinations are benefiting from it. It is good for locals as well as for foreign patients. Jordan Medical Association is also doing a great job in regulating healthcare practices and supporting the country's medical tourism.
Dr. Prem:  How Jordan medical tourism is adopting the digitalization of healthcare?
Dr. Fawzi: This is another important aspect we are considering seriously. Focusing on value-based care, our state-of-the-art facilities are aiming to go paperless. Digitalization has given more power to consumers taking healthcare beyond the walls. We are implementing cutting-edge technology to deliver seamless services to patients making care affordable without any dip in quality. We aim to emerge as a more advanced digitally-powered healthcare destination.
Dr. Prem:  What is your take in healthcare marketing and branding?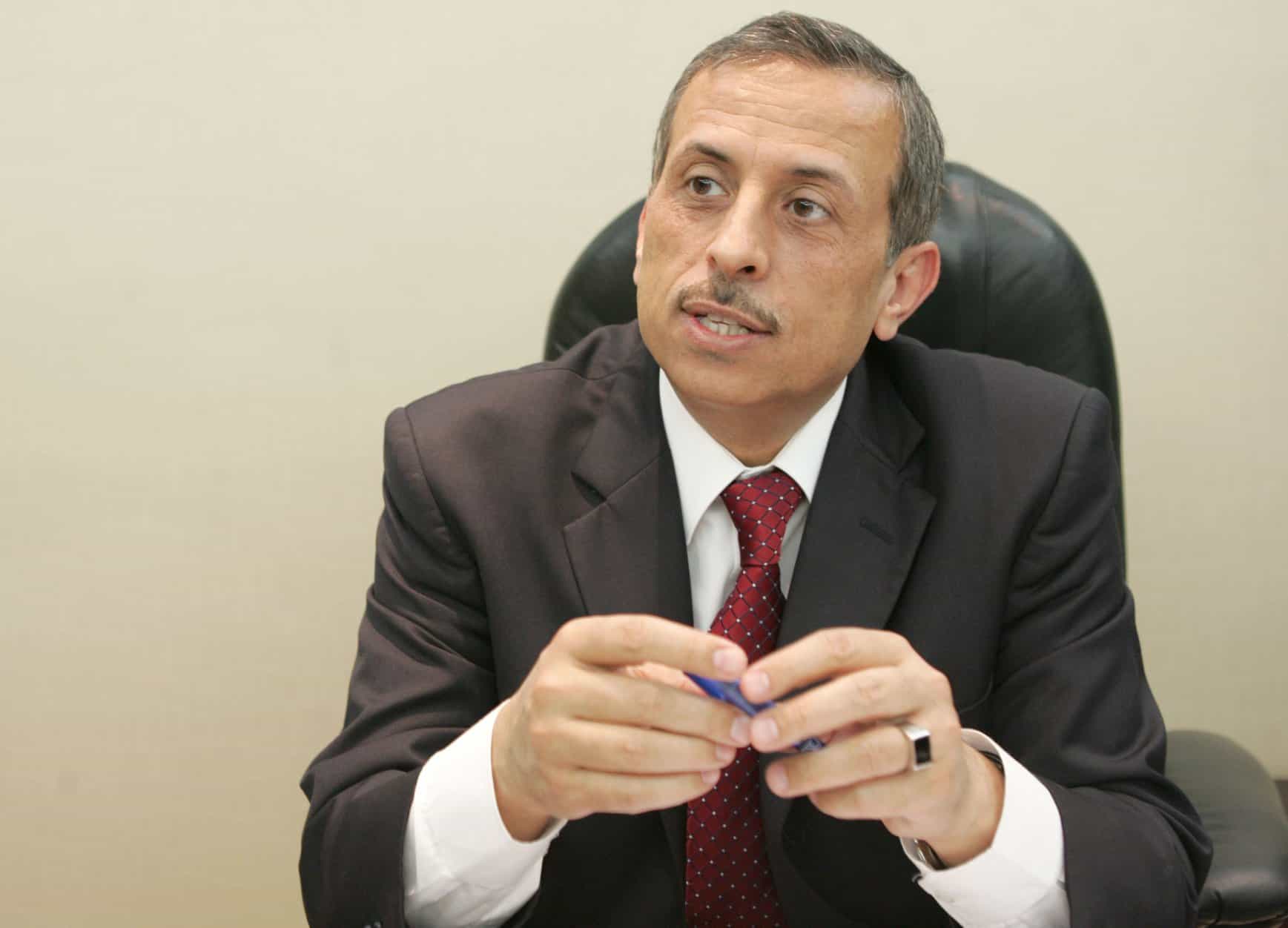 Dr. Fawzi: Jordan is a well-established brand in medical tourism.  The therapeutic value of the Dead Sea is known to all. But everything that is being offered should be marketed not only a handful of things.
Since we are looking to expand healthcare travels, we need special strategies. The means are available. We are making the best use of digital tools for market penetration. Jordan Tourism Board has been putting great efforts in it.
We have discussed on strategic planning in the conference to make it more effective. Your presentation on developing sustainable strategies was great. Appreciate it! Engagement on social media channels is increasing. We are focusing on words of mouth marketing. In healthcare, this gives the best benefits.
Dr. Prem: Absolutely!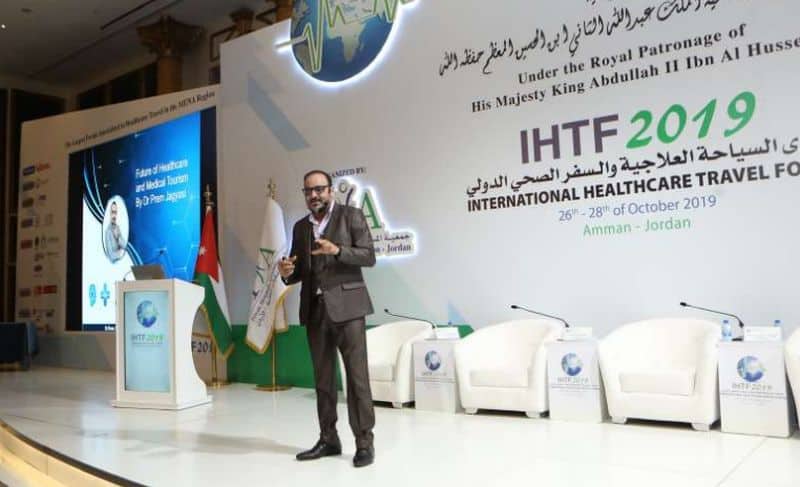 Dr. Prem: How far have you progressed in implementing the Amman Declaration? How you visualize Jordan's healthcare tourism from that perspective?
Dr. Fawzi: I feel coordinated growth is most important for healthcare tourism to grow as a whole. With a shift in the healing approach, healthcare and wellness cannot work as different identities. All sectors of healthcare and wellness should communicate and coordinate with each other.
The Amman Declaration is very important in this respect. We have the inherent resources, not only the Dead Sea but a lot more mineral springs and wellness products. So we are trying to integrate all the 8 sectors including culinary tourism, therapeutic spa tourism, sports tourism, dental tourism and all.
Each of these has a relation with health and wellness. Patients and travelers prefer these nowadays. We need to modify our offerings to serve them with a holistic approach. We were fortunate to have some of the big personalities of wellness tourism in the meet who delivered insights from different viewpoints.
Dr. Prem: Patient experience is much talked about in medical tourism. How do you see this?
Dr. Fawzi: I feel this is the most important thing. This does not rest on one factor. Meeting the expectations of foreign clientele is not easy. You need to have that perception. It is also about being proactive. What do they want? Do we understand them rightly? Their language and culture?  Talks on this matter were given great importance in the meet.
We cannot undermine this factor and think of moving ahead. We discussed about challenges in patient experience. So you see there are lots to think, plan and review. What is the foreign patient's perception of us?  We have arranged to share the experience of Sudanese patients in Jordan. That speaks a lot of our care and hospitality.
Dr. Prem: You are spot on. How was the exhibition? Did it meet your expectations?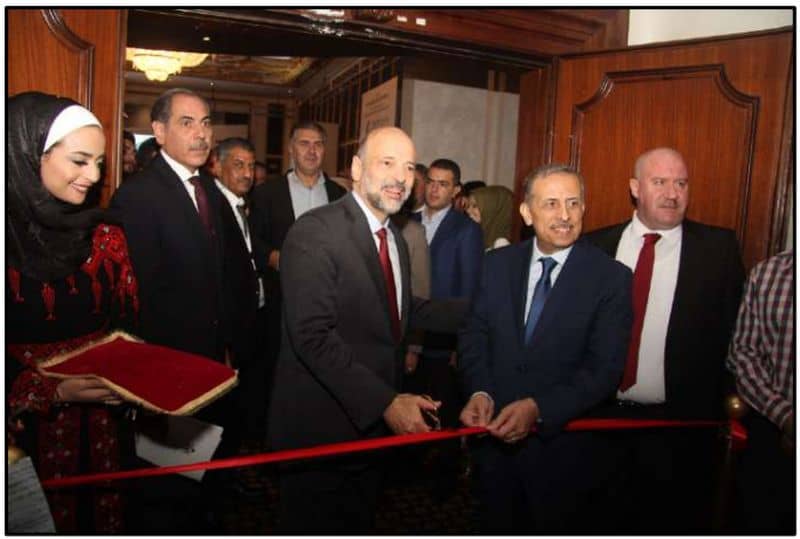 Dr. Fawzi: I was happy to see the enthusiasm of the exhibitors in networking. There were pretty large in number. The Prime Minister's presence was encouraging. The exhibitors were happy. They could forge some significant long term relationships. Good for their companies. Good for us.
Dr. Prem: How would you like to sum up the success of IHTF'19?
Dr. Fawzi: The realization of the forum's success is too early to describe. But we are overwhelmed at the shower of praises and appreciation from reputed personalities. Feel honored at their gesture. One thing was clear from everybody's message that this meet held enough importance to the entire medical tourism fraternity.
Sharing experiences and knowledge can have such a great impact. I do express my heartfelt thanks and gratitude to all of them including you for turning up and glorifying this event. I would be more happy to see all of you on the next visit.
Dr. Prem: Sure. It was great to share the platform with friends and colleagues here. Wish you more success in your future ventures.
Dr. Fawzi: Thanks. Nice talking to you.
Below is the detailed interview between the same personalities held few years ago. 
How And Why Jordan Has Become Leading Medical Tourism Destination In Middle East – Dr Fawzi's Interview With Dr Prem Prior To Global Healthcare Travel Forum Jordan
Governments of various countries are taking concrete and lucrative steps to provide quality medical facilities and services at competitive prices to patients. One such journey that deserves to be highlighted is the contribution that Jordan has made in this sector. To share some insight on how Jordan became a leading Medical Tourism Destination in the MENA region and the upcoming Global Healthcare Travel Forum, Dr Prem Jagyasi just recently interviewed Dr. Fawazi Al Hammouri.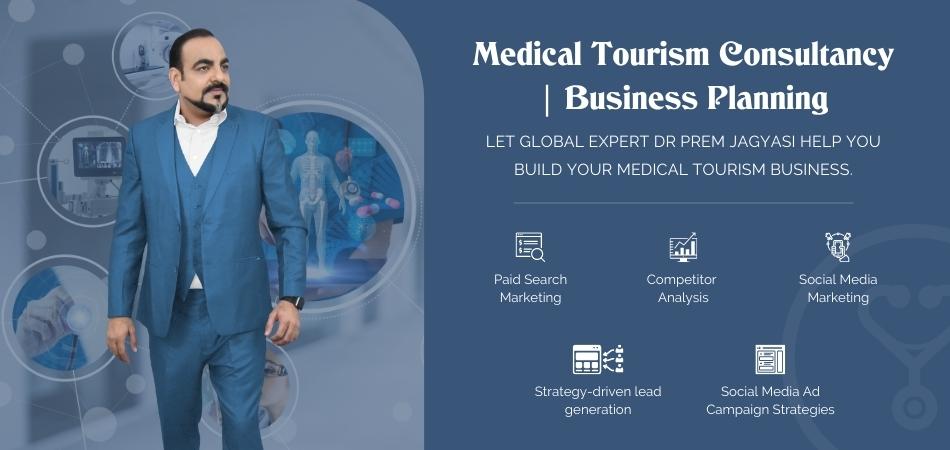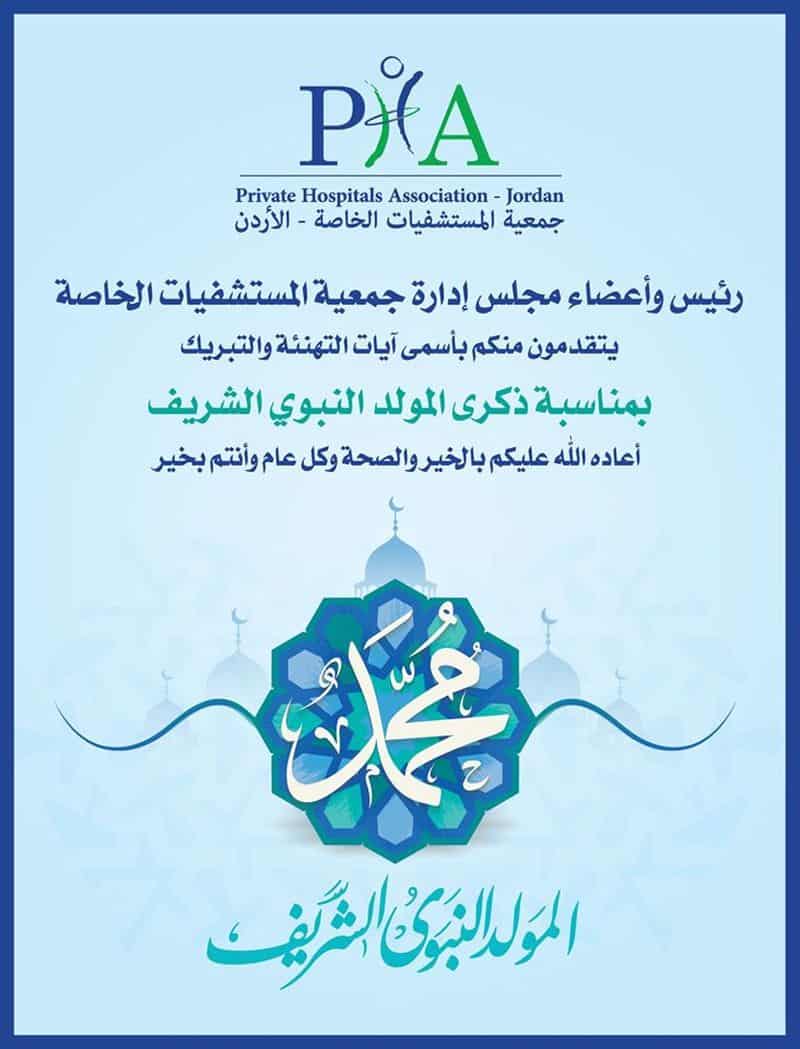 Dr. Al-Hammouri is presently the President of Jordan's Global Healthcare Travel Council and the Chairman of the Private Hospitals Association. With more than 20 years of experience and a record of being a successful leader in Specialty Hospitality and the healthcare sector, he is the face of the evolution and development of the Medical Tourism sector in Jordan. He's not just a leader or a practitioner but also an achiever and the holder of various awards and recognitions for his contribution in making Jordan one of the leading medical tourism destinations.
His work is not just limited to ensuring that patients get the best services when they come into the country. However, he is also a very strong believer and supporter of endorsing and setting quality standards in the healthcare sector. His continuous efforts and expertise is not just seen in the development of the country but also in the methodologies and techniques that he plans to use to spread the awareness on this front.
Dr. Prem: Dr. Al-Hammouri, thank you for taking out the time from you busy schedule.
Dr. Al-Hammouri: Thank you.
Dr. Prem: Before we set the ball rolling, I would like to take a moment to congratulate Jordan for various efforts it has put in toward the betterment of Medical Tourism services in the Middle East and North Africa region.
Considering the fact that journey of Jordan's Medical Tourism has been full of challenges and the history that the Kingdom had been a part of before independence, could you share a few of the steps taken by the country to meet the expectations of patients coming here?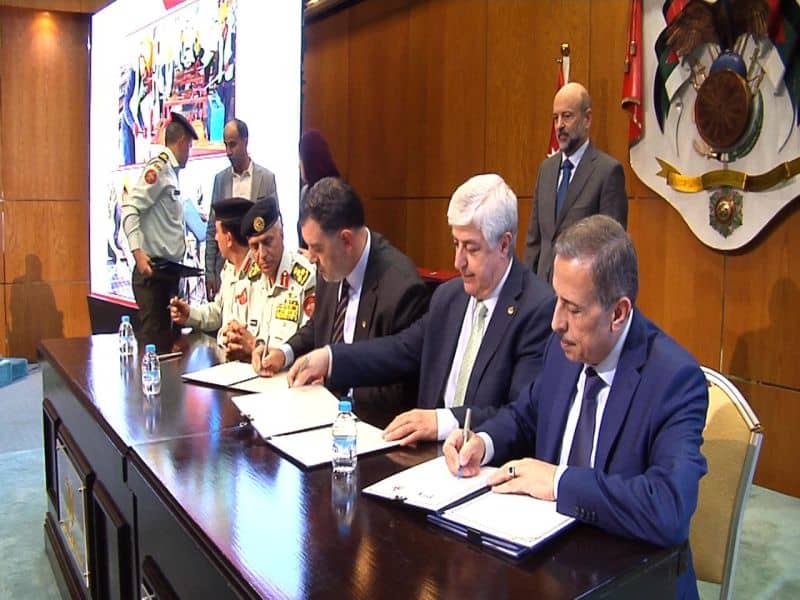 Dr. Al-Hammouri: When you look at Jordan as a country today it has come a long way from being just a poor country with natural resources. Today, when you look at the development, the first and main aspect that comes to light is that we, as a country, lead in the region when we talk about the number of physicians, nurses, and pharmacists.
For example, Jordan has 29 physicians, 33 nurses and 16 pharmacists per 10,000 population, which makes the availability of human resources an advantage for health care planners – not only the number of those professionals but also the quality.
If you take a look at the country say 50-60 years back, a lot of investment has been made in the Human Capital Sector like investing on scholarships for doctors who want to go abroad for advised training and certification programs or even coming up with medical facilities that provide most-up-to-date and high quality treatments. This was the major step that the Government and people of the country took towards the betterment of Jordanian healthcare.
To meet and go beyond the expectations of patients coming here, we have worked towards ensuring that we have certified medical tourism administrative staff working in the private hospitals. This is beneficial for patients since the process is eased because of the systematic approach followed by these professionals.
Dr. Prem: What are the crucial factors that travelling patient's look for while choosing a medical destination?
Dr. Al-Hammouri: When patients choose a medical destination, factors, such as the medical facilities and services, security, price and time, play a very important role. Keeping all these factors in mind, the Government of Jordan encourages building hospitals that are well equipped with the latest medical technology in numbers that exceed the need of the local patients. It further ensures ample availability of the diagnostic and therapeutic modalities for patients at low cost with no waiting time, which is very crucial for travelling patients.
Dr. Prem: And what about the present accreditation of the hospitals in Jordan and also the cost of such treatments in comparison to the neighboring countries? Can you put some light on this aspect?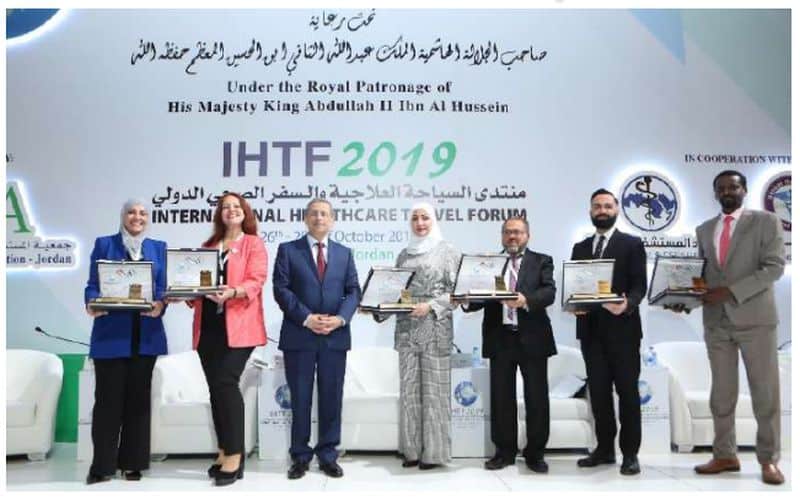 Dr. Al-Hammouri: We all know that Jordan has already evolved into a beautiful travel destination, as we have seen the efforts that country is taking for the betterment of medical tourism. If you look at the prices that are quoted for healthcare services, market is competitive with patients and payers being keen to minimize their cost of treatment. This is where Jordan stands apart from its competitors since it provides quality services at economical prices. This is because the healthcare service is available at lesser prices in comparison to the neighboring countries, even Europe and USA.
Dr. Prem: Which markets has the country been targeting in terms of medical specialization?
Dr. Al-Hammouri: Jordan boasts of significant expertise in a variety of medical specialties such as kidney transplant, liver transplant, bone marrow transplant, oncology, pediatrics, geriatrics, cardiac surgery, orthopedic, cosmetic surgery, psychiatry and drug addiction to name a few. The reputation of the surgeons and physicians is good and is growing even better as time passes by.
Dr. Prem: Which awards and recognition has Jordan received in the past? What factors and achievements come together to make Jordan an attractive medical tourism destination?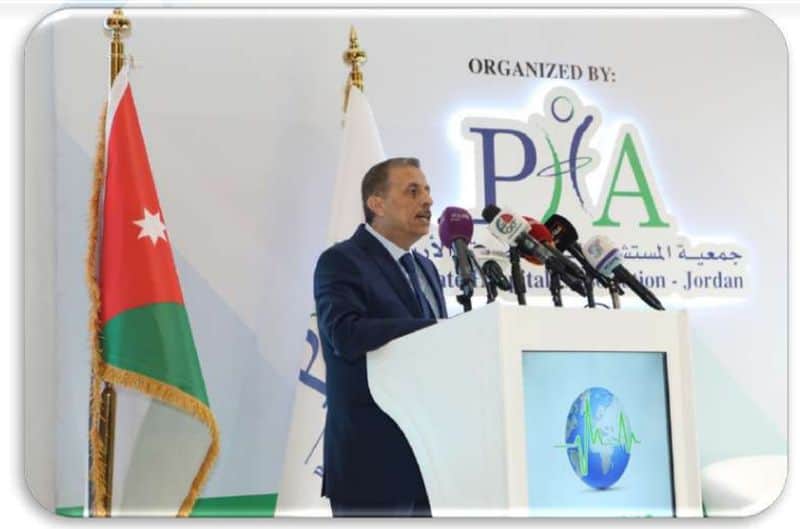 Dr. Al-Hammouri: Jordan has gained an excellent reputation as a preferred medical tourism destination in the Middle East and North Africa (MENA) region. In 2014, Jordan was awarded as: The Destination of The Year 2014 by IMTJ and, in October 2015, Jordan was elected as the country president of the Global Healthcare Travel Council. All this was possible with the contributions that were made by specialists who were practicing as early as 1970 when the first open heart surgery in the Arab world was done in Jordan. In 1972, the first kidney transplant took place, and in 1987 the first IVF baby in the Arab world was born in Amman. It was an achievement that also made Jordan a more attractive destination.
Dr. Prem: What are the safety precautions taken for easing the access into the country? And, since you're dealing with international patients, what steps were taken to make communication easier for foreign patients?
Dr. Al-Hammouri: Considering the present situation of crime and terrorism, every traveler thinks about how safe it is for them to travel to a particular country. Keeping this concern in mind, it is safe to say that Jordan is a safe haven for international patients with features, such as high level of security and stability compared to other countries in the region. Also the ease of access to the Kingdom for most nationalities is one of the defining factors, as many of them don't need a visa or can get it easily either at airport or through Jordanian embassies. Also most Jordanians are bilingual or even trilingual, so there are no communication barriers for foreign patients.
Dr. Prem: How has the Dead Sea contributed for treatment and enhancement of the inflow of patients in the country? Does this give tough competition to hospitals that treat pulmonary and psoriasis diseases?
Dr. Al-Hammouri: Considering how beautiful the climate is all year round, Jordan is blessed with the richness of Mother Nature and also a rich historic and archeological past. The country has the world's biggest natural spa – the Dead Sea as the lowest point on earth, which has healing powers for any diseases such as psoriasis and pulmonary diseases. Along with that, we also open the doors for medical tourists by allowing them to visit the touristic attractions and hundreds if not thousands of archeological sites that the country has to offer, including the famous PETRA which is one of the World's wonders.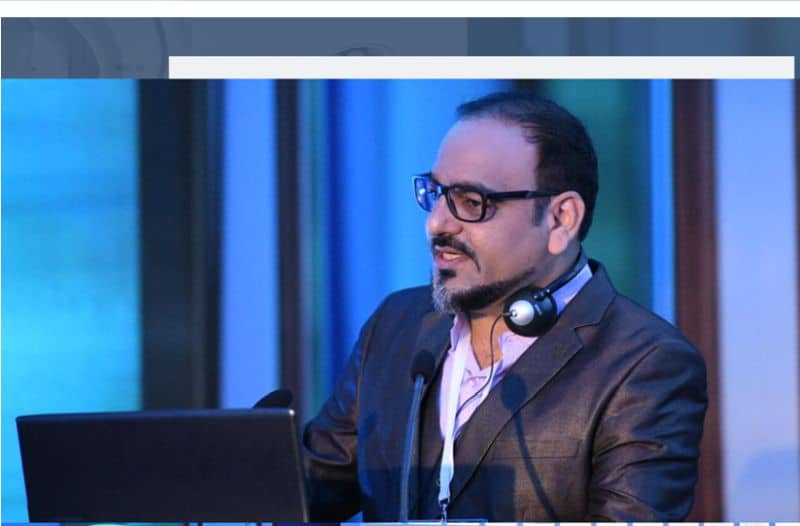 Dr. Prem: What is the process practiced by medical facilities in the country before receiving a foreign patient and after treatment services and care available for them?
Dr. Al-Hammouri: When it comes to the travel process, a lot of care has to be taken to ensure the well being of the patient as well as the citizens of the country. Most of the hospitals that receive foreign patients have foreign patients departments that facilitate travel process by helping them get Visa if required, aside from facilitating travel, transportation, accommodation and all logistical services for them. In addition to receiving medical reports before arrival, health professionals provide medical procedures and guidelines to patients before travelling and follow up with patients after they go back to their respective countries.
Dr. Prem: Where do most of the patients come from?
Dr. Al-Hammouri: Jordan managed to attract 250,000 international patients in the year 2015, which is a huge number for a small country like Jordan. With revenue of more than $1.2 billion, Those patients come from 62 countries, mainly from the traditional markets such as Saudi Arabia, Iraq, Yemen, Sudan, Libya, Palestine, Syria, Bahrain, Oman and United Arab Emirates in addition to few but promising non-traditional markets such as the USA, Kazakhstan, Ukraine, Russia, Chad and Nigeria.
Dr. Prem: What are the future plans of the country towards enhancing the services pertaining to Medical Tourism Sector?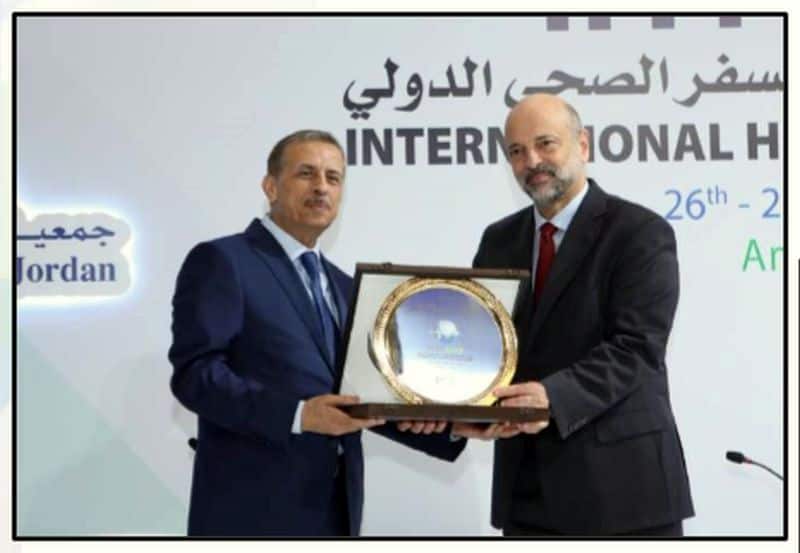 Dr. Al-Hammouri: We are keen to keep Jordan as number one medical tourism destination in the MENA region. To cope with the increasing demand of foreign patients, we are building new hospitals aside from maintaining current hospitals. Due to Jordan's high reputation as a medical tourism hub, we have been invited to present Jordan as a Success Story in several medical tourism conferences and forums internationally, and to share our experience and journey with other emerging medical tourism destinations.
Dr. Prem: Could you brief us on the main focal areas that would be spoken about in the upcoming Global Healthcare Travel Forum that Jordan will be hosting? May I further ask you about the delegates who will be a part of the event?
Dr. Al-Hammouri: In the Medical Tourism industry, we are seeing a rapid, unprecedented growth and development. With this fact in mind, it becomes essential to address the present issues that are escalating in this market. With this view, Jordan will be hosting the first Global Healthcare Travel Forum under the Royal Patronage of His Majesty King Abdullah II Ibn Al Hussain at Le Royal Hotel, Amman, Jordan from 25th to 27th of February 2017. The forum is organized by the Private Hospitals Association in Jordan and the Global Healthcare Travel Council.
We are expecting to attract 500 + local, regional and international delegates from all around the world representing healthcare institutions, insurance companies, travel agents, medical tourism facilitators and others. There will be around 100 buyers from 25 countries including; Chad, Algeria, Nigeria, Iraq, Kurdistan, GCC countries (Qatar, Kuwait, Bahrain, Saudi Arabia and Oman), CIS countries and many other countries.
We expect to give the participating hospitals a chance to promote their services and to be able to brand Jordan as the premier medical tourism destination.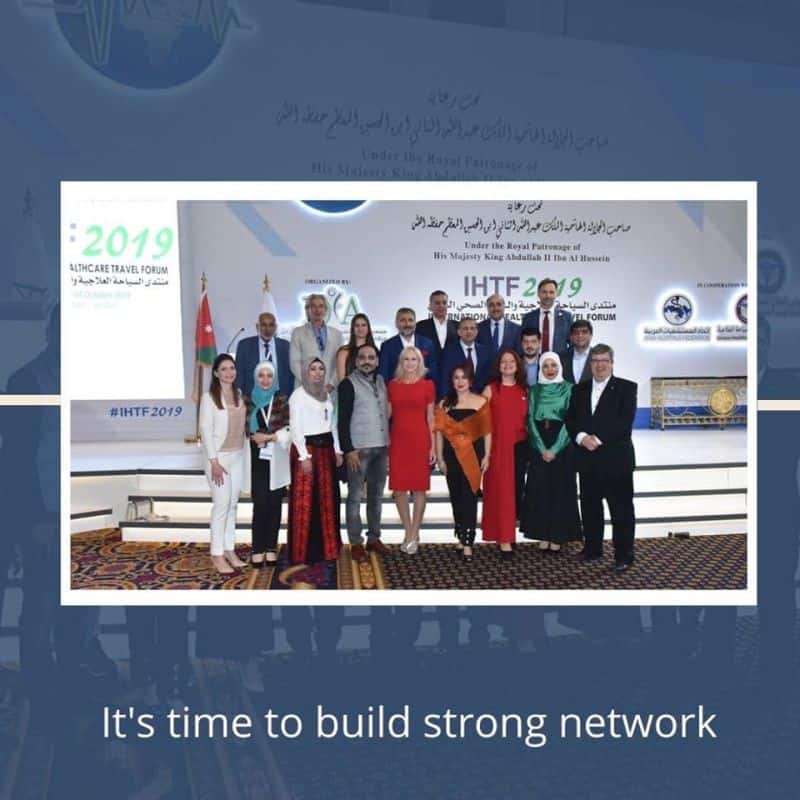 Dr. Prem: What would be the main topics covered in the forum pertaining to the globalization of medical tourism?
Dr. Al-Hammouri: The focal points of the globalization of medical tourism would include
Global Medical Tourism Destinations
Legislations, Regulations & Accreditation
Buyers and Patients Perspective
Excellence in Medical Care & Medical Tourism Education & Research
Medical Tourism Marketing & Branding
Expanding the Scope of Healthcare Travel (Ht8)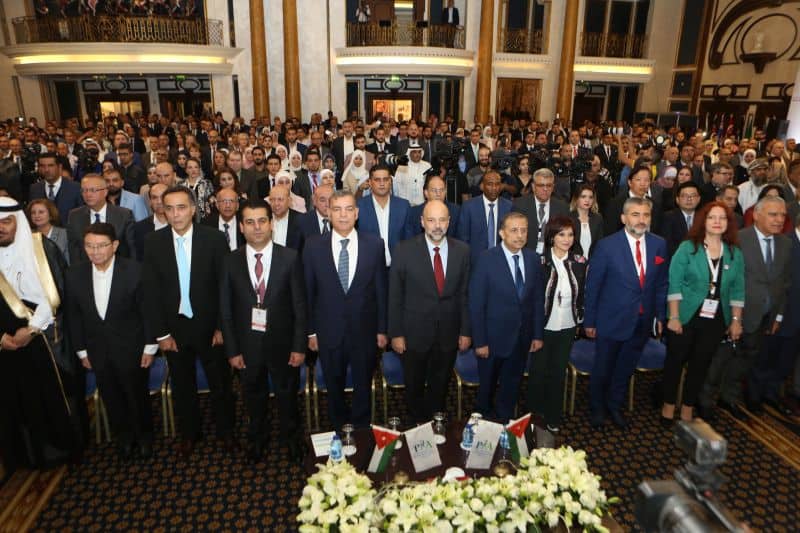 Dr. Prem: Dr. Al-Hammouri, once again I would like to thank you for your inputs on how Jordan has reached the position it has achieved in medical tourism. I'm sure under your expert guidance and considering your contribution, this country is in the right hand. It has been an honor to have this conversation with you and I can truly understand today that you are without a doubt the face of the medical tourism industry in Jordan. It was a pleasure talking to you and I'm looking forward to hear your inputs in the upcoming Global Healthcare Travel Forum that is being hosted by Jordan.
Here's wishing you and the country for a bright future, All the best