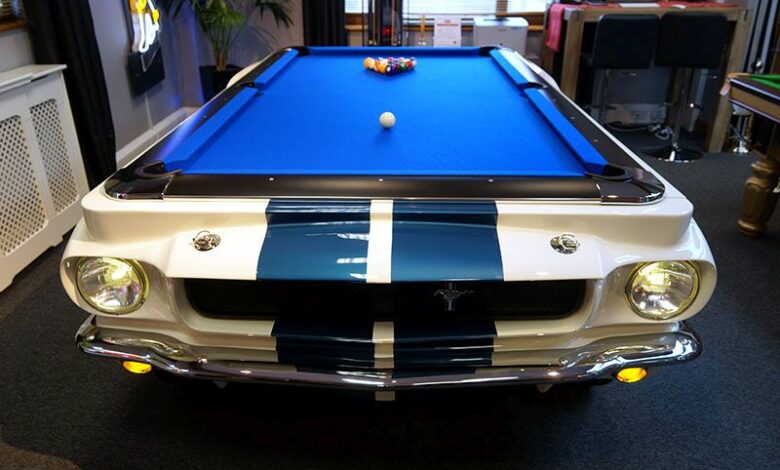 Telling you the importance of a nice pool table is not worth it, as you already know it. However, some of you must be craving for some out of the box designs, because playing on the standardized wooden pool table with a green cloth is just so boring.
A fancy, cool, and unusual table not just makes a pool game interesting but it serves as a focal piece in the room décor as well. No doubt such pool tables are expensive than those common ones, but the joy and awesomeness they give outweighs the additional investment. Here is a rundown on some of the coolest and unusual pool table designs you can take home:
G1 Glass Pool Table
If you are up for adding fun and class to your pool games, then the G1 glass pool table from Nottage Design is a must have for you. The 15mm toughened glass top adds transparency to your pool game, and its rolling resistance is as good as that of the average speed cloth. This means you would not ever miss the roll and spin quality of the green pool table cloth while playing on the G1 table.
1965 Shelby Mustang GT350 Pool Table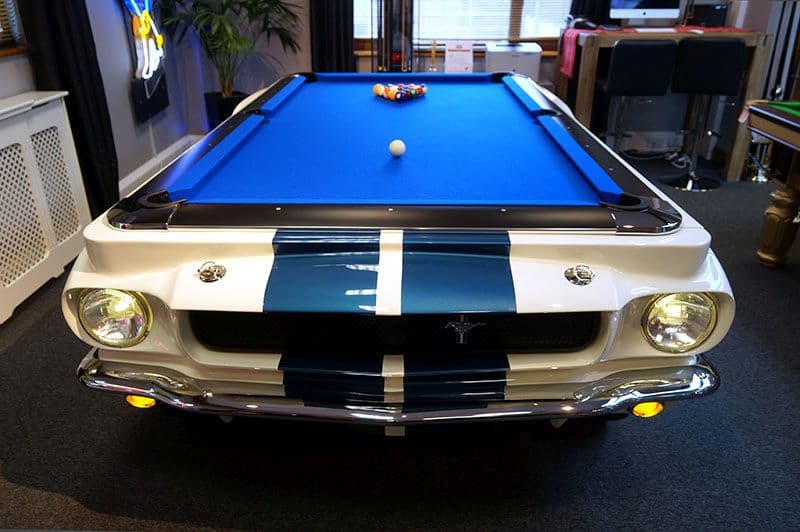 Image Source : homeleisuredirect.com
This pool table is a true bliss for a pool enthusiast who owns a Mustang. Featuring the mold from an actual 1965 GT350, the pool table also features rubber tires, alloy rims, and working lights that contribute to make the design more real. White paint and the blue racing stripes add to this pool table's character.
Fusion Pool Table
You are a pool fan but your small apartment does not allow you to get a pool table home, as already there is the dining table and the centre table taking up all the space. In such a situation, you need to get the hang of this fusion pool table that doubles as a dining table, so that you can dine and play pool as per your convenience.
Modern pool table with fish tank
This pool table not only will make your pool game interesting but will also add charm or life to your home décor. Made of glass, the pool table also serves as a fish tank to make your interior attractive and lively.
Pool tables have come a long way, as they are no more boring pieces of wood and green cloth. You can get unique and astonishing pool tables as per your desire today.