Foundation is literally the foundation for a flawless, smooth skin effect. Textured skin requires foundation which is capable of minimizing pores. If you use any odd foundation on your textured skin, then it will look patchy and cling to the skin. But don't get hot and bothered – our tips for choosing the right foundation for dry, textured skin will help you create an air brushed effect on your face. You will look like the gorgeous diva you are! So check out this guide for choosing the best foundation for textured skin.
Guide to choosing the best foundation for textured skin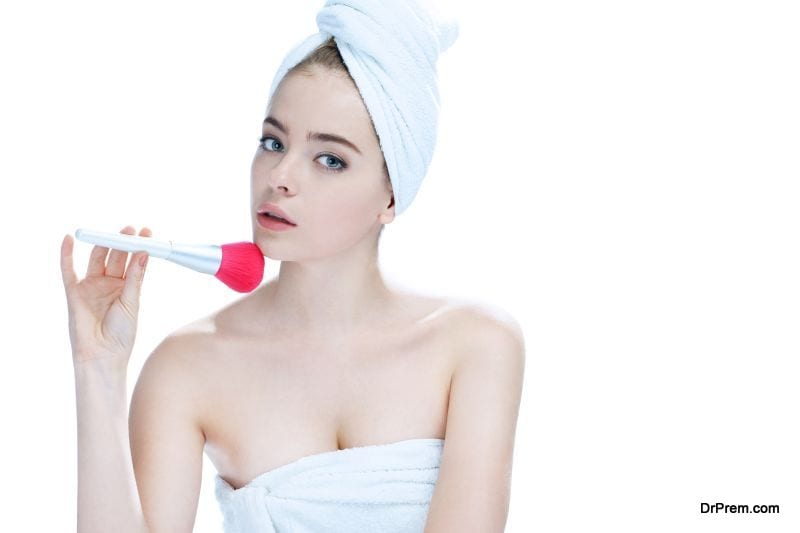 Choosing foundation is quite tricky as you have to know your skin type, so that you can choose the right shade. There are three basic foundation shades which might have confused you in stores. They are:
Cold/blue: This is the shade for you if you have reddish skin.
Warm/yellow: It will suit you if you have pinkish yellow skin color.
Natural/green: This foundation shade is for you, if you have beautiful brown skin.
Foundation according to skin type
Once you know your skin type, you can buy accordingly. For instance, oily skin requires foundation which has the ability to control the oil. And if your skin is dry and textured, it's best to go with thin foundation which is made for sensitive skin and provides moisture to the skin.
Choose according to level of skin coverage you need
The types mentioned on foundations also refer to coverage. You should be choosing foundation which will hide all your skin imperfections. The Sheer tints and Dewy tints are suitable for dry skin, but will not hide pores. There are some mineral powder for large pores which is very effective.
Satin foundation give good and smooth coverage for oily skin, but the best foundation for textured skin is the Semi-Matte type foundation, which makes your skin appear flawless. Matte foundations are for oily skin, as they have low content of water.
Application tips for textured skin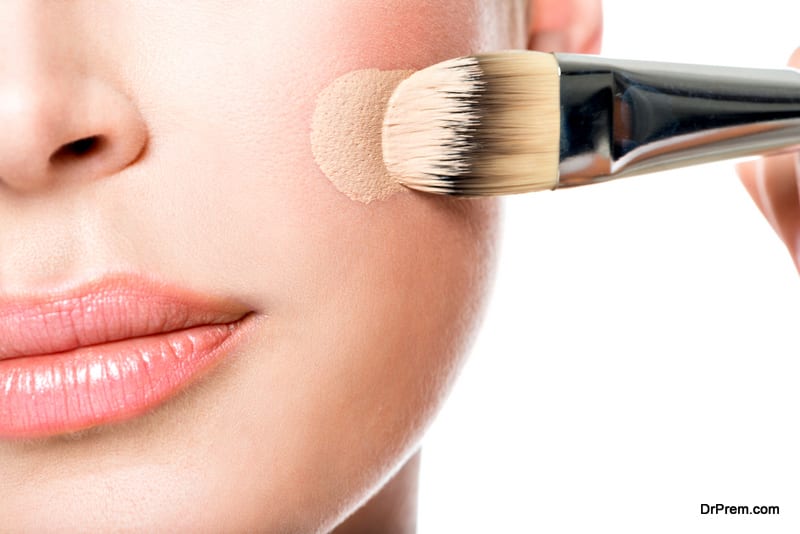 Mineral makeup powder for large pores achieves coverage which does not cling to your textured skin. Makeup which contains sericite or titanium dioxide works best for textured skin and lasts all day long.
Moisturize your skin
Before applying foundation use a moisturizer to hydrate your skin. If you have acne or large pores or an oily T-zone, a balanced skin will help to enhance the foundation.
Apply foundation with a light hand
Your makeup will look more matured and even if you apply light layers, which you can blend easily. You will get a lovely, dewy effect and your skin will look perfect.
Buy a soft and dense brush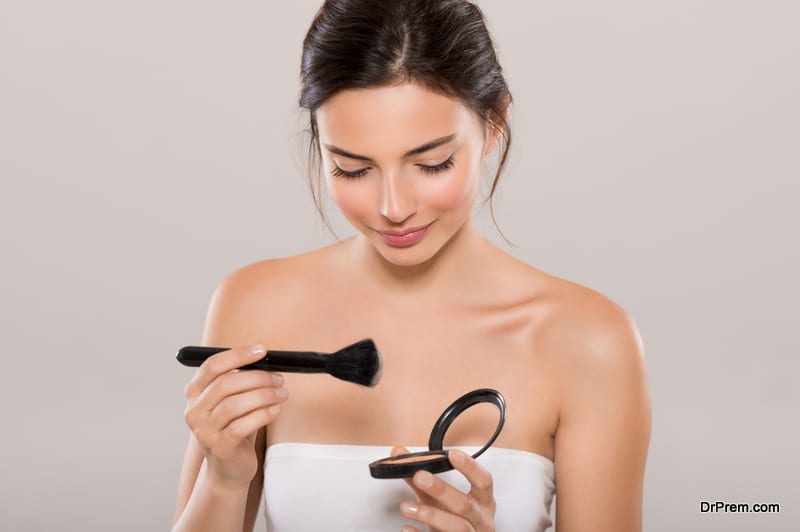 The right tools matter! Even if you buy the best foundation for textured skin, you may not get a fine finish if you don't have a great brush.
Buy a primer
A primer will not underline your pores. The Neutrogena Shine Control Primer is good choice.
Some foundations meant for textured skin:
Chanel Vitalumière Aqua Fresh and Hydrating Cream Compact
We like the compact foundations as it can be used in a pin pointed manner to hide pores. This compact is one of the best foundations for textured skin as it is acts as a moisturizer and foundation. It conceals pores and blemishes, and your skin looks fresh and young.
Koh Gen Do Aqua Foundation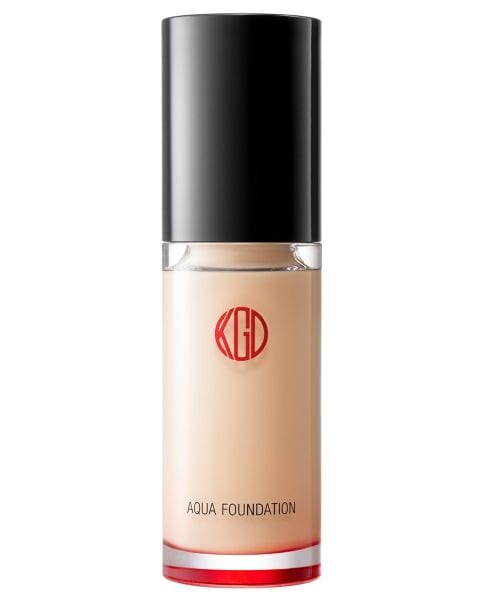 It delivers a lovely coverage and the minerals are in super small form which enables light to reflect off the pores. You look radiant and beautiful.
Maybelline New York Dream Matte Mousse Foundation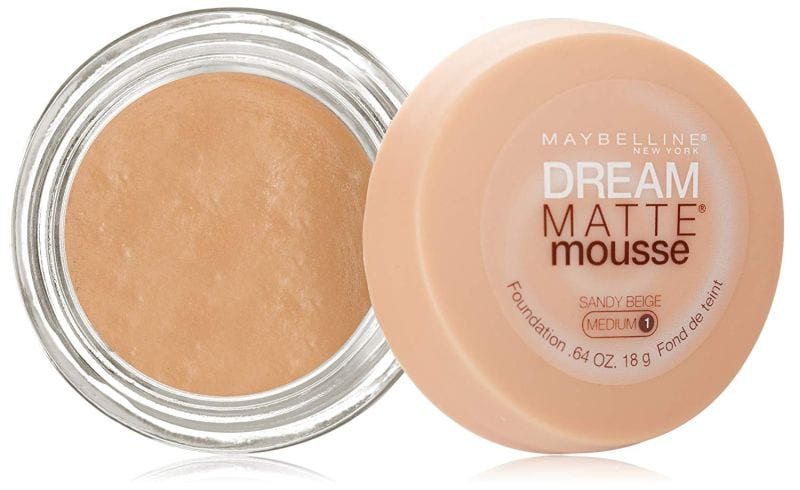 This is considered by makeup experts to be one of the best foundations for textured skin. It has a thin, natural consistency which is neither too shiny nor too greasy. It controls oil and LFS 18 sunscreen. It's so subtle that people will not realize you have any makeup on. It covers melasma, freckles and other skin pigmentation problems.
Your skin will feel soft and smooth, covers pores yet does not block them. The translucent matte finish makes your face look naturally beautiful. The sunscreen in the makeup means you don't have to apply sunscreen additionally. All in all, an excellent product for textured skin.
Clinique Even Better Makeup Broad Spectrum SPF 15 Evens & Correct Foundation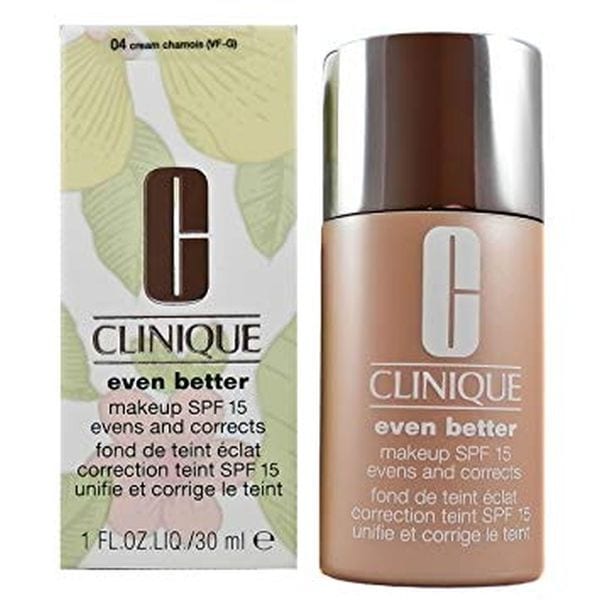 This foundation is the best for women with aging skin but who have less textured skin. It makes skin look youthful and imparts a glorious fresh tone, and it doesn't even look as though you have makeup on. The Clinique foundation covers irritating age spots and past damage. It suits all types of skin tones.
This foundation has been developed by dermatologists, which is its secret for protection from future damage. The SPF helps to prevent future darkening from exposure to sun. It's one of the best foundations for textured skin, as it suits sensitive skin, and breakouts as well as dullness. You will get a lovely silky finish which will belie your age! 
Revlon ColorStay Whipped Crème Makeup, Warm Golden
The mousse foundation will stay on your face without caking for 24 hours. It's best for extremely oily skin and the light frothy creamish texture of the foundation is easy to apply. You don't need much of the product to get the coverage you desire. Use a brush for spreading the cream and a sponge to blend into your skin perfectly. You don't have to dot your face with the foundation. If you live in a temperate climate, you should add a mineral moisturizer before applying the foundation.
Estee Lauder Double Care Stay In Place Makeup SPF10
The Double Care foundation is the best seller foundation from Estee Lauder. It lasts even in humid and hot weather. Even better, it lasts during any type of exercise for quite a number of hours. It does not have fragrance and is oil-free. If you have dry skin, you will have to apply a moisturizer first. It has a good reputation among cosmetic bloggers and vloggers as well as makeup artists.
Choose the best foundation for your skin after knowing your skin type. Foundations are great cover-ups for dry, textured skin which make it look naturally glowing and radiant.