<![CDATA[Visiting conventional art or history museums become boring at times. People want to go off beat and see something weird or uncommon. Here are some interesting museums to visit, just to cut the monotony.
Museum of Bad Art, Somerville Massachusetts
Established in 1994, the MOBA or the Museum of Bad Art had the idea of bringing out the art of the lowest quality to the world. Scott Wilson founded this museum, showcasing artwork gone awfully wrong. "Art too bad to be ignored" is the slogan of this museum, which houses about 600 pieces of 'bad' art. Only 50 to 70 of these art pieces are on display at one time.
Cat Museum, Kuching Malaysia
The province of Kuching gets its name from our feline friends. Kuching means "cat" in Malay, the detailed history of the domesticated cat and its artistic impressions can be seen in this Cat Museum. "Felis Badia" one of the rarest cat in the world and found only in Borneo rainforest, a mounted piece of it in this museum, is the only specimen in the world!
A 5,000-year-old mummified cat of Beni Hassan of Egypt is another treasured artifact belonging to the museum. In fact it has nothing less than 2000 artifacts!
The Museum of Broken Relationships, Zagreb Croatia
Named 'Most Innovative' by the European museum awards in 2011, this museum is brainchild of the Croatian couple Olinka Vistica and Drazen Grubisic. It started in 2006 as a travelling show, showcasing the items left behind by the couple's failed four-year relationship. The city of Zagreb became a permanent home to this museum in 2010.
Artifacts like rings, clothing, Valentine Day's gifts and peculiar artifacts like pink handcuffs and wooden watermelon can also be seen here. Inspired by their own broken relationships the visitors can also donate artifacts to the museum.

Kuala Lumpur Butterfly Park, Kuala Lumpur Malaysia
You would be reminded of your childhood days when butterflies were such a fascination. To many of us they still are. This Butterfly Park in Kuala Lumpur Malaysia is spread over an area of 80,000 square feet and is home to not less than 5,000 live butterflies. These flying beauties are quite a spectacle in the wonderfully landscaped gardens.
Museum of Witchcraft, Cornwall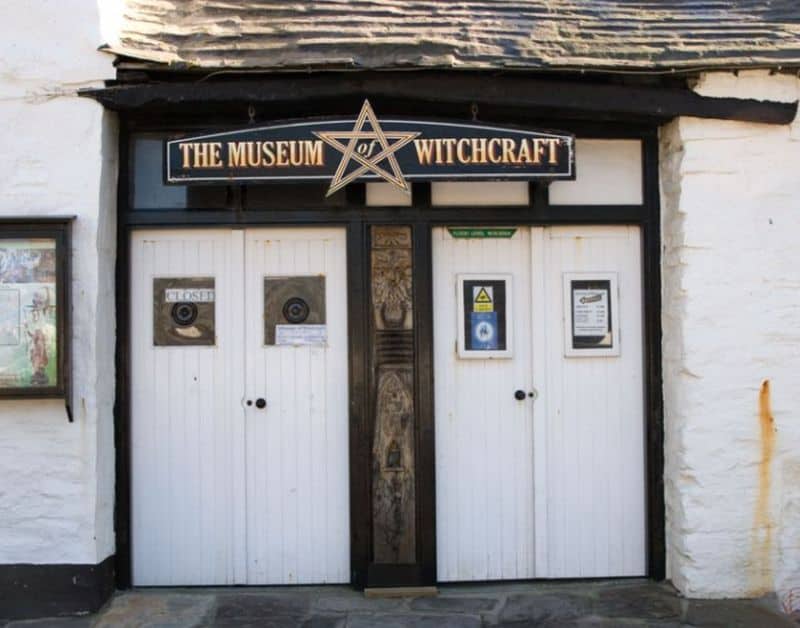 Image Source : cornwalls.co.uk

This unusual museum was set up by a man named Cecil Williamson. Who was interestingly, hired by the 'MI6' to collect information on the occult interests of the Nazi Military personnel.
One of the most popular museums in the South west houses a collection of all dark things, articles of devil worship, Satanism ,old-fashioned dipping chairs, used to 'prove' whether a woman was a witch. Even Voodoo dolls – which were supposedly used to inflict harm on others.
In fact, there are more than 3000 books on witchcraft and occultism in this museum. The next time you feel like learning witchcraft you know where to go!
It's not always the usual in museums, you could also find museums that store oddities of our time and history.