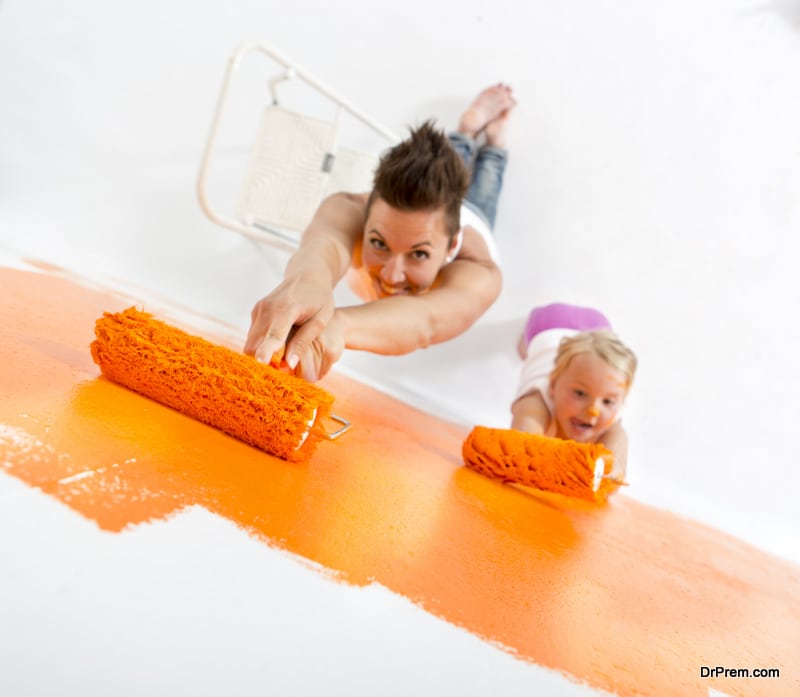 Thinking of giving your home a new coat of paint? There's nothing more refreshing and inviting than a fresh coat of paint. There are so many varieties of paint that you must be pretty confused by now as to the right choice. It's a decision which you can't just toss a coin over, as you will not be painting your home for a few years. You have to invest in a paint which will give you value for your hard-earned money. All you need to know about house painting explained below, including types of paints and finishes:
House painting explained completely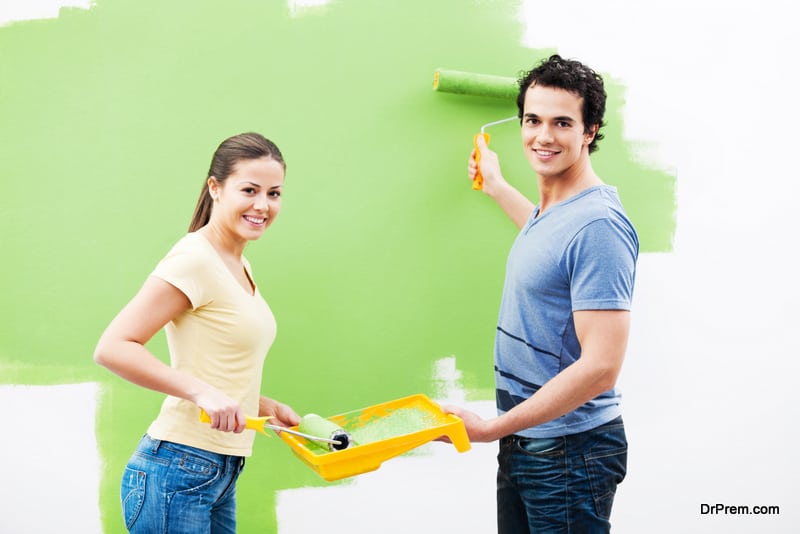 To choose the right paint, you must know the types of wall paints and which type and finish will suit your home and décor style. You might be wondering whether to buy water based paint or an oil based one, an expensive one or a cheap one – read on below where almost all aspects of house painting explained: 
Types of paint finish
In this article on house painting explained, you will get to know about the correct paint finish which suits your home. To give your home a beautiful, designer look, you can use two different kinds of paint finishes. For example, paint a glossy stripe on a matte wall (same color) to create an attractive, textured look.
Satin finish
This is one of the paint finishes which is very popular, as the finish is a mix of matte and gloss, and has gorgeous, satiny sheen. Satin finish is not suitable for walls which have a lot of imperfections, as they show easily through the paint.
Matte finish
There are several advantages of matte finish – it covers wall imperfections, is non-reflective and the depth of color is amazing. It is however, difficult to wash/clean so if you have small children or pets, this paint is not for you.
Matte enamel
Matte enamel finish is more durable than matte, and does not need to be retouched. It's easy to clean and is ideal for kitchens and children's' rooms. The texture is almost the same as matte finish.
Eggshell finish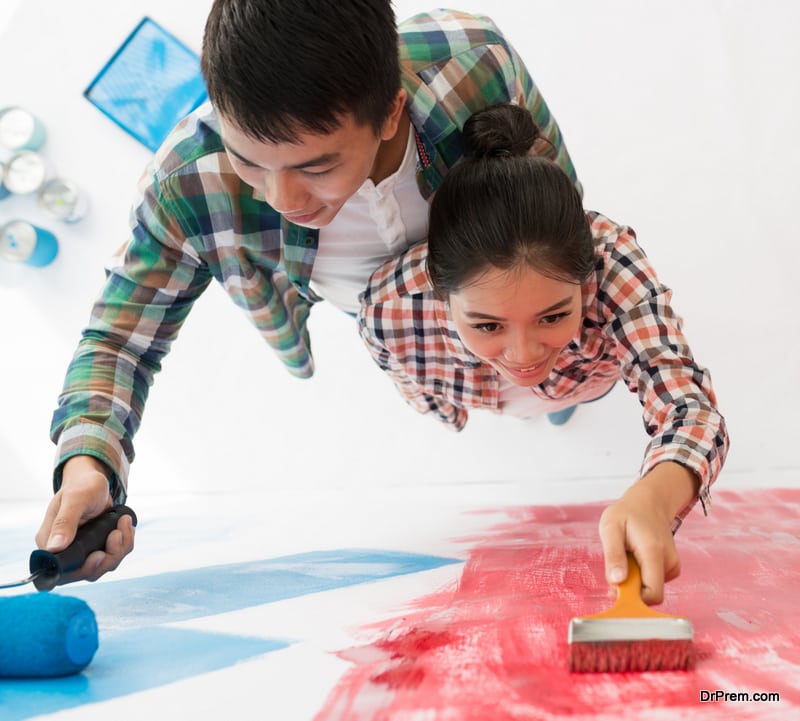 This finish has a subtle sheen, covers wall imperfections well and the best thing is that it requires just one coat of paint, which makes it a very budget friendly choice.
Semi-gloss finish
For house painting, the most important is to know the pros and cons of each paint/finish. For example, semi-gloss is best for high-moisture rooms such as bathrooms. You can clean it easily with water and soap, and less paint is required (maybe just one coat). However, it does not cover imperfections in the wall.
Gloss finish
Gloss finish is mostly used on woodwork. It needs many coats and imperfections are tough to hide. It takes a long time to dry too. But it's durable and can be cleaned pretty easily. 
What are the kinds of paints available? 
Water based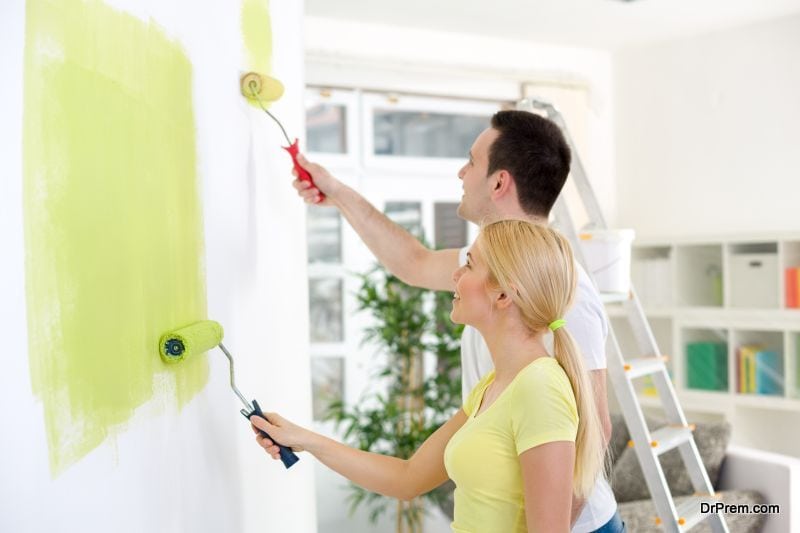 Most paints available nowadays are water based as it is very easy to apply. Though if you had used oil paint earlier, then water based paints will not 'stick' to the walls. You have to first wash the surface, roughen it with medium or smooth sandpaper, so the new paint sticks on. You can also check for 'waterborne alkyds' or 'waterborne enamels', which behave and look like oil based paints.
Water-based paints are a good choice for the exterior as they do not fade in the sun. Another plus point of water based paints is that they have low toxic emission (VOCs), and prevent mildew growth. When you are beset with pollution all around, then using water based paint is a good solution to prevent indoor air pollution.
Oil based
This paint can be used in virtually every surface, is extremely durable and has a rich finish. The drawback is that oil paints emit strong fumes, and cannot be cleaned with water. You will need turpentine or other solvents to clean up. Types of wall paints such as oil based paints are good for the kitchen and bathrooms, as they can withstand moisture. A good finish can be had without much effort.
Whitewash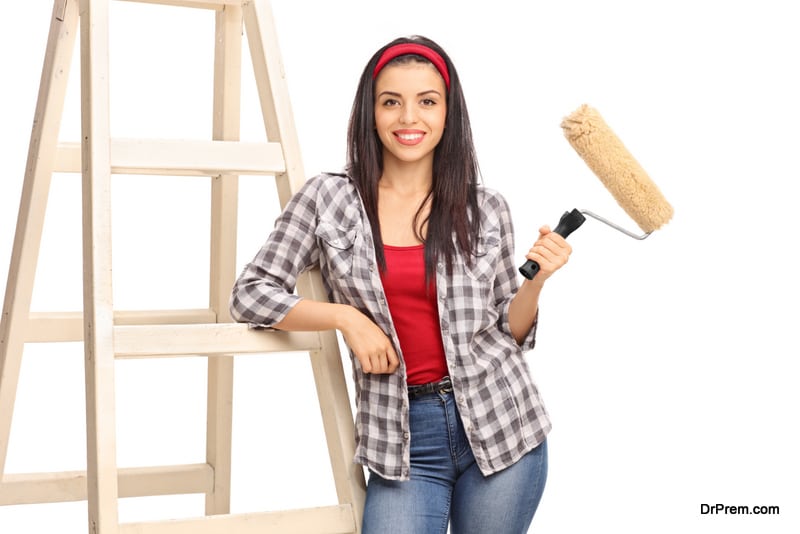 It's the cheapest paint available made of slaked lime/powdered chalk mixture. It can be used to paint concrete and brick walls, and as the name suggests it whitens the walls. Sometimes, manufacturers add fevicol and other pigments to add color.
Emulsion paint
The solvent used in emulsion paints is water and binders used are acrylic resin, epoxy, alkyd resin etc and can be used for exteriors and interior. They dry quickly and are quite durable.
Textured paint
Textured paint has started a trend of textured walls in interior design, as many styles can be created on the walls. They are used as a beautiful alternative for wallpaper and hides uneven wall surfaces.
Cement based paints
This is also water based paint and cement based paints do need any oil/organic matter. It's usually used outdoors due to the hardness of the cement in the paint, as it prevents water penetration. It can be used on concrete walls indoors also.
Enamel paint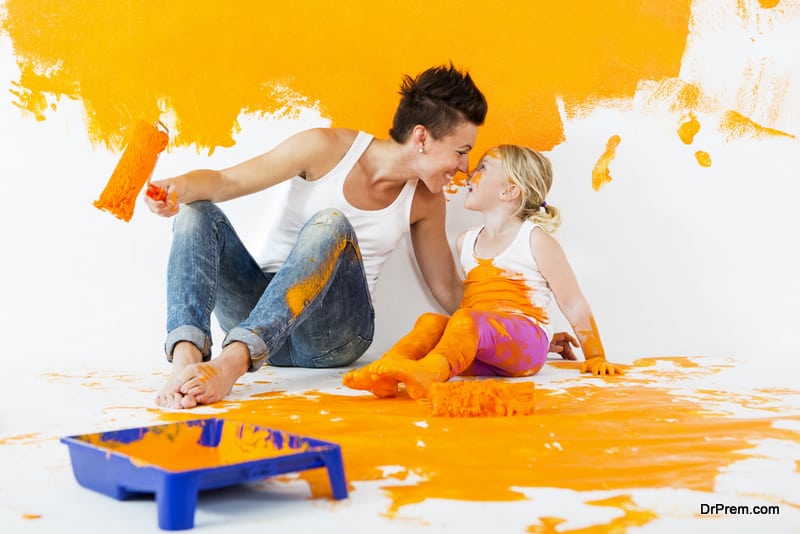 In house painting, we can't ignore the popular enamel paint. This paint is opaque, glossy, oil based, has good coverage as well as color retention. Depending on what thinner you use, it dries quickly or slowly.
Distemper paint
This paint is water based and has the same components as whitewash. It's available in paste and powder form, and is cheap. Can be used outside and inside the house.
Anti-condensation paint
This paint is designed to prevent moisture condensation. It has a matte finish and the fillers used are cork or other insulating materials. This paint is ideal if you live in a humid place, as it will save your walls from mould and fungal growth.
With house painting explained thoroughly, you will be able to use your knowledge to make the right choice of paint. Be sure to use the best tools, as they help to get the best look both indoors and outdoors.