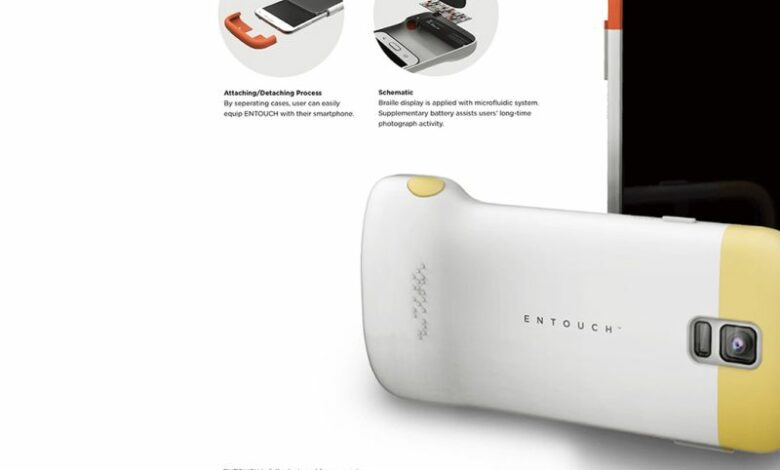 The era of Smartphones is evolving everyday and we except upgraded features from the new ones. Phone manufacturers are striving hard to enhance the features and bring new design changes. Let's take a look at some interesting phones with admirable features.
Luna Phone
The Luna phone is an elegant, minimalist and stylish phone. Designer Jorge Arbelo Cabrera created the Luna phone for its simplicity. The phone interestingly has no buttons, you write on the touch pad below the screen for everything – from making a call, writing messages, to adding a contact you use the touch pad. Although scribbling everything on the pad will not make things fast but it surely cuts the monotony. The screen comprises of a lot of LEDs as a backlight. This simple screen shows numbers and messages.
Lumnia 1030
The design of this redesigned Lumina 1030 phone seems to have been inspired by Nokia X7. We think designer Laura Donici could throw some light on that. The sound quality is very good, as we get 5.1 channel sound with four stereo speakers. Similarly, if you are keen to record something, the four microphones help you record 5.1 quality sound.
The camera on the rear just like the Nokia X7, enhances the style of the phone. The three LED flash lights on the rear are a new addition. The camera resolution is between 41 to 50 megapixels and the front camera is 12 mega pixels.
Nexus 5, 2015
The design of Nexus 5 is accredited to Kim Wayne, the same guy who designed the Nokia N1 tablet. The Nexus 5, 2015 from LG retains many elements of the Nexus 5, including the dual front speakers.
It is speculated that Google will release two body types of the Nexus, a plastic and a metal one, manufactured by LG and Huawei, not respectively. With trivial curves at the back the Nexus, 2015 would feature two LED flashlights and autofocus laser to assist the camera.
Entouch concept mobile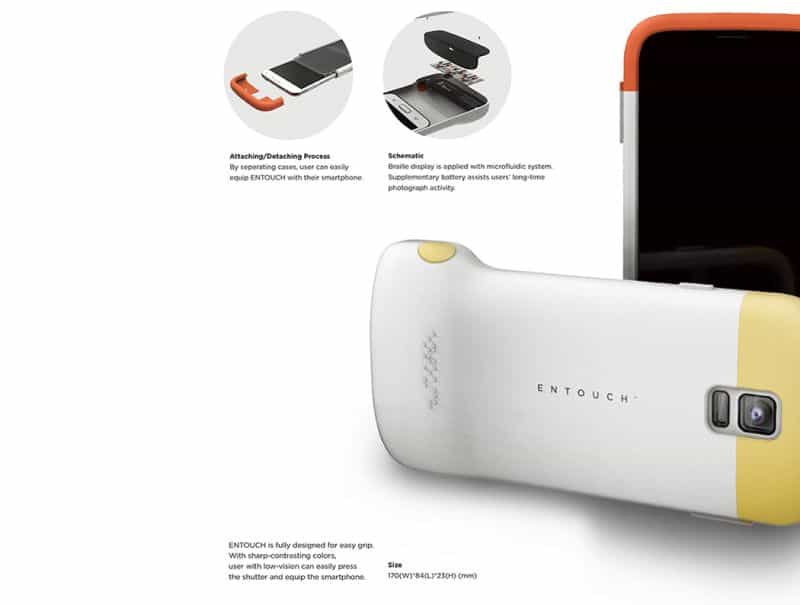 This concept is great, indeed, as it will empower the visually impaired to use a smart phone. The Entouch is not exactly a phone but a concept to covert a normal smartphone into a device that the visually impaired can use. Slide on the Entouch case on your smartphone and all the visual information on the screen will change into bumps.
Yes, you will get a touch screen with the Braille technology. A group of designers have created the Entouch with a smart tactile screen and a click button that will help the visually impaired to touch and understand what they are clicking with the camera.
Designers and engineers are working hard to lure the customers to buy their phones. We as consumers of these goods benefit from the competition.