Remote Technologies Incorporated (RTI), a name associated with high quality, very efficient remote control options for residential, commercial, and transportation applications. RTI is an ideal option for those looking for remote controls that are obviously good in their work but also are chic in their design. They are good to look at, very efficient in functioning, yet they have simple user interface.
The system controllers from the house of RTI are affordable; in fact, they seem to be cheap for all the qualities they have. Their audio distribution systems also belong to not so expensive range, and then come the best – the RTI remotes that are cheap and work like no other remote does.
T2x Remote Control
The T2x remote control is RTI's fifth generation remote control that speaks volumes of engineering excellence. A full component of hard buttons on T2x remote control give its users a user-friendly interface, as hard buttons give accurate, quick and intuitive control. The 2.8" touch screen on the top of the remote allows users to create a custom tailored way to manage and control smart devices spread throughout the home.
The above-mentioned features are kind of normal features you will find in some other remotes as well. However, the RTI designers tried their best to take this fifth generation remote control to greater heights, and they succeeded in their efforts to come up with a product that is unique and all the more efficient than the previous remote controls.
The new, unique, and smarter than ever before features include a grip sensor, which keeps the remote awake during use. It allows improved gesture control with the help of flush-mount touch screen, an accelerometer for instant-on control, Wi-Fi and more.
RTI Remote with Keypads Combine Touch screens and Buttons
As RTI is known for its remarkable range of remote controls that work efficiently, that look gorgeous, and that are easy to use. Following are such remote controls from RTI that have all these features and a unique combination of touch screen and hard buttons for the convenience of the users:
KX1 In-Wall Keypad
The KX1 In-Wall Keypad from RTI is designed to take multi-room audio control to the next level. The design combines a 1.2 inch colored OLED display and eleven customizable hard buttons. This unique design makes the remote control so convenient to use by users, and you will love its sleek chic look.
T3x Wireless Control Interface
T3x home automation remote control offers its users an unparalleled functionality, as it is a superb combination of 3.5-inch LCD touch screen and programmable hard buttons. You can easily use it even if it is pitch dark because of the backlit design, and you need not press the buttons again thinking it did not press the first time because the vibrating feedback lets you know that you punched right. It has a built-in camera and microphone that makes it a good intercom as well.
KX10 In-Wall Touchpanel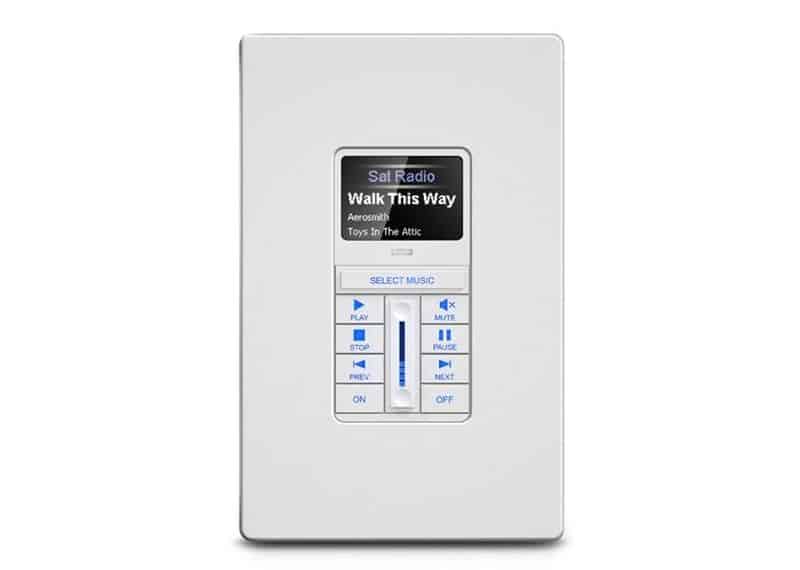 The color wall touchpanel offers custom control and feedback to the users, making use of so many entertainments and other home automation systems at home fun. If you use KX10 as a part of a complete RTI control system, you can use this touchpanel with a full two-way control. The 10.1-inch widescreen and the capacitive touch LCD display makes video viewing via an HDBase T video port possible.
WK2 Water-Resistant In-Wall Keypad
The WK2 in-wall keypad is perfect for automating your bathroom, kitchen, or outdoor areas. It has a sleek design and an all-glass exterior construction. The OLED screen and the solid-state keypad enable you to have song metadata and other two-way feedback.
The RTI remote controls make custom home automation easy and effective. The remotes controls are adept at offering users a user-friendly use experience, and their sleek and sophisticated looks add a certain charisma to the homes.