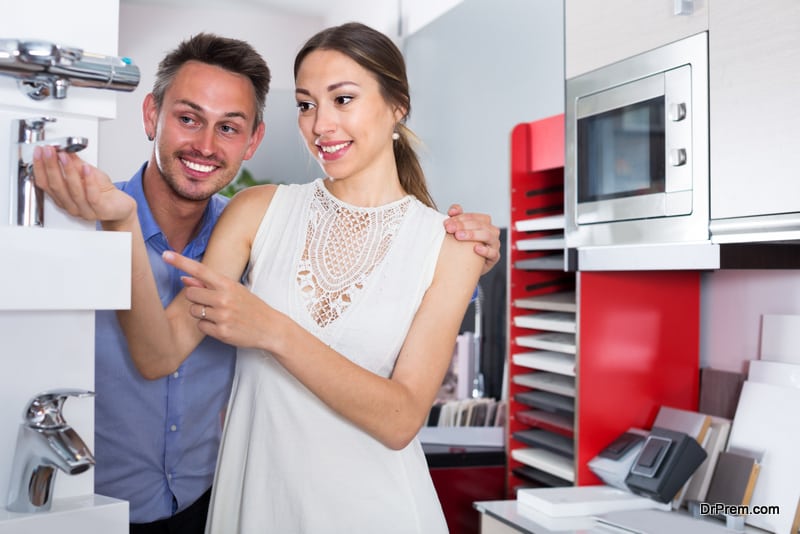 Bathrooms and kitchens are probably two such parts of the house where you pay the least of your attention. Usually, because it is away from your guest's views and somewhat a personal space, we strongly disagree. Because we believe it to be your personal space, we think it should be revamped and styled as strongly as the others. Here we attempt to educate you all about buying bathroom and kitchen faucet. Our tips will help you with how to shop and provide you with a list of the finest faucets in home design.
 Modern faucets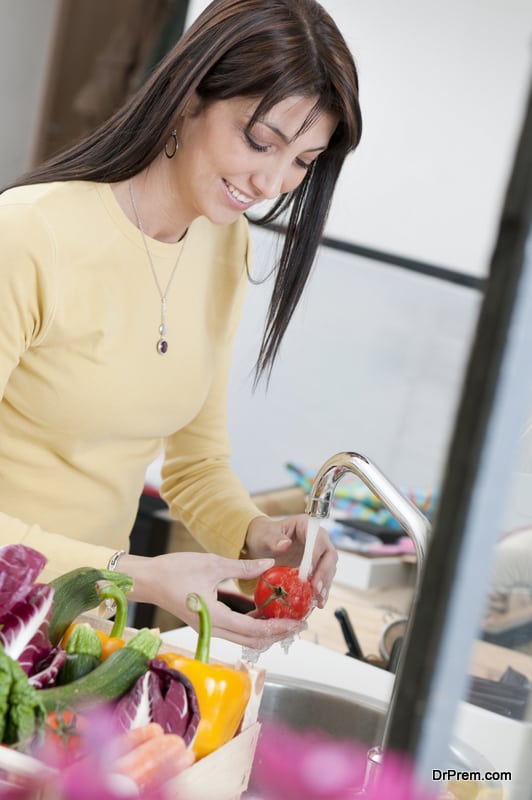 Irrespective of whether you are setting up your new house or upgrading he kitchen and bathroom areas, the modern faucets can be of great help. They will make the corroded leaking and dripping faucets easy to replace. Many of these will also be provided with a lifetime warranty which will cover all defects. In terms of quality it is tough to have a hierarchy of the best faucets in home design. For you to choose from them you just need to decide the pros and cons for each and how it suits you.
Tips for buying bathroom and kitchen faucets:
Make sure the faucet matches the number of mounting holes
The sinks you may have in your bathroom and kitchens are most likely pre drilled and have a certain number of mounting holes. If this original sink is kept intact then you have to grab a base plate that can cover the extra holes. While this is still a possibility we would strongly advice against the buying of such a faucet that has more sink holes as then you will have to drill the extra holes.
Installation and repair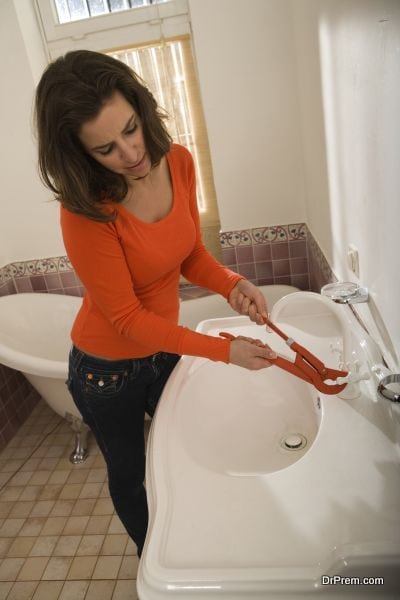 It is always easy to replace a sink and a faucet simultaneously. This is because you can easily install the faucet. There are also certain fittings that you can simply tighten with a screwdriver. There are long hoses for water supply and this would enable you to make lower connections in the sink cabinet.
This is a great convenience as the tools become easy to access. Most of the faucets focus on conserving water and guarantee leakage free services. In case it malfunctions, you will get the replacement part from the manufacturer but not the whole thing will be replaced. What you need to consider while pondering over how to shop for faucets is that the head should swing sufficiently so that it reaches the entire sink.
Have a proportional faucet
This one is about looks. A very large sink with a tiny faucet can look weird just as a huge faucet would make a smaller sink appear even tinier.
Shapes and spout styles
There are some straight spout faucets which come at an affordable price but are a compact addition to your kitchen. However, it might be required of you to move around the faucet when you are trying to put underneath it a big pot. The gooseneck models work better in terms of clearances available but the cons to these are that there is a chance of splashing in a shallow sink.
Some great types of faucets
Single lever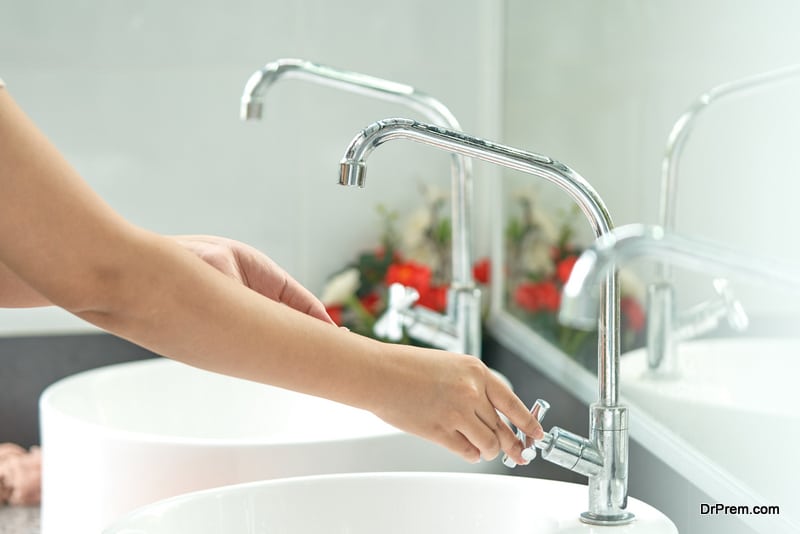 The dual handed models require more room than this so space isn't much of an issue. They also have the feature of dispensing a mixture of cold and hot water. While looking for these just pick the one where you can preserve the last temperature setting while you turn it off.
PVD finish
This physical vapour deposition fish is a great addition among faucets in home design. Though you can notice minor staining, they are scratch resistant and available in several variants like copper, bronze, gold, nickel and polished brass.
Pull out spout
This particular model will offer you a combination of a spout alongside a spray head quipped with a swivel. This increases the flexibility of the hose. Here all you need to keep in mind is that the hoses should reach all nooks and corners of the sink whenever the spout is extended.
Supply hoses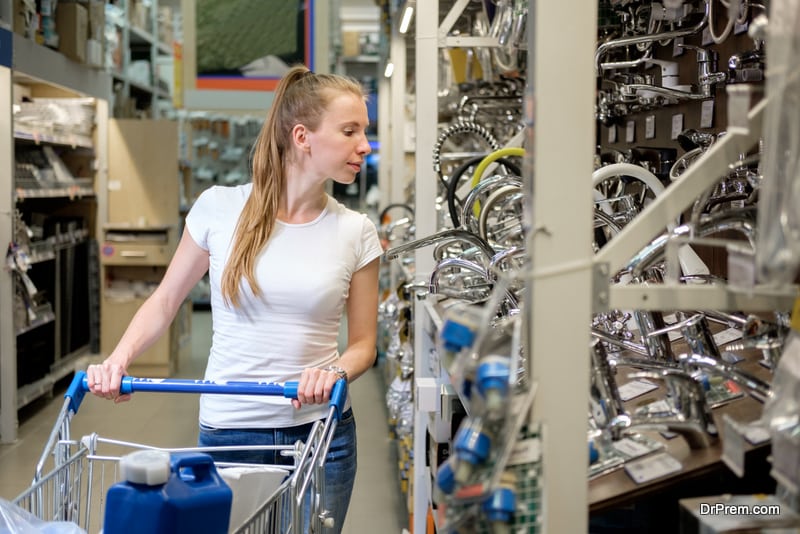 This enables you with longer hoses, which means that it is easier than others to connect to water supplies.
Counterweight
This will be of good help in retracting the hose and the spout within the base.
Some pros and cons
Single handle faucets: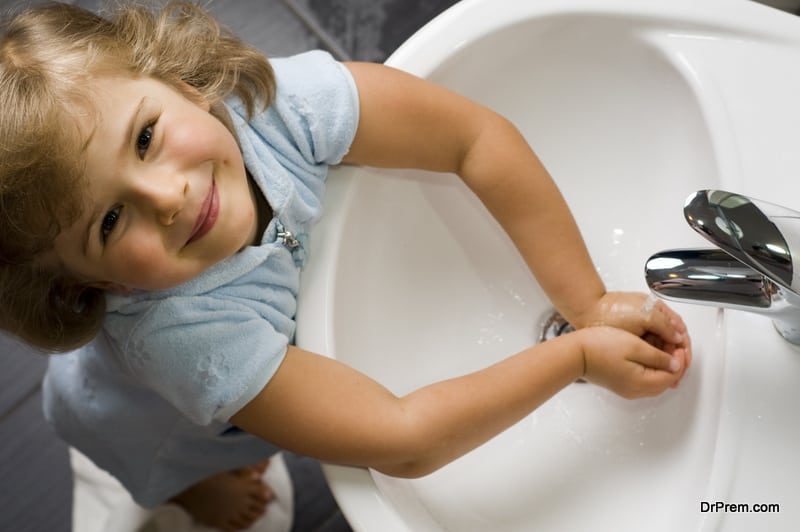 Pros: They are easier to use and also take much lesser space than the double handed variants.
Cons: The temperature adjustments are not as perfect as you would want them to be. This is better performed by the two handled ones.
Two-handle faucets:
Pros: The temperature adjustments are as good and precise as you could have asked for and definitely scores above the single handed variants.
Cons: It is much more difficult to be installed and while adjusting the temperatures you might be needing the use of both hands.
Pull-out and pull-down faucets
Pros: If the hose has been chosen long and sufficient to reach all parts of the sink then this variant is very handy while rinsing vegetables or cleaning the sink.
Cons: A smaller sink might not require this particular variant.
Hands free faucets: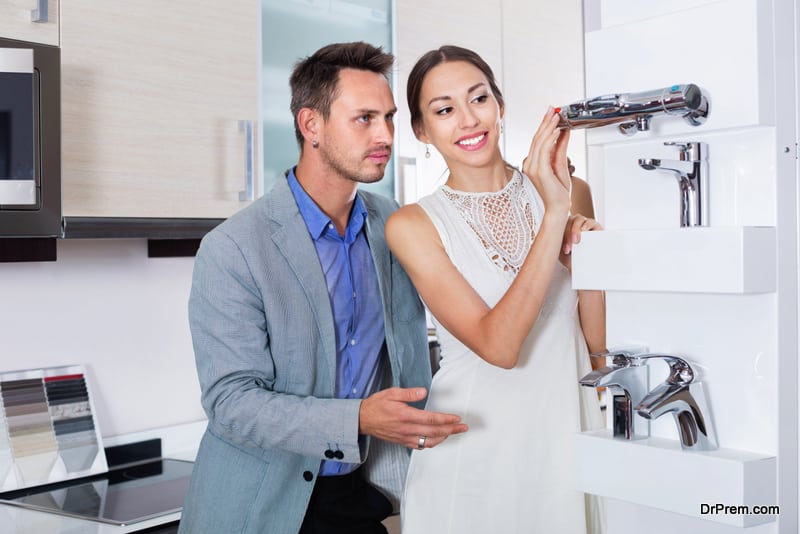 Pros: You do not need to check the fixture as in this particular model you have a water sensor. So it is very convenient to have.
Cons: In a few of the designs of this variant the sensor is oddly placed and that defeats the whole purpose of not having to use your hands. In some other cases the faucet needs to be tapped which makes the part you touched dirty and you have to wash it again.
Conserving water:
Now that you know how to shop you can also feel happy at how much water you are saving. With modern faucets being equipped with ceramic discs and these are turned off the moment the ports close. You are not only making your bathroom and kitchen tech savvy but also doing your bit for the environment. 
Final words
We sincerely hope that our tips would enable you to have the finest of bathroom and kitchens that would leave everyone spellbound. Not only will the right bathroom and kitchen faucet spare you from the unnecessary leakages and help in conserving water but also add to the positivity associated with your house. Powered by your new-found knowledge we wish you luck as you embark upon implementing these.