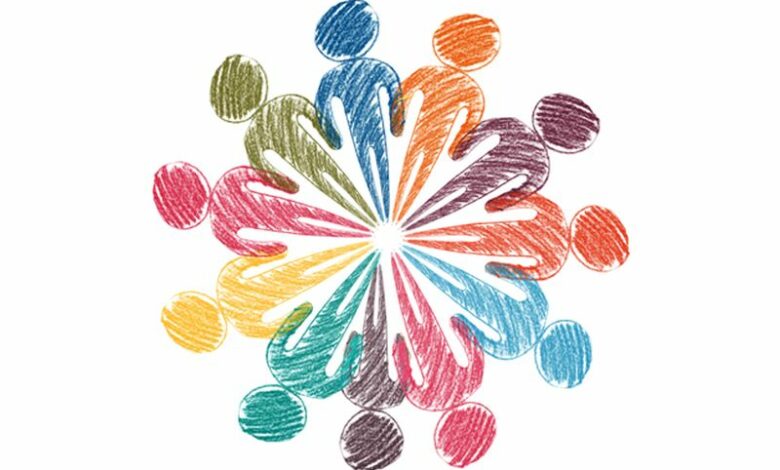 When it comes to choosing a career, we all want the best. Social work is an exciting field. However, it's not everyone's cup of tea. While, on the one hand, you will be making significant differences in the lives of people, you also need to prepare for what to expect on the job. But, if you're already decided this is the field for you, we are here to help. You may know the basics, such as you'll need to study extensively for the sector, but that's not all there's to it. Like any career, social work also has prerequisites you'll need to meet before becoming a part of the profession. Here are some tips you should follow as you work your way up the ladder while becoming a social worker:
Identify your specialization
Social work is an extensive career. Numerous career options are waiting for you. You need to figure out what area of social work makes the most sense to you. If you like your pick, you need to extend your research into salary expectations and job requirements. You also need to figure out how much you'll need to study and what additional certificates you'll need for the work you want to do.
Get the degree you need
Most social workers need at least a bachelor's degree before pursuing a career of their choice. However, better opportunities come with higher education, such as a master's or doctoral program. Either way, you can acquire an online social work degree to create a flexible learning experience for yourself. It will help you gain relevant fieldwork and expertise while completing your education.
Finish your ASWB exam
You need to clear the Association Of Social Work Boards (ASWB) licensing exam. If your state has any additional requirements, figure those out. You need to get approvals from your state's social work board to sign up for ASWB. It will help you if you know ASWB administers different exams. These are bachelor's, master's, and clinical. You will need to have the minimum education required to go for each and appear in their exam. The range of difficulty varies, but you need to do well to determine the next step of your future.
Get a state license
After you complete your education and your examination requirements, you need a license. The state will provide you with an appropriate appointment as long as you meet the requirements. Once again, every state is specific with the license they provide. So it would help if you did your research to ensure you get the proper one at the right time. Here are some licenses that you can look into as you pursue your journey as a social worker for your information and understanding. You should get a license baccalaureate social worker (LBSW) if you finish your bachelor's and obtain a license. You will become a licensed master social worker (LMSW) if you complete your master's in social work and get a license according to your requirements. You will become a licensed clinical social worker (LCSW) if you get a master's in social work and complete specific clinical training with the suitable coursework.
Start your career as a social worker
When you're ready to start your career as a social worker, that entails you've jumped all the hurdles that we're keeping you from pursuing your field. Many careers are waiting for you.  With a license to practice under your belt, here's a small glimpse at the alternative career options you can choose with your social work degree:
·         School Social Worker
If you're choosing to work in schools, you will work with students coming from various backgrounds. Your job will include connecting students' personal and academic life to ensure they're on the right track. You will also need to develop relationships with students' parents and keep them involved in their child's growth. You may need to go the extra mile if the child gets tangled in issues that go beyond education. In some cases, you'll need to help with a child's behavior, social and emotional issues. In existing students, you may need to look into juvenile Justice and involving social services.
·         Substance Abuse Worker
If you're involved in substance abuse, you need to work with individuals or families struggling with drug abuse. This means you may need to bridge the gap between medical services and help someone get appropriate help. You can work in rehab centers, NGOs or carry out your independent work. In some cases, you can work in prisons and even provide support while working for other social service agencies.
·         Mental Health Worker
If you work on mental health issues, you will work with people struggling with mental health issues. You will need to get a master's degree if you wish to venture into this field. You will work with individuals and even work in circles to help people get better.  Your work may lead you to work in hospitals clinics, mental health clinics, and even in rehab centers. You need to provide care and support to these patients. The work can get emotionally taxing, but you need to prepare yourself to shoulder the workload. Your job will also extend towards families and help them understand what mental health is and what these issues entail.
·         Medical Social Worker
Medical social workers provide care to patients in various ways. You may need a surface-level understanding of medicine since your job will expect you to work with families and patients. You may work in hospitals, elderly patients' care houses, hospices, or even in clinics.
Think about carrying your education forward
Suppose you wish to continue working as a social worker. In that case, you will need to continue renewing your license, leading you to continue your education. Some states may ask you to complete extra hours of service. In contrast, others may implore you to get a higher educational degree. It would help if you knew beforehand what the career trajectory looks like for your specialization. You can study to a doctorate level. Some fields may lead you to do your Ph.D. However, a Ph.D. is primarily for those who wish to go into teaching or research. But you can work and earn experience that can help you cultivate a healthy social work portfolio.
Conclusion
Social work is an intense field. There is much you need to do before you can begin your career. The education and time you invest into it will help you develop a fruitful career option for yourself. Your job will take you to many places, such as becoming a school social worker, pediatric hospice social worker or clinical social worker. Your research should inform you what the requirements are for your field. Suppose you need to study to the masters or are bachelors good enough. Some states are very rigid when issuing licenses, so gather the correct information you need before starting.
Article Submitted By Community Writer