Denver is one of the most popular tourist destinations in the United States, and it's easy to see why. The Mile High City offers a little something for everyone, from outdoor enthusiasts to foodies to history buffs. And while there are plenty of great hotels and Airbnbs to choose from, sometimes you just want the all-inclusive experience of a resort.
In this article, we have gathered five resorts that offer a range of experiences for travelers looking for a luxurious experience in the Denver area. From historic properties to modern amenities, there is something for everyone at these top resorts. And these are:
1.  The Brown Palace Hotel and Spa
Located in downtown Denver, The Brown Palace Hotel and Spa is a historic property that first opened its doors in 1892. The hotel has hosted everyone from U.S. presidents to celebrities over the years, and it's easy to see why. The Brown Palace offers luxurious accommodations, a world-class spa, and five on-site restaurants, including the award-winning Ellington's.
2.  The Broadmoor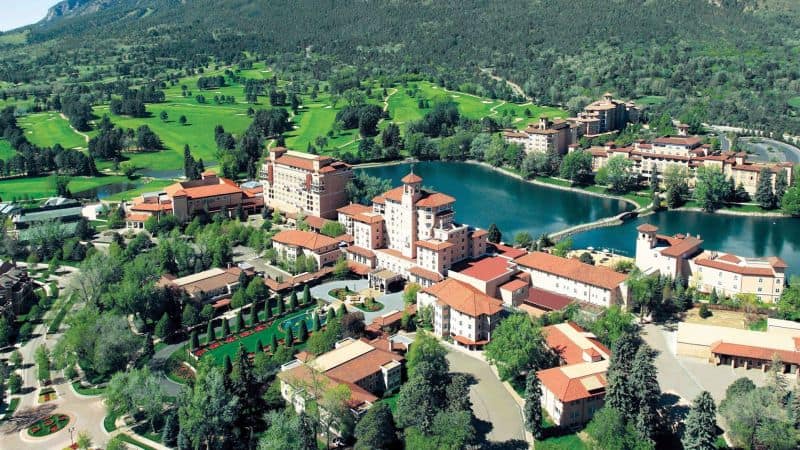 Image Source : broadmoor.com
The Broadmoor is another iconic property in Colorado Springs, about an hour south of Denver. The resort first opened in 1918 and has since been expanded to include 3,000 acres of land. The Broadmoor is home to three championship golf courses, 19 tennis courts, seven pools, and a 5-star rated spa.
3.  The Ranch at Emerald Valley
If you're looking for a more intimate resort experience, The Ranch at Emerald Valley is a great option. The Ranch is located in the Rocky Mountain National Park, about 90 minutes from Denver. The property includes just 14 guest rooms, each with stunning views of the surrounding mountains. Guests can enjoy a variety of activities, including horseback riding, hiking, and fly fishing.
4.  Cheyenne Mountain Resort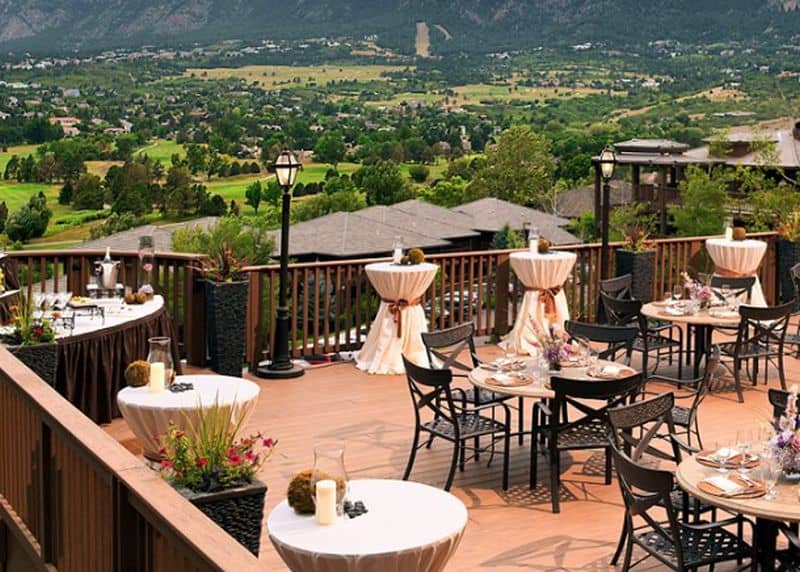 Image Source : cheyennemountain.com
For a truly unique resort experience, check out Cheyenne Mountain Resort. The property is located in Colorado Springs and sits at an elevation of 6,000 feet. Cheyenne Mountain Resort is home to a variety of amenities, including an indoor water park, an 18-hole golf course, and a full-service spa.
5.  The Oxford Hotel
Located in the heart of downtown Denver, The Oxford Hotel is a historic property that first opened its doors in 1891. The Oxford Hotel has been meticulously restored and features Victorian-era architecture and décor. The hotel is also home to the award-winning Urban Farmer Steakhouse.
As for the planning, we would suggest that you prioritize the places to see and things to do by picking the resort that offers the perfect balance of amenities, location, and price. You can find more information on each resort mentioned above on their website.
Another extremely important aspect is ground transportation. Avoid stressing over traffic jams or losing time waiting for the next bus from the airport, book a professional car service to transport you to and from the airport. It's much more convenient, quicker, and safer.
It would be ideal if you bought your plane tickets in advance and looked for discounts. The same goes for resort reservations.
When it comes to what to pack, think about the weather and activities you'll be doing on your trip. Denver is known for having 300 days of sunshine a year, but that doesn't mean you won't need a jacket in the winter.
Here are a few items we recommend packing for your trip:
Comfortable walking shoes
A light jacket or sweater
Sunscreen
Sunglasses
Hat
Camera!
So whether you're looking for a luxurious experience or a more intimate getaway, there are plenty of great resorts to choose from in Denver. So what are you waiting for? Start planning your trip today!
Article Submitted By Community Writer