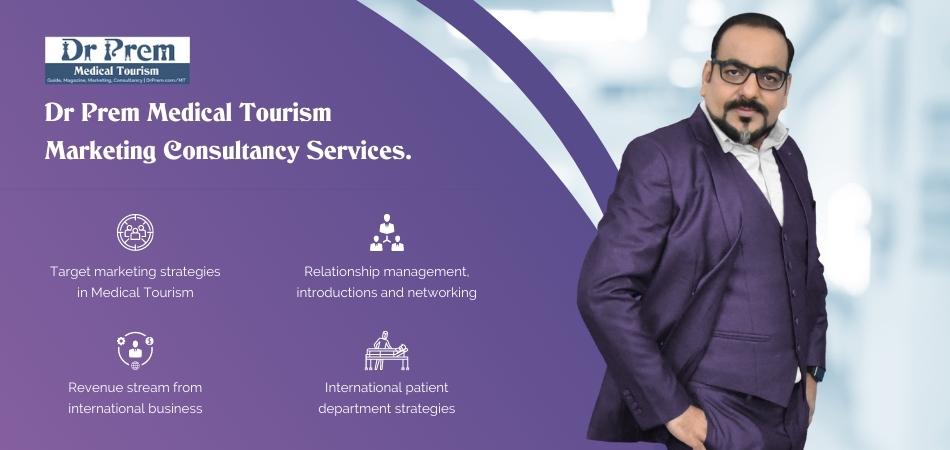 Antibacterial soap is any cleansing product to which specific antibacterial constituents are added. These chemicals destroy bacteria and microorganisms present on the skin surface. It has been observed like everything is "antibacterial" nowadays. The increasing pollution levels in the environment and our surrounding have led to this. Almost 70 percent liquid soaps presently on the shelves of American grocery stores flaunt the word antibacterial on their labels, and still new antibacterial products are being added to the list of these cleansing arsenals. The more important question is are we getting cleaner with these products?
Given below is the list of top 10 antibacterial soaps to keep your body clean and germs free.
1. Swastik Neem Soap
Price: $7.18
Swastik Neem Soap contains more than 20 percent of pure neem oil in it. The other pure and natural ingredients are palm, saponified oils of olive, coconut, neem, avocado, coconut, shea butter and jojoba and rosemary extract.
USP: The product has around 10 to 20 percent of pure neem oil and pure olive oil. The great cleansing effect is provided by combined effect of jojoba and shea butter. There are no animal ingredients in the product. It is made without synthetic colors or added fragrances. No artificial preservatives are added. The soap is 100 natural.
Pros: The soap is very gentle on the skin and does smooth cleansing without shedding away the natural oils of the skin. The soap meets the challenge of imparting ancient healing properties of neem along with the aesthetics of a soft handmade soap. The customers all over the world like the product for its therapeutic and medicinal functions. This soap helps in giving relief from skin irritations too. Neem is a very good remedy for acne prone skin. Obviously the soap is not going to clear your skin in an overnight but regular application will surely help improving your skin texture.
2. Dial Antibacterial Soap
Price: $3.10
Skin products of Dial are made for health conscious people. They manufacture body wash, hand wash, bar soap, NutriSkin lotion etc with medicinal ingredients. Skin needs nourishment for staying healthy. Dial products are made keeping in mind nourishing requirements of the skin.
USP: It has Vitamins Hydrating Vitamin Complex with A, E, & B5 and Glycerin as its main ingredients. Vitamins help in giving cleansing protection to the skin. Presence of Vitamin E makes it suitable for moisturizing and smoothening skin. It softens up the skin and gives it a protection against UV light damage. Vitamin A helps in imparting skin elasticity and improves skin tone. The other important ingredients are water, Sodium Chloride, Sodium Palmate etc.
Pros: Dial Antibacterial Soap does not dry the skin and maintains suppleness. The soap helps in removing bacteria from the skin by cleansing it. Outer layer skin cells are not washed away by the effect of this antibacterial soap. This multipurpose soap could be used like an ordinary soap but only on external skin.
3. Cetaphil Antibacterial Cleansing Bar
Price: $19.74
Cetaphil is a renowned line of skin care goods by Galderma Laboratories. It collection has various products like soaps, creams, lotions, cleansers, and moisturizers. These products are easily available at grocery stores and pharmacies in various countries like United States, Canada and India. The products are basically made for the dry, sensitive, pimples prone skin. These products are scent free to suit sensitive and allergic skins. Most of the products are oil free and suitable for all skin types which has made this brand famous for manufacturing simple and non harsh skin products.
USP: It is an effective antibacterial cleansing soap. The main ingredient is triclosan which offers deep cleansing for dry and sensitive skin. This soap has been recommended by the dermatologists for various skin conditions like dryness, irritation etc. Neutral pH formulations do not leave any irritating deposits on the skin. The soap is completely non-comedogenic which means it does not block skin pores and allow them to breathe and feel fresh.
Pros: It's a dual purpose remedy for all types of skin tones. The soap provides moisturizing effect along with the antibacterial and deodorant benefits. It forms a perfect all over body cleansing soap. No harsh chemicals have been added to the soap. It is very gentle to the skin and does not harm skin by its antibacterial features.
4. Oatmeal & Lemongrass Soap
Price: $5.95
We have been learning about the medicinal functions of Oatmeal and Lemon since our childhood. This soap combines both the ingredients together to form an antibacterial skin nourishing soap.
USP: It has Oatmeal & Lemongrass in it which imparts antibacterial effects to the skin. It is suitable for all skin types. The soap has a fresh scent of lemongrass combined with gently scrubbing oatmeal. Oatmeal helps in removing the oldest dead skin from the outermost skin surface and helps in maintain smooth and fresh skin. These antibacterial soaps are formed at low temperatures to ensure that the plant and the herb extracts stay as fresh as possible. Another important feature is that they do not contain any artificial foam boosters, perfumes, animal fats etc. Care has been taken to keep them free from synthetic emulsifiers, preservatives and petrochemicals etc.
Pros: This soap enables deep cleansing of the skin with its antibacterial properties. It provides complete nourishment to the skin and makes it rejuvenated. It forms a unique and special gift item which could prove very usable. They are a better-quality and longer lasting effect soaps which produces a smooth and creamy lather that helps to nurture and gently purify the skin.
5. Sapoderm Medicated Antiseptic Soap X 3
Price: $4.20
It is a medical treatment for acne prone skin and helps in maintaining the natural glow and radiance of the skin. It is a very good formula to maintain clear, clean and healthy skin. The product is a perfect blend of nature and science. It has many natural ingredients as its constituents that help in maintaining natural skin texture and tone in an herbal way.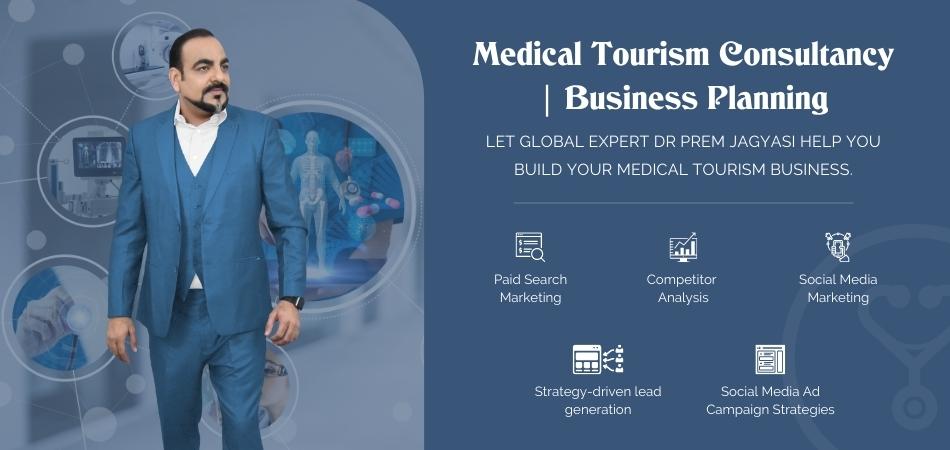 USP: The soap has got 20 percent pure coconut extracts which helps in deep and thorough cleansing of the skin. It has also got Triclosan in it for effective anti-bacterial action. It protects skin by laying a Triclosan shield on the outermost skin surface that helps in fighting bacteria. The regular use of this soap helps in building immunity to new infection.
Pros: It helps skin in feeling fresh and smells clean. Regular use while bathing allows the Triclosan to bestow
you all over odor protection throughout the day. It produces creamy and silky lather which leaves your skin cleaner, fresher and younger than it's ever been before. It helps in controlling pimples, acne and oily skin texture. It cleans and opens up the blocked pores and eliminates excessive oil layer over the skin in a smooth and gentle way.
6. Rasasara Cleansing Bar for Kapha
Price: $24.00
Rasasara is a brand that uses aromatherapy and the prehistoric Indian wisdom of Ayurveda whose main focus is curing people and imparting them spiritual happiness. This thousands year old remedy is used for providing medicinal cure to the skin. Another most remarkable thing about Rasasara is that it uses recycled material for packing its products.
USP: The best way to apply any antibacterial on body is in the form of a cleansing bar because it is really convenient to use while showering and does not leave the skin soggy and wet. It has got powerful antibacterial characteristics that protect skin from infections. A gentle lather is formed which removes all the dust particles from the skin and cleans it deeply. It makes the skin shine by cleaning it thoroughly and keeps it fresh and clean all day long. It has natural ingredients in it like water, coconut, neem, sunflower etc. It's good to prevent pimples and acne as well.
Pros: There is a slight pH adjustment in the beginning but once your skin gets used to it, the glow and the radiance is easily visible. Dermatologists recommend this soap for men as after shave bar. It helps in removing the dry and dead skin patches and reveals the underneath fresh and lively skin.
7. Antibacterial Moisturizing Natural Bathing Soap
Price: 6.23
This antibacterial moisturizing natural bathing soap is designed to eliminate fungus from the skin surface. It has properties that freshen up the skin by removing microbes if any present on the skin surface.
USP: It cleans and purifies skin in a very gentle way without harming skin. It has got anti-fungal properties. It rejuvenates the skin and imparts natural glow to the skin. It helps in removing dark spots and acne. It maintains smooth supple beautiful radiant skin. Regular application helps in making your skin look younger and fresh.
Pros: It a way of treating your skin medicinally without seeing the doctor and without spending money on expensive ointments and medicines. The soap has the ingredients that support skin metabolism and prevent skin coarseness and dullness. It is a simple way of reducing pimples, redness and other minor skin irritations. The anti-fungal properties not only clean the skin externally but also clean deep pores on skin surface. Any type of fungus residing on the skin surface is cleaned off which prevents further worsening of the skin surface.
8. Tisserand Anti-Bacterial Pure Vegetable Soap
Price: $6.38
Robert Tisserand has a great interest in the Art of Aromatherapy and his first book was on the same was published in 1977. He wrote about nature, planets and life force in his book. In 1985 a company named Tisserand Aromatherapy Products Ltd was formed where Robert Tisserand could practically implement each and every bit of his experience. In one of his books he has written about benefits of 300 oil extracts. The company has manufactured numerous products since 40 years and Tisserand Anti-Bacterial Pure Vegetable Soap is one of them being manufactured in England.
USP: It has fresh Tea-Tree essential oil and Nourishing Avocado vegetable oil as its important ingredients. Sea Buckthorn seed oil is also added which enables protective properties to the soap. Tisserand Anti-Bacterial Soap is a stimulating and antiseptic soap for all skin forms, mainly helpful for oily or problematic skins. They give soothing and conditioning effect to the skin and helps in maintaining its glow and radiance.
Pros: It does not contain any synthetic colors. It is scent free which makes it suitable for allergic people. The product is almost 98 percent organic and does not contain any animal derived ingredient. It's completely vegan friendly which makes it a best choice for environmentally friendly people.
9. Cuticura Medicated Anti-Bacterial Bar Soap
This soap is recommended by Dermatologists for blemishes and acne prone skin. It is very pure and gentle on the skin. It has non-comedogenic cleansing formula which helps in removing the dead skin from the surface and reveals new fresh rejuvenated underneath skin. It has special hydrating ingredients for deep cleansing which removes dirt and oil from the skin which causes blemishes and acne.
USP: The main ingredients are water, coconut acid, Glycerin, Sodium Chloride, Titanium Dioxide etc. It has a special antibacterial ingredient known as Triclocarban which keeps skin free from bacteria and germs. It maintains glow on the skin.
Pros: It produces gentle and silky foam which helps in deep cleansing of the skin. It is not harsh on the skin and helps in maintain glow and spark on the face. It is been used since 1865 and the product is fully reliable. It could be used as a facial soap, hand soap, shower soap and so forth. It Cleans effectively and lathers well. It has a got a pleasant fragrance and has nice long lasting moisturizing effect.
10. Asepso Antibacterial Agent Soap
Price: $10.99
Asepso Antibacterial Agent Soap is another antibacterial soap for healthy skin. Basically it is used for cleaning hands.
USP: The main ingredients are Sodium Soap and Glycerin which act as antibacterial agents and helps in thorough cleaning of the skin. It's a Thailand product and has white oil and Triclosan in it.
Pros: It helps in protecting skin from rashes. It is believed to be one of the best antibacterial soap for the skin. It is very efficient against certain problematic skin conditions and it mends your skin very effectively.