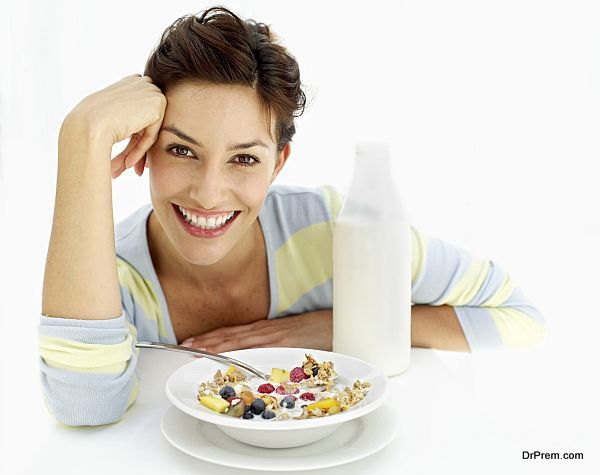 Hundreds of diets have been introduced in the recent times. Few diets have proven to be effective whereas majority of the diets have completely failed. Crash Diets are extremely popular these days. These diets tend to deliver weight loss results in no time at all. However, weight is gained back once the dieter stops following diet. Cereal Diet is an effective and efficient diet. It is unlike crash diets where you have to suffer from starvation all the time.
Crash Diet
The diet should be followed for no more than 2 weeks. Dieters are usually recommended to consume 1 main meal and 2 small meals per day. You may consume any type of cereal during the day. The diet is a healthy way of losing weight within 2 weeks only.
Plenty of different breakfast cereals are available in the market. Most of the readymade cereals are rich in protein, fiber and mineral which ensures improved digestion. Cereals become effective in weight loss process when they are consumed in an appropriate manner. All you need to do is to consume nutritious and healthy foods along cereal to maintain health. Exercise can make the diet more effective.
Cereal Diet Menu
Dieters are required to consume breakfast cereal two times every day for 14 days regularly. It is compulsory to eat cereal in the breakfast meal. You have the option to consume cereal in lunch or dinner. The third meal should contain a balance of nutrition while consisting of proteins, fats, and carbs. High fiber and protein cereals can be taken with fruits, low-fat cheese, yogurt, and skim milk. Berries are best to consume with cereal.
How Does Cereal Diet Work?
Studies have proven the effectiveness of this diet. Consuming cereal twice a day will deliver 7g protein and 5g fiber which helps in improving the metabolic system. Protein helps in keeping you full till the lunch meal. On the other hand, fiber increases body energy. Lastly, the main meal delivers essential vitamins and minerals which leads to fat burn, boost energy levels, and raise freshness level. Dieters are recommended to consume plenty of water daily when you are willing to lose weight.
Below is a sample Cereal Diet Plan which will help you create your own diet plan.
Breakfast
Whole milk with your choice of 1 serving of cereal
Coffee with 1 tsp of sugar or low-calorie sweetener
Lunch
Water or diet soda
Cereal of your choice with whole milk
Dinner
6ounces of green beans
8ounces of Chicken breasts broiled
Salad with 1 tsp olive oil
The dinner is nice and balanced. You may opt for lean meat or other similar foods to include in your main meal. Opt for plenty of vegetables with lean meat to gain maximum protein and fiber intake.
Snacks  You may consume any 3 items from the below-mentioned list and continue consuming them for 14 days regularly.
Orange
Apple
Milk
Lean turkey
Pineapple
Nuts
Salad
Below some more foods are mentioned. These foods can be consumed without worry of calories and quantity. These foods do not affect the weight loss process in an adverse manner.
Lettuce
Broccoli
Cauliflower
Cucumbers
Tomatoes
Endive
Peppers
Green beans
Spinach