Breast cancer represented by the famous: 12 Celebrity role models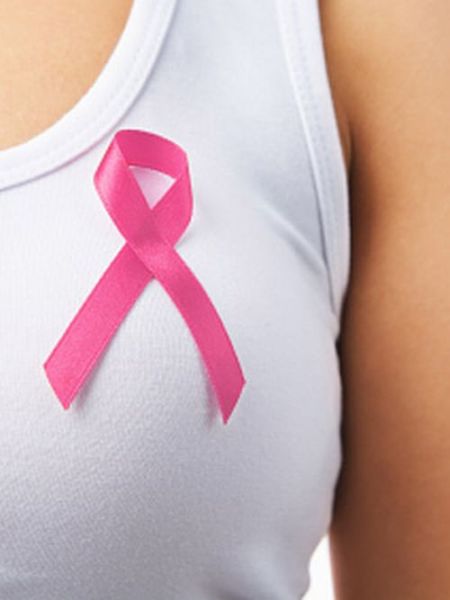 Many high profile celebrities have made breast cancer awareness their priority. Most of the celebrity icons actively participate towards the activism of this disease in their own ways. Some honor the survivals and others are encouraging the battlers of the disease. But the message of all the role models is the same; to eradicate breast cancer by timely diagnosis and precautions. Following the footsteps of these celebrities we as common people can contribute our bits too by encouraging our near ones to go for a timely check-up and ascertaining their risk factors. Listed below are 20 celebrities who represent breast cancer awareness.
1. Sheryl Crow
Sheryl Crow is a singer and songwriter. She was diagnosed with early stage breast cancer in 2006. She was treated with surgery and radiotherapy. Ever since then she is raising breast cancer awareness. She has talked about precautionary actions to be taken like adoption of breast healthy diet by women. She has worked in alliance with National Breast Cancer Coalition to increase study in field of environmental factors responsible for breast cancer. She has also worked in a documentary movie in 2007, Crazy Sexy Cancer.
2. Gloria Steinem
Gloria Steinem, founder of Ms. Magazine is an American journalist and activist for women's right. She is a breast cancer survivor who was diagnosed with a breast lump in 1986. After that she described her experience in a book called Revolution From Within(1992).
3. Kylie Minogue
Kylie Minogue is an Australian sultry pop singer. She was diagnosed with breast cancer at an early stage, when she was 37 years old in 2005. She underwent radio and chemotherapy. After this many women aged 25 to 44 opted for breast cancer diagnosis tests; imaging and biopsies.
4. Cynthia Nixon
Cynthia Nixon is an actress and worked in movies like Sex and City. She has seen her mother struggled through breast cancer at the age of 12. Later, in 2002, in one of her routine mammogram, she was diagnosed with breast cancer. And she went for a lumpectomy in 2006. She became a breast cancer activist to spread the word of awareness among women to go for a routine mammogram. She became a spokesperson for Susan G. Komen for the Cure in 2008.
5. Melissa Etheridge
Melissa Etheridge is a Grammy awarded rock singer. She was diagnosed with breast cancer in second stage in 2004. She gave a show stopper, bald performance in Grammy Awards, 2005. In that event she launched a breast cancer awareness tool melissaetheridge.com/pink. One of her songs called "Take a Little Piece of My Heart" is like a motivation for all the breast cancer survivors and battlers.
6. Betsey Johnson
Betsey Johnson is an American fashion designer who was diagnosed with breast cancer in 2002. Each year she presents an array of pink line merchandise to promote breast cancer awareness. The fund raised is donated to organizations like National Breast Cancer Coalition Fund and Presbyterian Hospital, New York.
7. Rene Syler
Rene Syler is co-anchor in CBS News, The Early Show. Both her parents suffered from breast cancer. She was diagnosed with the disease in 2007. Ever since then she is spreading the words for timely diagnosis and prevention of breast cancer. She is also the ambassador for the organization, Susan G. Komen for the Cure.
8. Rob Lowe
Rob Lowe is an American actor featured in films like Oxford Blues and About last night. His mother and grandmother both died of the breast cancer disease. He became the first male celebrity spokesperson for Lee National Denim Day, 2000. He raised funds for both breast cancer research and education. He also spreads awareness that breast cancer is not a women's disease, men are also susceptible to it.
9. David Arquette
David Arquette lost his mother to breast cancer in 1997. Ever since then he has constantly encouraged, supported and raised funds for different events that spreads breast cancer awareness.
10. Kate Jackson
Kate Jackson is an American actress and featured in one of the Charlie's Angels Television series. She has survived breast cancer twice, in 1987 and yet again 1989. She highlights the importance of mammograms and breast cancer early detection in various conferences.
11. Richard Roundtree
Richard Roundtree is an actor featured in films like Shaft. He was diagnosed with breast cancer in 1993. He announced himself as a survivor of breast cancer in a celebrity golf tournament which was raising funds for breast cancer diagnostic unit.
12. Robin Roberts
Robin Roberts is a co-anchor of Good Morning America. She announced her diagnosis live on television in 2007. She spreads breast cancer and good health care advocacies and has also written a book called From the Heart: 8 Rules to Live by.