A Health Magazine aims to bring health to life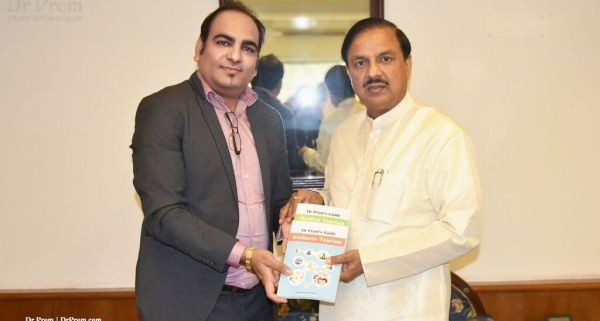 Health First magazine is a one of its kind magazine and marks a special place in global health journal marketplace. This magazine features news articles and special features related to medical world and latest medical treatments and technologies. The publication assesses developments in the healthcare industry and analyses latest strategies regarding preventive and curative medicine. As the name suggests it is all about health and it deals with all that one needs to maintain health. Packed with essential healthcare information the magazine includes must-read items on nutrition fitness and lifestyle management.  
Dr. Prem is the chief editor of Health First magazine. He is a world renowned global healthcare consultant an excellent speaker and coach and has travelled across the globe. He has delivered more than 100 hundred healthcare presentations in more than 25 countries. Dr. Prem has diverse global healthcare initiatives on his name and has done pioneering work in the field of medical tourism. His knowledge and vast global experience are put together in the development of the Health First magazine. Under his able guidance the magazine and its information reaches out its readers in the most interesting and appealing way.
Health First magazine is aimed at bringing health to life. The information that this magazine provides is very crucial and yet developed in a simple reader friendly manner. The information coming from experienced professionals is designed in a format that makes it more appealing and easily accessible even to those who do not have a medical background. This magazine is a layperson friendly publication and is appreciated by people everywhere.