15 Healthy Snacks That Are Nutritious and Delicious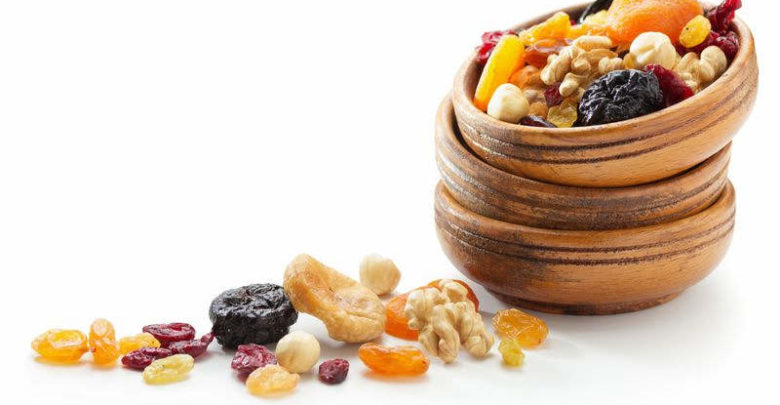 Oven baked chips are a healthier option to replace the oily and fatty fried potato chips you love to binge on. You can also add Cinnamon-spiced Baked Apples to your low-calorie healthy diet plan. In the following section, we're going to about 15 nutritious snacks that can make your food plan healthier without compromising the taste in any way. Here they are.
15 Delicious, Healthy and Nutritious Snacks
Baked Sweet Potato Fries
This healthy snack is rich in Vitamin-A and is one of the most cherished snacks among kids, thanks to its crispy and oily taste. The dish requires only 30 minutes or so to prepare and ready to serve.
Celery
Celery is a low-carb snack in addition to being 95 percent water. You can add it to salads or to some nut better for enjoying a light nutritional snack.
Cinnamon-Spiced Baked Apples
An apple has less than 90 calories and provides a high amount of fiber along with a decent quantity of iron and Vitamin C. Cinnamon-Spiced Baked Apples are not only nutritional but also easy to prepare.
DIY Kettle Corn
If you wish to enjoy your favorite popcorns without all those preservatives and other harmful chemicals, then you can switch to DIY Kettle Corn. All you need is a little Cinnamon and Stevia along with 2 cups of fresh popcorn to make yourself a bowl full of preservatives-free popcorns.
Dunked Strawberries
Take 10 medium-sized strawberries and put them into 1 fat-free pudding cup to prepare Dunked Strawberries. This will sweeten the strawberries while adding a light and healthy flavour.
Endive-Ricotta
The mix of Endive and Ricotta is one of the healthiest combinations. Take some ricotta and skim it. Now, take some fresh Endive leaves and apply the ricotta skim.
Frozen Grapes
Grapes stay chewable even when frozen and are still enjoyable. For enjoying Frozen Grapes, take some grapes and put them on a baking sheet. Freeze them until they are firm. Store the Frozen Grapes in an airtight container and enjoy.
Hard Cheesy Apricots
This is probably one of the most easy-to-prepare nutritional snack. All you need is some apricots and 1-inch cube of hard cheese to enjoy Hard Cheesy Apricots.
In-Shell Pistachios
In-shell Pistachios lets you enjoy all the taste and flavour of Pistachios while avoiding the calorie surplus offered by the same. In addition, Pistachios is a nutritious meal that is high in fiber, monosaturated fat, protein, and Vitamin B.
Low-Carb Turkey Wrap
You can make a healthy and nutritious meal out of the Turkey Wrap that contains 75 calories in all. To prepare the Low-Carb Turkey Wrap, take 3 slices of turkey and condition with 2 teaspoons of honey mustard. Now, add ¼ cup sliced apples as toppings and finally, wrap with lettuce.
Mixed Nuts
Take a handful of almonds and mix it with dried tart to make the nutritional Mixed Nuts snack. You can replace the dried tart with cherries or blueberries for some change in the taste.
Oven-baked Chips

Oven-baked chips is a healthy replacement to your favourite fried potato chips. The snack is easy to prepare by applying sliced zucchini to breads and then baking the mix in the oven. You can use a fat-free milk to glue the breadcrumb coating.
Pouched Fish
You can use Salmon or Tuna to prepare a pure Protein-filled Pouched Fish snack. The snack is rich in good-for-heart omega-3 fatty acids too.
Protein Bars
Protein bars are one of the most popular sources to get nutrition while avoiding additional calories. It is advisable to consume protein bars with more than 4 grams of Protein.
Pumpkins Seeds
Pumpkin is a top source for getting whole-food protein and sugar-free carbohydrates. You can use Pumpkin seeds in salads, oatmeal, etc. 
Whether you decide to add Pouched Fish or In-Shell Pistachios to your meal chart, you are free to try other nutritional and low-calorie snacks anytime.