Importance of planning in religious tourism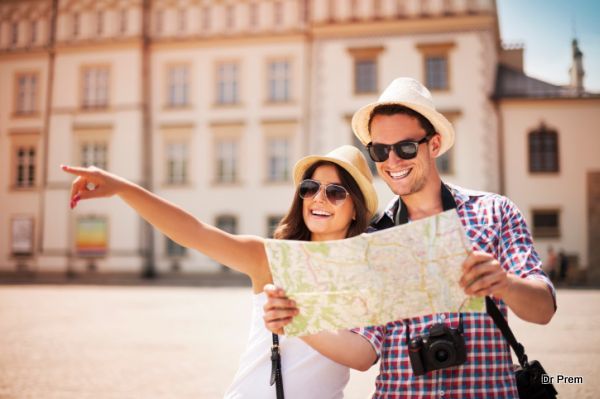 More the time spent on concrete planning lesser the hassles you are going to encounter while on religious tourism. However, your trip planning premises must encompass a wide range of factors some of which are static stipulated by an agreement. Just for an example, the grade of accommodation waiting for you would certainly rest on the price tariff and must have been booked by your tour operator before you fly abroad towards destination. Still there are factors that are variable in nature or subject to last minute changes.
Through upgrading yourself through the internet, you may have a fair idea of the local transportation network, but how the network would work in your favor is beyond the horizon of your foresight. You need to update yourself on various fronts pertaining to your destination of religious tourism. You need to support your line of planning with these information updates in order to make it workable and give it a meaningful shape.
Planning gives a finite direction to your religious trip. Without a feasible itinerary drawn up, you will be at your wits end unnecessarily losing money and time. To your utter disappointment, you may figure out you haven't covered even half of the religious site you intended to visit despite all the trouble taken wasting all those precious time and money. Had you have given more emphasis on your planning exercise your trip would have been more gratifying.
Budgeting your religious trip is an inseparable part of your entire planning process. Without your trip expenses properly figured out everything would look shrouded in mist.
Your planning for religious trip should be based on the number of days you are going to spend in your destination. This is very important as your entire tour budget rests on this. Your hotel and restaurant bills, local transportation costs, consumption of supplies and other expenses would run proportionate to your duration of stay. Therefore, accurate time estimation forms the foundation of your planning.
In several religious tourism sites, the ultimate gratification lies in having a rare glimpse of the deities, legendary idols, figurines and sacred relics housed inside the shrines. Viewing these holy sites quite often calls for stiff competition from your fellow tourists. This requires a very meticulous exercise and planning in advance. Lots of tourists cram into the place with the same motive as yours. 'Darshan', the other word for sanctified viewing the sacred Jagannath temple in Puri and Balaji temple in Tirumala hills, both located in India are typical cases in point. It is often a tough task for the temple administration to tackle the huge crowd peacefully especially in the peak season. You have no way than to seek the help of a local guide to get an easy access to the place to get the blessed sight. This is another very important part of your planning without which your sacred trip would remain very much unsatisfying.