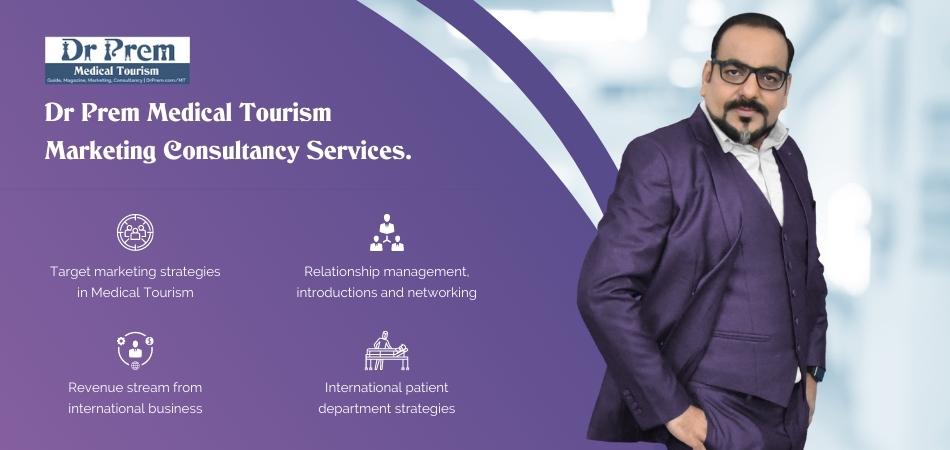 The concept of travel medicine includes pre-travel considerations, protecting against infections and the prevention of foreign diseases. Studies suggest that a majority of patients going abroad for treatment suffer from some type of illness during their trip. Owing to the same reason, the concept of travel medicine holds an important significance in the field of medical tourism. Being knowledgeable about the travel medicine can greatly help patients to prepare properly in order to avoid or minimize the chance of contracting any travel-related illnesses. More and more patients nowadays are traveling to foreign destinations to avail quality healthcare at reasonable cost, but a majority of the medical tourists does not even consider the possibility of contracting another disease when in a foreign country. 
Pre-travel considerations
Research studies suggest that the proper packing of necessary first-aid medications has proven to be life saving on many occasions. Now, both government and non-government organizations in different medical tourism destinations are working hard to spread awareness among internationally traveling patients regarding the significance of travel medicine. 
Every country has different standards of healthcare and it is extremely important for the medical tourists to adhere to the guidelines set by professional practitioners in a medical tourism destination in order to stay healthy during the trip. There are a number of health-related issues in many developing countries with poor sanitation. In developing countries where medical tourism is flourishing fast these days, many patients coming in from European and Western nations are not immune to travel-related infectious diseases. Some examples of common travel medicine practices are the prevention and treatment of malaria, traveler's diathermia, typhoid fever, influenza and various other viral and bacterial infections.
The things a medical tourist should include in his/her travel medications kit depends a lot on the destination and the region-specific infections. When preparing the medicine kit, you must make sure that it has enough medicinal supplies to prevent common infectious illnesses, handle minor injuries, and manage your current medical conditions during the entire trip. Having a few important medications at hand can help you greatly in unpleasant situations that might arise during your journey.
These infectious diseases, wilderness diseases, tropical cures, immunization and public health are all a part of the complex nature and development of travel medicine. Therefore, all medical tourists should be aware of different travel-related illnesses and the ways to avoid them in order to enjoy a comfortable medical journey.
Travel medicine preparation
When preparing for travel medicine, medical tourists should make themselves familiar with the pre-travel considerations for a particular medical tourism destination where they wish to seek medical treatment. A patient should familiarize himself beforehand with the different conditions at a particular destination that could have an effect on his health, such as pollution levels, standards of healthcare services, necessary immunizations and the availability of medical supplies. As a medical tourist, you should take care of all these things, as it will help you take the preventive measures if you experience any kind of emergencies. In addition to this, all medical tourists should prepare a comprehensive travel medicinal kit along with the other essential travel-related things you intend to carry to the foreign destination. 
Global travel trends clearly show that there is a huge increase in the number of people going abroad for treatment. However, many medical tourists fall prey to diseases during their trip and the major reasons for this are lack of awareness, lack of caution and lack of immunity. It is true that many diseases are region-specific. When you travel from one country to another or in some cases from one continent to another, the first thing that you need to do is to gather information about the kind of diseases that are predominant in the destination country or continent. Your treating doctor can prescribe you the accurate and necessary medication only if you are completely aware of the kind of diseases that generally affect travelers in the country you are visiting for medical care. The CDC (Centers for Disease Control and Prevention) and WHO (World Health Organization) have a comprehensive database for all travel related medical considerations. 
Moreover, the ISTM (International Society for Travel Medicine) and ASTMH (American Society for Tropical Medicine and Hygiene) carry the latest knowledge on the safe practice of travel medicine. The complex nature of travelers and the care they need has expanded with the passage of time. Hence, these organizations provide essential resources for tourists to get all the information regarding travel medicine. 
Considering the exponential growth of the medical tourism industry in recent years, there is an utmost need to educate new age medical travelers regarding travel medicine and the nature of different health related issues. There are many public health organizations that assess travel related medical issues and update the research findings on their official websites. Potential medical tourists can go through these findings anytime to know of the various travel-related ailments. Moreover, there are many books on the shelves, which you can read to learn about the kind of diseases prevalent in a particular country. However, all the travel medicine information provided is only a part of the pre-travel considerations and preparation. Once you reach the destination country, you will have to rely on the treating doctor for any kind of medical treatment. This is the best way to minimize the health risks for the patient and their accompanying friends or relatives in a medical tourism destination. The process of proper medical preparation involves two distinct steps discussed below. 
Step 1: The first step in the medical preparation involves the use of vaccinations and other drugs that prevent certain location-specific diseases. Ideally, the patients should consult their local physician at least six weeks before they embark on their journey to a foreign country. This will allow enough time for booster immunizations and evaluation of any unfavorable reactions of the vaccinations.
Your local physician is the best person to determine the kind of vaccination you will require to keep yourself safe from the region specific infectious diseases. You local doctor will most possibly review your vaccination history and past medical history before prescribing the appropriate vaccines and medicines for your medical journey. Another important thing to consider is the proper administration of the vaccination. The kind of drugs that need administration solely depends on your health conditions and medical history. Therefore, it is your duty to consult your doctor before getting any vaccinations. 
Moreover, all medical tourists should also check if they need any specific medical certificates for entering into a particular country. 
Step 2: The second step in the process of medical preparation includes preparing a comprehensive list of preventive and curative medications that you must carry during your medical trip. You should always consult with your local or treating doctor for the right medicine prescription, as they will prescribe the drugs based on your current medical condition.
You should also make sure that you carry sufficient medication keeping in mind the duration of the trip. It is always better to maintain a list of routine prescriptions, complete with generic names and doses. The routine concerns for most medical tourists include ways to prevent infectious ailments, and the different items they need to include in their travel kits.
Protection against infections
Each year, millions of people travel overseas for medical care and a majority of them visit developing countries and locations where the chances of contracting infectious diseases are considerably high. One of the most common illnesses medical travelers face is the traveler's diarrhea and the major reasons for this ailment is the ingestion of certain organisms found in contaminated food or water.
Anxiety, allergies and dietary changes could also be the reason for traveler's diarrhea. Other travel-related health issues include malaria, dengue, yellow fever, HIV, hepatitis A, hepatitis B, typhoid fever, and cholera. In a foreign land, the infections can occur due to many reasons. Even a small allergy, if left ignored, could potentially trigger serious infections. In addition, different types of microbial organisms are active in different parts of the globe. These vectors carrying diseases are responsible for a number of health-related conditions.
The most common vector-borne diseases are the yellow fever and malaria. It is important to note that if you do not receive the right treatment for such diseases, they may turn into chronic diseases that could be detrimental to your health. If proper medication is on hand, you could avoid any further damage to the body. In case of certain infections, the old adage "prevention is better than the cure" holds true. However, prevention from infections is not easy. It is even more difficult for people who are already suffering from diseases. It is particularly important for patients who intend to undergo surgery in a foreign land to follow strict guidelines during both pre- and post-operative periods, as there is an increased threat of infections during the specified period. 
All the medical tourists should have the necessary information on how to stay healthy and how to self-medicate or seek medical help in case they contract any disease in the foreign country. Medical preparation is even more important if you are traveling to a country where the vector-borne diseases are widespread. When it comes to prioritizing travel-related health recommendations, a medical tourist should always keep in mind the risks of travel-related illness and the importance of vaccination and medicine. 
How to protect against infections
"The first step towards protection against infections is to maintain hygiene. Medical studies have proved that one of main reasons for large number of infections is the lack of hygiene. As you travel to a foreign land, the immune system is not equipped to fight against the infections predominant in the travel destination." Studies suggest that more than one-third of patients traveling overseas fall victim to the travel-related illnesses. Medical tourists, as they are mostly unfamiliar with the climatic conditions and the region-specific ailments in a particular destination, are always at a greater risk of falling sick when compared with the natives of that particular country. Usually, the locals in any region develop immunity against a number of infections, but the tourists coming in from different parts of the world are not immune to the specific infections and are at risk of contracting different diseases. 
The service provider who makes all the arrangements for the treatment should educate the patients about the hygiene levels of the clinic or hospital where the patient will receive the medical treatment. For example, patients traveling abroad for a surgical procedure should ensure that there is protection against possible infections before and after the operations, as the body is highly vulnerable to health risks at this stage. While some offshore facilities may meet the needs of the locals, they might not be able to address the needs of a medical tourist. Usually the locally or internationally accredited medical facilities tend to follow strict hygiene and sanitary requirements. It is useful to determine whether the hospital or clinic where you are seeking care has received proper accreditation. Checking for the hospital's accreditation is an important step in determining the standards of hygiene and the healthcare services provided by the facility. 
If you are traveling to a developing or tropical nation to receive medical treatment, you should take a number of precautions. A medical tourist should never overlook the importance of consultation with a health professional before embarking on the medical journey.
Importance of immunization
Before you embark on your medical trip, it is important to discuss your travel plans in detail with your local or treating doctor. The concerned doctor can then make recommendations, considering the patient's age, medical history, vaccine history, destination and the length of the trip. When it comes to medical tourism, proper vaccination plays an important role in protection against a number of infections in a foreign country. When undertaking immunization, it is mandatory for the medical tourists to consult a certified doctor.
In some cases, your local physician might refer you to a travel medicine specialist for detailed information on travel medicine. We strongly recommend that you specify the current medical condition and the destination of medical tourism, so that the doctor can determine the necessary vaccinations. The process of vaccination usually consists of a few steps.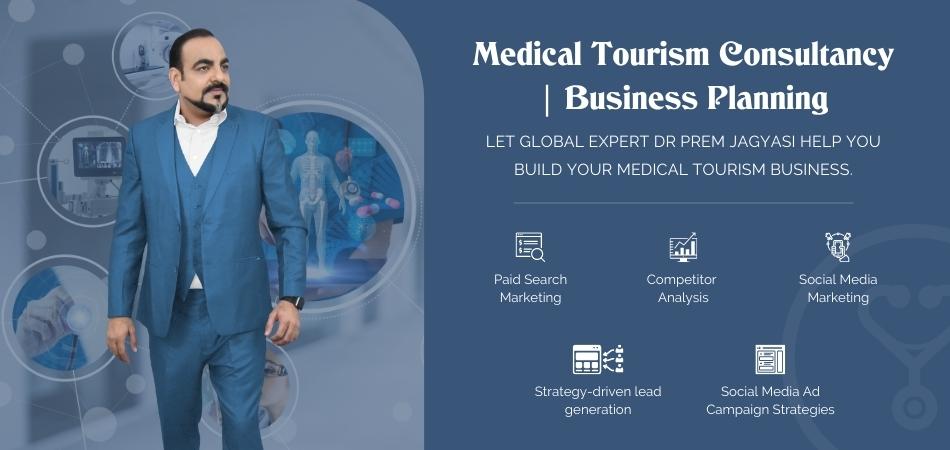 Medical tourists should always undertake the entire immunization process prior to traveling, as it is important to ensure that the vaccine will appropriately work as a defense against the potential diseases in a particular destination. Even if you have undergone immunization against any some specific diseases several years ago, you must inform your doctor about this, as in such cases, you might just need a booster dose for additional protection.
You must ask your travel medicine physician about the vaccination you will need for protection against food- and water-borne illnesses, and other various travel-related illnesses. Although it is important for all medical tourists to consider the significance of vaccinations and medications, you should always rely on safe health practices, such as eating health food and drinking pure water, in order to prevent yourself from various infections.
To ensure successful prevention of diseases, a medical tourist should be conscious prior to the journey and during the journey about the possibility of any disease-causing scenarios. As
mentioned earlier, a patient traveling overseas should pay extra attention to the intake of food and drinks in unfamiliar places. Many of the diseases are water- and food-borne, which can be extremely hazardous for your health. Therefore, consciousness about the consumption of street food or tap water is very important in preventing certain diseases. Depending on the medical tourism destination, patients may need to update their vaccinations. Since some vaccines need time to work, you should always get in touch with your local physician weeks before you begin your medical journey.
Moreover, some countries might ask for the proof of vaccination required to enter the country. For example, if you are traveling to sub-Saharan Africa or other yellow fever areas, you might need the proof of vaccination against yellow fever. 
While contaminated water and food are the major sources of diseases overseas, a medical tourist should consider many other things for successful prevention of infectious diseases. Apart from food and water, you must also be cautious against insect bites. Some insects, such as flies and mosquitoes, can cause a number of life-threatening diseases. You should always carry mosquito repellent creams as a preventive step against mosquito bites. Depending on your medical tourism location, insects such as mosquitoes, ticks and sand flies can spread different infections, including malaria and yellow fever. Most internationally traveling patients visiting the tropical countries are concerned about the possibility of contracting malaria.
Tropical countries like India have a high incidence of mosquito types. You can easily find various ointments, creams and pills that could protect you from the danger. Certification and documents form a very important part of the medical endeavor. When going to a foreign country, you should carry with you all the records that certify the immunizations you have received in the past. This will enable the doctors at the medical tourism destination to have a proper knowledge about the kind of drugs and further treatment, so that they can attend to your case appropriately. If the documents are in a language that is not internationally recognized, then it is wise to translate this into a language that is acceptable at the destination.
If you do not, the doctors at the destination may not understand the reports and it may be difficult to determine the right future course of treatment. The common vaccines you may need when going overseas include hepatitis A, hepatitis B, influenza, pneumococcal, polio, rabies, typhoid fever, yellow fever, tetanus and Japanese encephalitis. Your doctor will recommend immunization based on the risk of exposure to infections in the particular destination and the patient's current immune status. Before you embark on your journey, you should always see a travel medicine specialist. Proper vaccination before you go abroad is an effective way of protecting yourself against infectious diseases. 
Irrespective of the country you are visiting for your medical treatment, you should be up to date on all the routine immunizations you will require for effective prevention against infectious diseases in unfamiliar environments. Even if you have to embark on a medical journey in less than three to four weeks, you should consult with your local doctor to check if you need any vaccines or medicines. In nutshell, the recommendation of the right vaccinations is one of the major components of a pre-travel medical consultation.
Essential items for a travel medicine kit
No matter where you travel, it is important to carry a travel medicine kit in order to avoid any discomfort in case you need medications on the go. The things a medical tourist should include in his/her travel medications kit depends a lot on the destination and the region-specific infections. When preparing the medicine kit, you must make sure that it has enough medicinal supplies to prevent common infectious illnesses, handle minor injuries, and manage your current medical conditions during the entire trip. While preparing for your travel medicine kit, it is essential to pack comprehensively. Since several developing countries might have inadequate medical facilities that can provide round-the-clock care, you should try to prepare your medicine kit in the best possible way. Thus, to cover minor medical requirements, you should pack the medical kit with the utmost attention. Having a few important medications at hand can help you greatly in unpleasant situations that might arise during your journey. Here is a list of the items that form an integral part of a complete medical kit.
Prescription medications –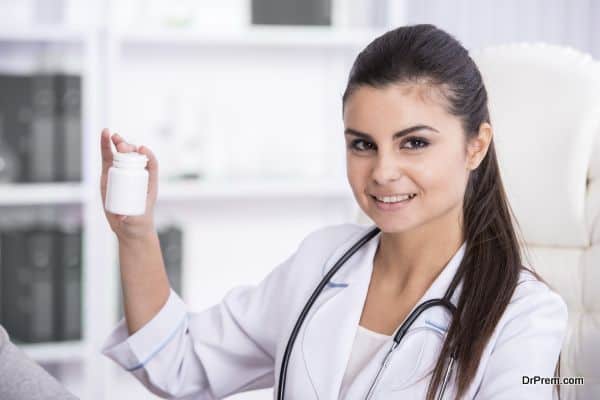 You should always include your prescription medicines in the kit, as it will help manage your pre-existing health condition. It should include the medicines your doctor has recommended in order to prevent various travel-related illnesses.
Thermometer –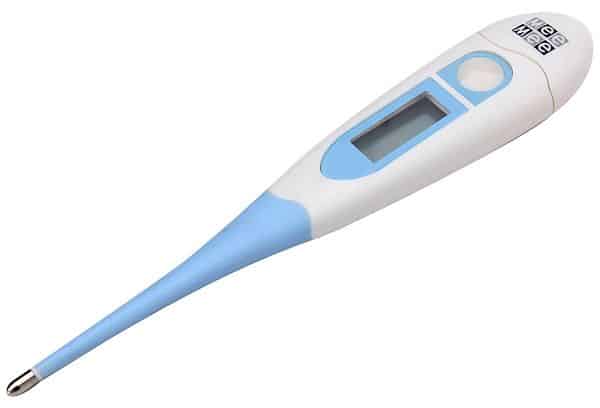 This is necessary to understand the degree of fever and the kind of medicine you will require in the foreign country. Digital thermometers are safer to carry than the glass mercury thermometers.
Over the counter medicine –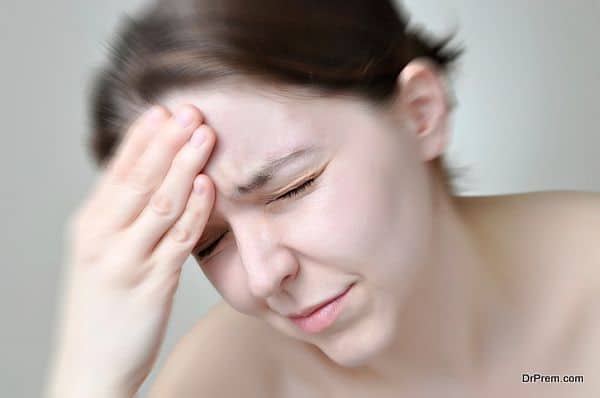 There are certain medicines that fall under this category and can offer temporary relief from fever or acute pain. You should consult your physician who will then suggest the kind of medicine allowed in your particular condition. You can use over-the-counter medicines to treat common problems, such as headache, heartburn, mild diarrhea, cold and motion sickness, which people usually face while traveling.
Bandages –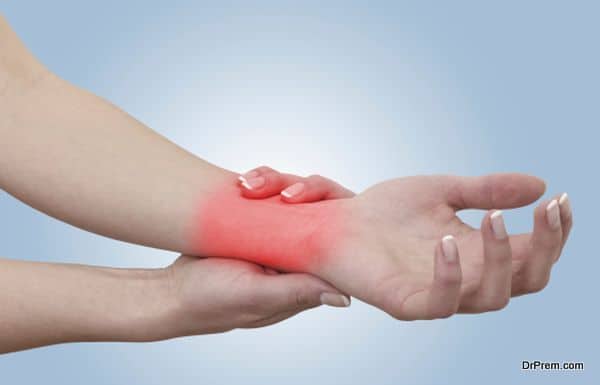 Adhesive bandages are the best option for treating minor cuts and injuries. They are handy to carry and offer protection against minor injuries. Gauze pads and first-aid tapes are also important and are easy to carry. You should always include adhesive bandages in different sizes.
Hand sanitizer gel –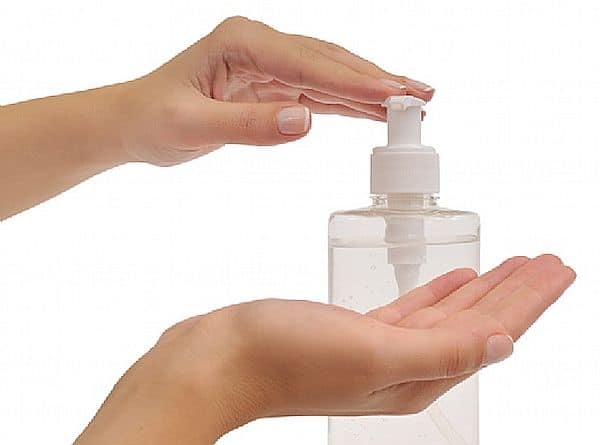 Sanitizer gel is particularly important for maintaining hygiene.
Antibiotic creams –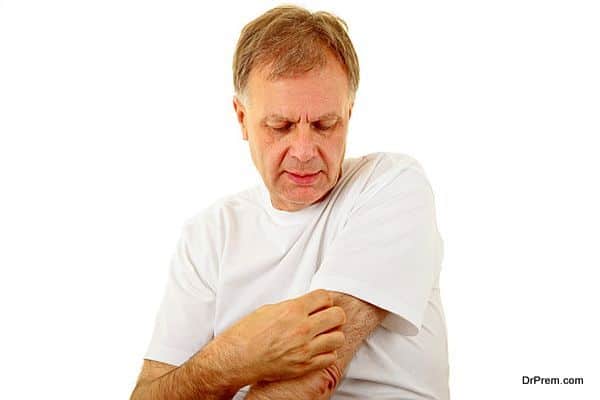 These are important to treat cuts and many other infections. You can add ophthalmic creams your medicine kit in order to address eye infections. You should also include the creams that help in treating allergic rashes.
Antacid preparation –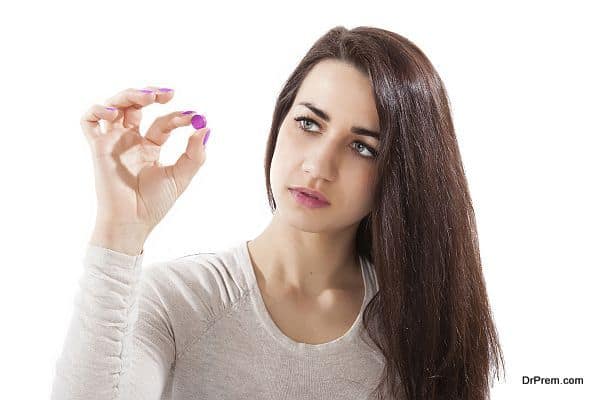 These are available in both tablet and liquid forms and you should select the variety that suits you the best. However, tablets may be more convenient to carry than liquids.
Sunscreen –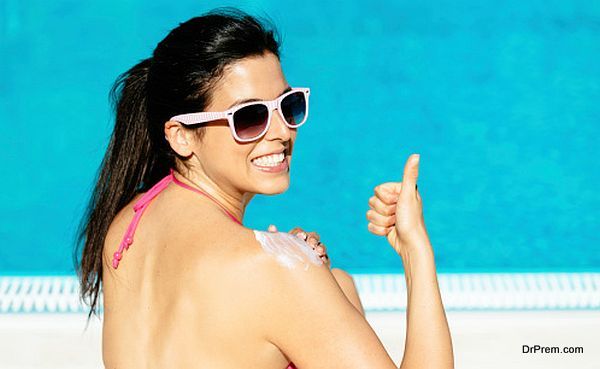 It is vital because during traveling, the exposure to sun could be extensive and there are higher chances that you can suffer sunburn and other skin aliments caused by sun exposure.
Tweezers –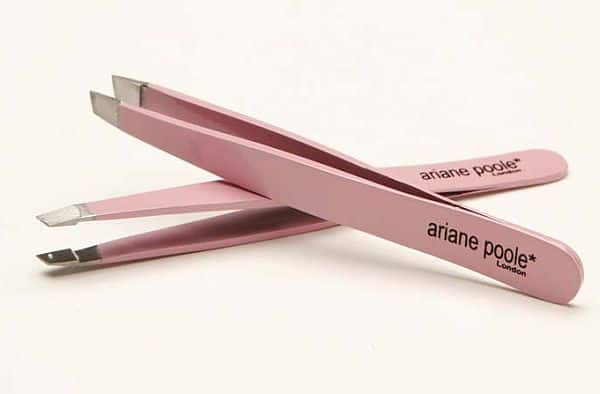 It can serve a variety of purposes from removing splinters to opening caps on your medicine packs. Whether you have a basic medicine kit or a comprehensive one, the tweezers are a must-have tool.
You could include many other things in your travel medical kit, as suited to personal needs. You should take note of the fact that the list may vary in accordance to the destination and the kind of activities you intend to indulge in during the course of your journey.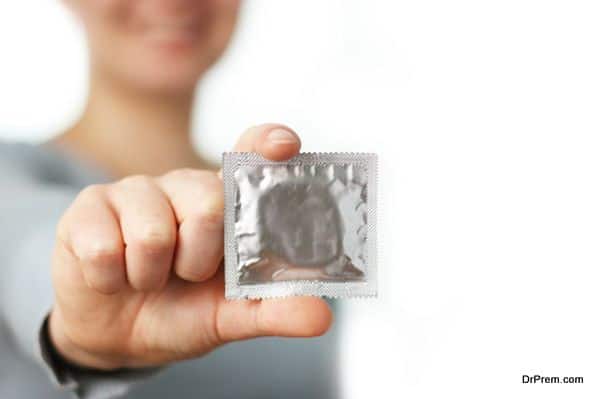 Other vital additions to your travel medicine kit include safety pins, scissors, insect repellents creams, and diarrhea medicines such as Imodium, fluid and electrolyte replace­ment tablets or powders like gastrolyte, eye lubricant drops and earplugs. You should also consider adding condoms or other contraceptives, sterile needles and syringes, water purify­ing tablets and mosquito bed nets. Bear in mind that you should not change the containers of the medicines and check that the medicines carry clear labels.
It is mandatory that the names of the medicines match the prescription from a certified doctor. The pre­scription must contain the generic name of the medicines because the trade names may create problems in foreign lands. You can easily find travel-specific medicine kits and packages of over-the-counter medications at the pharmacies. If you have special medical needs, you should always consult your doctor before you finally prepare your travel medicine kit.
For any trip, packing your suitcase can be very stressful and nerve-racking. You are trying to ensure you pack everything you need and that you do not forget the essentials. However, when preparing for a medical journey, the stress of packing increases ten-fold. If you have prior experience of travelling to a foreign land for medical treatment, then the list of items you need to carry may be pretty clear; however, for first-time medical travellers this could be a little complicated.