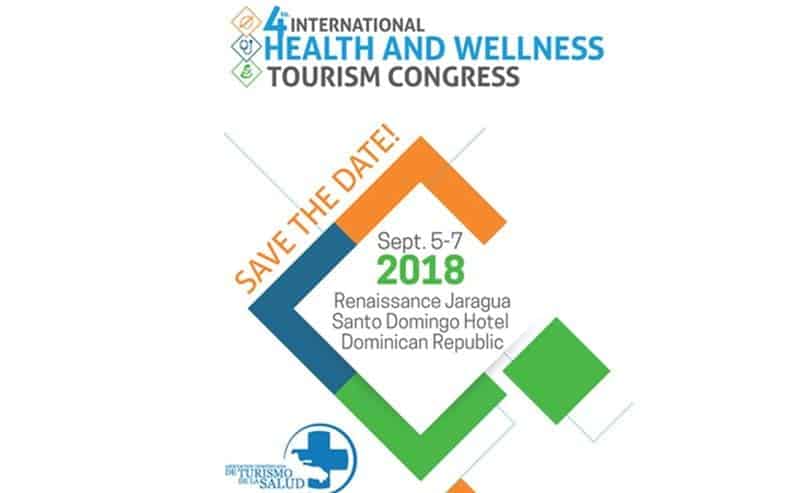 The 4th International Health and Wellness Tourism Congress, the prime bi-annual medical tourism event in Central America and the Caribbean Islands is scheduled from 5th-7th September'18 in Hotel Renaissance Jaragua, Santo Domingo, Dominican Republic.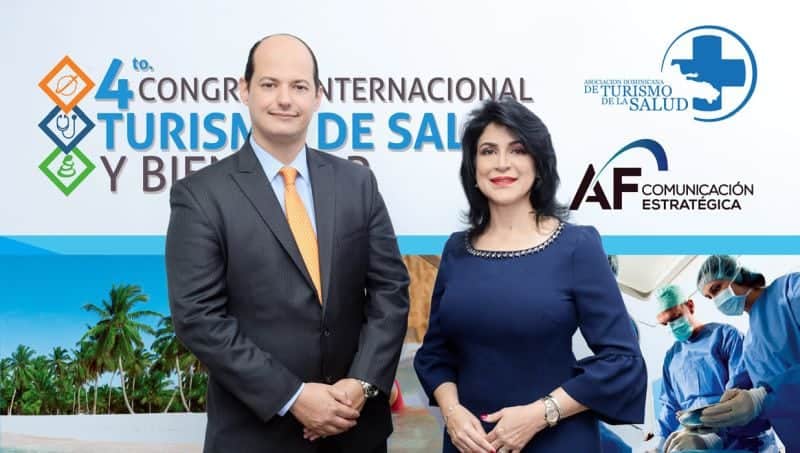 Image  Source : adtusalud.org
Organized by The Dominican Health Tourism Association (ADTS) and AF Comunicacion Estrategica, the high-level congress is expected to see the gracious presence of 40 expert speakers whose valuable opinions and suggestions would shape the future health and wellness tourism of this island.
According to Amelia Reyes Mora, the President of AF Communication Estrategica, this Congress has evolved to be a strong platform for business development and investment ventures integrating multiple sectors. The organizations get excellent opportunities for B2B marketing and networking to strengthen their brand image.
I feel honored to be invited as the keynote speaker where I would share my vast expertise and knowledge in medical tourism. It is a coveted status to be among the learned and experienced colleagues of medicine and healthcare tourism.
The Agenda: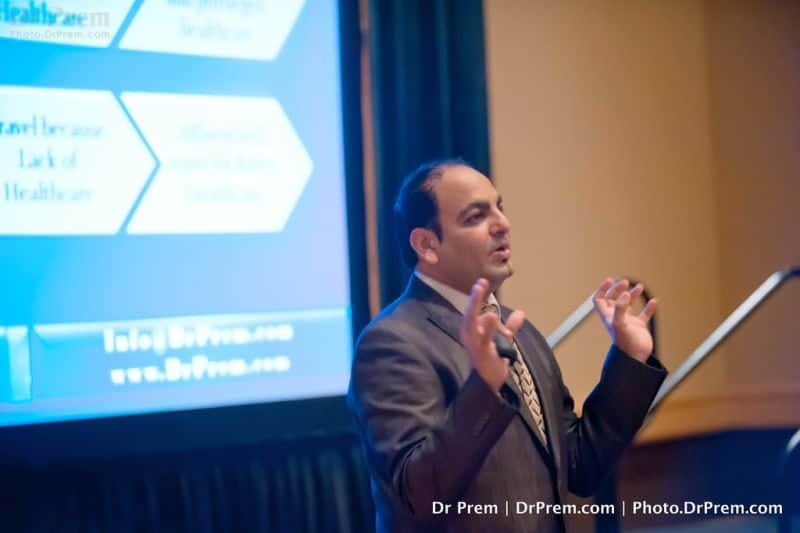 Source : photo.drprem.com
The agenda is clear. Dr. Alejandro Cambiaso, MD, the president of ADTS is highly optimistic about the outcome of this grand event considering the attendance of high-profile experts from different sectors related to health tourism.
They would analyze health and wellness tourism in global perspective emphasizing on the opportunities and challenges with respect to the offerings of Dominican Republic. Innovations in finance, insurance and tourism products are likely to be brought into light to shine in the competition.
Enhancing destination reputation, the importance of wellness in the hospitality industry and diversifying tourism offers in alignment to the presidential goal of attracting 20 million tourists by 2022 are likely to generate maximum interest in the Congress.
Dr. Margarita Cedeno, The Vice-President of the Dominican Republic, will stress the importance of public-private partnership in medical tourism. Mr. Rafael Paz, the Executive Director of the National Competitiveness Council would present the first study on the competitive scenario of this island in health tourism.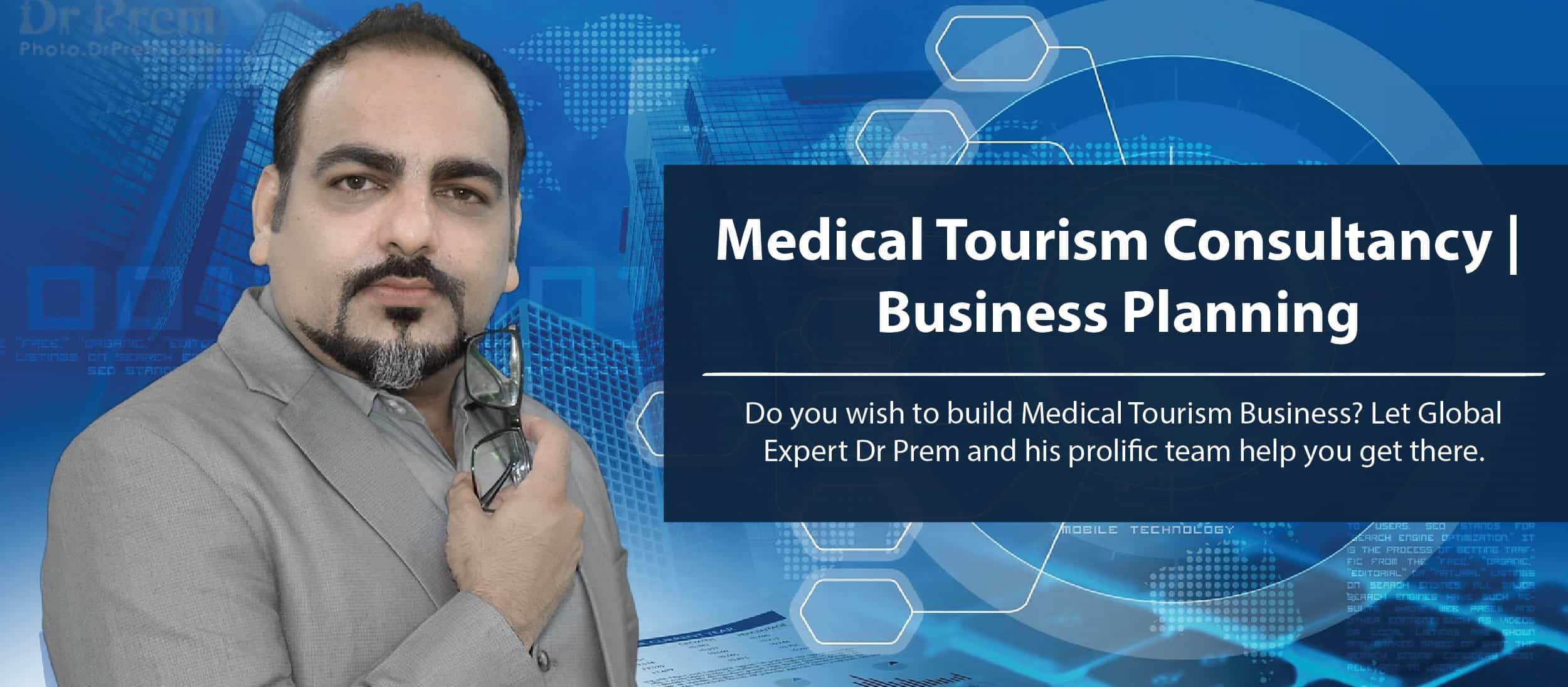 A special program has been scheduled to award special recognition to key personalities for their appreciable contribution in the sector. A significant private session between the government and local and foreign investors has also been scheduled to identify the investment potential in developing various health tourism projects, medical communities and facilities for the retired community.
A high-level representation from hospitality industry, international and domestic health and travel insurance companies, clinics, medical tourism facilitators and tourism companies is expected in the meet.
The Dominican Republic has all in Health and Wellness Tourism:

Tourism in the Dominican Republic is maintaining a healthy growth rate, the highest in the Caribbean Islands posting more than $1 billion annual earnings in this sector. With the escalating health and wellness tourism trend, it has also made a mark in the global medical tourism index. Being the most visited place in the Caribbean Islands, it has everything for the health and wellness travelers.
Surrounded by pristine sun-drenched beaches and lush green mountains, wellness prevails on this island. Climate, strategic location, highly-trained medical professionals and improved healthcare infrastructure with state-of-the-art facilities are contributing appreciably to the growth of health and wellness tourism.
Participation is important: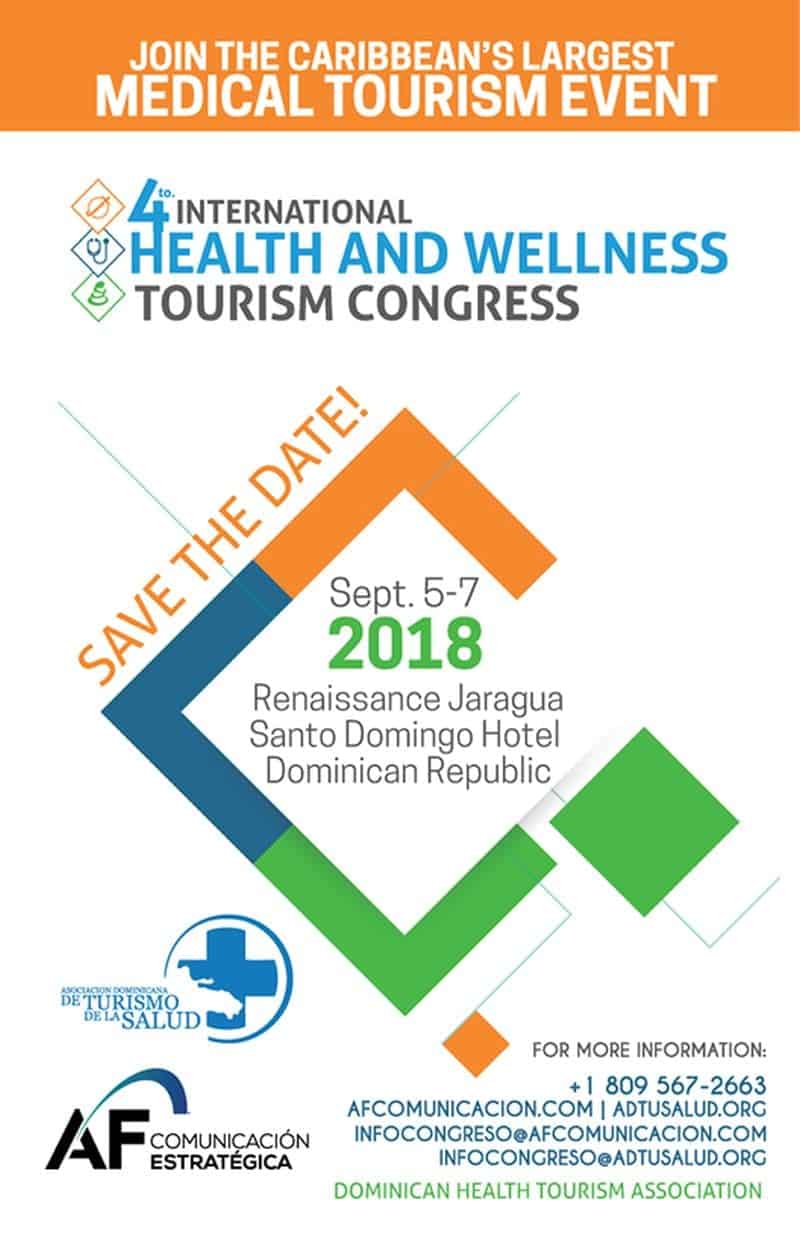 Image Source : adtusalud.org
I feel participating in global health tourism conferences carries immense significance. These forums are truly eye-openers. It builds knowledge and vision. It keeps you abreast of the latest developments in medical services and facilities. You meet new people and get the opportunity to build a business-favoring network which is so important in today's perspective.
Competition in medical tourism has turned deeper with the growing number of emerging destinations aiming a bigger market share. Tourism and economic boards of these nations are untiringly drawing up roadmaps showcasing their potential to the world.
Where do you stand amidst this? It is not easy to find a marketable slot among these competing nations to acquire a formidable position. You need to prove that you have the specific potential to outdo challenges posed by key players.
You get the scope to voice your potential which is likely to fetch handsome investments for the desired growth of the market. Domestic employment and research opportunities increase helping in the reversal of brain drain.
From my experience, I can say that global medical forums have always been productive in fostering innovations in medical tourism. I have high hopes that this Congress would be equally encouraging unraveling some extraordinary prospects of medical tourism in the Dominican Republic.