As it is, the home automation systems are based on superb technologies that have changed our lives only for good. However, the new and upcoming smart home technologies seem to be blessed with even more efficiency and a promise to make their user's life all the more convenient. Here are such technologies, some of which have already hit the market while the others are in the process of completion to help people make their homes a convenient place to live in.
Bluetooth 4.2 promises a more powerful private and smart home
Bluetooth 4.2 is the recent technology that requires no assistance of Wi-Fi or other such technologies but a simple and a direct internet connection. This technology is of crucial help for home automation systems, as now you can connect all your devices like sensors and smart light bulbs.
The devices can then be controlled directly through the internet, rather than requiring a hub that supports smart home devices, and brings difficulty when the hub refuses to connect with all the smart home devices in your home. The Bluetooth 4.2 also comes with a privacy feature that saves you from the disturbing notifications coming from the vendors.
Silvair Control by Seed Labs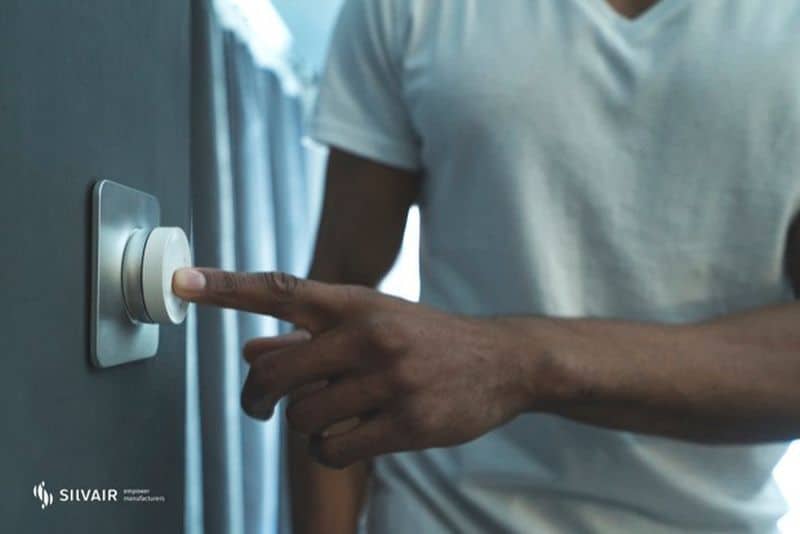 You must be familiar with a mouse that controls your computer but not probably with a mouse, that controls your entire house. Seed Labs is coming up with a very smart home tool "Silvair Control," which looks like a mouse. The device will be using Bluetooth to connect with your Smartphone or tablet and to give you the control of all the Silvair enable smart home devices you have in your home.
The best feature in this mouse like device is the absence of wires, which makes it super easy to hang it anywhere you want in your home without any clutter. A lithium coin battery inside that makes it work for eight hours, you just have to twist and turn the button to switch on or off the smart home devices that you connect to the Silvair Control. The small round design, white color, and the magnetic mount makes Silvair Control a happening gadget in a smart home.
Control your smart home with AT&T Smart Car technology
This project is soon going to affect the home automation industry with its impressive and unique concept, i.e. control devices in your home with your smart car. Imagine you reach your home and you find the garage door already open for your car, you enter inside you find your home in the right temperature, and you do not bump into things while entering because the lights are already on.
You can experience all this if you tell your smart home devices with the help of the dashboard and the voice recognition system of your car to open the garage door, turn on the lights, and switch on the thermostat or any other function when the car reaches the distance of 20 feet from the house. All this you will be able to do owing to the smart car AT&T technology.
Smart homes that monitor breathing and heart rate
The adage "walls have ears" is soon going to be a reality owing to the latest innovation "Vital-Radio." A smart device one can implant into the walls of a smart home and it monitors your breathing and heart rate. The device can monitor your breathing and heart beat as far as you are one room away from the gadget. The low power wireless signals is what this superb gadget uses for its function.

Technological advancement is helping home automation industry develop so much due to unique and helpful innovations that we people find to be awe-inspiring.