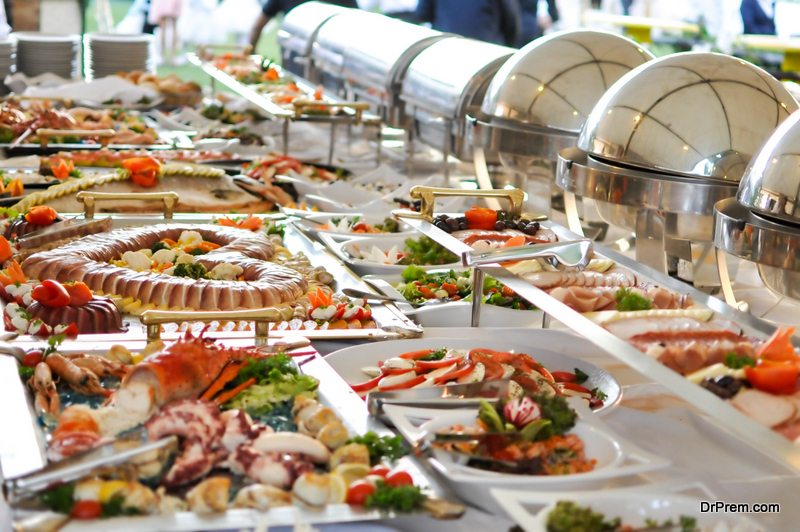 When there is a wedding in the cards, every integrity detail plays a vital role. As much as it is important to decide on the venue and decorations, it is also important that you have to set the menu for the wedding. To help you to set the menu, one of the most essential factors is the tasting of the menu before you finalize it.
The tasting is not just a day where you go and eat food. It has a big objective to get a better picture of how your menu will be set. This will also help you to plan your menu properly and look into the smallest details like any specific needs or requirements. Here are a few tips that will help you pull through your tasting day easily.
Tasting tips before you go for the tasting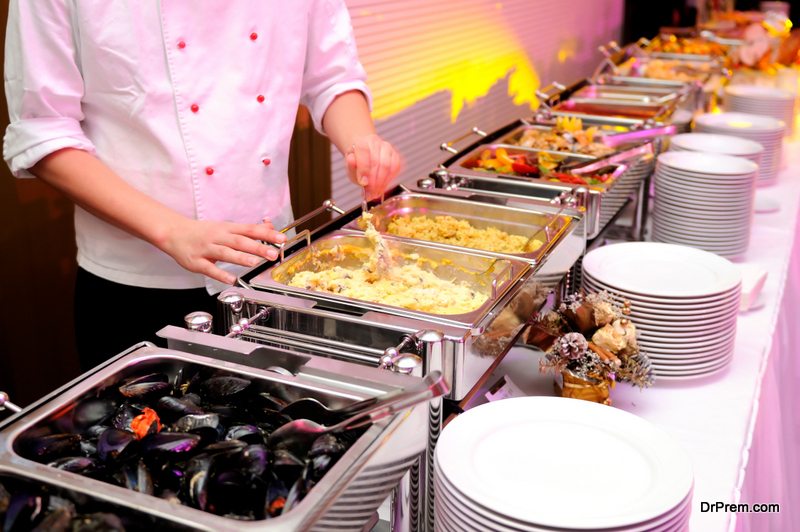 Make sure that you give all the instructions so that the menu can be customized according to your needs.
Instead of going for the usual dishes, you can try something new and different. There is nothing wrong in trying something different for a change.
For the selection process, it will be advisable to set a particular day. Make sure that this does not coincide with any other plans. You have to spend quality time tasting your dishes.
If you plan to serve drinks, then keep that in mind. You need to decide if you want to service signature cocktails, mocktail, or just some wine.
Have a small team in place that can come with you for the tasting, This will help you to get a better opinion about what kind of dishes you can have for your wedding. It will also be a good idea to include your parents on this team as well.
Have separate vendors for your food, drinks, and deserts. This way you can bring in a nice change to your menu.
If there are dietary restrictions or special needs, keep such factors in mind. You need to be sure that you look into every small aspect so that nothing is missed out.
Tips to keep in mind during the tasting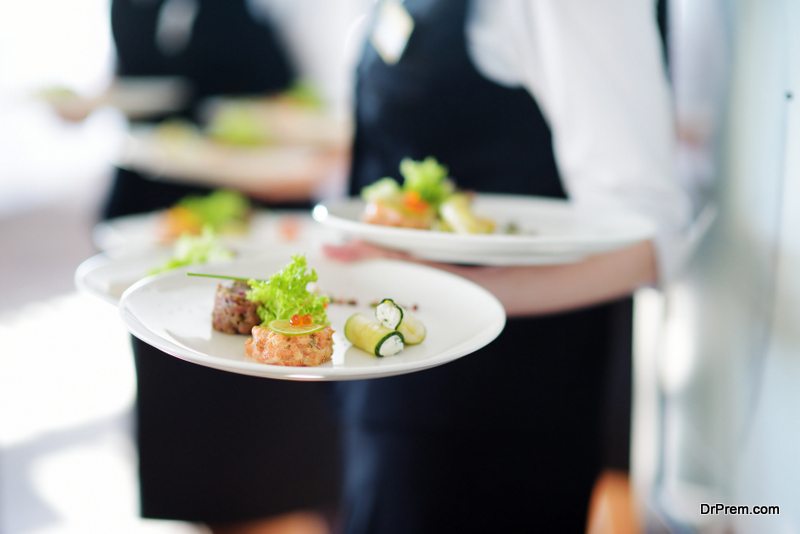 Keep a close watch on the presentation of the food. One way you can do it is by taking photographs.
Keep a diary with you and make the necessary notes of important points. This will help you to keep a track of all the necessary factors you want to point out.
Speak to the chef to understand what kind of changes and variants are available. This will help you to understand what kind of changes you can make to the dishes of your choice.
Make a note of what kind of dish/tray or plate you plan to serve the dishes on. This is equally important when it comes to the presentation of the food during the wedding.
Do not forget to keep your budget in mind, as much as it may be exciting and fun; you have to make sure that you do not go overboard or cross your budget.
Make sure the tasting goes as per the way you want the final arrangements to be. If you plan to have a three-course meal, then it should be the same during the tasting, this is also a perfect time if you want to make any kind of changes to your dishes.
If you have any kind of preferences, then be sure that you state it out. This is important given the fact that you will also have other people attending the wedding as well.
Tips to keep in mind after you finish the tasting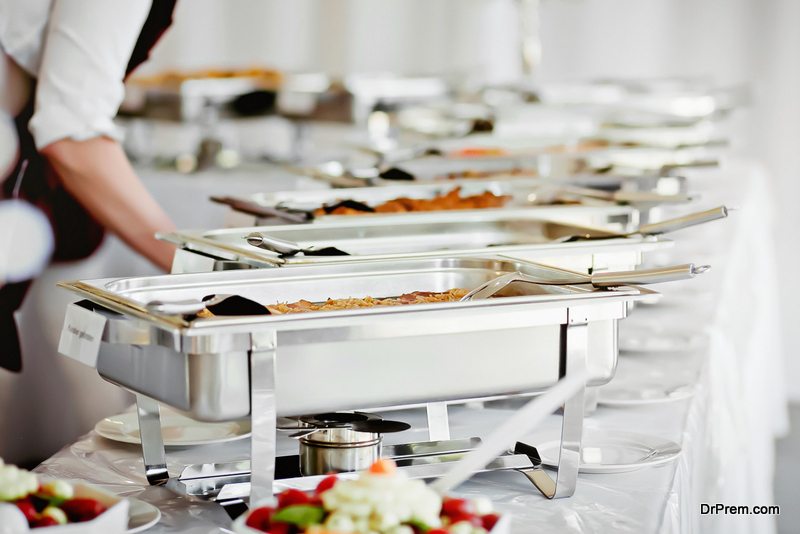 Communication is the key, be sure that you have put all the necessary points that you have written down.
Assign a person from the team to coordinate with the respective vendors for your food and beverages. Make sure that they have all the necessary resources they would need so that they can carry out their responsibilities properly.
Finalize all the dishes well in advance as per the number of guests that you plan to have. You can also consider a few extra just in case you have heavy eaters.
It is good to have options, but make sure that it does not go overboard wherein you may end up wasting food.
Once you have finalized everything, be sure that you provide all the necessary details and instructions. Also, keep in mind that the necessary follow up's are done so that everything goes smoothly.