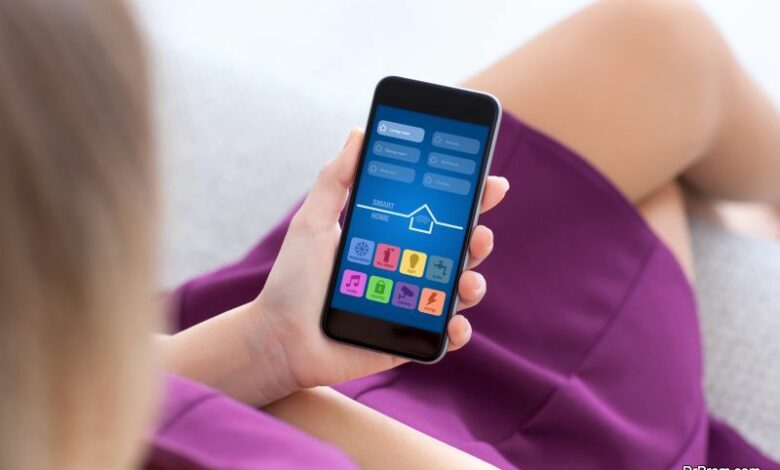 People live in rented apartments owing to their transferable job or due to the property prices that have skyrocketed. Usually people refrain indulging in big things when they live in a temporary home because they fear their money will go waste after they leave that home.
Well thinking holds no true in the case of home automation, as one can enjoy benefits of an automated home in their temporary abode as well. One need not worry about their hard-earned money going waste, as they can take away with them all the smart home components and devices while shifting to a new apartment.
Ideal solution for renters – the wireless technology
Gone are the days when home automation used to be a lengthy procedure that required bundles of wires and appropriate places to hang them. Today, there is no need to buy hard-wired systems when you can get wireless system that are way more efficient and hassle free. WHA (Wireless Home Automation) has become an extremely popular trend that people follow, especially the ones who live in rented apartments.
The sensors and the min hub are connected with each other not through wires but wireless embedded sensors. They follow a wireless architecture to connect and control devices in a smart home. Owing to technological advancement many wireless home automation technologies have come up, which means you can have a hard time selecting the one that is suitable for your home.
Home automation systems to be first on your list
You need to prioritize as in what changes you want to do first in order to make your rented home a smart home. Well, these following three things we would suggest you should consider making smart at first.
Energy Management System
Energy management is one thing we all should do to sustain our environment and to save our money altogether. Energy management systems help you to ensure that you follow energy savings and no wastage at all. They look like power strips in which you plug your appliances and it monitors your power usage. After analysis, it sends a report to your Smartphone, which you can consider in order to save energy.
Lighting
A lighting system that you can control using your Smartphone is yet another home automation feature you must consider. You can turn your rented apartment a green apartment by saving so much of electricity and money.
Smart Home Security System
There is a wide assortment of home security systems to choose from. You can check them all and pick the one that suits the security requirements of your home and family. If your apartment is small with no outer space then invest in a security system that is meant to cover small area and costs less.
Renters too can enjoy the benefits of home automation. All they have to do is a little more research and choose a system that comes with a DIY installation, is affordable, and is a wireless technology. Wireless technology is the most efficient feature that works in the interest of the renters.