Kids, nowadays, are into the latest apps and IMs, and are exposed to the dangers of the internet every instant. You can't separate kids from their phones in order to keep them safe, but you can use parental control smartphone apps to monitor their online activities. Parental control apps not only help to keep your children safe, but also help them to understand their limits, internet etiquette and the best ways to use their smartphones safely and responsibly. With parental control apps for smartphones, you can stop your kids accessing sites which would be harmful for them.
Take a look at some apps which you could use to keep an eye on your kids:
Go Companion App from Circle
Go Companion App from Circle
Compatible with iOS and Android smartphones, this app allows you to control the websites your kid can access. It sets a time limit for him, so that your child is not surfing the net all the time.
Kidgy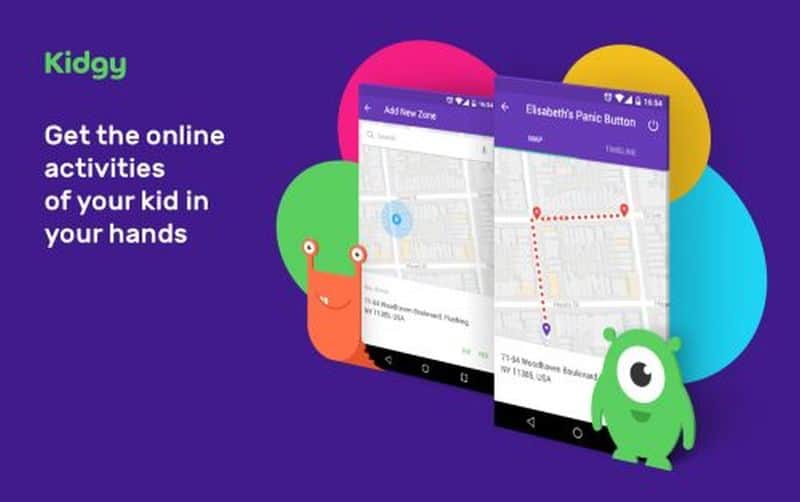 Kidgy is a parental control app which has an impressive list of features. You can monitors SMS messages, and know where your kids are at all times with its GPS location tracker, as it sends the location of your child's phone to your phone. The Geofencing feature also lets you know when your kids arrives and leaves a certain location, say, the gym or the park.
You don't have to keep calling your kids but still get to know their activities whenever you want to. The Panic button feature, an SOS message feature sends your kid's location immediately if he / she clicks on it, a feature which will alert you instantly if your child is in any danger. You can block apps and callers you deem inappropriate, and get a list of all the apps installed on your kid's phone.
With so many features designed while considering many kinds of dangers your child is exposed to, this app might turn out to be quite useful. You can buy this app on Google play and start monitoring.
Kids Place
The app for Android phones restricts the smartphone usage and has Toddler lock to prevent your inquisitive toddlers from accessing the internet. It supports multiple profiles of users, blocks apps, websites etc which you consider inappropriate. You can monitor messages and calls too with this app.
This app is meant for parents with teenagers. Teenagers are very vulnerable online, as they are not mature enough to handle online dangers and it's very difficult to advise them as well. They also do not like if you constantly keep asking about their actions, which is when the GPS and Geofencing features come in handy. You can protect your children from cyberbullying too, with this app. You can block apps, track SMSs, SOS and pickup alerts and so on.
Parental control apps safeguard your kids by helping you monitor their internet usage, keeping them safe from inappropriate content, cyberbullying  and know where they are at all times, without being intrusive.
Article Submitted by Community Writer.