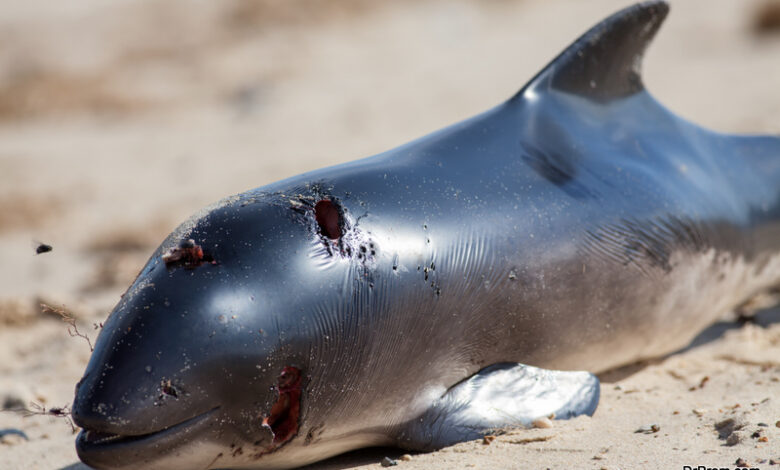 A mass marine stranding on a southwest England river left 17 dolphins dead. This event occurred on the Percuil river. The rescuers were able to save only seven dolphins of the two dozen stranded. The coast guards reported that a pod of fifteen dolphins had come to the river on Monday. It is perhaps the distress calls of these fifteen stranded dolphins that made the other dolphins appear. The coastguards also added that most of the dolphins from the pod that were stranded had died.
Tony Woodley of British Divers Marine Life Rescue, said that such a horrible and gruesome incident had not occurred in the last 27 years. It was the year of 1981 when such a deadly marine incident had occurred, it was the deaths of pilot whales on the east coast.
This event, termed as "extremely rare" by experts, sparks a question that what was the reason for the dolphins to swim so close to the coast? Normally, the dolphins don't exhibit such behavior, but it is said that it can be the large numbers of fishes attracted by the algae bloom that made the dolphins to persue them so near to the coast. Another reason being given for the dolphins treading so close to the coast is the growing number of warships, who disturb the regular routes of swim for these dolphins.
Whatever the reason may be, it was a horrific sight to see so many dolphins floating dead on the surface of the silent waters of the Percuil river. It is reported that one of those dolphins was pregnant. However, as a silver lining to this tragic event, by the end of the day the surviving dolphins were released back into the open waters.
Via: msnbc