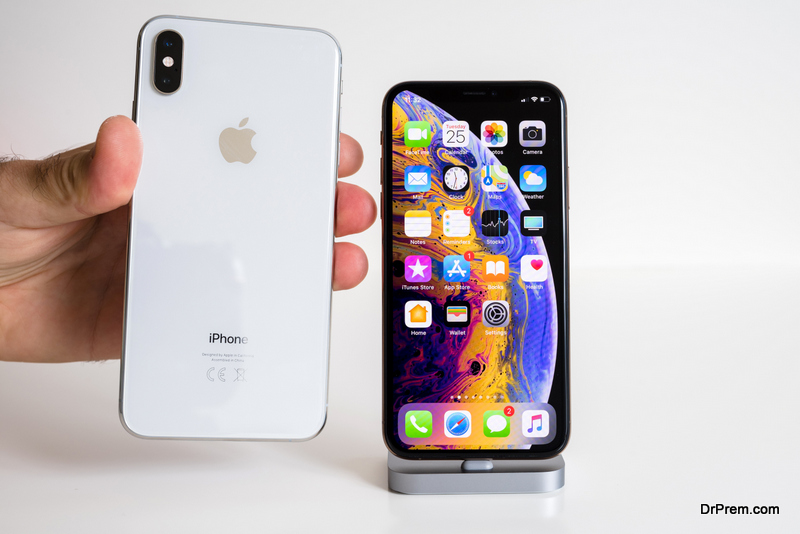 Apple introduced three new iPhones this year – XS, XS Max and XR. You look at XS and think that this is the handset you should go for, then XS Max comes in your mind and creates a confusion. You are yet to make a decision and one of your friends suggests the relatively cost-effective XR. We understand the pain. So, let us take a closer look at the spec comparison of all three of them, then you can decide which is the best iPhone you should buy.
Design and Size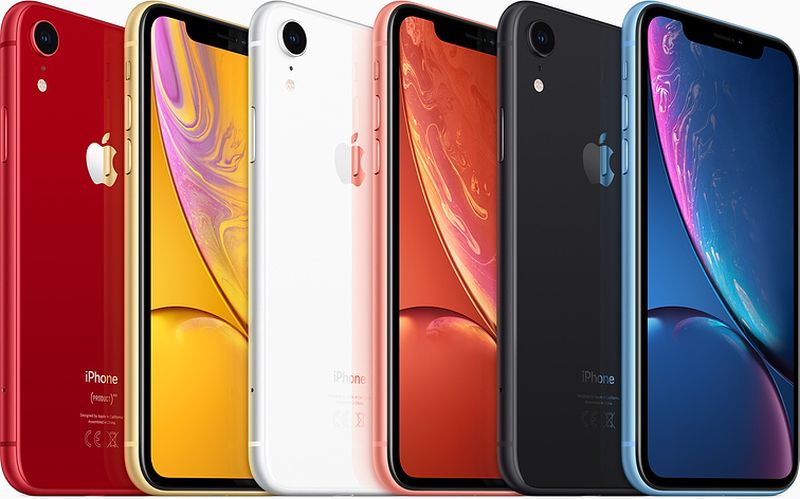 Apple also believes in bigger and better now. This is the reason why smallest iPhone in Apple's lineup, XS has a screen size of 5.8 inches. XS Max with a screen size of 6.5 inches is the biggest iPhone ever. If you want something that just fits in your palm is XR having 6.1 inches of display. XR has a different built material as well – stainless steel instead of aluminum, which is used in XS and XS Max.
XS and XS Max are available in three colors – gold, silver and space gray. The third one, XR is available in six shades – black, blue, coral, red, white and yellow.
Apple got rid of the bezel in all three iPhones and none of them have home buttons. 3.5 mm port is also missing from all of them and there are no adapters in the purchase box.
Display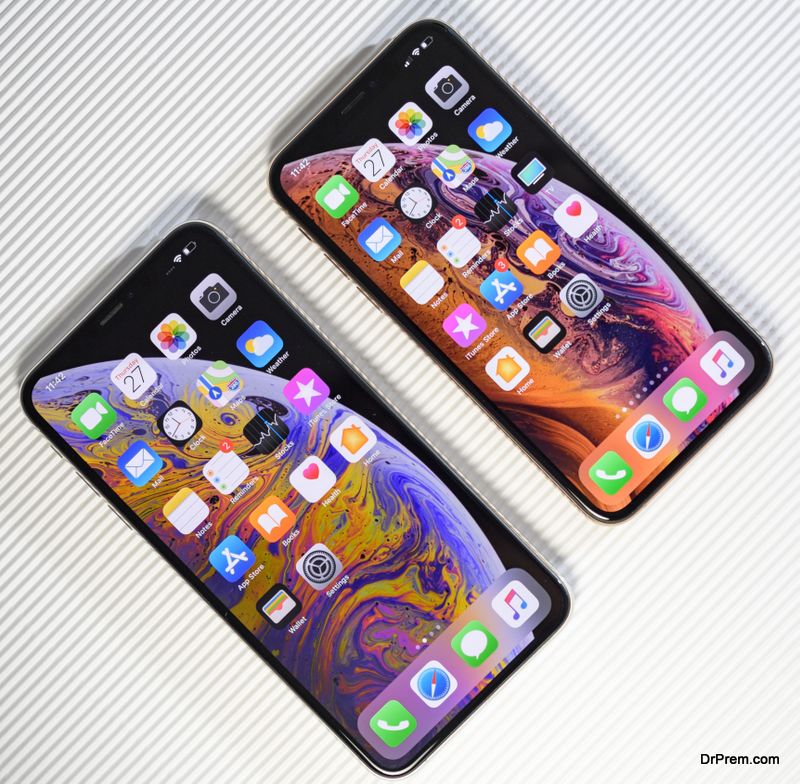 XS and XS Max, both use the OLED display, that has the most accurate color in the industry. XR brings LCD screen for you that uses Apple's Liquid Retina. Check the resolution and PPI below:
iPhone XS: 2436×1125 and 458 ppi
iPhone XS Max: 2688×1242 and 458 ppi
iPhone XR: 1792×828 and 326 ppi
XR has the lowest resolution, but not to worry as all three of them uses Apple's True Tone technology and have a maximum brightness of 625 cd/m2.
If you keep all the phones together and look on their display, OLED looks comparatively better with high contrast and brightness. That does not mean that the LCD screen on XR looks terrible, not at all.
Performance and battery life
We cannot differentiate on the basis of performance because all the three iPhones use the same A12 bionic processor.A12 bionic processor is a powerhouse. It has six cores that divide the workload depending on the power requirement. Built on a 7nm process, it is 15 % faster than the previous version and consumes 40 % less battery.  Apple claims that A12 is the most powerful and fastest chip available in smartphones. It has a neutral engine to support five trillion operations per second.
Both the XS version have the same internal storage options – 64GB, 256GB, and 512GB. XR comes with either 64GB, 128GB, or 256GB.
Memory is one of the main difference as XS and XS Max features 4 GB RAM while XR has 3 GB. Overall, the touch experience of XS and XS Max has to be better especially if you are multi-tasking.
XS Max comes with the biggest battery ever shipped by Apple that lasted for 10 hours and 40 minutes while we only surfed the web. We tested XS with the same usage that remained active for 9 hours and 45 minutes. Here comes the winner, XR that lasted for 11 hours and 30 minutes. XR is the leader and the best iPhone in regards to battery backup, but other two are also capable to take you through the whole day's normal usage.
All the three models are capable of fast charging. We tested the same feature using Apple's adapter and within 30 minutes, the batteries were more than 50% charged.
Water resistance is again a common feature with all three, but with IP68, XS Max has the highest rating as compared to IP67 for other two.
Rear Camera
XS and XS Max has dual cameras while XR has only one, but the main lens is the same on all the three.
With all the models, you will be able to use Portrait mode with Depth Control, advanced bokeh and HDR feature with 4K video recording. Slo-mo video support is available with 1080p at 120 or 240 fps. Other details
iPhone X and XS Max: Wide-angle 2 megapixel dual cameras with 2x optical zoom
iPhone XR: 12-megapixel camera with optical image stabilization
Looking at the features, the cameras of XS and XS Max has a clear advantage over XR. But, pictures from the main camera look similar between all the models.
Front Camera
All the latest iPhones have the same front camera of 7 mp and have the same features including Smart HDR, portrait lighting, bokeh mode, and depth control.
Software and updates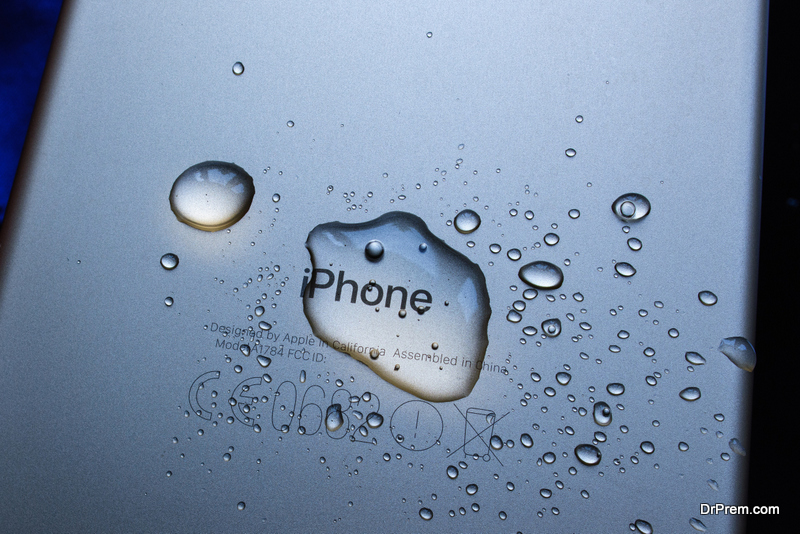 All the models work on iOS 12 and will be eligible for all future upgrades.
Biometrics
All the iPhones have the feature of Face ID to unlock. IOS 12 has the feature to add the second face as well. However, none of the phones has a fingerprint sensor.
Price
XS -for 64/256 and 512 GB – $999/(99, 900INR) /$1, 149(1, 14, 900 INR) /$1, 349 (1, 34, 900 INR)  respectively
XS Max for 64/256 and 512 GB – $1, 099(1, 09, 900 INR) /$1, 249(1, 24, 900 INR)/$1, 449 (1, 44, 900 INR) respectively
XR for 64/128/256 GB – $749(76, 900 INR) /$799(81, 900 INR) /$899 ($91, 900 INR) respectively
High price of XS Max must be because of the large screen, but XR is more than enough for most of us. It is also cost effective plus comes in different colors.
Verdict
Performance and camera, both are similar for XS, XS Max, and XR. As said earlier, the price difference is only because of the screen size. One of the main difference is that the XR is lacking optical zoom. Another difference is the battery back-up where XR beats both XS and XS max.
If you want the best iPhone available then go for XS Max. But, if you consider XR, which has the same processor, camera and better battery life, it is probably the best option. It only lacks on screen size and has a single rear camera.