Staying hydrated is important for your kid's health and it is your responsibility as a parent to make sure your bundle of joy has enough water during the day. By providing your kid with a water bottle every day can ensure that they stay hydrated throughout the day.
But before you head out to buy a water bottle for your kid, you should know that you cannot buy a random water bottle based on its design. There are many things that you should consider before buying a reusable water bottle for your kids. Here is your guide to choosing the right water bottle.
Plastic bottles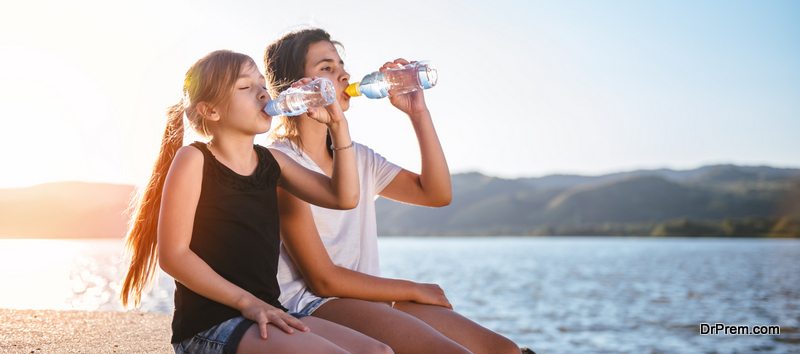 The first that comes to mind when a person thinks of water bottles is the colorful plastic bottles that are supposedly safe. But you should know better than to entrust them with your kids. Plastic or polycarbonate bottles are known to leach BPA in drinking water when exposed to heat.
What is BPA and why is it harmful?
Bisphenol A or BPA is a chemical that can be found in plastics. It can especially be found in the plastic used for packing edible goods. Researchers believe that it is similar to estrogen in properties, which can have a negative effect on health.
It can especially be toxic to unborn babies and infants. In order to avoid buying plastic with BPA in it, look out for bottles that have recycling code 3 and 7.
Scrape off plastic bottles from your list of prospective water bottles for kids if you want to avoid the dangers of plastic bottles at all.
Stainless steel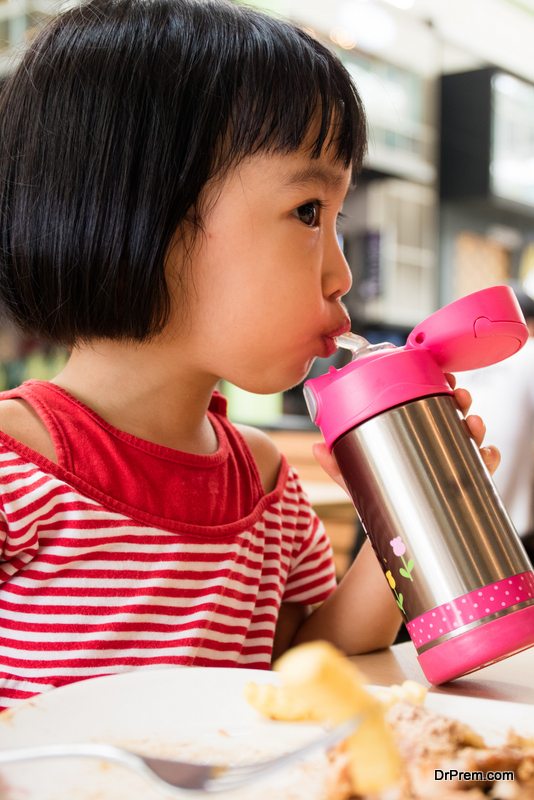 Stainless steel bottles are a winner for kids; why you ask? Stainless steel does not contain any kinds of chemical that can be infused with the water. The bottles are durable, can be recycled which makes it eco-friendly, and are easy to clean.
Food grade stainless steel bottles might be a little heavy for kids but are worth the investment for your kid's health. It has great insulation properties and they are comparatively easier to use.
They are more durable in comparison to aluminum, glass, and plastic bottles. They can be easily found anywhere and can be relied on when it comes to the health of your children. However, try to make your kids understand that they should not share the bottle with others to prevent germs from spreading.
Glass bottles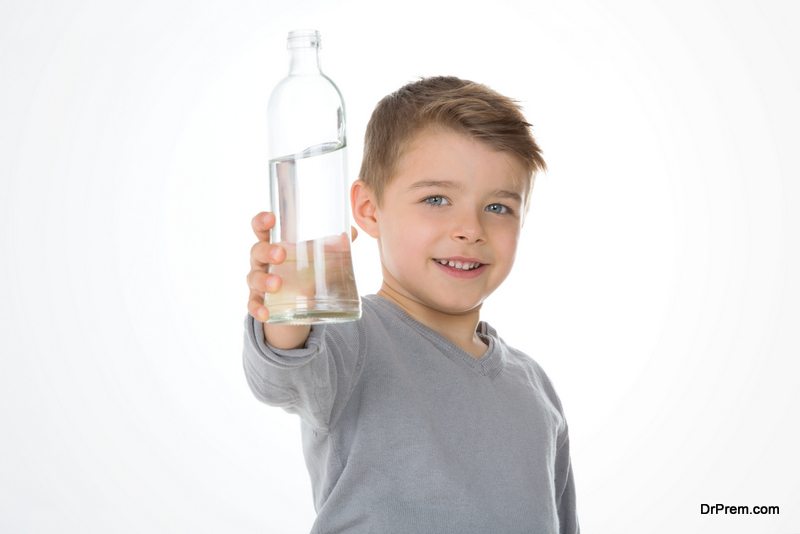 Just like stainless steel, glass doesn't leach any chemicals into the water. They are hygienic and reusable.
But glass bottles might not be the ideal choice for kids. Kids like to play and swing their bottles around which and since glass bottles are breakable, it could be dangerous for them. It is simply not practical to hand a glass bottle to a toddler who will not be able to handle the bottle and might end up hurting himself.
Aluminum bottles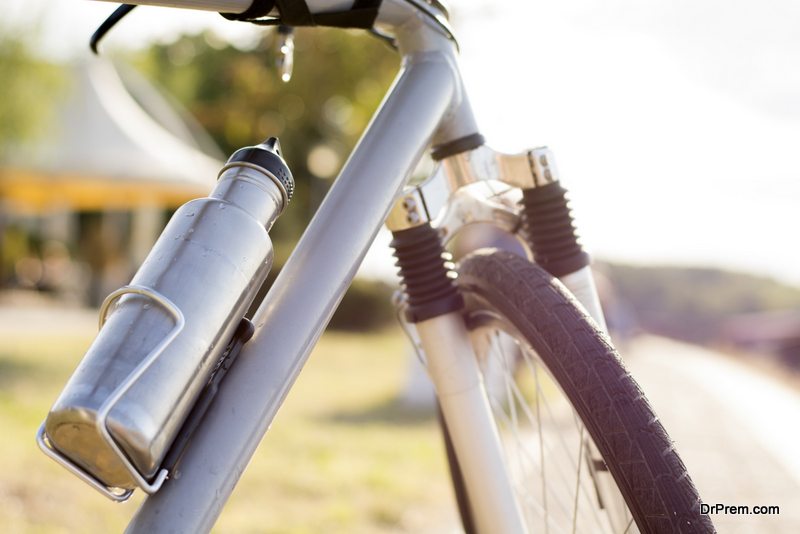 Another option that you might want to explore your kid's water bottle is aluminum bottles. They are lightweight, durable, and come in various designs for your child to choose from.
But, here's the catch, cheap aluminum bottles might contain BPA in them which could again, contaminate the water. Unless you are going to a reputed brand and an expensive aluminum bottle, avoid buying cheap ones for the sake of your kid's health.
General tips for buying reusable water bottle for kids
Buy leak proof bottles so that they don't lose all of their water.
It is important that your child is able to carry the bottle comfortably. Make sure that you buy a tall and slim bottle that can fit easily in the hands of your kid.
Depending on how your child is used to drinking water, pick a bottle with a suitable opening.
The bottle has to be cleaned regularly. Buy a bottle that is easy to clean.
How is your kid going to use the water bottle? If the water bottle is going to be sitting a desk the whole day, a spill-free, a large bottle that is easy to maneuver would be a great choice. For sports activities, insulated, durable, and lightweight bottles would be the best. And if the water bottle is to be carried around, make sure it has a strap or a hook that can be used to hang on the school bag of your kid.