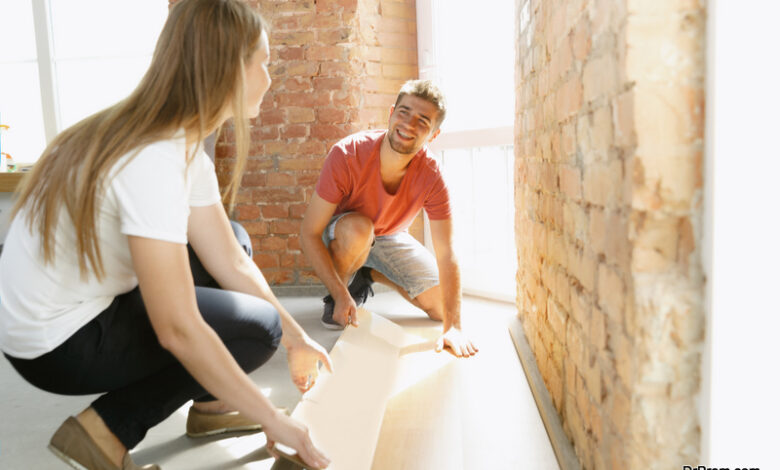 <![CDATA[The most important part of your house is the floors. Interiors of the house start by either changing the floors as per requirement or by polishing the existing floors to enhance the look. However, professionals should be hired to install the right quality and material of tiles for the house. Also, it is more of a scientific job; hence, someone who has the knowledge should be consulted. A good tile company hired can advice you for the perfect flooring that goes along with the rest of your interiors. Following are the options available in installation of floors.
Natural Stone Tile
Numerous designs of natural stone tiles are available in the market these days. Many of them vary according to their usage. For example, house decors, outside decor or office premises. Natural Stone tile is an eco-friendly option and hence advantageous. Moreover, these tiles are highly durable. Marble, limestone and travertine are some of the beautiful options available in the market. The company hired to install the flooring explains you the qualities and advantages of the various material available for natural stone.
Hardwood
Hardwood is the most popular option in flooring. These floorings last for ages, but their durability depend on how you maintain them. Generally, there are two types of hardwood flooring available. Firstly, engineered wood floors that are available in every material in which hard wood floors are made. It is a pocket friendly option, however, not an eco-friendly one. The second type is solid wood floors that are available in walnut, american cherry, maple and red oak. They are a bit expensive but eco friendly and highly durable.
Carpet
Approximately 76% of the American households have carpet floorings installed. Commonly available carpets include frieze, sculptured, plush and Saxony carpet. However, these installations need high professional guidance. There is a procedure to install the carpet floorings. It is first stretched across the floor, and then sealed around the corners. This requires technological and professional manpower to install. Many of the carpet floors are made of non-toxic bonding agent and recycled materials. Wool is also used as a material to make such carpets.  Before installing the carpet, always ask the agency for proper guidance and precautions.
Summary
Installing the right quality flooring is a must for your indoors. This not only enhances the look but also need to be looked from a safety point of view. Professionals hired will surely guide you for the best option]]>