We imagine the athletic body type females rarely as the well-dressed ones.  At best, we can think of them as women dressed awkwardly in some sort of men's apparel, trying their least to appear fashionable. It isn't that athletic women don't like to look fashionable, it is just too hard for them to find clothes that suit them.
The problem of being an athletic body type female
Clothes for women come in standard sizes, which makes it difficult for women with muscular or athletic bodies to find clothes that fit well. A fit woman, with well-defined muscles, can look great too, provided she follows some simple fashion tips. The best example of a fashionable yet athletic woman is Serena Williams, who manages to look stunning whenever she steps out. You can look as good as her, just follow the fashion tips for athletic body type females:
10 –  Fashion Tips For The Athletic Body Type Female
1. Prefer Draped Dresses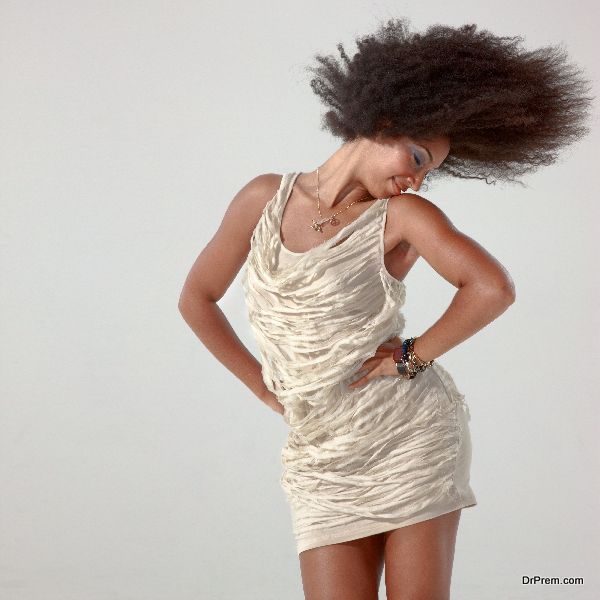 Wear dresses, which are made from a soft, clingy material, so that you look more feminine, and which would bring out your beautifully toned body. A dress which clinches at the waist would be perfect, as it would bring out your hourglass figure. A wide belt will do the job as well if your dress isn't snatched at the waist.
2. Select Necklines Carefully
You've got to wear the right necklines to emphasize your shoulders and arms. Choose necklines which flatter the shoulder or is form fitting. Sloping necklines too suit the muscular body type, elongating the neck and adding height to your body.
3. Wear Non-Athletic Shoes
Shoes can make a huge difference to your look, and have to be chosen with care. Don't go for chunky wedges as they will accentuate your muscles. Choose a streamlined, delicate strappy sandal or a sleek pair or pumps.
4. Go for Breezy Tops
Breezy tops, which compliment your torso, are better than tight, stretched tops. Flowy, fitted tops will show off your toned muscles. Flower prints and vertical patterns are best. Avoid horizontal stripes as they will make your body look wider. Wide stripes have the potential to make anyone look larger than they are, so you should completely avoid horizontal stripes.
5. Choose the Right Sleeves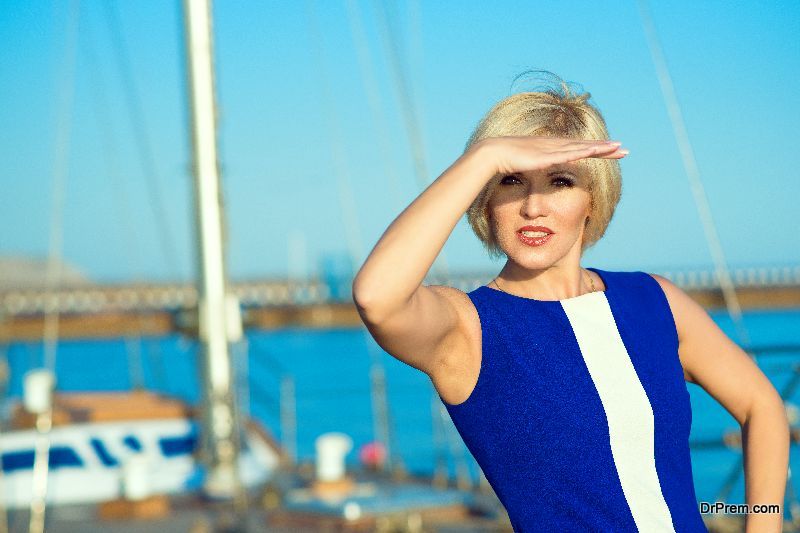 If you want to flaunt your arms, then do wear sleeveless or half-sleeves. After all, you've worked hard enough for them. But sometimes, you may not want to give off a bodybuilder vibe, in which case you should go for long sleeves or abbreviated sleeves. You can wear stretchy sleeves too, with v necks and/or straps.
6. Go for clothes that add volume to your lower body
If you want to add some curves, wear a tulip skirt or a similar silhouette which adds volume to the lower body. This will make your body look balanced as well as curvier. A skirt which grazes the floor, like a maxi skirt will also work wonders. If you think you have a 'boxy' shape, then adding volume to your hips with the help of some clothes will change the shape of your body completely.
You can use ruffles, faux fur, stoles, and other accessories to up your look. Drape ruffles and fax fur strategically across your body, to hide what you want to hide and bring to notice the finer points of your body.
7. Go strapless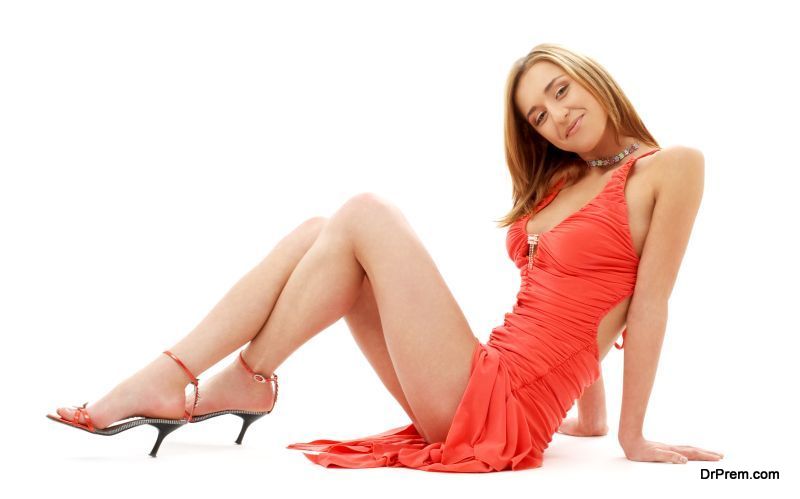 A strapless knee length or more dress or skirt will make you look feminine. If you have a muscular body, you should not wear miniskirts as they do not flatter those nice glutes. But a knee length or calf length strappy dress will give just a glimpse of them and make you look more alluring.
8. Pants could be a good option
If you want to wear pants, choose those which are roomy, like culottes, parallels, etc. Choose printed and plain materials which are soft and flowy. Pair them with strapless slightly fitted tops to show your arms to advantage. If you wear fitted pants, then pair those with long-sleeved tops which are a little loose, so that your outfit and you look beautiful and classy. Before buying, always try on stretch pants and other styles, and buy the one which suits you the best. 
9. Flaunt one asset at a time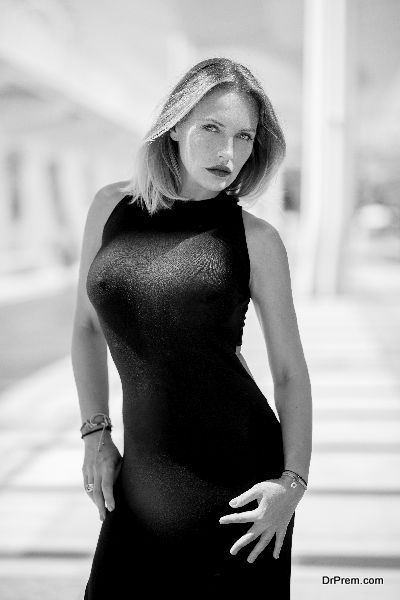 You have a great toned, body. If you want to show off your legs, then cover the arms and vice versa. If your arms and calves are both well-developed, then showing both at the same time may be a little overwhelming. 
10. Extra tips
Avoid wide straps which stay right on the shoulders, as they will give you a blocky appearance, making you look wider than you are. As for pants, choose to wear a style which is not extremely tight, as your legs need proper blood circulation.
Your fit and athletic body is a great asset, and with the right choice of clothes, you will definitely stand out from the crowd. This is true not only for women with a muscular or athletic body, but also for men of similar build. Read on to understand the best dressing style for muscular men.
7 dress styles that work best for muscular men
Everybody wants to look their best. An average build personality finds too many clothing options to fit in, but the difficulty arises for the muscular men. It becomes hard for them to dress well because of their body shapes and sizes. The muscular size of these men depends on the type of activity they do.
Gym lovers are broad at the chest, back, and shoulders as compared to the lower body. On the other hand, cyclists and footballers are thin and lean on the top but muscular on the lower side. Keeping all aspects in mind, you have to look for the dressing styles that work in your favor. Consider reading some of the dress styles, muscular men should adopt.
Avoid wearing skin fits
Skin fits may be in trend but it's not the right choice for you. Focus on clothes that best suit your personality, shape, and size. Feel free to use different cut style clothes on the upper and lower body. Those having larger thighs can wear tapered legwear and shirts on top that are sharply tailored. This will add to the style statement of muscular men.
Shop wisely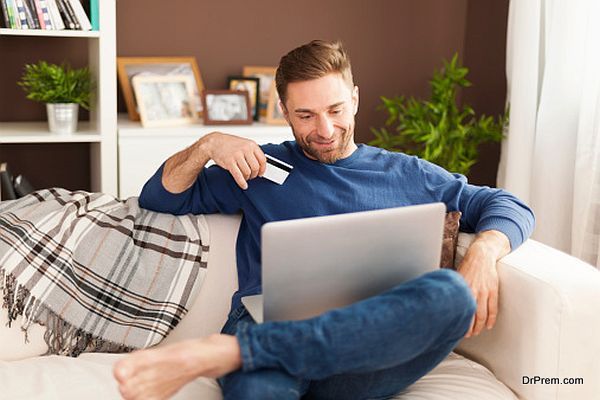 You may want to buy a jacket of your size, for instance, a 50R jacket and the pants you get with it are40R in size. But the size you normally wear is 36R. In such a situation, shop wisely. Try shopping at different places where you can buy pants and jackets separately. This will not only provide the size of your choice but will also help you in looking well built.
Engage a tailor
Engage a good tailor who will alter the clothes to fit you perfectly. Whenever you buy clothes, take one size bigger than what you actually wear. Then, let your tailor do the fitting and refining according to your body cuts. The tailor will make all the difference in your clothes, looking shapeless and on the other hand appearing as if they were stitched only for you.
Prefer neutral colors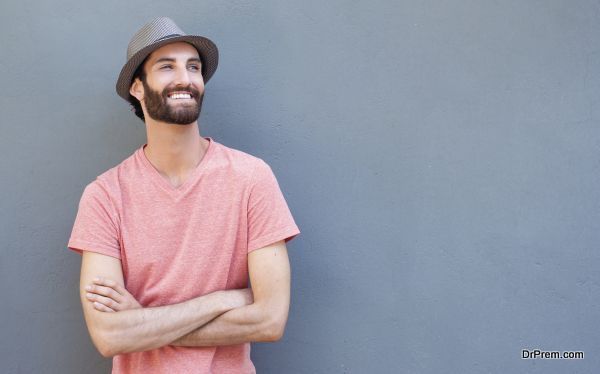 Neutral colors work the best for muscular men. This does not mean that you need to throw away all bright colors, but make less use of them. Using bright colors can be a style statement for an average built person but will have an amplified effect on your body. Neutral colors will cut down the effect, giving you a sober and gentle look.
Be classic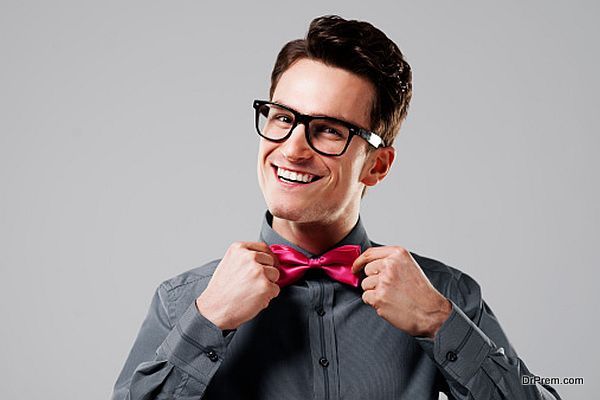 Muscular men cannot follow all the styles in trend because the retailers generally don't make clothes keeping their structure in mind. So, it becomes really hard for the well-built to decide what suits them. It will look stylish if the muscle-bound man adapts classic colors like white shirts, dark jeans, and blue colored crew neck sweatshirts. In addition to this, classic accessories like watch and bracelets can also go with style.
Wear brands that suit you
There are certain brands available in the market that works the best for you. They provide the maximum size that you've been looking for. Try sticking to the same brands and stock up the same style in different colors.
Wear light layers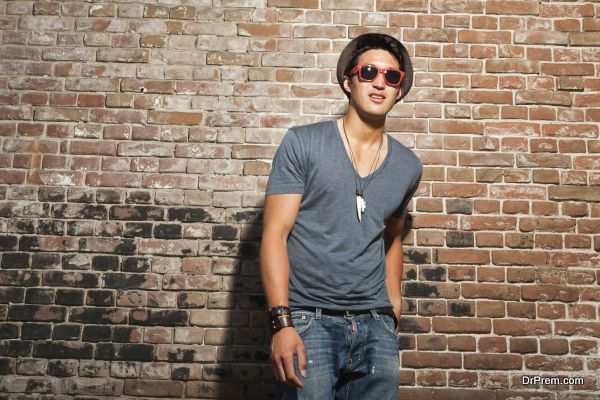 Men who are tall and heavily built must avoid wearing a heavy layer of clothes. This will only add extra bulk to their muscular body. You must wear light layers that can be numerous in number if it's cold. This will not only keep the body warm but also prevents you from looking too boxy.
It may be really hard for muscle men to struggle with clothes every day and look good. By making efforts to shop wisely, finding proper brands, having them perfectly tailored and choosing the right colors can give a smart fitted look to the muscle-bound men.