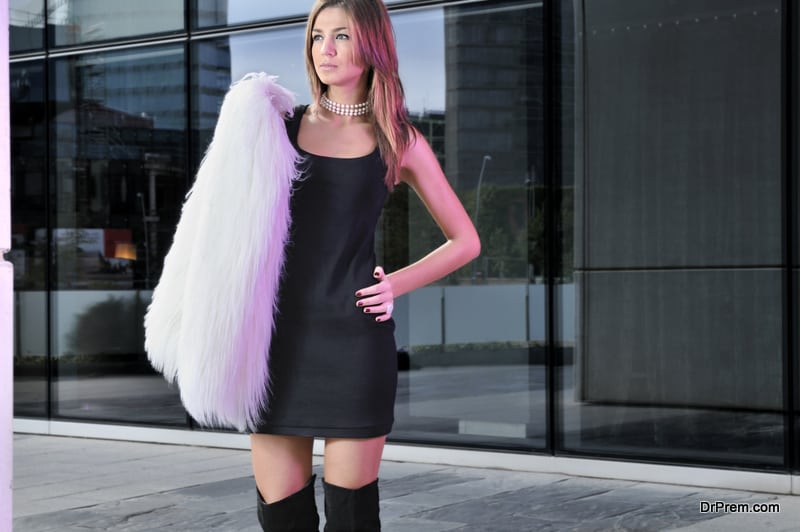 Office Christmas parties are a great way to let your hair down and have fun with your colleagues, the people you spend the most part of your time. The Christmas party is a chance to let your co-workers discover the fun side of you, and maybe let them see the flamboyant side of the personality. It's the time for you to dazzle and glow in the admiration of your friends/co-workers. Here are some office Christmas party dress ideas you can browse over and choose the look which you feel is the real 'you':
13 – Creative outfit ideas for your office Christmas party
1.     The LBD or any version of it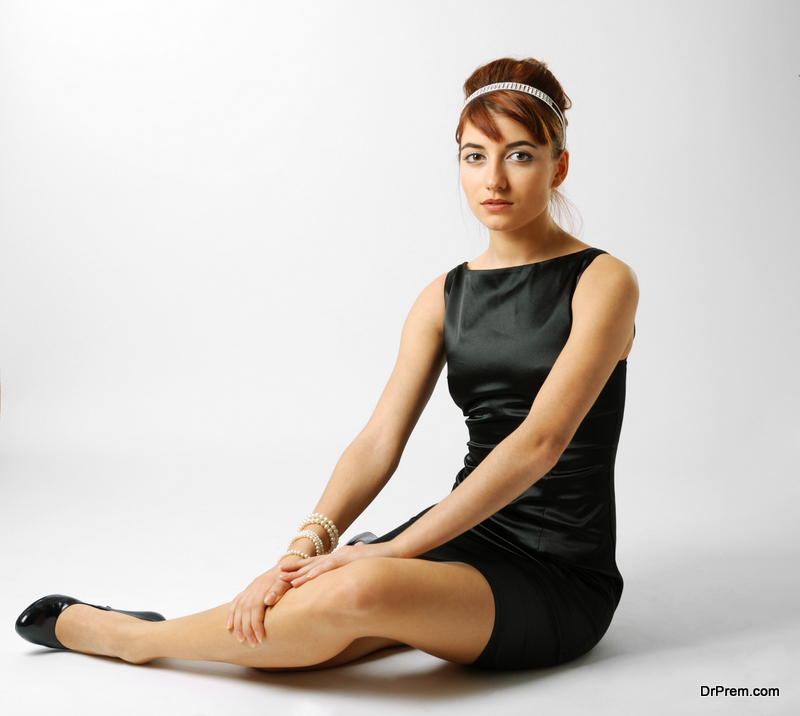 The first on the list is the LBD of course, and as outfit ideas go, it's one of the best. You can go for the simplest LBD you can find, and dress it up with a few accessories. You can choose the austere but regal, elegant look, aka Audrey Hepburn, or buy an LBD which has a little ruffle perhaps or is completely decked out in sequins.
Another version is the colorful, LBD which is far away from black. Go for an amazing light green woolen mini dress which will reveal your playful personality. We think the single color LBD could be a stunning office Christmas party dress.
If your dress is black, dress it up with jeweled purse/clutch and if it's in a vibrant color, dress it down with a black purse.
2.Accessorize
The right accessories will enhance your outfit no end. Usually, the classic picks like a black with gold bag is enough. It's functional too, as it can hold your phone, makeup etc.
3.     Dress up the old sheath dress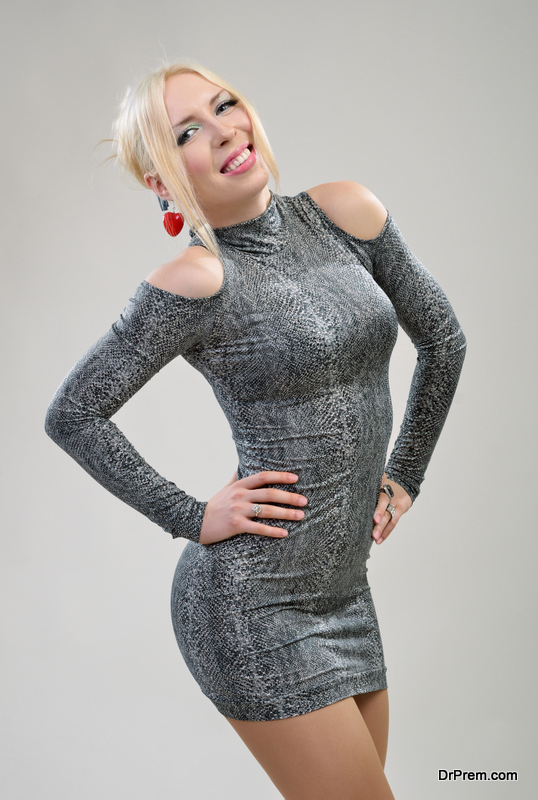 You must be having a solid color sheath dress deep within your closet, pushed behind because you've worn it a thousand times. The office Christmas party is the time to bring it out and dress it up. Maybe you can add a lace collar to it, or ruffles to the sleeves, or add our favorite accessory – the layered gold chain. High shimmery pumps and a fancy clutch will make you look stylish yet simple.
This sophisticated look will work not only Christmas but also for any other holiday party.
4.     Transform your work outfit into a party one
You can't really wear a party dress to office, even though the holiday party is scheduled for the evening of the same day. Nor can you wear your coat over it the whole day. There's a solution to it, however, if you don't feel like changing. Wear a black pencil skirt, a white shirt and your blazer on top.
Carry a nice, silk, red or black or purple (basically whatever color you want) in your bag, or maybe wear it underneath an oversized shirt. A layered necklace, gold hoop earrings will complete the look and your spectacular transformation, and one of the easiest office Christmas party dress hacks.


5.     Wear an off-shoulder top
Change the starched white cotton shirt which is your office staple to a naughty off-shoulder top over your classic office pants. Or you may want to wear white pants with a bright colored top, statement earrings and black heels. If you love black, go for a black off-shoulder and continue wearing your comfy office footwear. This is one of our favorite office Christmas party outfit ideas.
6.     Sleek and stylish
Invest in a pair of knee high or higher boots. High boots are stylish as well as comfortable and you'll enjoy the warmth in your classy boots. They have the right height of heels so you can dance the night away without feeling any discomfort. They'll make your best dress look even better!
7.     Add faux fur or brocade jacket to your outfit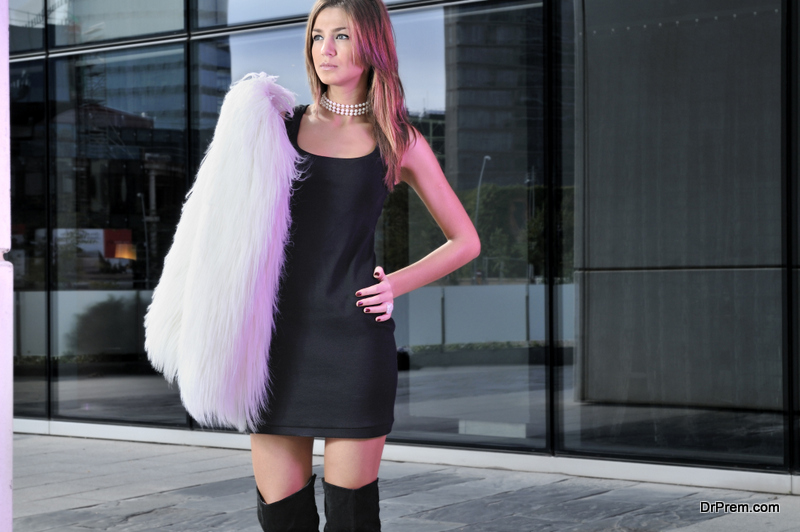 A gorgeous faux fur or brocade jacket can upgrade any old dress or outfit to another level. The faux fur jacket or cape thrown over any party dress makes it instantly glamorous. It's the best for office parties as you only have to throw the fashionable covering over the dress. If not fur, then go for a gorgeous brocade jacket/blazer- the rich look of the brocade will be the talk of the party!
8.Bold shoulder and mini
Mini dresses and bold shoulders are the season's favorite this year. Though for an office party you would have to dress a bit conservatively, but pair the mini with high boots and stockings and you'll get away with it. Choose emerald green or go all out in a glamorous golden dress which is sure to wow everyone.
9.     Layer a white dress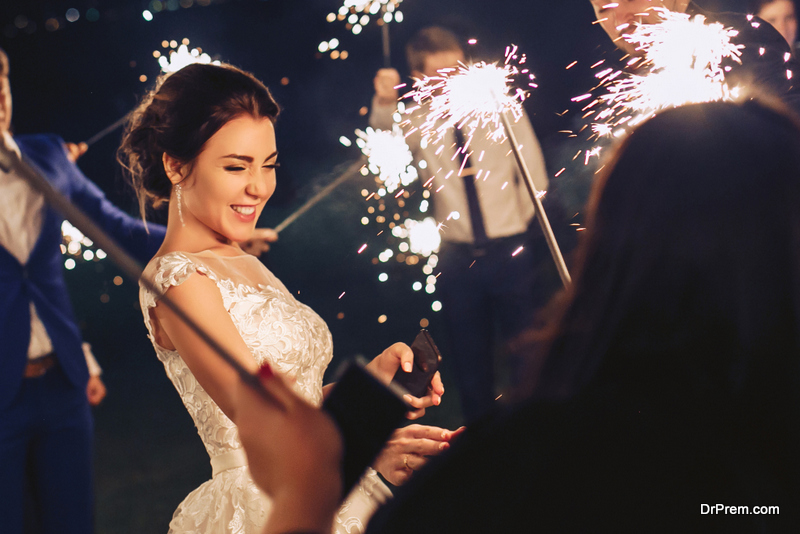 Chanel Iman is our inspiration for the next look. Like her, you can layer a voluminous white shirt with a lovely satin belt. Just the addition of the satin belt creates a chic, smart party ensemble. Matching satin pumps will be the best match for this wonderful office Christmas party outfit.
10.     Cool and playful
Jumpsuits don't seem to be out of fashion and we can still see some or the other celeb sporting this comfortable attire. There are many different designs which have evolved with jumpsuit as the base, so for once if you want to show the casual side of you in office, then a jumpsuit with sequins may be the look for you.
11.     Puffs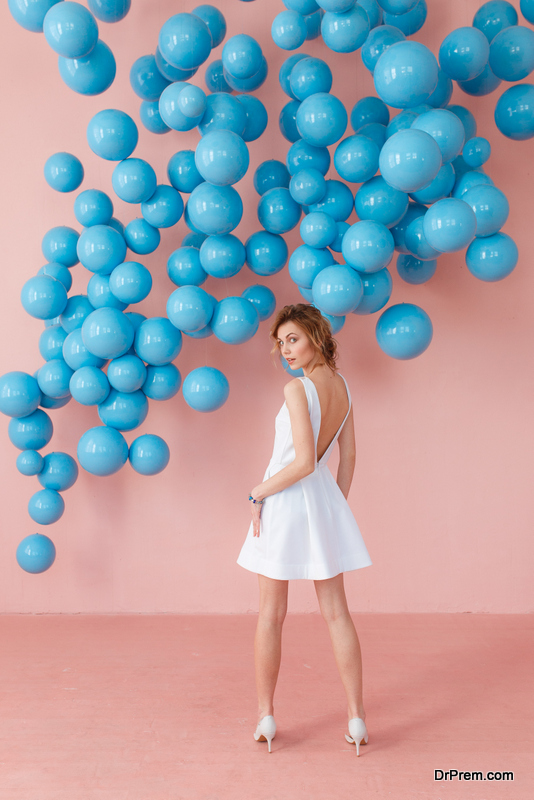 Puffs are in now, and if you like them, you can wear them on a red long-sleeved top, and pair it with black pants or your everyday workwear skirt. You can think up any number of combinations, and wear the one you think will look the best. After all, trying out several outfits is part of the process of dressing up. Your own imaginative combination may turn out to be the best dress at the party!
12.Sport the Boho chic look
To stand out, why not try something which is a far cry from the standard dresses and straight black pants. Boho chic may be the way to go, when you want to look your best.
13.Bracelets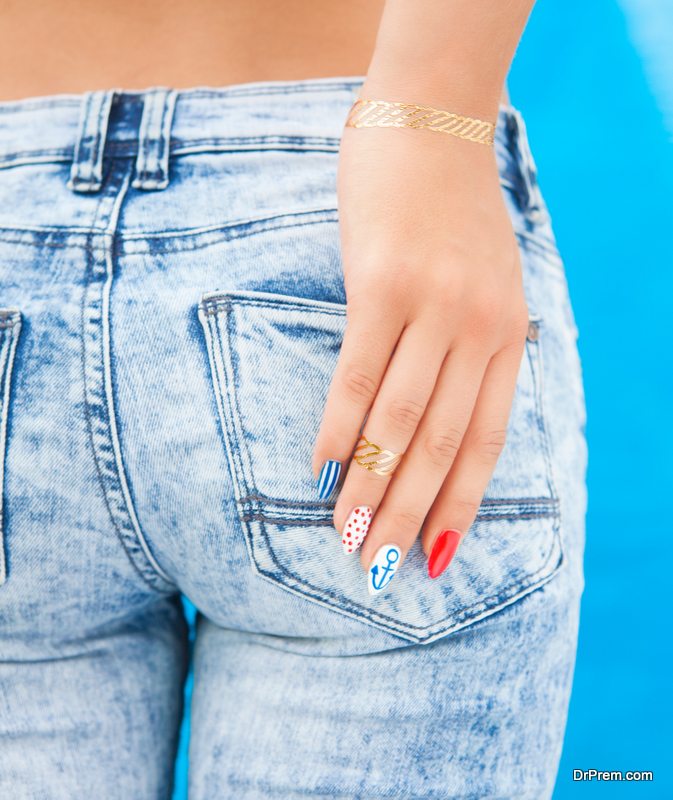 A simple gold bracelet pretty much goes with everything – all styles and all colors.
The Christmas Party at the office is the right occasion to shine. Choose the outfits you can carry well, and enjoy all the admiration.