Makeup trends keep changing every year or every few years. Some trends are simply classic and you'd never go wrong when you follow them. But some trends especially the ones which tend to shock and seem quite crazy, are a complete no-no. Whether these trends are leftovers from the 80s and 90s or they were seen in 2019, this is the list of outdated makeup trends which you should stay away from:
11 outdated makeup trends you just have to avoid
Extra dark lip liner/contrasting lip liner
If you see any show of the 80s or 90s, you would see all the glamorous women with dark lip liner. You'd cringe to see that now, though when everyone was into that look, it probably looked great. But now, it's totally passé and needs to be thrown out, and you seriously need to stop following this trend pronto.
To make your lips stand out, so use lip liner, but use one which is the same shade as the color of your lipstick.
Heavy concealer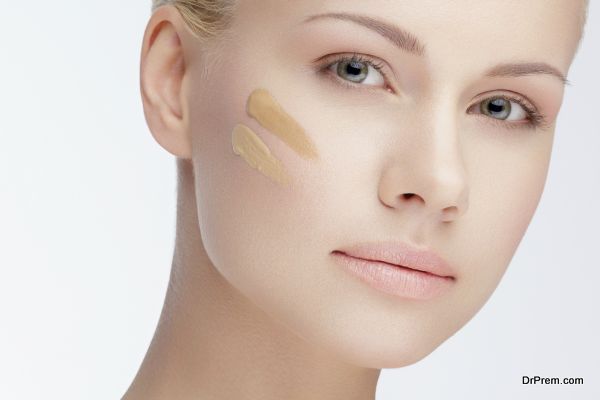 Like power suits, heavy matte complexions are not flattering at all. The layers of pancake make you look as though you're stuck in the past and makes you look years olders than you are. This is definitely one of the outdated makeup trends which need to be ditched.
However, don't ditch the concealer as it's a very useful makeup tool. Use it to create a subtle look, and to 'conceal' marks on your face.
Tip: Always apply a bit of moisturizer before using the concealer – it will be easier to apply and will blend in nicely with your face.
Technicolor eyeshadow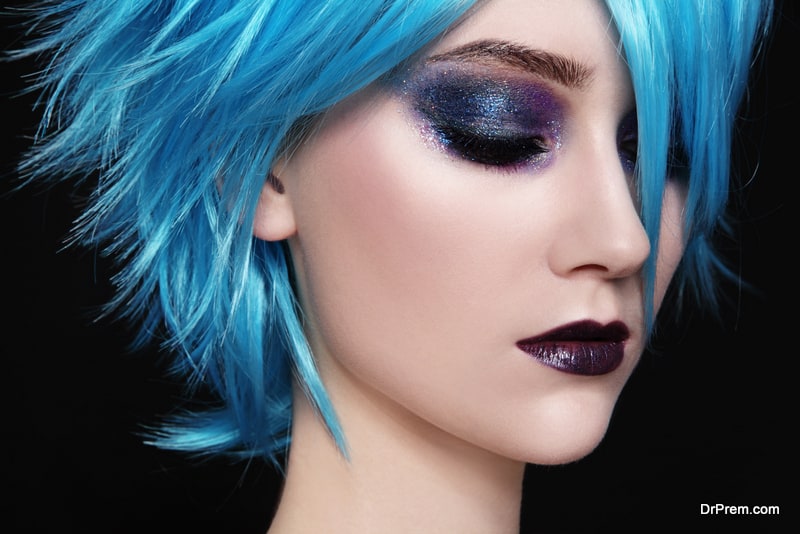 One of the trends which makeup experts say don't follow in 2019, is the technicolor eyeshadow. This trend keeps coming back but really needs to go forever. Absolutely no purple and blue eyeshadow right up to the brows, please!
If you want some color on your eyes, you can do it by lining them with blue or purple liner on top of the black liner. Keep the eyeshadow beige and only from the lashes to the eyelid crease.
Huge amount of bronzer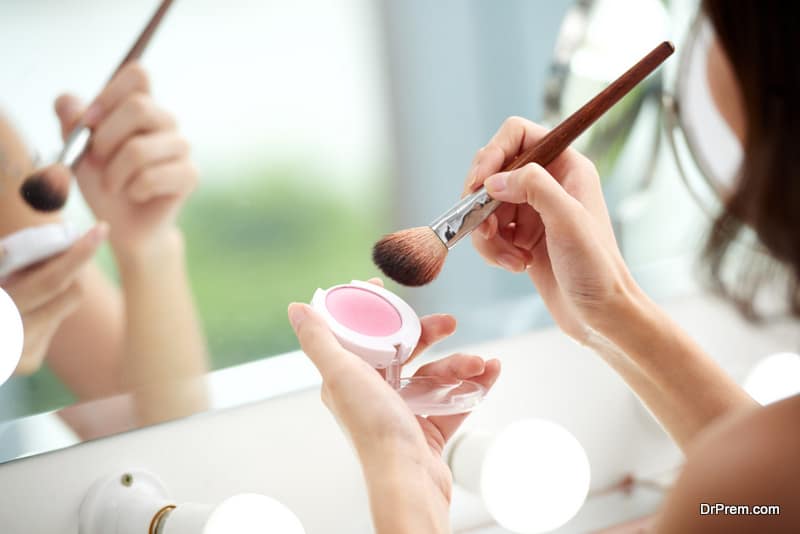 You're tired of looking washed out, but slathering on huge amounts of bronzer if definitely not the answer. A heavily bronzed face is one of the worst mistakes you can make while dressing up. It's one of the outdated makeup trends you can't follow any more.
If you want to use a little bit of bronzer, use a shade which is at least two shades darker than your skin. Swipe 3 inches of the powder on both cheeks starting at the temples, then curve in towards the cheekbones and end at the chin.
Super thin or super thick eyebrows
Another trend that you shouldn't follow in 2019 is the super-thin or super-thick eyebrows. Only a few celebs go in for this look, and we get swayed by this trend looking fantastic on them. But the shape of our face may not be the same as Brooke Shields (the super-thick look), so better forego this look completely.
Brows define our face, and you should continue having the brows which your beautician says is the best for her. I once knew somebody who went for the super-thin look to the extreme – removed her brows completely and now she has to draw them every day of her life! Soooo..whatever you do, treat your eyebrows as sacrosanct and don't come between them and your beautician!
Over smoky eyes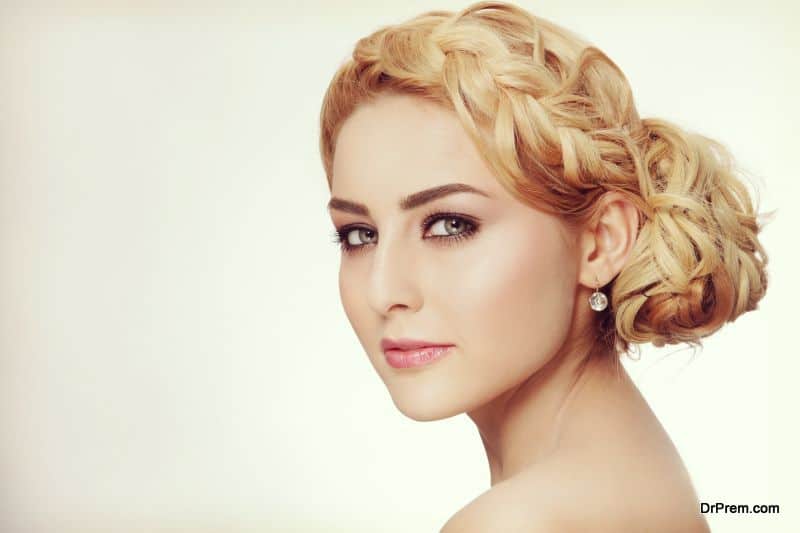 The overly smoky eyes is one of the recent trends but which is now one of the outdated makeup trends. While this trend was on trend, only a few people were able to carry out this intense look. It's quite dramatic and makes girls look aggressive and unnatural. It does not look sexy as you may think, but actually is an unflattering look which you never want on your face.
Heavy blush
Heavy blush too is a look which screams the eighties. It looks as though you have no clue how to apply makeup. If you want to look gorgeous and sophisticated, then a blush which stands out is not for you. Rather, go in for a cream blush which hydrates your skin and will not stick to the line on your face. Blend it well and see how it gives your face a wonderful glow!
False eyelashes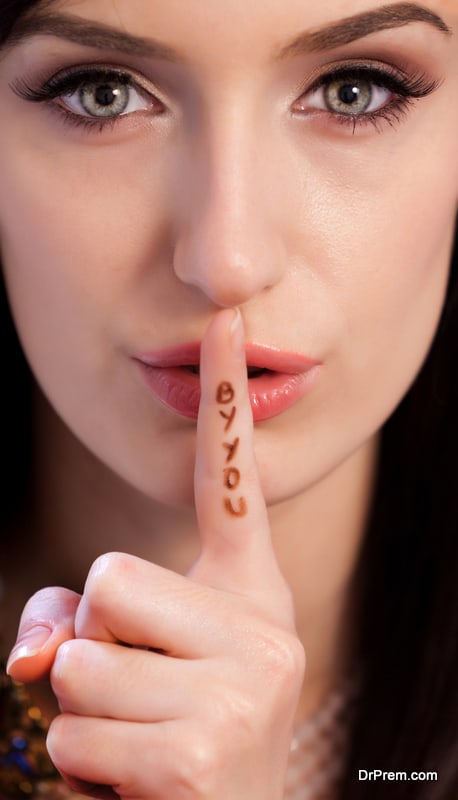 Elizabeth Taylor, who had two sets of eyelashes (true story), was one of the most beautiful women of this century. To copy her heavy-lashed exotic look, many women use false eyelashes, but this is one of the worst mistake you can make, when it comes to makeup. Though false lashes can add character to your face, it's a no-no on an everyday basis. On second thoughts, you should maybe ditch it altogether unless you can find the most natural looking set.
Black highlighter
Highlighter in any other color other than champagne and silve, is strictly to be thrown out. We could never understand this look and this look will probably never come back again.
Bleached eyebrows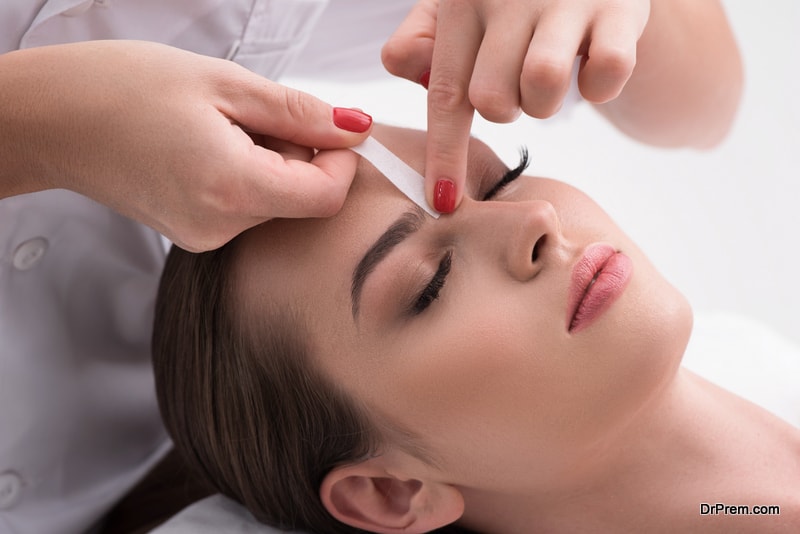 Bleached eyebrows were seen on the runways and though a few celebs carried the look, almost everyone would look ridiculous with bleached brows. Light-colored eyebrows can make you look freaky, rather than glamorous and stylish. A trend which should definitely go!
Technicolor mascara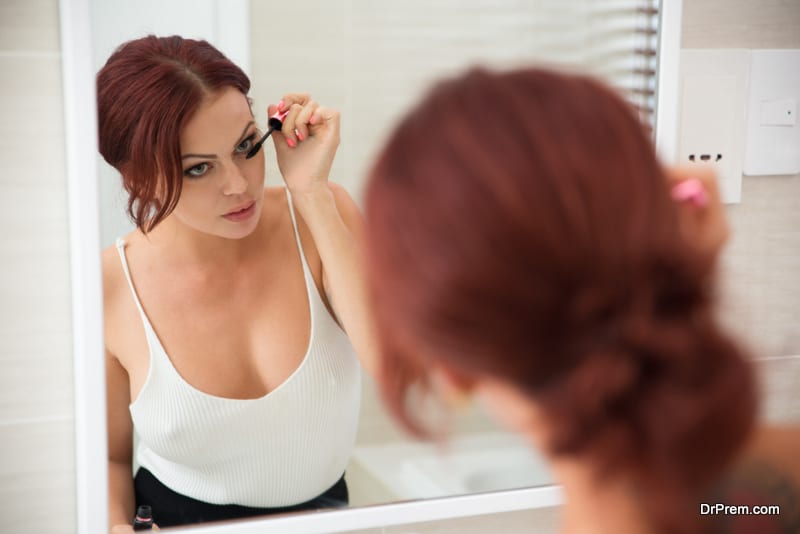 This terribly outdated makeup trends somehow find its way back from time to time. Usually tweens who love to experiment and love loads of colors can be seen flaunting multi-colored mascara. You'll understand that this look is not for a grown-up woman at all.
Glitter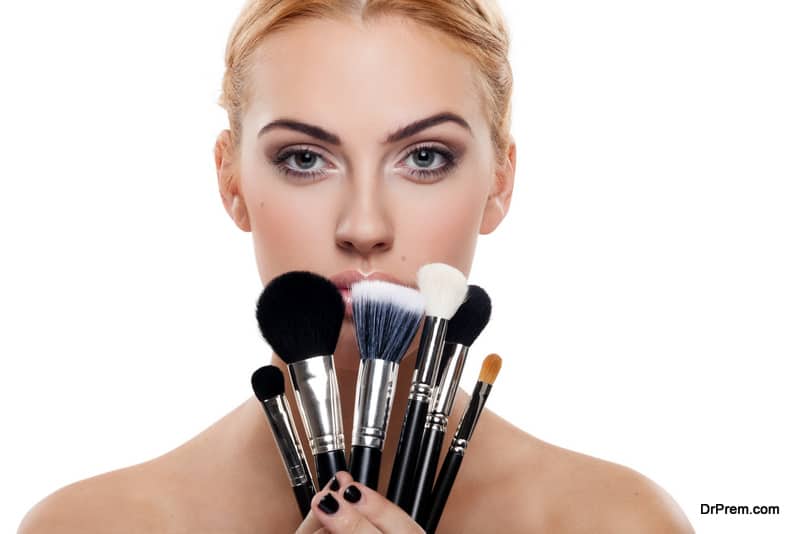 Glitter, glitter everywhere… there was a time when glitter was queen! Especially when disco ruled the roost and people went overboard with their style. But these days, glitter looks good in fancy dress shows and if you use it, it might seem that you're trying too hard to stand out. It may draw attention to your facial flaws (nobody's perfect!) which you want to hide particularly. It's certainly an outdated makeup trends which can no longer be part of your makeup.
Subtlety is the look on trend right now – use the least possible makeup, be natural, highlight your best feature and feel good about yourself. Be confident and let your inner beauty shine, with just a little help on the outside!